Peter R de Vries shooting: King condemns 'attack on free press'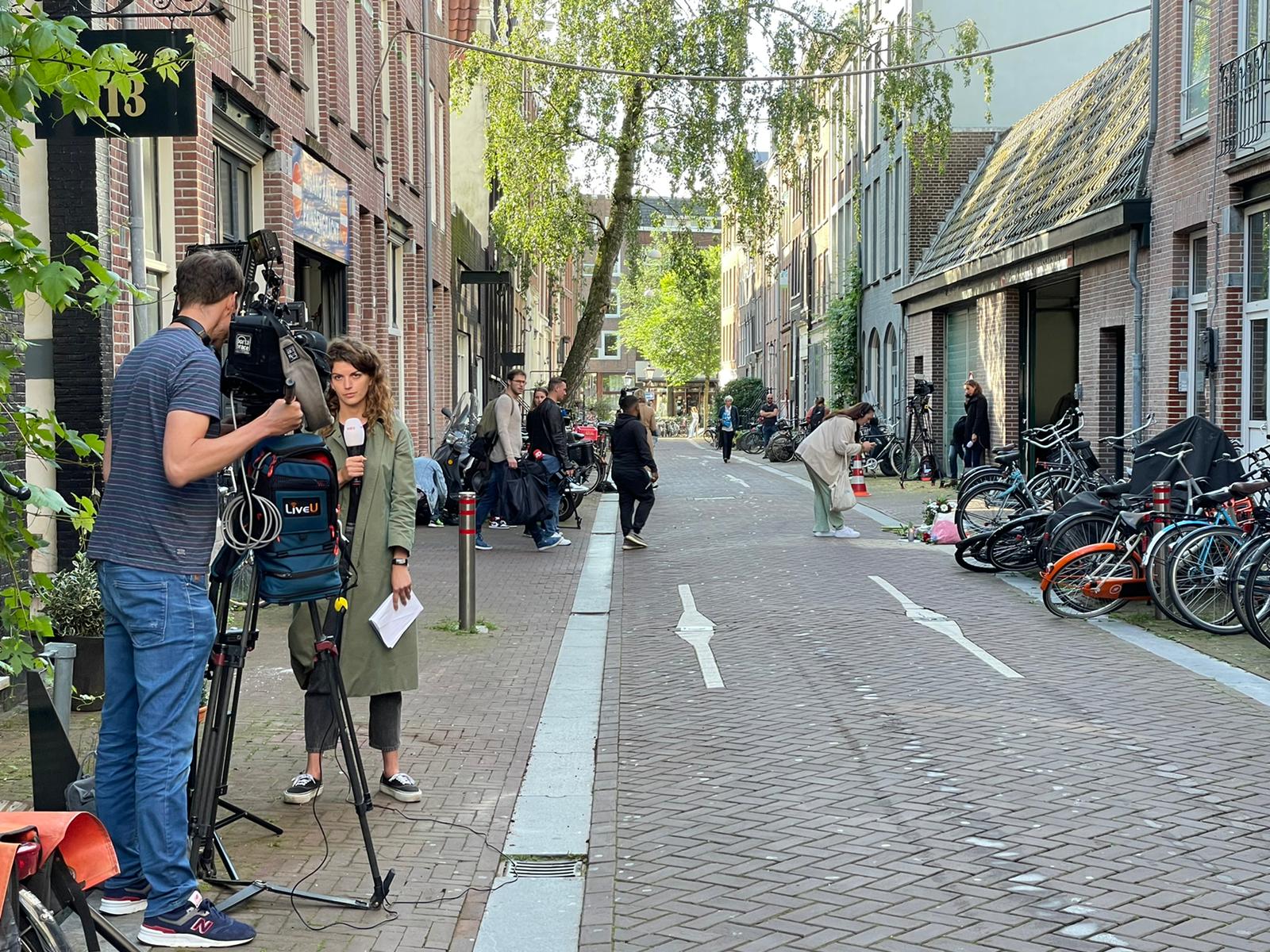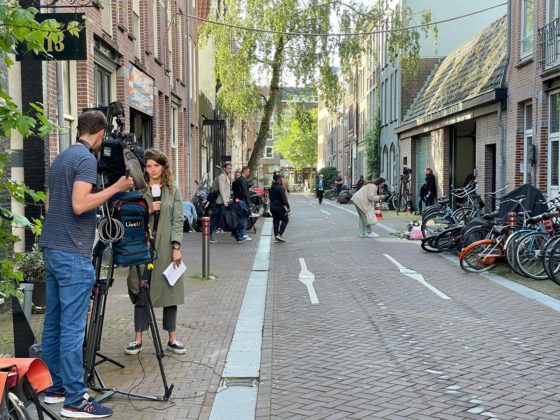 King Willem-Alexander interrupted a state visit to Germany to express his 'deep shock' at the shooting of journalist Peter R. de Vries in Amsterdam on Tuesday evening.
'We want to make plain our dismay at the appalling attack on Peter R. de Vries,' the king said in an impromptu address to reporters in Berlin. 'We are deeply upset and wish everyone close to him much strength in these difficult times.'
Later the royal family issued an official statement underlining the king's and Queen Maxima's 'deep shock' at the attack on De Vries, who was shot in the head just after he left a television studio at around 7.45pm.
'Journalists must be able to do their important work freely and without being threatened,' the statement said. 'We feel a connection with everyone who stands up for the free press in our legal system.'
Reactie van Koning Willem-Alexander en Koningin Máxima n.a.v. aanslag op journalist Peter R. de Vries: https://t.co/q3zBmu1aSp pic.twitter.com/uUSNwxa1R0

— Koninklijk Huis (@koninklijkhuis) July 6, 2021
There was no further news on Wednesday morning on the condition of the 64-year-old journalist after he was taken to hospital immediately after the attack. On Tuesday evening Amsterdam's mayor Femke Halsema said De Vries was 'fighting for his life'.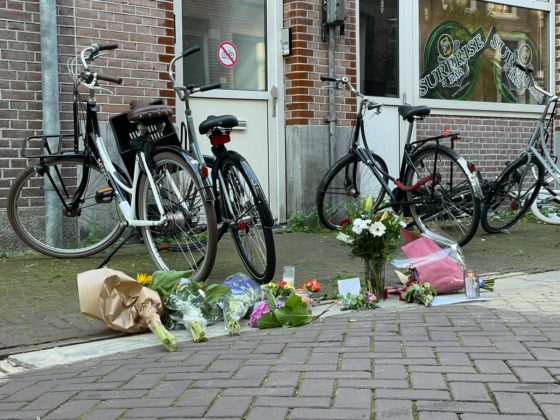 Three arrested
Police arrested two people after stopping a car on the A4 near Leidschendam later on Tuesday, one of whom may have been the shooter. A third person was arrested in Amsterdam.
Two of the suspects, a 35-year-old Polish man and a 21-year-old man from Rotterdam, appeared in court on Wednesday morning. They are suspected of being directly involved in the shooting. The third suspect has been released, NOS reported.
The shockwaves from the attack reverberated through Europe, with European Parliament president David Sassoli describing it as an attack on the 'backbone of democracy'.
Appalled by the news of the attack on Dutch journalist Peter R. de Vries. My thoughts and those of the @Europarl_EN are with him and his loved ones.

The media is the backbone of democracy. Attacks against journalists are attacks against all of us. #peterdevries

— David Sassoli (@EP_President) July 7, 2021
Lotte Leicht of Human Rights Watch called the events 'shocking', while the New York-based Committee to Protect Journalists called on Dutch authorities to investigate if De Vries was 'targeted for his work' and ensure that the attacker and the masterminds of the attack face justice.
'Journalists in the EU must be able to investigate crime and corruption without fearing for their safety,' said Tom Gibson, CPJ's European Union representative said.
Shocking.#Netherlands crime journalist, Peter R. de Vries, is fighting for his life in hospital after being gunned down in Amsterdam Tuesday evening. Police say 3 suspects have been arrested, incl the possible gunman.

My thoughts are w/ him & his familyhttps://t.co/wISgqNvRxO

— Lotte Leicht (@LotteLeicht1) July 7, 2021
The European Council's human rights commissioner, Dunja Mijatovic, said 'everything should be done' to ensure the people who planned and carried out the shooting were brought to justice.
Shocked by shooting of journalist Peter R. de Vries in #Netherlands. My thoughts are with him and his family. Everything should be done to bring perpetrator(s) and mastermind(s) of this horrific crime to justice and ensure #SafetyOfJournalists in #Europe https://t.co/tVeKwND6rF

— Commissioner for Human Rights (@CommissionerHR) July 6, 2021
Journalists targeted
The shooting of De Vries is the latest in a series of attacks in Europe in recent years targeting journalists investigating organised crime and corruption.
In 2017 investigative reporter Daphne Caruana Galizia was killed by a car bomb outside her home in Malta. The 53-year-old published a popular blog detailing allegations of secret payments to senior politicians by lobbyists and Azerbaijan's ruling Aliyeh family.
The following year 27-year old Slovakian journalist Jan Kuciak and his fiancee, Martina Kusnirova, were murdered at their home in Bratislava. Kuciak worked as a reporter for aktuality.sk covering topics such as corruption, VAT fraud in the EU and attempts by the Italian crime organisation 'Ndrangheta to infiltrate Slovakian politics.
Death threats
De Vries had received death threats from some of the most notorious criminals in the Netherlands, including Ridouan Taghi, who is currently on trial alongside 16 other men accused of ordering six assassinations in the so-called 'Mocro mafia' drugs war.
De Vries had accepted an invitation to represent key witness Nabil B., who agreed to co-operate with authorities after he was involved in a mistaken identity murder in January 2017.
B.'s lawyer, Dirk Wiersum, was gunned down on his doorstep in Amsterdam in September 2019, while the witness's brother was shot dead the previous year by a hitman posing as a job applicant.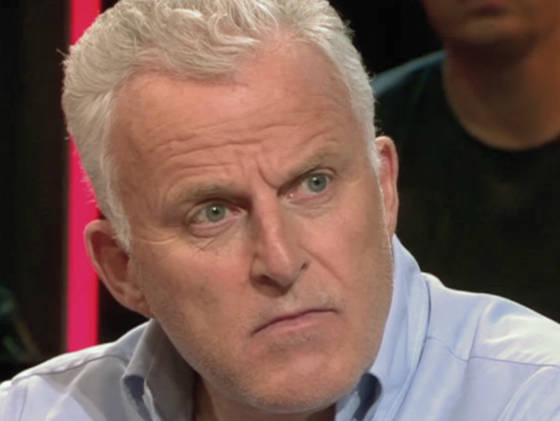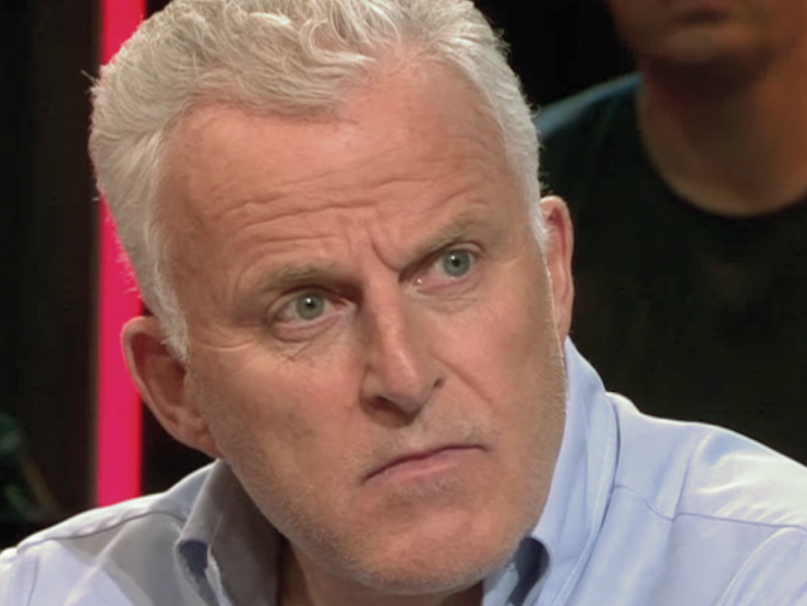 De Vries had reportedly refused an offer of police protection after the murder of Wiersum because he would be unable to maintain his contacts in the underworld. He also worked on a number of cold cases and won an International Emmy Award for his reporting on the disappearance of American tourist Natalee Holloway on Aruba in 2006.
Heineken kidnapping
He made his name in the 1980s reporting on the high-profile kidnapping of beer magnate Freddy Heineken, but later fell out with the leader of the gang, Willem Holleeder, when he was involved in a movie adaptation of the events. In 2017 Holleeder was given a three-year jail sentence for making death threats to De Vries.
Prime minister Mark Rutte said in a televised statement on Tuesday that the attack on De Vries was an 'attack on a brave journalist' and 'on free journalism which is so important for our society.'
The US embassy in The Hague described it as 'an attack on a Dutch national hero' and 'on freedom of the press itself'.
We join @MinPres @koninklijkhuis & Mayor Halsema in strongly condemning last night's shooting of Peter de Vries. It was not only an attack on a Dutch national hero, but an attack on freedom of the press itself. Our thoughts are with Mr. de Vries & his family.

— US Embassy The Hague (@usembthehague) July 7, 2021
Jan Struijs, chair of the Dutch police union, told the NOS Radio 1 Journaal that the shooting was an 'attack on our justice system and democracy' and called for a concerted fightback against organised crime.
Gert-Jan Segers, leader of the ChristenUnie party that was a partner in the last coalition, said undermining of the state apparatus by criminals should be a priority in the talks to form a new government.
'This is really about the justice system and freedom itself,' he said. 'You can see how powerful it is and how far-reaching the influence is. I think it needs to be even higher on the agenda: more money and more capacity.'
Far-right PVV party leader Geert Wilders, who a month ago described journalists as 'scum of the earth', said on Twitter that the attack was 'terrible'.
Thank you for donating to DutchNews.nl.
We could not provide the Dutch News service, and keep it free of charge, without the generous support of our readers. Your donations allow us to report on issues you tell us matter, and provide you with a summary of the most important Dutch news each day.
Make a donation