Is Amsterdam a tolerant city? Or is it time for a new social contract?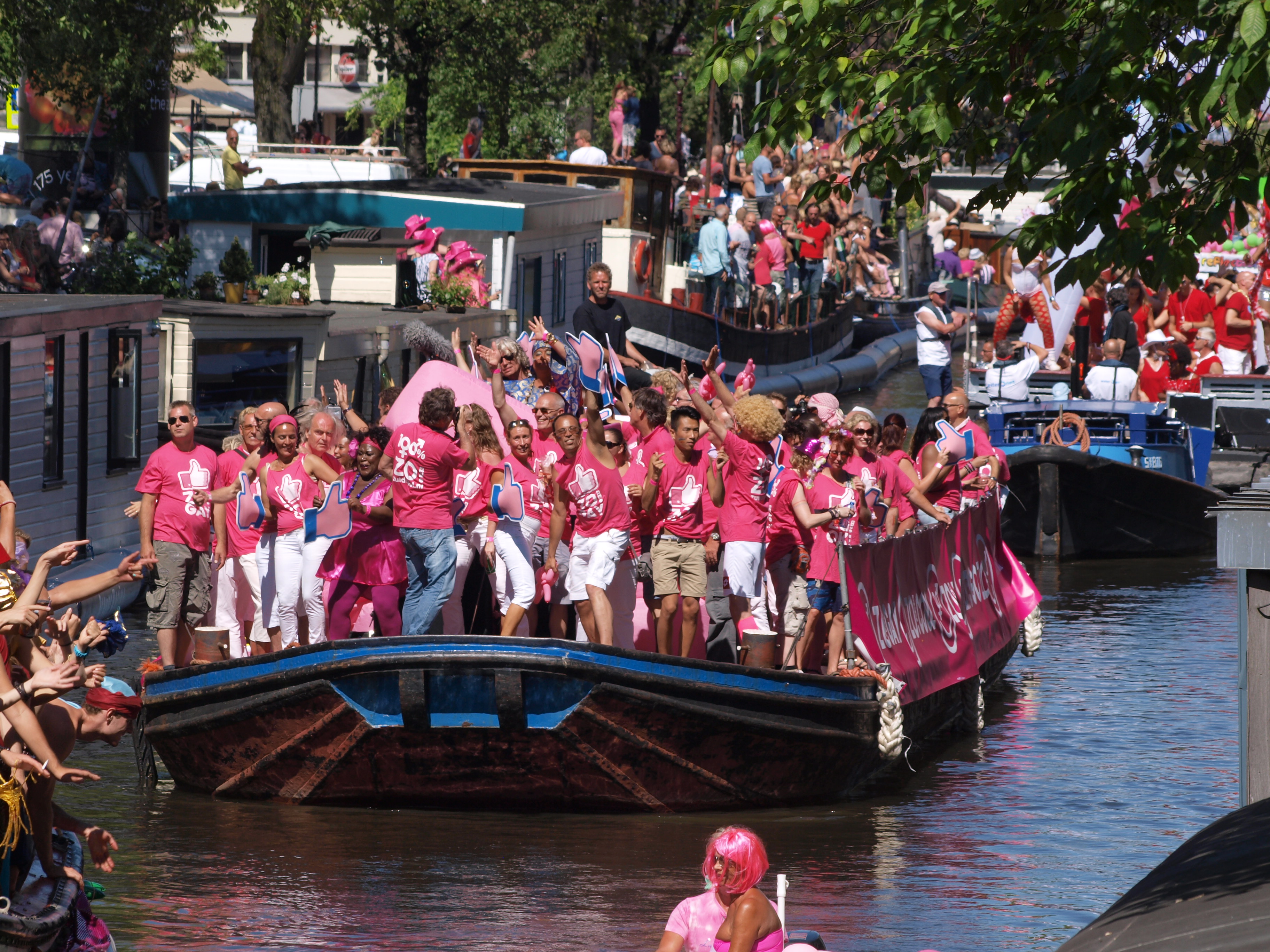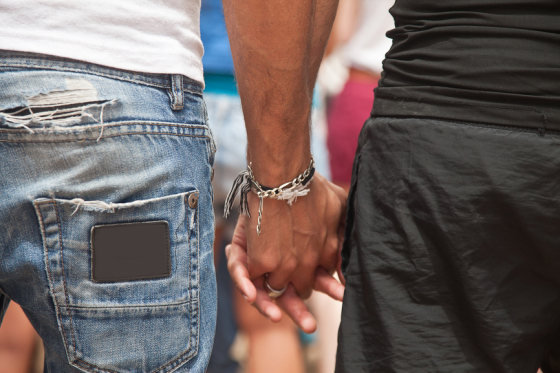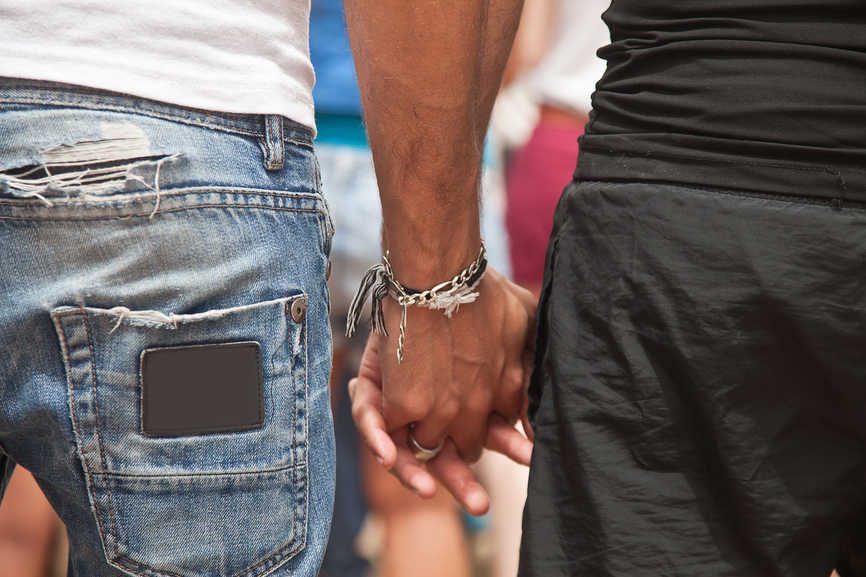 In 2018, former councillor Tjakko Dijk laid down a challenge. Concerned that in 'our city, the dear and lovely Amsterdam, it's difficult for me to kiss another man on the street, or walk hand in hand with him,' he called in local paper The Parool for a debate on tolerance.
Tolerance, that famous Dutch quality, was being replaced in his view by intolerance. And he urged the city to do something about it. Four years later, delayed by pandemic and held online in the last lockdown (somewhat ironically) a municipal conference on tolerance took place.
Speakers including sociology professors, a legal philosophy scholar, social inclusion experts and 'bridge builders' debated what tolerance might be, how the Dutch idea of 'tolerance' came about, whether Amsterdam is indeed a tolerant city – and, if not, what should be done about it.
The debates have formed the basis of a series of essays to be published by Amsterdam city council this month, and a concrete proposal: deputy mayor for social affairs Rutger Groot Wassink suggests that Amsterdammers consider a new 'social contract' to define the kind of open, accepting, tolerant, respectful and diverse 21st city it could be.
Discrimination
'What's crucial for me is that in a city like Amsterdam, there isn't a norm,' he tells Dutch News. 'There is no dominant group – the white, autochtone native Netherlands doesn't exist any more.'
'But we act as though there's one type of citizenship, and that's not what happens in practice. Young men with another ethnic origin and a difficult name, from Nieuw-West, don't have the same kind of citizenship as my son. They are discriminated against on the jobs market, schools don't recognise their potential, they don't know the language so well, and aren't in the same networks.
'I think a new social contract needs to make it clear that there is no dominant norm. It is not about an integration that means [newer] people need to adjust, but that together we define a new norm – which excludes discrimination on all grounds.'
History
Historically, Amsterdam was known as a capital of tolerance in a tolerant country, according to emeritus professor of legal philosophy at the University of Amsterdam Cees Maris.
In the 17th century, after the Dutch rose up in the Eighty Years' War against Spanish Catholic rulers, religious freedom was made part of the country's first effective constitution. Amsterdam became a kind of world capital of tolerance for (refugee) free thinkers such as René Descartes, Baruch Spinoza and John Locke, who coined the social contract idea.
Then two centuries later in the cultural revolution of the 1960s, Amsterdam once again became an international focus for freedom in the hippie spirit of peace, love, art and mind-bending drugs. There was, Maris told the conference, always a pragmatism to Dutch tolerance (which conveniently tolerated wealth generated by enslaving people far away). The Netherlands was essentially a trading nation, so had a commercial interest in working with, and even tolerating living alongside, different groups.
Burn
But what is tolerance today, in a multi-cultural society where there is a spectrum of 20 radically different parties in the lower house of parliament, 180 nationalities living in Amsterdam, communities that fly rainbow flags and others that burn them down, MPs that advocate for world freedoms, and parts of government that admit actively racist practices?
At a Bloomberg City Labs debate in Amsterdam this week mayor Femke Halsema said intolerance is on the rise. Governments started mistrusting their citizens in the 1980s when they started treating them as consumers, she argued, and that mistrust is mirrored by citizens scrutinising government today. Meanwhile, in her view, commercial social media prioritise successful algorithms over civic protections.
'We are traditionally a society of minorities, political, religious, ethnic minorities and they have lived for a long time peacefully together,' she said. 'They coexisted. Our government is built on minorities: we do not have a two party system.
'One of the big problems of populism is the protection of minorities is not taken as seriously. I think cities really have a duty to protect minorities actively and give them a chance to emancipate.'
Social contract
While Halsema proposes a publicly-owned digital platform to protect and police rights, others believe debating a modern 'social contract' with each other could help counter intolerance.
'Tolerance is of course, on one hand, the absence of intolerance: being safe from harassment from others,' Groot Wassink tells Dutch News.
'But tolerance is a passive word, disinterested. It is: "I am tolerating the fact that you are here." What goes further is acceptance. "Okay, I accept that we are different, everyone has their place, and I accept their position as equal to mine."
'I believe that in a city like ours, with so many differences in income, background, orientation, gender, educational levels, it is very important that we try to break the bubbles.'
Pillars
The Dutch version of tolerance has arguably also been defined by a kind of wilful ignorance: a society based on pillars of religion and politics, where different groups had their own political parties, newspapers, television stations and sports clubs (and ignored the others). Today, some worry, ultra-individualism and selfishness have eaten away at even those ties.
'That crazy individualism has its limits,' says GroenLinks politician Groot Wassink. 'I do see a lot of people looking for a new kind of community spirit. Not in a village-y way, not seeking social control, but asking what their relevance and relationship is with others.'
In one session in the conference in January, associate professor of philosophy at the American University at Buffalo Ryan Muldoon, argued that tolerance can give everyone more freedom, especially in cities. 'A core feature of a more tolerant society is that we can conceive of ourselves as civic friends who might disagree about some things, rather than being enemies,' he said.
'Tolerance creates a space where there is acceptable disagreement, that doesn't prohibit cooperation. The idea is that my freedom is expanded when yours is as well. It's a version of neutrality where we don't have to agree about everything.'
White bubble
This is the idea behind discussing a new kind of social contract in Amsterdam, according to Groot Wassink. 'Individual freedom is hyper important, the freedom to diverge from the norm, but at the same time, you need to relate to the context you are living in,' he argues. 'I'd rather that individual freedoms were all seen as equal, and that we take other peoples' into account.'
Instead of having large separate bubbles, why not feel more like a densely-connected bubble bath? 'White Dutch people, white Amsterdammers have the least ethnic contact – that's really strange,' believes the deputy mayor. 'People whose ancestors migrated to the Netherlands have far more ethnic contacts than 'white' Dutch people.
'In a way, you could say that white Dutch people need to integrate again in Amsterdam, because we have a hyper-diverse city, with all sorts of people trying to live here, and live together. But the white bubble is very strong.'
Kumbaya
Given the current low trust in politics, scandals pitting citizen against state, and concerns about how public institutions store and use data, Amsterdam municipality might not be the right body to 'invite' its citizens in to sign yet another form.
But the 'social contract' idea could be taken up by Amsterdammers as a theme for unlikely encounters, events, meetings of people of a different income, neighbourhood, education, gender, religion, ethnicity and background – an antidote to sometimes segregated secondary schools, jobs, networks and friends.
'There's a form of solidarity where I come from called naoberschap which means that if we're all farmers and your farm burns down, we will each give you a cow,' says Groot Wassink. 'You don't have to be friends with everyone, and sing Kumbaya sweetly together every day. But you want a basic infrastructure where we can meet one another…so that we don't just walk completely by.'
Essays on tolerance, edited by Tertium | Stichting URGENT, will be published online
Thank you for donating to DutchNews.nl.
We could not provide the Dutch News service, and keep it free of charge, without the generous support of our readers. Your donations allow us to report on issues you tell us matter, and provide you with a summary of the most important Dutch news each day.
Make a donation