'Betrayal of Anne Frank brings back war experience'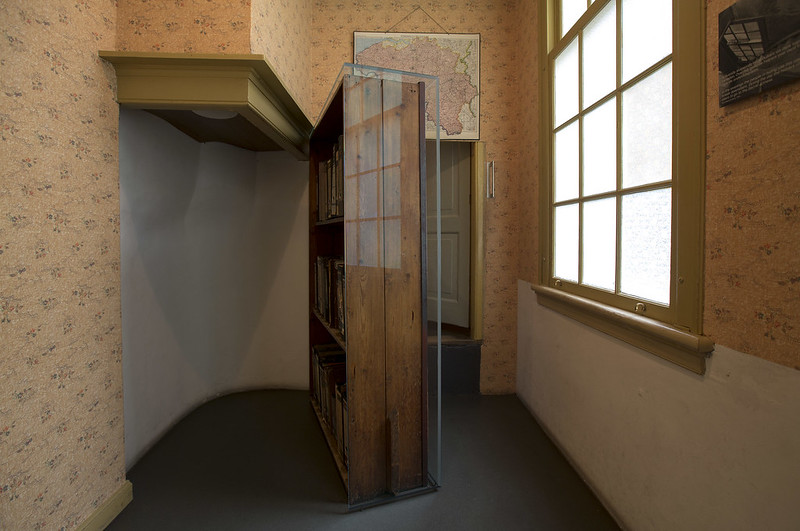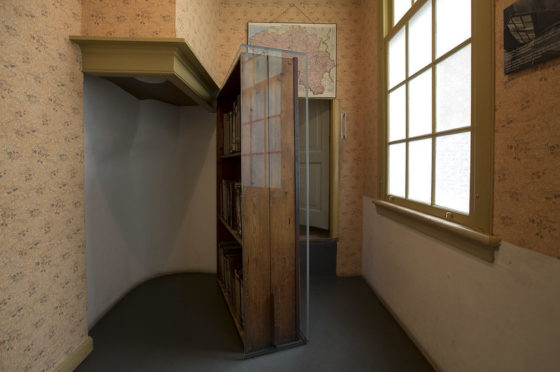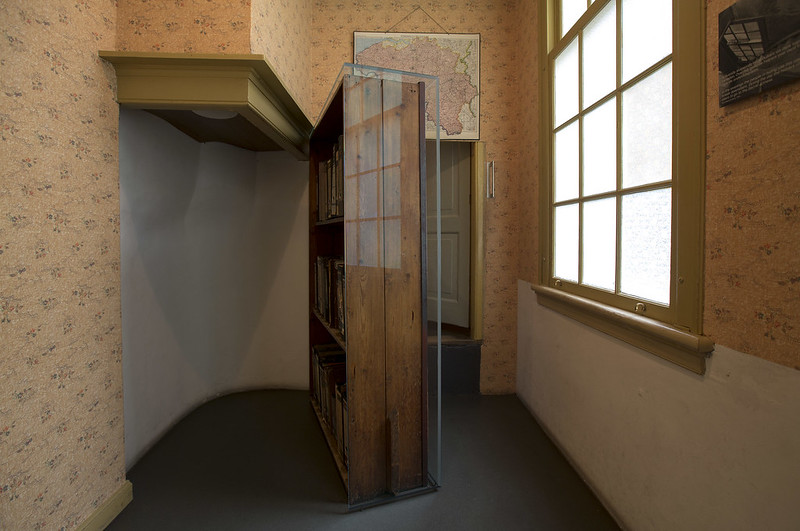 As a war of words rages about recent claims that Anne Frank was probably betrayed by Jewish Council member Arnold van den Bergh, visitors have returned to the place where she hid for two years.
Last week, a trickle of people emerged from the Anne Frank House into the cold wind – a location that is normally impassable with camera-snapping tourists but has only just reopened after lockdown.
Some had come after hearing about the new theory of Anne Frank's betrayer, and the battle that followed. Since publication in January, scholars have questioned the claim, sources have distanced themselves, the Dutch publisher has now paused distribution and the heads of the Anne Frank Stichting and Anne Frank Fonds have expressed doubts.
This strength of feeling might show how close the Dutch war experience still is to the modern Netherlands, according to some visitors.
Jaap ter Woerds, 40, and from Almere, went to the museum with his family on Thursday evening. 'I think that [the war experience] still plays an important role today…collaboration, people whose homes were raided,' he said. 'You still hear comments like "give my bicycle back!" It still is very relevant for the older generation, although for young people, it's something very different.
'You didn't, in fact, know who you could trust. So many people were deported, and at the end of the day, they were all betrayed by someone. It is not an easy thought…it is actually very difficult to imagine that this happened.
'I don't know how much it is taught at school but, of course, a lot of people co-operated. I never found that this was really in the foreground.'
Trust
Jan and Joyce de Vroom, 38 and 37 and from Amsterdam, had taken their six-year-old daughter to see the museum, visiting themselves for the first time.
'It's not clear whether there was a known betrayer, as you hear in the media: I suppose people just want to solve it,' said Jan de Vroom. 'I think it's important because people still want someone to be responsible, rather than having it open-ended.
'I think when you learn about the Second World War, you learn about what a certain kind of fear does to people. You can trust people, but in the end, they choose for their own safety at a certain point. As they say in a film [at the Anne Frank House], we hope that it will never happen again, and we don't think it will, but you never know.'
He said that he learned about the Second World War mostly in secondary school, but that the wartime experience – particularly questions around collaboration – are still very relevant.
'I think people partly understand that it was another time, but it depends whether people did it because there was no other choice, or because they chose to do it,' he said. 'That's the difference. If you gave people up of your own free will, or if you were really forced. That question is still there.'
Fate
The granddaughter of Arnold van den Bergh, who has not publicly been named, is understood to be upset by the claims, and told Dutch broadcaster NOS that she had spoken with the researchers about her family history. 'I co-operated with this preliminary investigation into wartime history, and I want to leave it at that,' she said.
Meanwhile, at the Anne Frank House museum and foundation, all kinds of theories are assessed, including their own hypothesis that an investigation into food stamp fraud led to the families in hiding in the Achterhuis.
Jorja Rowse, 21, and a tourist from Italy, said that although people might want to know how (or whether) Anne Frank was betrayed on principle or out of a desire for justice, it did not change her fate. 'Maybe it's the question I want to know, but also, on the other hand, I think it's useless,' she said. 'It's so many years later. But I do feel the question.'
Thank you for donating to DutchNews.nl.
We could not provide the Dutch News service, and keep it free of charge, without the generous support of our readers. Your donations allow us to report on issues you tell us matter, and provide you with a summary of the most important Dutch news each day.
Make a donation