The childcare benefits scandal: voices of the victims
Senay Boztas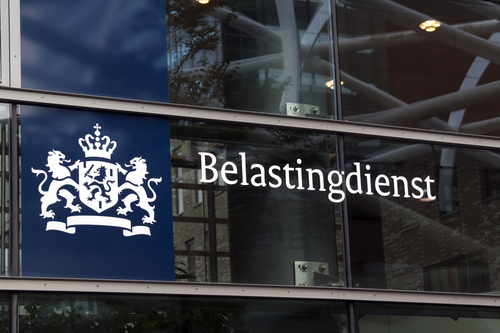 Kristie Rongen says she is a pitbull who bites and won't let go.
This 45-year-old from Lelystad is one of 20 families who have started a court case accusing five senior politicians of criminal negligence for their role in failing to prevent a childcare benefits scandal that has driven thousands to financial ruin. She believes and hopes that the repercussions mean that today the cabinet will fall.
'What we parents want is that Rutte steps down and doesn't come back,' she says. 'He is the head of the line, he let the ball drop, he attacked my children and they are still doing it. It is a scandal.'
For years, a parliamentary inquiry found last month, families were hunted down and forced to refund every cent they had ever had in childcare benefit, sometimes for the smallest administrative error such as missing a signature on a form. This 'unprecedented injustice' has meant that 10,000 families will receive at least €30,000 each in compensation, from a fund of €500 million.
Mental abuse
Rongen, who used to work in the security division at Schiphol airport, has been financially devastated by the actions of the Dutch tax office, which also apparently did everything it could to cover up its actions, despite three years of dogged parliamentary questions from MPs Pieter Omtzigt and Renske Leijten.
For her, a mother with three children, the effects were devastating. 'My total debt was €92,000, I went into a debt relief programme, was called a fraudster. I was isolated, I didn't work for two years, I had to have psychiatric help and my youngest daughter threatened to commit suicide,' she says. 'Sometimes I had to send my children to bed with just bread and butter just to have something in their stomachs because we had no more food. I was almost thrown out of my house, but my employer paid my rent.'
She had bailiffs at the door trying to take her son's car, she says, she was penalised because her son used his study grants to help her pay the rent, and her story charts more than a decade of 'mental abuse' – from her own government. 'It is a scandal.'
Marriage
Roger Derikx, 49, a chef from Hoofddorp, is another of the victims, who was driven to such despair that he broke into a parliamentary debate in December 2019, shouting that the tax office had destroyed his life. He told DutchNews.nl that although he felt that he had protected his two sons, Daniël and Jayden from the worst, being chased for €60,000 of childcare benefits cost him his marriage.
'When the system throws you up and marks you as a criminal, they put you on a secret black list,' he says. 'They were looking for people with a dual nationality or people who moved a lot or lived in the wrong zip code. They were looking for all of these indicators to kick you out and send you a final bill, and when you made a bezwaar [protest], it never got into the system.
'If you have a salary, the tax office can take money out. I earned €2,000 and they took €800, they came to our door, they took our car, our computer, the television and the washing machine. My wife and I divorced, the tax office contacted my business's clients and I was thrown away. They took everything away from us. It must never happen again: we want justice, we want our dignity back and we want our money back.'
He believes the rot goes to the heart of government and prime minister Mark Rutte, who has been in power for three administrations and since 2010. 'This is about the whole picture,' he said. 'Rutte is untouchable, but we want him to go and never come back.'
'Racial profiling'
Janet Ramesar, who lives a stone's throw from the parliamentary building in The Hague and for years worked for a government agency adjacent to the tax office, says she lost custody of her son after being ordered to pay back €40,000 and thrown into debt.
'They asked me to show proof I worked full time, but they kept saying they hadn't received anything and stopped my child benefit. They take it from your salary and your benefits, I couldn't work in a financial services firm because I had debt, I got sick and depressed and child services took my son from me to move to his dad. I have not been able to work full time since because of the collateral damage.'
She believes that she is a victim of racial profiling, and the tax office has admitted that 11,000 dual-nationality families were singled out for special scrutiny. 'I have my file and you see things like "single mother" and my ethnicity marked as Indian, although I was born in the Netherlands and my parents are from Suriname,' she says. 'I have always believed in myself. Racism is here but to see it hurts.'
Face the music
Some others disagree that politicians resigning will have any symbolic power or practical effect: instead, says Wendy van Hofwegen, they should stay and sort out their mess. The specialist carer from Amsterdam, who lost her childcare business and believes incorrect repayments have cost her more than €150,000 in total, is furious.
'I have been paid back €55,000 in compensation and a commission will decide what debt I am still owed,' she says. 'But when you are labelled a fraudster, if you have lost your home, you cannot get emergency housing.
'I had to shut my business as I didn't have enough capital, because they empty your business and personal accounts. I am so angry. They have destroyed people and they certainly shouldn't be sitting on their sofas with severance pay. They need to sort this out.'
Thank you for donating to DutchNews.nl.
We could not provide the Dutch News service, and keep it free of charge, without the generous support of our readers. Your donations allow us to report on issues you tell us matter, and provide you with a summary of the most important Dutch news each day.
Make a donation