"We're not against labour migration, but the balance has skewed"
Gordon Darroch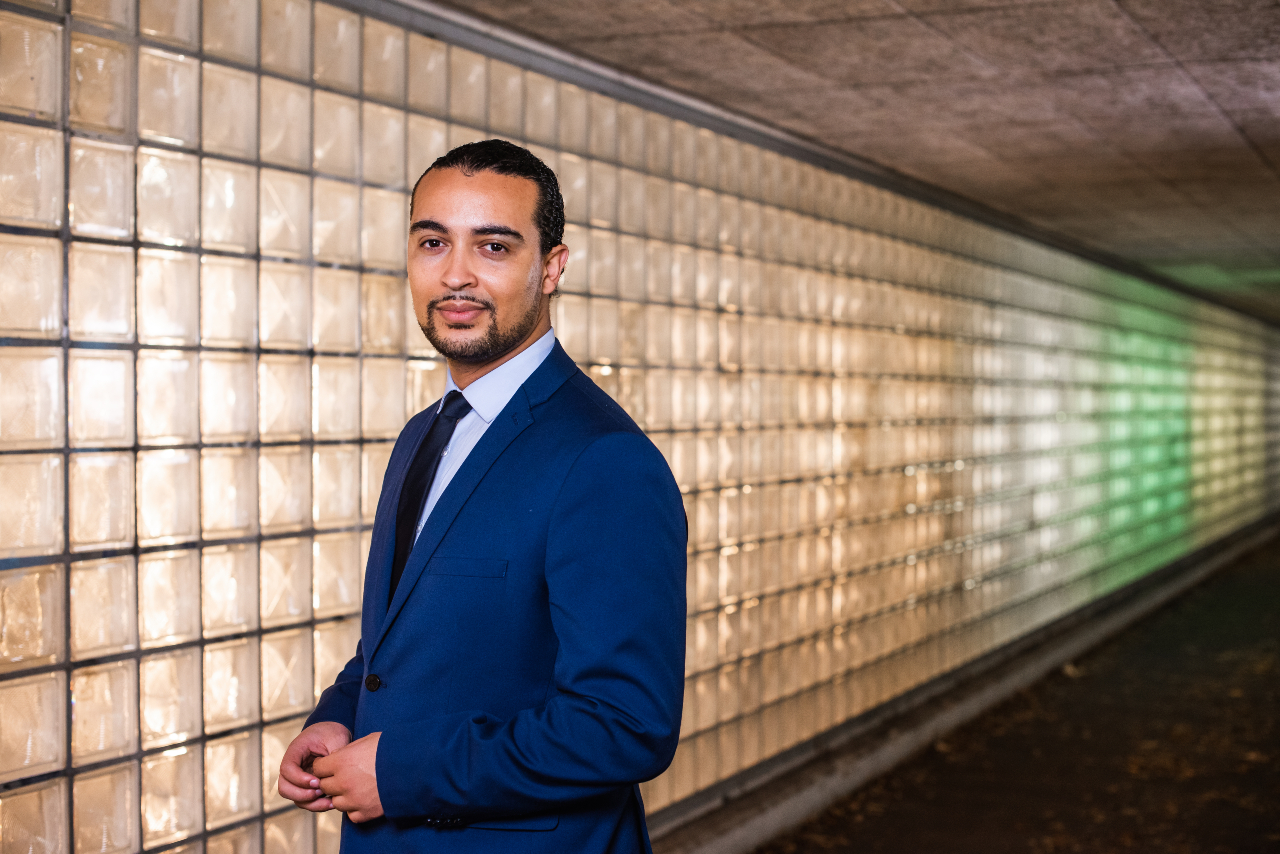 Don Ceder, number 3 on the ChristenUnie list of potential MPs for the November 22 general election, first made a name for himself in Amsterdam local politics. Now he is a sitting MP and the party's spokesman on asylum and immigration, among other issues.
When Mark Rutte's government fell in July, commentators queried why the coalition collapsed over a seemingly minor issue – whether asylum seekers should have the right to be joined by family members. The ChristenUnie, the smallest of the four parties, said the issue was overstated in context of the wider migration debate – just 5,000 of the 220,000 migrants who arrived in the Netherlands last year did so under the family reunification provision.
More to the point, as a party of family values, the ChristenUnie was implacably opposed to leaving children stranded in war zones, thousands of miles from their parents. "There are things you can ask of us and things you can't ask of us," leader Mirjam Bikker said at the time.
But after a few minutes of talking to Don Ceder, it becomes apparent the differences ran much deeper. The CU blames the neoliberal policies pursued by Rutte's party, the VVD, not just for breaking up refugee families, but for undermining the whole concept of community. Bikker, in presenting the party's manifesto in October, vowed to "banish it from the engine room of government".
"We've lost sight of the fact that every human being is born to live in a community," Ceder says. "I think we've reached a turning point where we can see we have made big mistakes and many parties have failed to deliver on their promises. I believe in a society where neighbourhoods, communities, churches and families play an important role and the government should facilitate and stimulate that."
Bible Belt base
The ChristenUnie is a small party with a solid voter base, predominantly in the Bible Belt region, that has returned five MPs at each of the last four elections. It is conservative on issues such as abortion and euthanasia, but takes a more progressive line on the economy, climate change and asylum, where it often paired in the last cabinet with the centrist-liberal D66.
It has formed part of the last two coalitions, even though that has forced it to accept policies that conflict with its instincts – a process that Bikker's predecessor, Gert-Jan Segers, likened to "swallowing melons".
"We have always said that being in government is not a must for us," Ceder said. "In 2017 and 2021 the parties approached us because other parties wouldn't take on the responsibility. But we know that as the smallest party, you have to make concessions on points where you view things differently."
The CU had reluctantly accepted a plan by the VVD last autumn to limit the number of family members who could join asylum seekers in the Netherlands, so why did it prove the breaking point in July? "In practice what you see is that parties who claim to be anti-migration only talk about the most vulnerable refugees," Ceder says.
"That led to a situation where the ChristenUnie, a party of the family, was asked to separate families from their children. For us that was irresponsible in terms of the figures, irresponsible in terms of families and indefensible in terms of integration.
"For us it wasn't inevitable, because we accept that we need to tweak the controls on migration, but it became inevitable when the VVD decided to put the party's interests first."
Net migration
Ceder welcomes the extension of the debate to include labour and student migration as well as refugees. But he takes issue with Pieter Omtzigt's pledge to set a "guide limit" for net migration of 50,000. "Pieter knows very well that national, European and international rules won't allow it," he says. "I don't like seeing voters being promised something that he can't realise."
The CU would prefer limits on work to be removed from asylum seekers who are integrated into communities in the Netherlands before workers are imported from outside the EU. "We're not against labour migration, but we think the balance has become skewed," Ceder says.
"Asylum seekers who come here aren't allowed to work for the first few months, even part-time. There are people who have lived here 20 or 30 years, who are born and raised here, but can't work because they don't have the right papers."
The growth in international student numbers is another example of the impact of neoliberal thinking, Ceder argues, as foreign students have become an income stream. Unlike Omtzigt's NSC, the CU does not want to limit the number of international students by insisting on Dutch being the main language of instruction, but believes it should be the standard option.
"I think it's fine for students to come here if Dutch courses have something specific to offer in terms of their academic growth and development, but when recruiting international students becomes a financial incentive then things have got out of hand," Ceder says.
Debt collectors
Ceder's political career started not in the CU's small-town heartland, but in Amsterdam, where he was the party's only councillor from 2018 to 2021. He grew up in the multicultural Bijlmermeer district, graduated in law at the VU university and together with his cousin, Calvin Ceder, founded a legal firm, Anti Incasso, that specialised in cases against debt collection agencies.
"As a lawyer I stood up for people to the full extent of the law, but I became increasingly aware that sometimes the law itself can be unjust, and that if you really want to make an impact, you need to look at rectifying the law," he says.
One of the best-known recent cases of systemic injustice is the toeslagenaffaire, the childcare benefits scandal in which the tax authorities assumed that parents who made technical errors in their paperwork were trying to cheat the system and imposed punitive sanctions, leaving thousands of families destitute. Ceder admits that it took time for politicians to become aware of the scale of the problem, partly because the legal and political system was stacked against the families.
"When I was a lawyer I encountered lots of people who had problems with their childcare," he says. "The big problem was that lawyers got no remuneration for these kinds of cases. The government restricted legal support for people, which made it harder for me to represent them."
'Thriving communities'
The basis of the ChristenUnie's manifesto is to make "thriving communities rather than individuals" the building block of society. It includes some of the most radical welfare spending plans of any party, including raising the minimum wage by 10% to €18, with state benefits and pensions rising in step. The CU wants to abolish the system of tax credits for housing, health insurance and childcare and introduce an income tax rebate based on household size.
Corporations and personal wealth would be taxed more heavily to fund tax cuts on work and income, especially for the lowest earners, and a flat VAT rate of 18%. The economic planning agency CPB calculated that overall government spending would rise by €3.3 bn over the next four years, but tax redistribution would keep the budget deficit below 4%.
"If making sure hard work pays is radical, then in that sense we're radical," says Ceder. "We need a fairer tax system that ensures that families in particular have enough left over at the end of the month to support their children." According to the CPB's analysis the CU's plans would halve the number of people living in poverty and reduce the child poverty rate from 8% to 3%, more than any other party.
Capacity for carers
Alleviating poverty is one reason the CU has made healthcare the number one priority of its campaign, with plans to invest a total of €1 billion in the sector. The excess, or eigen risico, on health insurance, which has not risen since 2016, would be frozen at €385. The CU also wants to banish private equity investors from funding medical practices, blaming them for a "worsening relationship between doctor and patient".
Again, the focus on healthcare is rooted in the party's sense of community. "It might not be a hot topic where we talk about what's urgent now, but it is a problem all of us have to deal with," Ceder says. "That's why we want more capacity for carers, for example – people who alongside their busy lives have to look after a sick partner or parent." Carers would receive two months of paid leave a year under the CU's plans, and respite care and arrangements for children looking after their parents would be strengthened.
The CU also wants the government to take a much more active in promoting healthy living. That includes incrementally raising the legal age for buying tobacco until smoking is outlawed and much higher taxes on cigarettes and alcohol. "If we're talking about good healthcare, we need to tackle the elephant in the room which is our lifestyle," Ceder says.
"I hope that we can raise a generation for whom smoking is no longer the norm and it's not typical to have a glass or two of beer or wine a day, because we see what the long-term effects are. It's absolutely fine to tax things where you can see the costs being passed on to society."
Youth care chaos
Ceder is the party's spokesman on youth care, another area that he believes has been damaged by neoliberalism. Youth care services were decentralised during Mark Rutte's second cabinet term, ostensibly to make them more accessible by making the local council the main point of contact, but also as a cost-saving measure. Instead it created a patchwork of disjointed services, a mountain of bureaucracy for parents and carers, more outsourcing to the private sector and a total bill that rose from €3.6 billion to €5.6 billion between 2015 and 2022.
"Decentralisation has been a disaster, where a lot of duties were handed over to municipalities but without enough money," he says. "But at the same time there is another problem, which is that one in eight young people now have some form of yourh care and the expectation is that that will increase to one in six.
"One problem we have is that we as a society are apparently making young people so sick that one in six needs help from youth care. On the one hand you have parents who want perfect children and think that if they're not perfect, there's something wrong with them. That kind of liberal thinking doesn't fit with reality.
"But there are parents who think that if young people behave unusually, it's a problem and they need support in the form of youth care. They're medicalising their children. We need to get away from that and say: it's OK for young people to be imperfect, it's OK to have things you struggle with. That doesn't make you sick, it makes you human."
The CU says vulnerable children should be supported in the community, through agreements with friends, family and social networks, and taking them into care should be a last resort. "As a lawyer I worked with families who were told by the government: your children can't live at home, but they weren't receiving enough care," says Ceder.
"All the money we spend on taking children away from their families: if we gave that to councils so they could put the right support in place up front, we'd have fewer children in care and we'd save money. It's a win-win."
Israel stance
The conflict in Gaza between Israel and Hamas has brought two issues close to the CU's heart into sharp focus. On the one hand, the CU is one of Israel's most prominent supporters in the Dutch parliament: "Christians feel connected to the Jewish people on Biblical grounds," Ceder has written on the party's website. But as a champion of the rights of refugees, the CU has also voiced concern about the impact on the Palestinian population and the potential for the conflict to spread.
Last week Ceder submitted questions to foreign minister Hanke Bruins Slot about the killing of nearly 100 Palestinians by Israeli settlers on the West Bank and reports that the Israeli government was handing out semi-automatic weapons to householders.
Ceder defends the Netherlands' decision to abstain on a recent UN resolution calling for a ceasefire, after the security council rejected an earlier motion condemning the attacks by Hamas that left more than 1,400 people dead. "Every vote that followed whitewashed or excused what Hamas did," he says.
"Every civilian fatality is one too many and the suffering is huge. But a wide spectrum of western nations agree that the peace we all long for is impossible with Hamas as neighbours.
"It's very important to be a critical friend, which is why we have asked questions about the West Bank. But the reason why this is continuing is that Hamas is refusing to release the hostages or recognise international laws about not fighting a war between civilians."
Thank you for donating to DutchNews.nl.
We could not provide the Dutch News service, and keep it free of charge, without the generous support of our readers. Your donations allow us to report on issues you tell us matter, and provide you with a summary of the most important Dutch news each day.
Make a donation