Discrimination, too few convictions, hamper efforts to end trafficking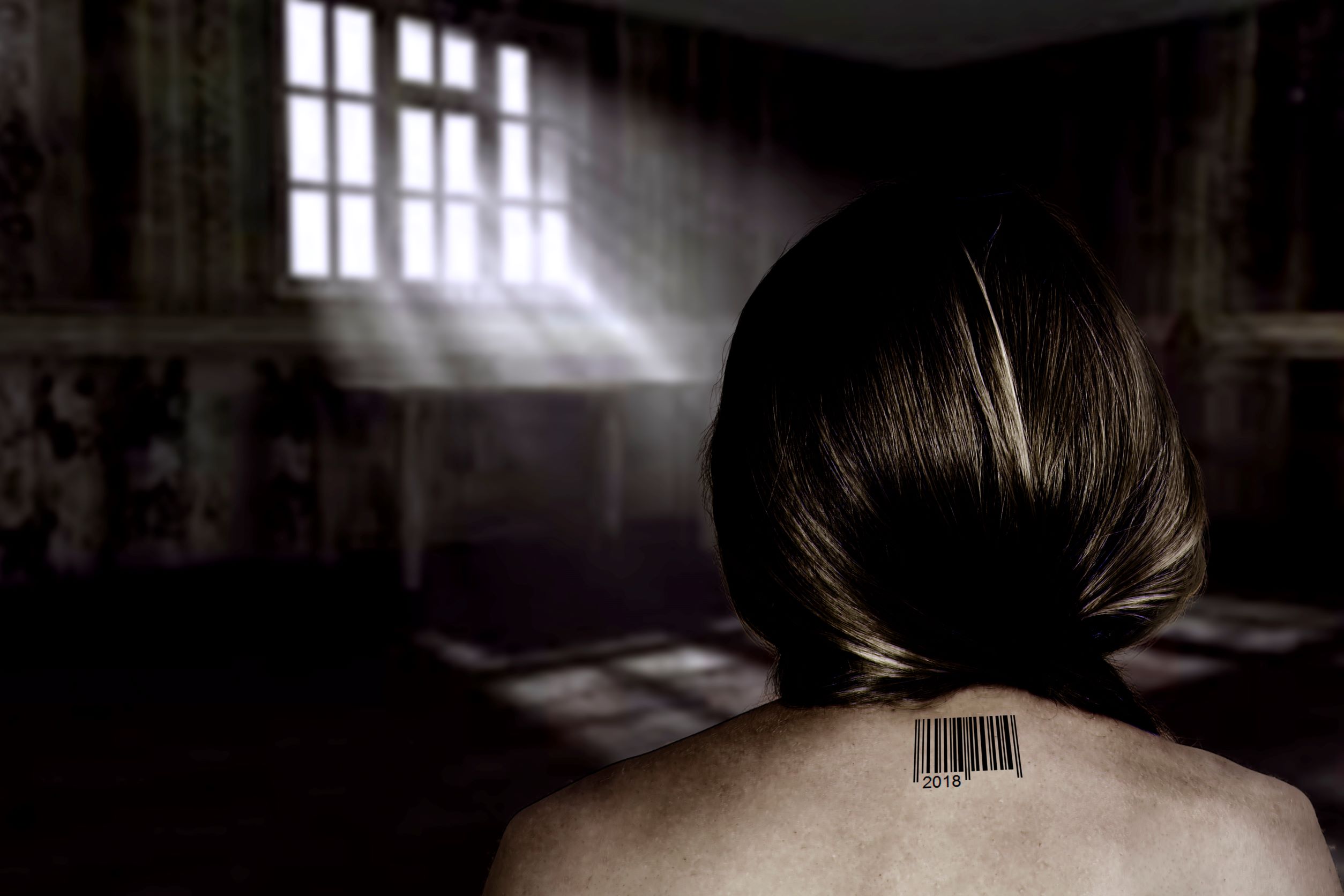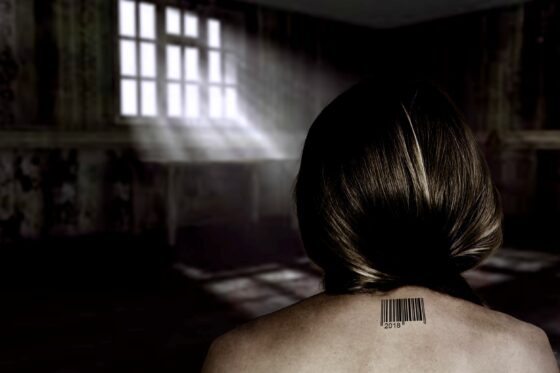 There are an estimated 5,000 victims of human trafficking in the Netherlands, exploited as sex workers, labour migrants or unwilling pawns for criminals. They may not know where to go for help. Reports may not be registered by police. Some behave in unexpected ways, and 'underlying discrimination' makes people look the other way.
These are some of the observations of professor Conny Rijken, who in September became the Dutch national rapporteur on human trafficking and sexual violence against children.
Rijken, a seasoned researcher, wants to raise awareness of exploitation in the Netherlands that is often complex, hidden and difficult to prosecute: not just obvious people-smuggling or clearly forced sex work but also underpaid labour migrants doing manual jobs in poor conditions or people forced into criminality.
The Netherlands, says Rijken, was the first European country to create a 'national rapporteur' to monitor the nature and scope of the problem, research the effects of policy and advise the government.
'In the Netherlands the national rapporteur has existed since 2000, and in the meantime it has become obligatory in the EU – and most countries have one,' she says. 'I'm not part of the ministry, which means we can give truly independent advice to the government, nationally, locally and internationally on everything to do with human trafficking and sexual violence against children.'
Ten forms
There are 10 forms of coercion defined in law and various crimes considered trafficking. Sexual violence against children includes online crimes, unwanted sexual contact and (online) blackmail. 'Mostly human trafficking is associated with sexual exploitation in the sex work sector, but it is also about exploiting workers, and criminal exploitation, often inciting young people to take part in criminal activities, for example, dealing or transporting drugs,' she explains. 'Forcible organ removal also falls under the definition.'
Research suggests many of the victims are vulnerable: labour migrants, people without papers, young people with broken families, those with mild learning disabilities. Many victims as well as perpetrators are under 23. These factors may make it harder for them to recognise the abuse and seek help.
The national rapporteur deals with research, but points out the places where victims can get support. CoMensha is a central point for advice and also to report abuses – and it has a website in Dutch and English. FairWork has a multi-lingual website. Unions can help people who are not members; the Work in NL website explains worker rights; free, local Juridische Lokketten offer advice. Work abuses can be reported to the Netherlands Labour Authority.
But despite these resources, Rijken believes The Netherlands can do more to combat exploitation, to convict and resocialise the perpetrators. Currently, there are 180 cases prosecuted a year on human trafficking charges, and just seven on labour exploitation.
Repeated crimes
This week, the national rapporteur – with her team of 16 experts – published a report saying people convicted of sexual exploitation are more likely than other criminals to commit another offense within two years, especially offenders under 23.
'It's very important that cases go forward, especially because we see a high level of recidivism in perpetrators,' she says. 'This means it's important to break this cycle, that there is a prosecution, and that we look carefully at the possibilities for resocialisation.
'A trial is also important to do right by victims. It was an attack on their physical, mental integrity and it is important that it is punished. It is important to say: here are the boundaries and if you cross them, there will be criminal consequences…If everyone thinks they will get away with it, there is no sense of a deterrent.'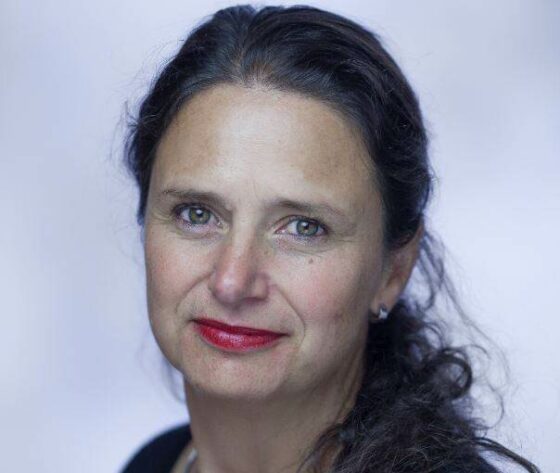 The idea of a national rapporteur came to the fore during the long debate about removing brothel bans and officially tolerating prostitution, says Rijken. It was obvious when that happened in 2000 that abuses would need to be tackled – although, she says, little was done.
'After the brothel ban was lifted – with one of the aims to strengthen the rights of sex workers – there wasn't actually very much action,' she says. 'Two evaluations by Annelies Daalder have shown that we have failed to strengthen the position of sex workers.
'You can't lift a brothel ban and then sit reading the tea leaves and twiddling your thumbs in the hope that this will combat human trafficking. Human trafficking is much too complex a problem. It doesn't solve itself, and we knew this at the time.'
Subtle coercion
Today, some problems are different. There are fewer official sex companies, plus less visibility in situations such as escorting, hotel prostitution and prostitution from home. Research suggests more under-age victims, more people recruited online, and foreign sex workers who might be coerced and exploited in subtle ways.
'Before, we saw often physical coercion or imprisonment,' says Rijken. 'Now there are more subtle forms of coercion or psychological coercion, which is harder to prove and harder to understand for police and prosecutors. It's about exploiting someone's vulnerable position, exploiting relationships such as when someone is dependent or has no other alternative.'
Another concern is that victims are vulnerable to continuing exploitation, need personalised help and sometimes complex youth care, which are falling short. Rijken believes the Dutch court process should better protect victims, with greater awareness that they may not behave as expected, including towards their abuser.
'Victims are sometimes repeatedly interviewed by the police, on average four times,' she says. 'Every time, they need to tell their story again. In some other countries, there's better victim protection on this point. There's one interview, and that's it.
'There are a lot of reports that do not lead to a case. A criminal case takes a very long time, they are often exposed to multiple hearings, the hearings are extremely intensive. Especially when it is about sexual exploitation, you have to testify about intimate events that you would rather not be reminded about. It is really traumatising. We do not care very well for victims in the criminal process: there is a lot to improve.'
'Ideal victim' 
There are not ideal victims either, she says: 'We are also falling short in understanding why victims act the way they do. People with mild learning disabilities, for instance, react differently. They might laugh, giggle, because they find it such a tense situation at the police station and don't know how they are supposed to deal with it. That's often interpreted as: "See? How are they being forced?" They don't match the image that we have of Nils Christie's ideal victim who is rescued by the police, tells them everything and wants the perpetrator to be arrested.'
There are also indications, she says, that even though they are obliged to do so, the police do not register every report and there can be a 'culture of disbelief'. Rijksen believes victim information should be provided by a different body and not the police, while people who report trafficking should be guaranteed 90 days of reflection and recovery – which currently end if they make a crime report that is dismissed.
A forthcoming law making it a crime to use the services of someone who is being sexually exploited will also send a strong message. 'It's about setting a norm that this is not ok,' she says.
Social bias is another issue. 'We have done research and we see that underlying discrimination is a reason that situations of labour exploitation still exist,' says Rijken. 'Migrant workers are treated differently from Dutch employees, in terms of the number of hours they work, their pay, the conditions in which they have to work – and this is just tolerated.
'We should not find this acceptable any more in the Netherlands, but everyone just looks the other way. There is an underlying discrimination at the foundation of this, that we are not shocked about it any more.'
The Netherlands, the first European country to research these crimes seriously, must not just pat itself on the back. 'There are other countries that have worse issues – look at Spain and Greece,' she says. 'But that doesn't mean we should not set standards here. We have made agreements together for a reason, so that people can have a humane existence. This is what it is about.'
Thank you for donating to DutchNews.nl.
We could not provide the Dutch News service, and keep it free of charge, without the generous support of our readers. Your donations allow us to report on issues you tell us matter, and provide you with a summary of the most important Dutch news each day.
Make a donation