Dutch destinations: further down the lanes of Leiden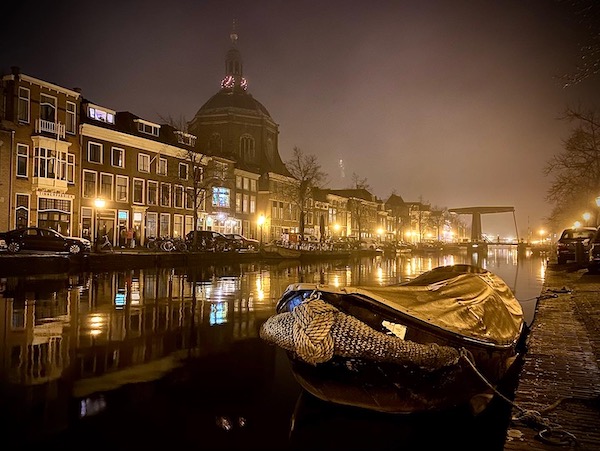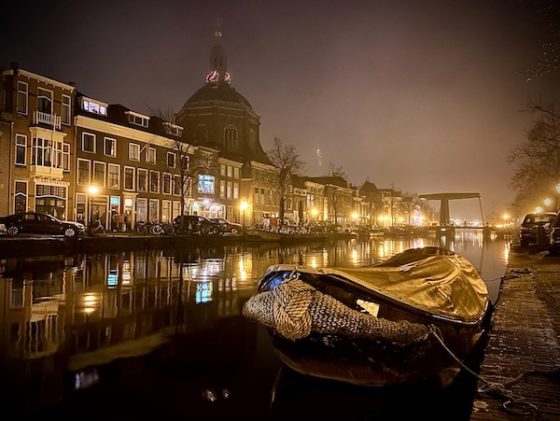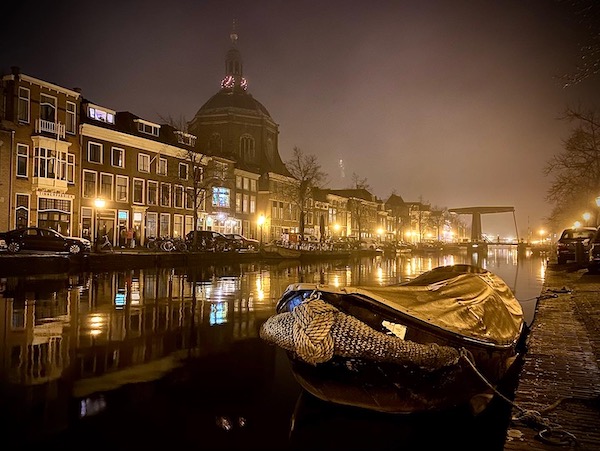 We wrote about Leiden for the Dutch destinations series back in 2018, but there's plenty more to experience and explore. Here's a second glimpse at one of the most overlooked cities in the Randstad region.
 Leiden is a city of several contrasts. Throughout much of the 20th century it was considered something of a backwater despite being located in the Randstad and serving as the home of Leiden University. Its industrial and blue collar past still echo through the streets and, perhaps more loudly, in its lively brown bars that are often filled to the brim with 'real Leideners'. This is a city where the notorious serial killer Maria Swanenburg once bamboozled her working class victims. The smokestack of a power station remains one of its most recognisable landmarks.
But that power station is slated to be converted into a multi-use entertainment and business complex as part of the ongoing 'Energiepark' project. It's already home to a brewery, a falcon box complete with a webcam, and the smoke stack has an illuminated wind gauge that lights up the sky nightly after sunset.
Perhaps it's a good analogy for Leiden as it strives to soften its rougher edges and adapt to the challenges of the 21st century. With each passing day, and much to the chagrin of many long-time residents, Leiden is becoming more synonymous with its Bio Science Park (and skyrocketing rents and mortgages) than its blue-collar past.
Visitors flock to the city, especially during the springtime when tour buses transport them to the Keukenhof, which is about a 20 minute journey from the centre. Many opt to take a side jaunt and visit one of its many museums or grab lunch on the bustling terraces along the Nieuwe Rijn canal.
Things to do
Experiment with the City of Science
Leiden is the 'European City of Science' for 2022 thanks to the hard work of researchers and others based at institutions all across town. Activities through the end of the year include exhibitions, workshops, and tours. You can see the full schedule of events here, but be sure to check out Leiden's museums, too.
Trix, one of the world's most complete Tyrannosaurus Rex skeletons, returned from a European tour a few years back. She's now in her permanent home at the recently renovated Naturalis museum and biodiversity centre. Along with Rijksmuseum Boerhaave, there's also CORPUS, which will take you on a whirlwind trek through the many wonders of the human body.
Loop around the Singelpark
The Singelpark is the name of a walking and sailing route that encircles the core of Leiden. It will take you past or through many of the city's sights including various parks, historic gates, outdoor sculptures, museums, and De Valk, an 18th century windmill.
The time it takes to complete the full 6.5 kilometre walking loop depends on how many stops you make along the way. Audio tours are available on the Singelpark's website. Guided tours are also hosted regularly. Be sure to keep your eyes peeled for the masonry masterpieces of a playfully enigmatic local artist who goes by the nom de plume 'MEstreetart'. Their decorative bricks can be found in random spots along the walking route and elsewhere around the city.
Climb aboard the Stoomtrein Katwijk Leiden
Lovers of locomotives will enjoy this railway line and museum that's open seasonally, typically between mid April and late October. It's located just outside of Leiden. Purchasing an old-fashioned ticket will earn you a seat on a nearly century-old train that's still powered by steam for a 30 minute trip around Lake Valkenburg. Visitors can also tour historic railway buildings, view antique carriages and engines, and watch miniature trains zip around displays.
Step past the gates of Cemetery Groenesteeg
You can pay your respects to Vincent van Gogh's mother Anna Carbentus at this majestic and tranquil 19th century cemetery. It's especially gorgeous during the spring months when crocuses and other flowers are in full bloom among the gravestones.
Visitors should, of course, be respectful, especially when a friendly neighbourhood black cat is making the rounds. He's an almost daily visitor and one of the most frequently photographed residents of Leiden. The cemetery's colossal beech tree, one of the biggest in the country, is his favourite place to hang out. You can often find him there napping or posing for pics.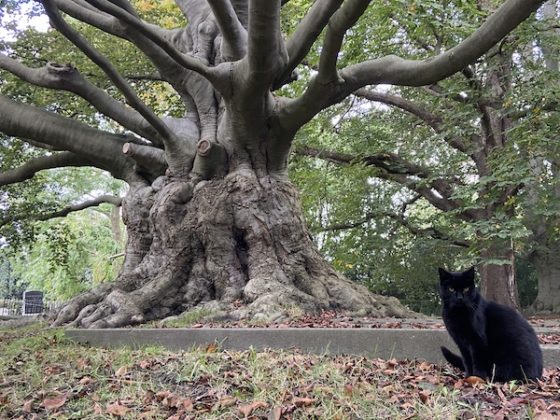 Cruise down the canals
If the sun is out and the temperature is above 15 C, many locals gravitate toward the city's picturesque canals. You can find them cruising along in kayaks, canoes, and motor boats, but stand up paddle boarding (also known as SUP or SUPing) has soared in popularity in recent years. Entire flocks of a dozen or more paddlers can be spotted along the shores of Van Der Werfpark or the Nieuwe Rijn on many summer evenings. It's definitely a full-body workout.
If you'd like to give it a go yourself, Feel Free and Perfect Paddles are two companies that offer equipment rentals and classes. If that sounds like too much hard work, Bootjes en Broodjes is the place to go for motorised rental boats and canal tours. You can find them in the birdgemaster's house on the Blauwpoortsbrug.
Where to eat
Breakfast options are fairly limited, but Bar Lokaal opens at 8 am every day of the week. Try the shakshuka. Lot en de Walvis, located in a historic building once owned by a steamboat company, also has a good, albeit short, breakfast menu. Would you prefer a pastry and a latte? There's no shortage of coffee spots in the centre of town. Many locals swear by Borgman & Borgman, a popular cafe and roastery with an even more popular terrace that's often packed on summer mornings.
If it's too crowded, head around the corner to I Scream Coffee. Another option is Guitars and Beans on the opposite side of the Nieuwe Rijn. You can grab a flat white and a muffin as well as a Fender Telecaster or a ukulele at this cafe/music shop. Madam Marie, located on the ground floor of a 17th century house near the Hortus Botanicus, is one of the most unique and cosiest cafes in the city. Go there for a mocha or Marie's homemade appeltaart.
For lunch, you can grab a sandwich to go from Drs A Belegde Broodjes. If you're feeling a bit more adventurous, try La Cuisine de Mamie. This French delicatessen, an offshoot of the beloved bakery next door, has an ever-changing menu filled with takeaway items that would be suitable for a picnic in a nearby park. The nearby Frango's Deli has a menu packed with Portuguese sandwiches, wraps, and more.
There's a multitude of great places to head for dinner. For pizza, aim for PizzaBakkers, or if you're willing to do takeout, Piano B. Ristorante Pizzeria Karalis also has pizza as well as other Italian fare. Tabú is a hip Latin American cafe, but be sure to reserve a table in advance, especially on weekends. Sumatra House is the place to go for Indonesian.
If you've got tots in tow, the family-friendly De FF is a safe bet. They do burgers. Fujiyama55 is a ramen cafe that's especially popular among university students. On the opposite end of the spectrum, aim for Restaurant De Klok if you have money to burn. This elegant cafe offers classic fare.
Where to stay
There are several chain hotels located around the centre including a Best Western, but one of the city's newer boutique hotels might offer a more memorable experience. Huys van Leyden is located in a four-hundred year old house. It has gorgeously decorated rooms in addition to nearby apartments for larger groups.
Ex Libris is in a monumental building near the Pieterskerk. It also has a small restaurant. The Oud Poelgeest estate in the nearby town of Oegstgeest is currently home to a hotel with 45 rooms along with a cafe, bar, and wine tasting room.
How to get there

Leiden is a 15 minute journey by train from Schiphol Airport. The drive down the A44 from Amsterdam typically takes around 50 minutes.
Click here to read our first Dutch destinations article about Leiden from 2018 to learn about other places you can visit in the city.
Thank you for donating to DutchNews.nl.
We could not provide the Dutch News service, and keep it free of charge, without the generous support of our readers. Your donations allow us to report on issues you tell us matter, and provide you with a summary of the most important Dutch news each day.
Make a donation