Thyme served: Dutch prisons get ready to go vegan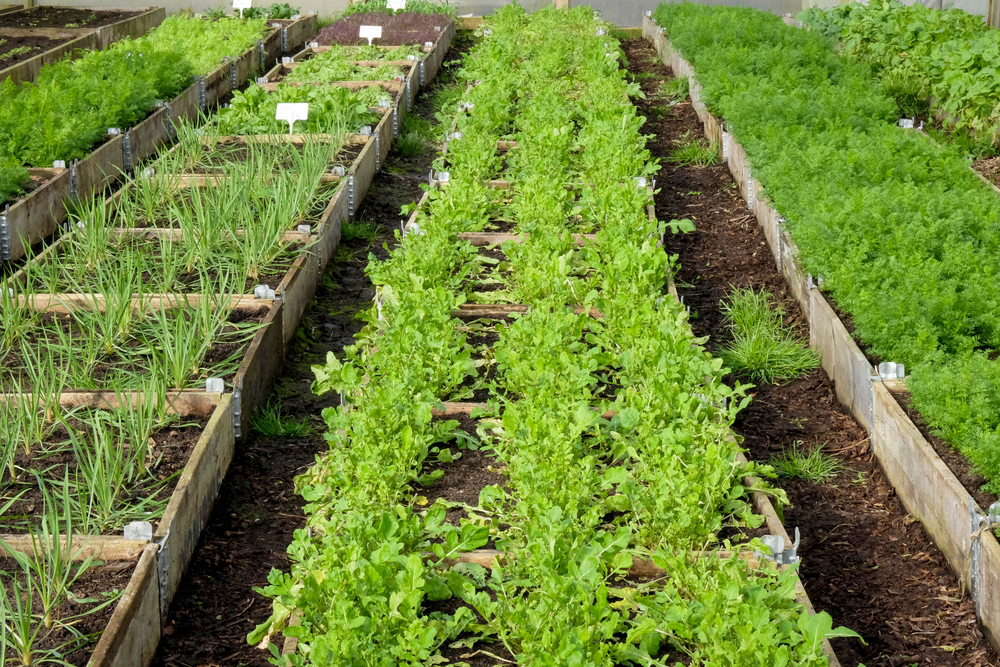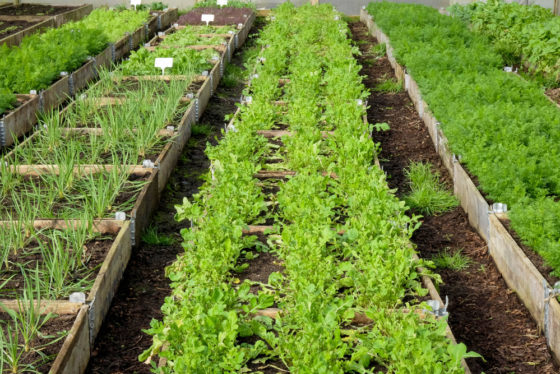 Dutch prisons are to go vegan in an effort to cut costs, reduce aggression and slash carbon emissions.
The Netherlands has 27 prison locations and all will make the switch within the next few months, officials have confirmed.
'Research has shown that reducing meat consumption leads to a decrease in undesirable behaviour, including violence,' says government adviser Bas 't Aard, who is spearheading the initiative.
His working group, Meatless Optimisation Options (MOO), has been looking into ways to use food to encourage positive outcomes for diverse segments of society.
In addition, research suggests that by going entirely vegan, the prison sector could see a 21% reduction in its carbon footprint, even after accounting for 15% more (man-made) methane gas emissions.
Plant-based eating is also likely to be cheaper, especially since the Dutch government is investigating a tax on meat.
The new plan includes reducing the size of outdoor exercise areas and replacing them with kitchen gardens, which prisoners will manage, further cutting costs and increasing rehabilitation benefits from communing with nature, says 't Aard.
Problems
Following schools in New York and Dutch local councils, all-vegan prison menus have won the green light despite problems at several institutions during an experimental phase.
At the Aard LeBoer detention centre in Noord-Brabant, prisoners used the vegetable gardens to produce high grade marijuana last year. 'A number of prisoners said they were very experienced at growing things but they did require a lot of tomato fertiliser,' said gardening expert Wiet Pot.
And at the UN Reformed prison in Groningen, inmates experimented with growing different species of funghi rather than cabbage and corn. 'The mushroom egg-free omelettes were very popular,' prison cook Gordon Bleu confirmed. 'They disappeared as if by magic.'
Special cake
Prison guards meanwhile discovered several foot-long, serrated knives, which were believed to have been smuggled inside in a four-tier vegan birthday cake.
The trial also breathed new life into a joint initiative between Norway and the Netherlands that saw 250 Norwegian criminals accommodated in Dutch prisons to relieve overcrowding.
Norwegian justice spokesman Jan Bjørn Evriminit said there had been a surge in prisoners applying for transfers to Dutch jails, which already offer them less work and more phone time.
'We couldn't understand what was going on,' he said. 'The number of applicants has never been higher. Then we heard them talking about extra weeding and cooking duties and the penny dropped.'
'Let them eat kale'
Surveys showed a lack of something to get their teeth into was a problem for a number of inmates, but officials denied rumours that some had resorted to cannibalism.
One enterprising café owner did, however, start offering drone deliveries of spare ribs, shoarma wraps and eggs during exercise breaks.
'They said it was normal to drone-lift yogurt into prisons, so I didn't bat an eyelid when I started getting orders for meat,' said the owner of the Chef T. restaurant in Overtreding. 'They don't mind rookworst and stamppot but this gov'nor would only let them eat kale. Our drops went great, until someone forgot to hard-boil the eggs.'
Even so, after a month, the prisons in the trial reported that kitchen staff faced 20% less abuse than before, inmates began to queue quietly and some even displayed an appetite for the food, particularly dishes including herbs and spice.
Potato eaters
'The new menu will have something for everyone, even those who miss meat,' said nutritionist Kien Wah, who is developing a range of prison meals at the EBI Institute.
'Think porridge with skimmed milk for breakfast, and battered veg for lunch. Dinner could be a salted stir fry followed by crime brûlée or bad apple pie.'
Garry, a taxi driver from Liverpool, who is serving six months in a Dutch jail for breaking the Brexit coffeeshop ban, told Dutch News via EncroChat that he did not know what all the fuss was about. 'Dutch food is just mashed potato anyway,' he said. 'Kroket and frikandel have never been near a cow.'
Thank you for donating to DutchNews.nl.
We could not provide the Dutch News service, and keep it free of charge, without the generous support of our readers. Your donations allow us to report on issues you tell us matter, and provide you with a summary of the most important Dutch news each day.
Make a donation