Cyberstalking in the Netherlands: a victim speaks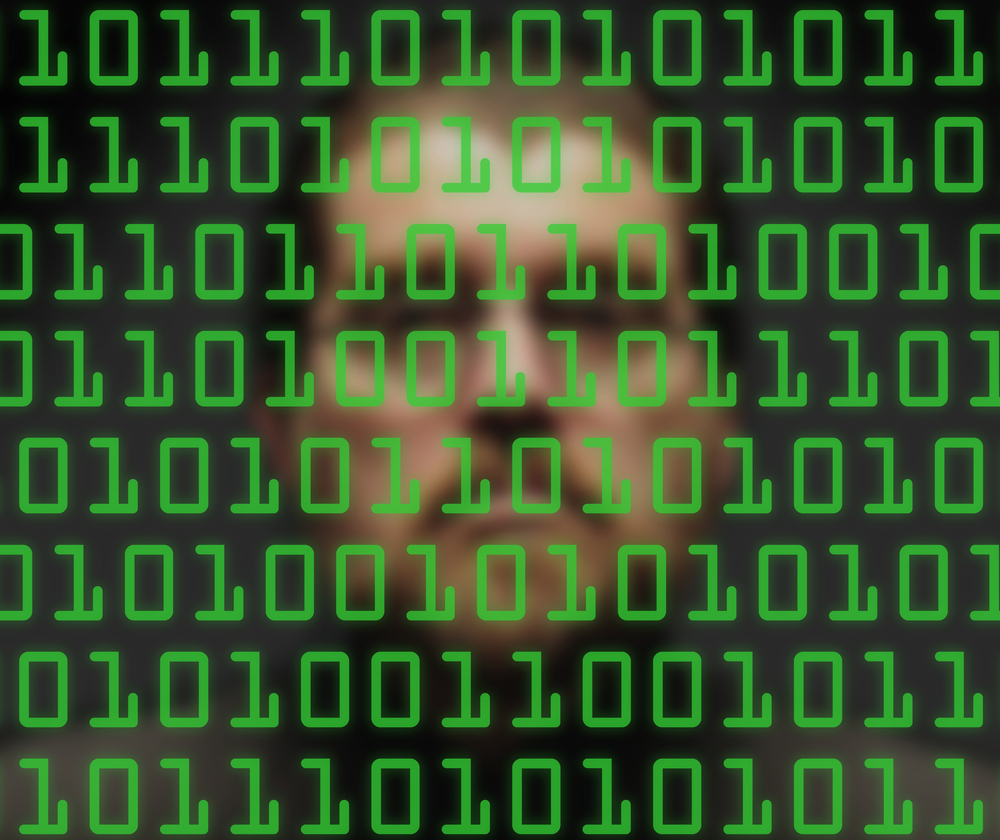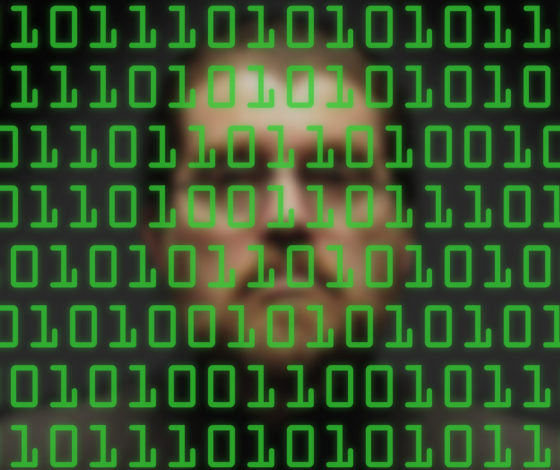 Stalking and threats against public figures are on the rise in the Netherlands. But what happens when a victim isn't a politician or a celebrity and is merely trying to do their job? Brandon Hartley talks to one woman who found herself the target of a cyberstalker.

This article outlines a series of incidents that have led to ongoing criminal proceedings. Names and certain details have been altered to protect the identities of those involved.
It's tough to be an internet moderator. Along with having to serve as a referee in discussions that often become incredibly intense, there's the ever increasing amount of misinformation that many people are eager to share online.
Moderators also have to sort through incredibly toxic text, images, and even videos as they try to keep their portals civil. They usually receive meagre pay for their efforts and limited support from the companies that employ them. It's a job that can have an immense toll on those who do it for a living.
Things can take an even darker turn if a moderator's identity is revealed to a user with mental health issues.
Jane's story
'Jane' is an internet moderator who lives in the Netherlands and found herself in this situation beginning a few years ago. She made the decision to ban a user named 'Bob' and block his IP address after he repeatedly posted material promoting paedophillia from multiple accounts on the website she monitors.
Soon thereafter, he figured out her real identity and turned his attention to her and her children. He likely found at least some of her personal information through the KvK, the Dutch Chamber of Commerce.
Jane's company isn't willing to bring her on as a fulltime 'in-house' employee, so she must work as a zzp'er (self-employed worker) to keep her job. As such, she owns and operates her own company and is registered with the organisation.
Along with many other zzp'ers, her home address and phone number are available via a quick Google search. Now, over two years later, she's still dealing with the violent threats and disturbing messages, videos, and other content Bob has posted about her and her children online.
'He started writing stuff about us all over the internet,' Jane said. 'A lot of stuff on several websites and platforms everywhere. It, basically, never stops.'
All on her own
Jane eventually contacted the authorities for help.
'The police didn't seem to know what it meant, to have all these threatening messages online,' she said. 'I really had the feeling they had a hard time understanding what my job was and that no one could really help me.'
She also reached out to websites including YouTube and Facebook that were hosting Bob's material. They were of little help. After spending hours online searching for someone to contact at these organisations, she received little more than automated responses from them. Her employer was also unwilling to give her assistance.
'When it kept going on and on, I felt really helpless, especially since my company wouldn't help me,' she said. 'I kept being told 'Oh, just let it be. It's just part of the job.' I had no support, nothing. They said, 'just do what you need to do, that's your thing.''
Nearly two years of harassment
Bob's increasingly violent threats and postings continued in the months that followed and throughout 2021. At one point, he demanded to meet Jane in person. He later revealed online that he was planning to assault her if she'd shown up.
Eventually, Jane went into what she calls 'lioness mode' to protect herself and her children. She decided to make another attempt at contacting the authorities. She began gathering additional information about Bob, his background, and his struggles with mental health as well as keeping a log of events about his continued threats and postings. With more details and records at her disposal, Jane once again contacted her local police department.
They accepted the records she had gathered that included rundowns on his postings as well as other information including the IP addresses he was using. After waiting for further assistance from them and receiving no response, she tried once more and was eventually able to find someone willing to help her.
Finally some progress
A female agent was put on Jane's case and criminal proceedings are currently underway against Bob. She's decided to press charges against him, but the burden of proof is largely on her. The authorities have left it up to Jane to gather additional evidence against him. She's currently in the process of preparing an exhaustive report about him, going all the way back to his initial posts on the website she moderates so the authorities can move forward with the case.
Jane is also currently on a special registry with local authorities. If she, her children, or a neighbour contacts them about an incident at her house, they're required to immediately dispatch officers. She laughed grimly when asked what she was told to do if Bob suddenly turned up with a weapon at her home.
'I asked the agent if I could have pepper spray,' Jane said. 'I was told it's not allowed, so she said to use hairspray or deodorant instead.'
Meanwhile, Bob's threatening posts are still being hosted by multiple websites despite Jane's continued efforts to have them removed.
'I'm getting death threats, and I'm doing all the dirty work here,' she said. 'But no big companies want to invest the bare minimum in proper moderators.'
Threats and harassment

Stalking and harassment are on the rise in the Netherlands. Recently, a man who was shouting in front of finance minister Sigrid Kaag's home with a flaming torch was sentenced to six months in prison along with an accomplice who received a four month sentence. Last autumn, prime minister Mark Rutte began receiving additional security protection following increased attacks on journalists and other public figures.
These are dramatic developments in a country where even top officials like Rutte ride to and from work on bicycles without the heavy security details that politicians in other countries are forced to rely on. Elsewhere, journalists are becoming increasingly wary of taking on assignments that involve protesters, anti-vaxxers, and other potentially hostile groups.
NPO reporters began removing logos from their news vans and using security guards at public events in 2020 after enduring everything from verbal abuse to people urinating on their vehicles. According to a recent survey by PersVeilig, a group devoted to helping protect journalists, eight out of 10 had experienced threats or other forms of aggression.
The KvK, which continues to post personal information about zzp'ers online, sometimes even after they've requested to keep these details private, isn't helping matters.
Along with Jane, self-employed journalists, scientists, politicians, and others in the Netherlands have been threatened after their harassers were able to find their home addresses online thanks to the organisation's loose handling of their information. The Netherlands also has limited legal protections against doxing, which has only compounded these problems.
The KvK has repeatedly sold these details to private companies, including marketing firms. This questionable policy has generated over €3.3 million in revenue for the organisation in recent years…and helped harassers locate their victims. Changes in the law are, however, now underway.
Police policies
There are online resources regarding stalking laws and police protection in the Netherlands, including an English language brochure from the national police force.
Along with information about specific laws, the brochure contains advice that many might consider woefully naive. For non-violent harassment, it suggests the following:
'Make it clear to the stalker that you do no [sic] appreciate his conduct and that he should stop. You can do this by sending the stalker a registered letter. The police can help you with this.'
The policies for more threatening harassment include forming an 'action plan' with a local police department and possibly making use of an AWARE GPS alarm. However, in more complex situations or ones that involve online harassment, it can be difficult to get assistance from the authorities, which is what Jane has encountered.
'I got unlucky in that the first person I talked to did not understand what my job was and what it entailed,' she said. 'Maybe you could compare it to the Dutch healthcare system. If you're sick and you want to talk to a doctor, you first go through an assistant who will tell you to stay at home for three days from work and then, if you're still sick, you have to call them back. It's the same mindset and principle. They'll only take action if it's really necessary. That's part of the culture.'
The battle continues
The Netherlands isn't alone in this, and the authorities everywhere continue to grapple with ever-evolving forms of harassment both online and offline.
The United States, for example, has a federal law against cyberstalking, but most legislation is left up to state lawmakers. Cyberstalking remains difficult to prosecute in many areas for a multitude of reasons due to contradictory regulations involving free speech laws and the limitations of subpoenaing certain types of information across state lines.
'I spent my whole Christmas holiday thinking about it,' says Jane. 'It's revolting to go back and see what I've been going through. It's the story of the frog that you put in the cold water and then set it to boil. The frog doesn't feel it until it's too late and they're cooked. It builds up, little by little. If you had told me two years ago this is where I would find myself, I would have completely freaked out.'
The official response
Dutch News contacted both the police and the public prosecution department (OM) to find out more about how they deal with cyberstalking.

The public prosecution office referred us first to the police. During a phone conversation with the police press office, a representative said he would transfer us to one of his colleagues. 'Oh, wait, he's shaking his head at me,' he said. 'I guess he doesn't want to talk to you. Could you just email us your questions?'
We did so. About 30 minutes later we received a response telling us to consult this page on the police website. We were also told to send our questions to the public prosecutor, the first organisation we contacted.
Our questions have been sent to the public prosecutor. They have yet to reply.
Thank you for donating to DutchNews.nl.
We could not provide the Dutch News service, and keep it free of charge, without the generous support of our readers. Your donations allow us to report on issues you tell us matter, and provide you with a summary of the most important Dutch news each day.
Make a donation