Dutch destinations: The Great Pyramid of…the Netherlands?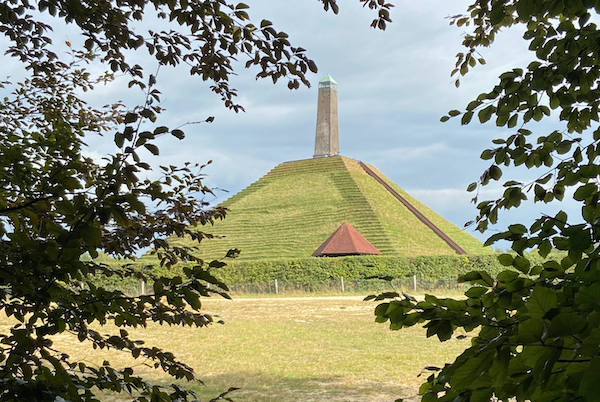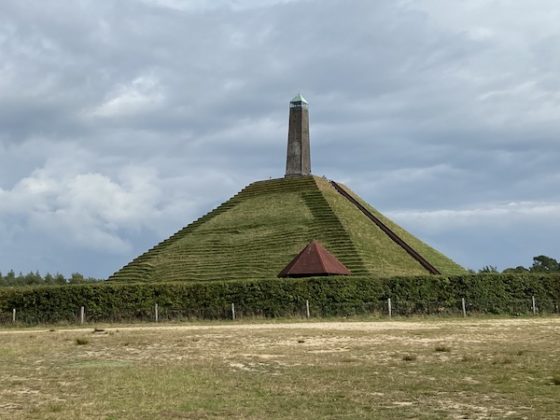 If you didn't already know, the Netherlands is home to a 36-metre-tall pyramid. You can find it in Woudenberg. Here's the fascinating history of one of the country's most peculiar monuments.
Keeping a regiment of 18,000 soldiers entertained back in the early 19th century was no easy task, especially one that was stuck in the middle of the Netherlands and far from the front lines of the Napoleonic Wars.
That was the problem that French General Auguste de Marmont faced after establishing a military camp on the outskirts of Woudenberg. It was the summer of 1804, and his troops were fighting fit. They were ready to take on anyone, especially any British or Russian battalions contemplating another invasion following an attempt to retake the Dutch Republic in 1799. He was determined to keep them busy and in good shape, but how?
That's when he decided to make them build a pyramid.
The Pyramid of Austerlitz
De Marmont's pyramid is still standing over two centuries later. The now officially listed construction is located in the Utrechtse Heuvelrug national park and can be visited after a short walk through a forest from a nearby parking lot (and paying the entry fee, needless to say).
Coming through the trees and approaching the circular space that surrounds it is a somewhat strange experience. The grass-strewn pyramid looks like something straight out of a surreal music video. This is just one of the reasons why several musicians and bands have rented it to use in promotional materials over the years.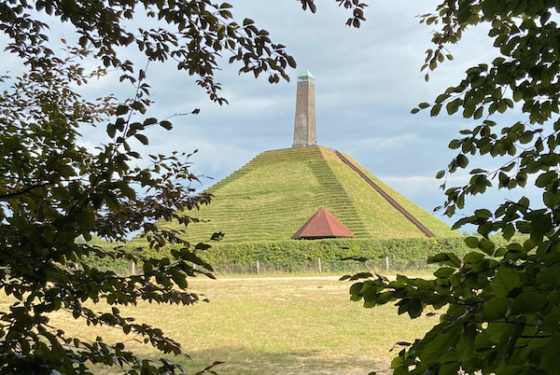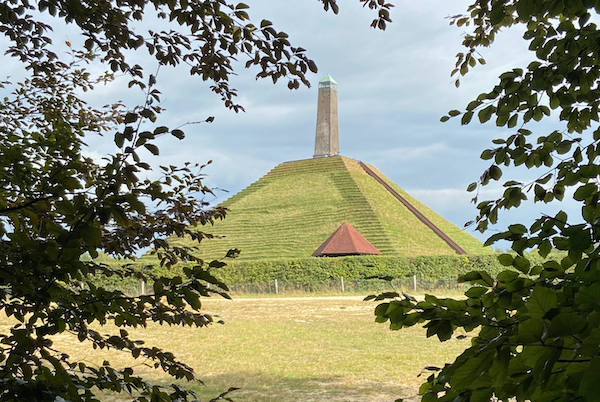 A performance by Dr Peacock, a 'Frenchcore' DJ, was filmed out there in 2020 and has since drawn over 1.9 million views on YouTube. There are also rumors circulating that Afrojack may rent the pyramid as a follow-up to his performance on Rotterdam's Erasmusbrug for this year's Eurovision song contest.
The view from the observation deck at the top is impressive, but getting there involves a steep climb up a long staircase and isn't wheelchair accessible. On a clear day, you can see a few nearby cities. On other days, well, there's always the informational displays.
'We used to go there once or twice a year,' said Mike Peek, an Utrecht-based journalist who grew up in the area. 'Not so much for the pyramid, but for the close by playground, tiny amusement park and restaurant. There are bumper cars, some carousels, and a lot of carnival games. It has barely changed at all in the last few decades. My father went there with his parents as well when he was a kid.'
For many modern-day visitors, the big draw isn't the pyramid, it's a small 'luna park' nearby called De Pyramide that's also part of the property and the overall experience. It celebrated its 125th anniversary in May and has been family-owned and operated for decades. The bumper cars date back to the 1920s and, much like the pyramid next door, it seems like something that's been magically transported into the 21st century from another era.
Owning a pyramid isn't for the faint of heart
Hugo van Kolfschoten currently owns and operates the park having taken it over from his father in 2003.
'Back in the 90s, the open area around it was all forest, so you really had to get close to it to even see it,' he recalled. 'A lot of people didn't even know it was there. There was a fence around the base of the pyramid and it was, basically, just a hill with a tree at the top and concrete stairs.'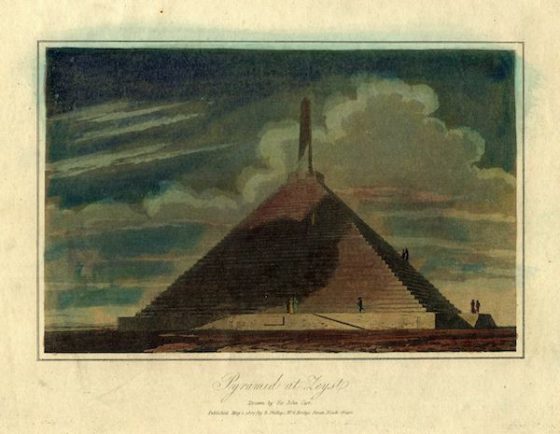 This isn't a pyramid made of stones and other sturdy materials like the famous ones in Egypt. More or less, it's a large pile of turf and sand, which is just one of the reasons why upkeep is a never-ending, and sometimes frustrating, endeavor.
'Before it was closed, it was actually dangerous,' Van Kolfschoten said. 'The concrete stairs were so bad it wasn't safe anymore. The top was all wood and it was rotten.'
The pyramid was closed to the public in the mid 90s, where it remained off limits to all but the truly daring and/or foolish.
'In my memory, it was a big mound of dirt,' Peek said about this melancholy period in the pyramid's history. 'There wasn't any grass on it like there is now. The pyramid was sagging, and we were always warned not to climb it. The cool kids did, though. I guess you could call it an Urbex location avant la lettre.'
Built to last?
De Marmont originally modeled the pyramid after the Great Pyramid of Giza, which he'd seen in person during Napoleon's Egyptian campaign. His soldiers did their best to replicate its stone blocks with turf, sand, and other materials gathered nearby. They managed to put it all together within a mere 27 days and celebrated its completion on October 12th, 1804 with a ceremony to dedicate it to Napoleon.
This obviously wasn't a pyramid that was expected to remain standing for several millennia like the ones in Egypt. Nevertheless, that didn't stop De Marmont from plopping a 13-metre-high wooden obelisk at the top of it and naming the pyramid after himself. He was so infatuated with it that he bought the property, too.
De Marmont was also apparently convinced that, with a bit more elbow grease, it actually *could* stand the test of time. According to the English translation of an article from the Utrecht Archives, in a letter to Napoleon he announced his plans to cover the pyramid in bricks to help keep it all in one piece. He also told the emperor that he wanted to eventually replace the obelisk with 'a colossal statue made of the cannons that we will use to conquer our enemies.'
In the summer of 1805, De Marmont and his troops departed and marched to the front lines of the War of the Third Coalition. Prior to their departure, he handed over the property to three of his subordinates who stayed behind to look after the pyramid. Much to his chagrin, King Lodewijk renamed it the Pyramid of Austerlitz a year later. The obelisk only lasted a few years and was removed in 1808 after it started falling apart.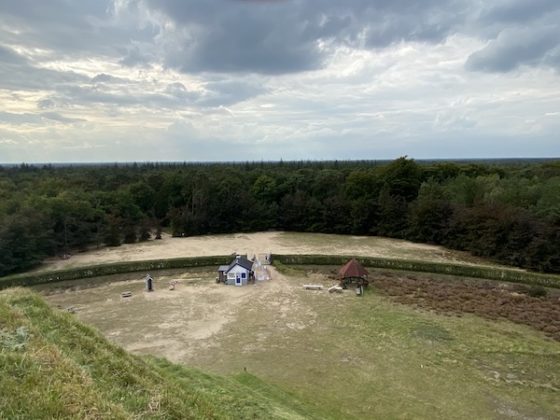 De Marmont not only failed to follow through with his elaborate plans to preserve the pyramid, he also never visited it again. He remained loyal to Louis XVIII during the Hundred Days War and was dubbed a traitor, leading to his banishment from his native France. Decades later, while living in exile as an old man in Venice, he was routinely taunted by children who would point and laugh at him while shouting 'There goes the man who betrayed Napoleon!'
Holding it all together
The pyramid passed through the hands of several owners in the decades that followed as the meadow surrounding the pyramid was overtaken by the forest. A stone obelisk was added in 1894 that later began to collapse much like its predecessor.
As its 200th anniversary approached, the pyramid was in sad shape after being closed to the public for half a decade. A coalition called the Austerlitz Pyramid Foundation was formed to fully restore it after a three-year-effort to get the job done managed to remove all the trees but eventually culminated with an all new set of problems. A freshly reconstructed staircase was damaged by the heavy summer rains of 2004.
The goal was to get the pyramid up and running in time for its official anniversary that October, but the foundation ran into another hurdle when an engineering firm determined that the pyramid's slopes would need a substantial overhaul. The province of Utrecht eventually chipped in €1.2m and work resumed in 2007.
The pyramid finally reopened in 2008 with a new visitor's centre. The event was celebrated with re-enactments featuring actors dressed as Napoleonic troops, but heavy storms in late 2011 and early 2012 damaged the northwest side and led to another repair project the following summer.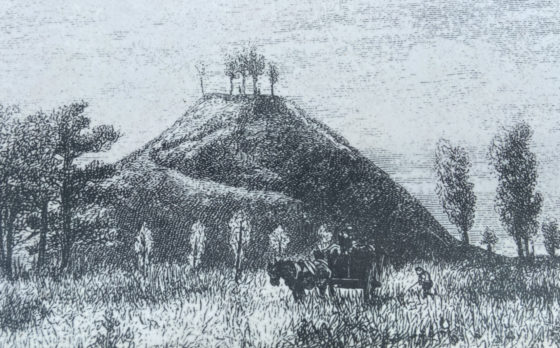 Keeping the pyramid in good shape is a continuous process. It gets 'haircuts' a few times a year to prevent its grass from getting out of control. A crew chops it down with weed whackers a few times a year. A watering system also prevents it from drying out.
Keep your paws off the pyramid (unless you're a paying visitor)
Blocking unwanted visitors from the pyramid is an occasional concern. Last December, a group of demonstrators calling themselves 'Guerrilla Mask Force' invaded the grounds to protest national Covid-19 policies. After breaking through the front gates, dozens of them lined up along the staircase while dressed in white masks and cleanroom suits. Teenagers sometimes climb to the top after hours as well.
'I know people sneak in,' Van Kolfschoten said. 'Sometimes we'll find trash from their visits, but most of the time it isn't a big problem.'
If you'd like the pyramid all to yourself, there's no need to jump over the hedges that line the perimeter of the property in the middle of the night. It can be rented by the hour and the rates are downright reasonable. Gatherings and other private events are also an option. It might be an unusual spot to host a corporate function or a kid's birthday party, but don't let that stop you.
'It is a pretty weird and not very Dutch place,' Peek said. 'It's almost like the pyramid doesn't belong there. When people say they 'are going to the pyramid', my guess is most of them mean the amusement park.'
Thank you for donating to DutchNews.nl.
We could not provide the Dutch News service, and keep it free of charge, without the generous support of our readers. Your donations allow us to report on issues you tell us matter, and provide you with a summary of the most important Dutch news each day.
Make a donation