Colonial art protesters charged with attempted theft of statue in court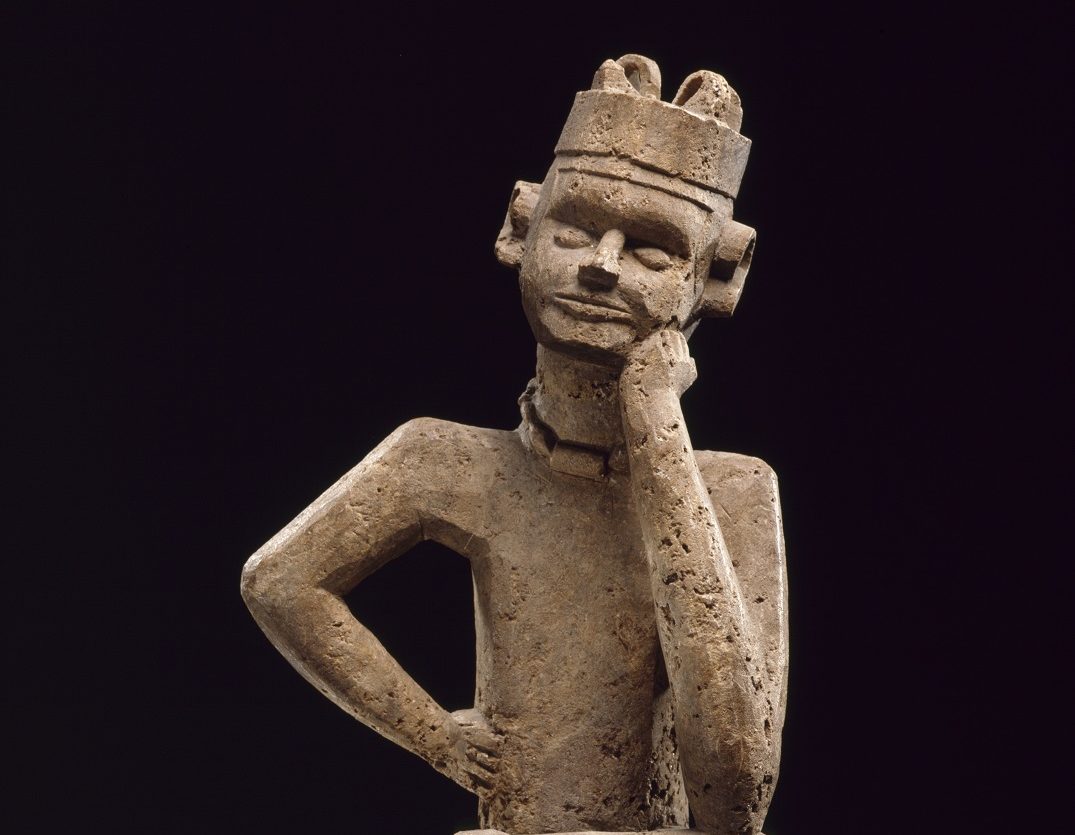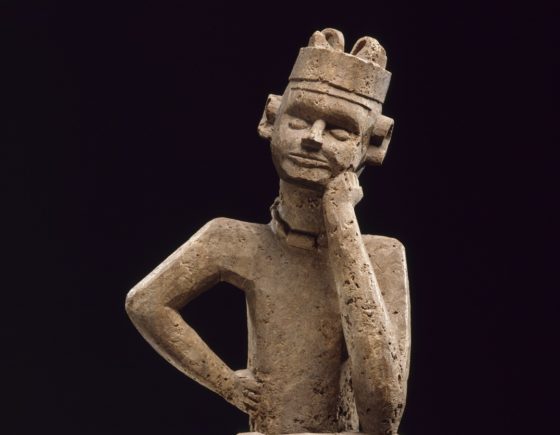 A group of French-speaking activists who took a statue from the Afrika Museum in a live-streamed stunt last year are appearing before a court in Gelderland today.
Mwazulu Diyabanza Siwa Lemba led the group of five in taking the statue from the museum last September while streaming a 22 minute video calling for the return of African art stolen by Europeans during the colonial era.
The activists were blocked from leaving the car park, departed with the statue on foot and were by the end of the video arrested and handcuffed by Dutch police. Now they are being charged with attempted theft from a museum, and the public prosecution is calling for a fine of €1,000 for Mwazulu and €500 each for his accomplices.
But in an interview before appearing this week, Mwazulu told DutchNews.nl that it  was a political action aimed at provoking museums to actively start a process of returning colonial looted art rather than theft.
Silence
'I am accused of having stolen a statue when I actually came to take back what belongs to us and what was taken from us from force,' he said. 'All we did was to access our cultural heritage. But we know there's apparently a political desire in Europe to stay silent and to keep us quiet on this subject.'
The 'pan-African' group of activists based in Paris has carried out similar stunts in Marseille and Paris, aiming to speed up the rate of political change. Last September, they appeared in court in Paris for trying to take an item from the Quai Branly Museum, sparking international media coverage on whether a 2017 pledge by president Emmanuel Macron to return colonial stolen art was happening fast enough.
In the Netherlands, a report by the Dutch council for culture last October announced that the country should return statues and other artifacts stolen during the colonial era to their countries of origin.
'Four museums that are united in France have made a report saying everything that was taken by force should be given back,' said the 42-year-old activist. 'This is progress for us. The government and museum authorities in Holland have understood the same thing. This is what motivated our action, to shake things up and accelerate the process. These works were stolen by military forces from Holland, Portugal, England, France. We want this art to be restituted because it is our heritage, and belongs to the people of Africa, the governments, and the royal families.'
If returned, they would divide the works into a number of categories, returning some to governments to be put in museums in Africa, loaning others to museums abroad, returning some to royal families and schools, and putting the most important back into everyday use to 'reanimate' as spiritual objects.
Symbolism
He said that the statue which he had temporarily taken from the Africa Museum in Berg en Dal last year had a religious significance in the Congo, his country of origin. 'That statue has a symbolism that is both spiritual and cultural: when our great leaders died, we put the statues in front of the tombs to allow them to come back and live there,' he said. 'People who built churches, mosques, synagogues and Buddhist temples, built them to allow access to God and that is why they are called "houses of God". So, we put those statues in front of tombs when they passed because in our conception, in African culture, when great leaders die they stay watching over us and participate in our daily lives.
'I took this work to symbolise the return of all of our ancestors, great leaders, who were decapitated by Europe and the West. I want them to come to back to us again and witness the renaissance of African identity and our motherland Africa.'
Mwazulu, who came to France as a young adult, says that an ancestor was a governor of the Mpangu province, who had his possessions robbed by European colonists. But he claims that the destruction was far greater than simple theft. 'European governments didn't just want to steal our possessions but to break our identities to assimilate us and colonise us,' he said. 'We are determined to get back what has been taken from us.'
A spokesman from Rechtbank Gelderland confirmed that the case is currently being heard and that the French activists are representing themselves. Dutchnews.nl has contacted the Afrika Museum for a comment.
Thank you for donating to DutchNews.nl.
We could not provide the Dutch News service, and keep it free of charge, without the generous support of our readers. Your donations allow us to report on issues you tell us matter, and provide you with a summary of the most important Dutch news each day.
Make a donation