Partner content
In-company Dutch lessons with Taalthuis are boosting worker morale during Covid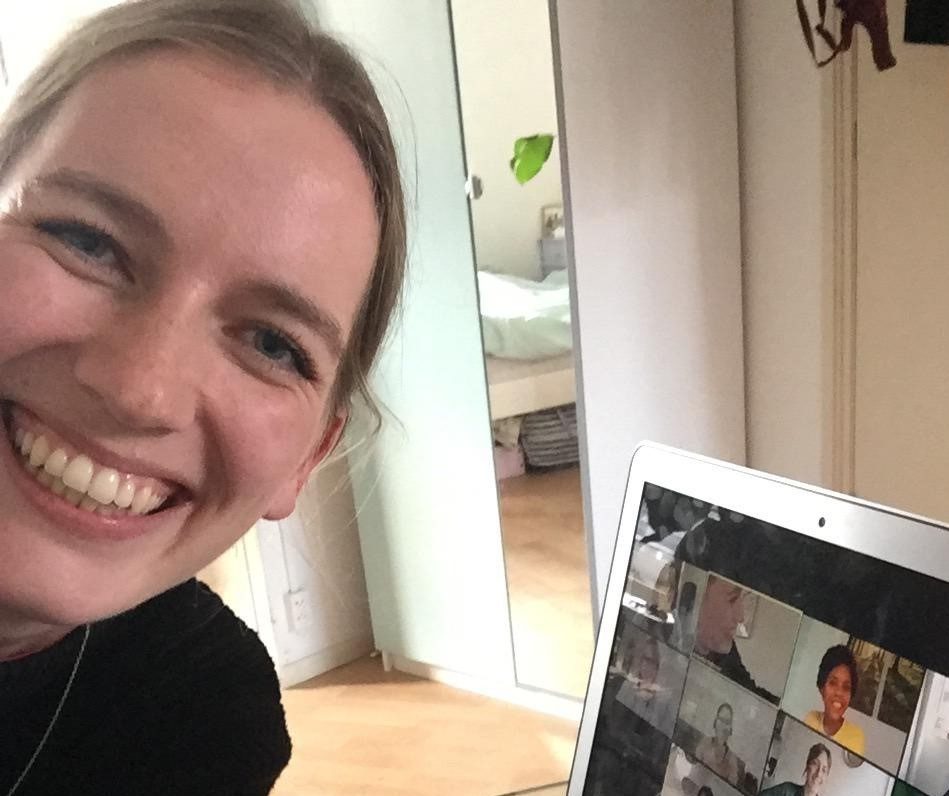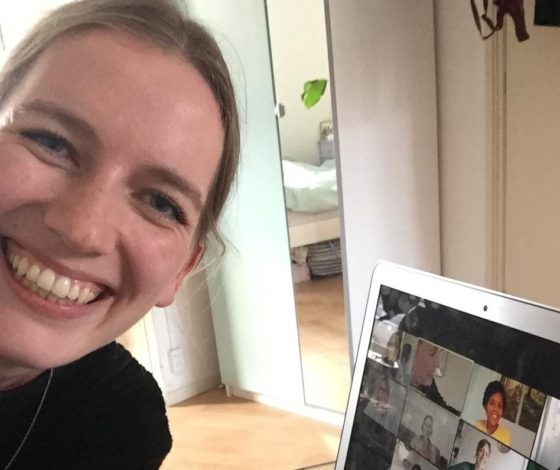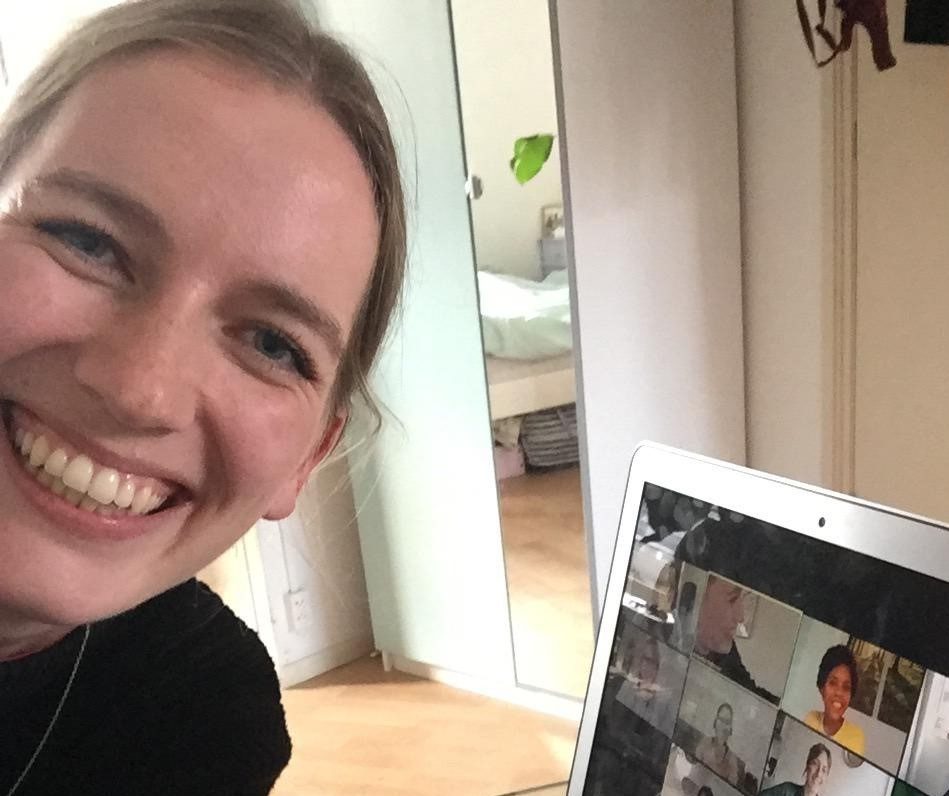 With many offices now empty due to social distancing regulations, company-sponsored Dutch lessons are proving a great way for international recruits to reconnect with colleagues while undertaking professional development.

'Everyone is complaining that they are missing that social contact with others,' says Tess Schuurman-Visser of Taalthuis Dutch language school, whose in-company lessons have been more valuable than ever during the pandemic.
'So many people are working from home and, apart from meetings through Zoom, they don't see each other. If they can do a course together they feel part of the team again,' she says.
In-company lessons
For 15 years now, Taalthuis has been partnering with companies – from big-name multi-nationals to tiny startups – to bring Dutch lessons to their international staff. Many are now repeat customers, signing up new recruits each year or enrolling existing employees for the next level course.
Taalthuis has a team of teachers across the country who either travel to the client's workplace for socially-distanced lessons or teach them online in groups of up to eight. Lessons can be adapted to meet the company's needs, building in more business language, for example, or sector-specific vocabulary.
The group lessons, say Taalthuis, get great results from employees, who find it really motivating to be able to practise the language together. And students who need extra help, or want to focus on a specific aspect, can always arrange one-to-one lessons.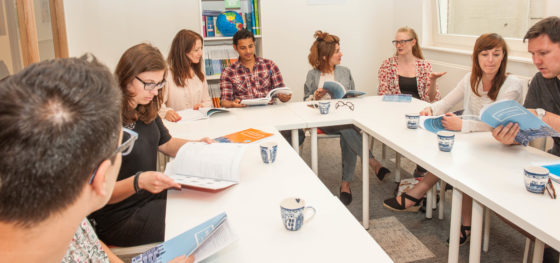 Social integration
Gabriela Alves (26), who moved to the Netherlands from Brazil in 2018, was delighted to learn that her employer, Payroll/HR Software company NMBRS, would be offering Dutch lessons to its employees. 'It was very, very nice. It was really appreciated,' she says. 'It shows that the company cares about their employees' integration and incentivising them to develop.'
Gabriela hopes that the lessons – which took place at her office at the end of the working day, before moving online during lockdown – will help her blend in more at work. 'Especially during lunch, it's easier to bond with colleagues when speaking Dutch,' she says. In fact, the social aspect has been a real bonus of the scheme. 'It's nice to get together with people that you don't usually work with within the same organisation,' she says. 'Even though it's an international company, the lessons make a lot of difference to [our] full integration.'
Gabriela describes her teacher as 'very patient and very well prepared'. 'Having grammar and the vocabulary in a structured way, I think that the learning goes much faster than if I was not doing the classes,' she says. 'Everything is provided by Taalthuis. My book just arrived by mail. I didn't have to do anything. Everything's very practical. You have the books and also online exercises that you can use to practise if you want.'
Employers benefit too                                     
But it's not just the employee who benefits from Dutch lessons – the company also has a great deal to gain. 'As an employer, if you offer this to your international people, it shows that you are thinking of the people working for you as assets, and you want to make them feel at home in your company,' explains Tess.
Employers have to work hard to recruit and train overseas talent and Dutch lessons are a great way to retain these valuable workers and help them find their feet in the Netherlands. 'Even if you are working in an international company that only speaks English but is located in the Netherlands, I think it's important for everybody to study Dutch,' says Tess.
'You might not need it in the company, but you will need it outside. If you don't like where you are living and you can't get acquainted with people around you or feel at home, then in the end you will go back to your own country, or maybe another country, to see if you feel at home there instead.'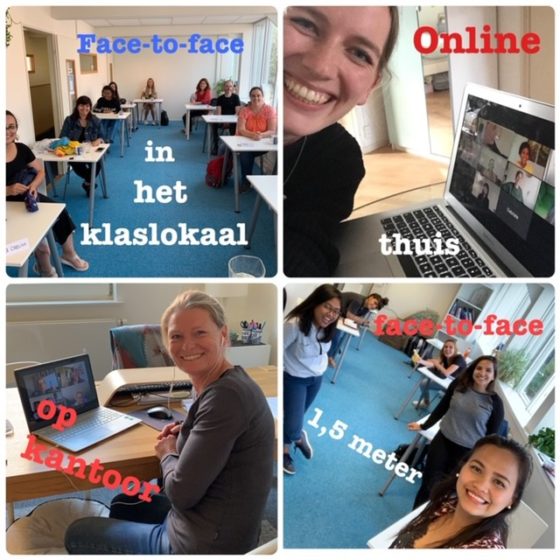 Career boost
For expats seeking employment, Dutch can really help with getting a foot on the career ladder and Taalthuis's online group lessons mean you can start learning Dutch wherever you are, even if you have not yet moved to the Netherlands.
In a survey undertaken by the International Community Advisory Panel earlier this year, two thirds of expats reported that not speaking Dutch made it hard to find a job and the same number recommended taking Dutch lessons before relocating to the Netherlands.
'Speaking at least basic Dutch helps with applications and creates a first positive atmosphere during the interview,' said one respondee; while another commented: 'I have found a large number of employers use speaking Dutch as a way to filter applicants, even if the business language is English.'
Just ask
Gabriela and her colleagues at NMBRS are lucky that their company is willing to invest in its workforce and help keep morale high at a challenging time. But it can be surprising how often companies are open to the idea of funding lessons once prompted by eager students.
Many expats don't think to ask if their employer is willing to sponsor their Dutch lessons, which can be a missed opportunity for both of you, explains Tess. Fitting into your new life in the Netherlands, she says, is 'so important for your wellbeing'. 'Always ask your company to pay for your Dutch lessons because, if you feel happy, it will reflect on your work.'
You can find out more about Taalthuis's courses, including their in-company lessons, by visiting their website.
Thank you for donating to DutchNews.nl.
We could not provide the Dutch News service, and keep it free of charge, without the generous support of our readers. Your donations allow us to report on issues you tell us matter, and provide you with a summary of the most important Dutch news each day.
Make a donation