Freedom to spread? Why the Dutch are near the top of coronavirus infection charts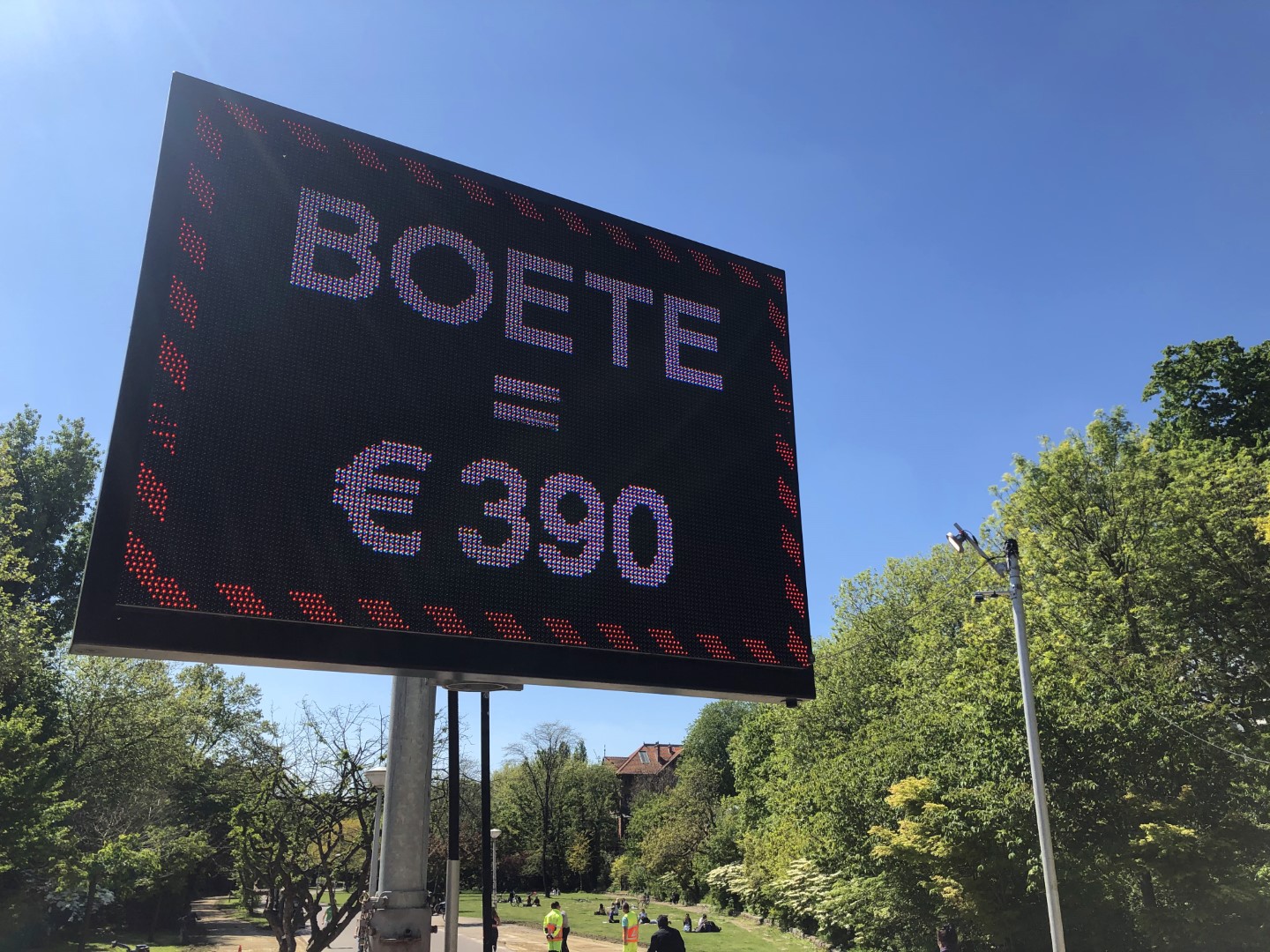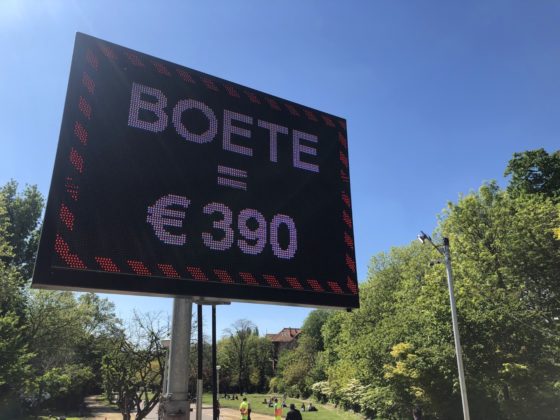 The Netherlands is heading for the top of the charts – but, in the words of last year's catchy Eurovision Song Contest winner, the country seems to be playing a losing game.
According to the European Centre for Disease Prevention and Control (ECDC), the Netherlands now has Europe's second highest rate of coronavirus infection, with an average of just over 322 new infections per 100,000 people in the past 14 days. Only the Czech Republic has a higher reported rate of spread.
On Friday afternoon, prime minister Mark Rutte's exasperation during a press conference, as he urged people to follow the country's rules, was enough for journalists to point it out. 'If you hear irritation, that's not my meaning: I want to convey urgency and I am worried,' he replied.
This reasonable tone has been a constant from the government. The Netherlands is a country where liberty is held dear, and there is often a gedoogde permitted exception to the rules – from the coffeeshops selling theoretically-illegal cannabis that is definitely illegally grown to the old lady who sees a queue as an invitation to nip in front.
'Guys, I don't think it's my job to take a view on people's behaviour: I look at the net effects,' said Rutte, who has consistently appealed to people's adult common sense. The question is whether enough people in the country are adult enough to show the level of responsibility that is the flip side to this freedom.
Fines
In March, the government's lockdown was tagged as an 'intelligent' one, with a relatively light touch to home confinement, business shut-downs and social distancing rules. The Netherlands doled out far fewer fines than its neighbours: by May, the Netherlands had handed out 8,800 compared with 27,000 in Belgium and 915,000 in France. A court in Arnhem has already torn up some of them, because parliamentarians now deem the €390 plus a criminal record too tough.
Unlike other countries, The Netherlands has also consistently been sceptical about the added benefits of wearing face masks. Following explicit criticism from America's top coronavirus advisor Anthony Fauci, the Dutch public health institute's head of infectious diseases Jaap van Dissel reaffirmed his standpoint a week ago: he believes facemasks have 'an extrordinarily small effect' compared with social distancing, quarantining in case of sickness, and testing.
Nonetheless, on September 28, the Dutch were 'advised' to wear the masks in shops and inside spaces, guidance which after political pressure was revised to 'urgent' several days later. Confused? You wouldn't be the only one.
Polder model
The Netherlands has a relatively modest number of coronavirus deaths (officially, 6482 tested and confirmed deaths up until October 6, although the real number was probably 10,067 by the end of June, according to the CBS).
The current death rate is lower than in Spain and France at 1.2 people per 100,000. But the number of Dutch infections gives a clue to how many people might not be following the latest rules to wear face masks in public indoors, limit guests at home to three, leave bars at 10pm and work from home wherever possible.
One journalist in Friday's press conference pointed out one possible explanation: the Dutch love to challenge an order and he said debates were part of the 'polder' model of building this country's network of sea defences. But now Rutte, as well as an IPO poll of 66% of Dutch people, seems to think we need a stricter approach.
'Of course, you can discuss the decisions of the cabinet, because we need to limit overall movements, and it is a great shame that it hits cafes and restaurants, theatres and churches hard but we have to do it together,' said Rutte in response. 'But stop debating our measures: follow what we need to do together and we can get [the virus] under control quickly and get back to a more normal situation.'
University of Amsterdam anthropologist and associate professor Danny de Vries was surprised that the first lockdown apparently worked and infection rates were well under control in May and June. But he told DutchNews.nl that the national character of the Dutch is to question rules. 'We have an attitude of being flexible with the rules, if it seems logical to our own perception,' he says. 'In the Netherlands, if you go to the beach and see you can't have a dog there, but there's no-one on the beach, you think: "Who cares?"'
Happiness
There are also broader problems with policing, he points out. There are national shortages, and the question in corona-hotspots like Amsterdam has been who should crack down people on breaking the rules. In any case, the Dutch justice system often treads softly with minor offences.
'The Dutch aren't very good at enforcing many rules either, and there's very little consequence to breaking them, compared with the US, where the penalties are just higher,' he says. 'Here, people think they will just get a warning.'
Totalitarianism doesn't fit Dutch culture, he points out: young people have a lot of freedom, which contributes to their much-discussed happiness, but may be part of the reason 20-30 year olds are the ones with the highest infection rates. 'We have something cultural about bending the rules, plus the approach of the government may have been too easy,' he adds.
Testing
There have been problems with testing capacity in the Netherlands, and an NOS survey late last month suggested the country tests less than other European countries – with Germany's massive capacity and huge fines held up as a shining example. There have also been problems in getting enough staff to do proper contact tracing, while a much-vaunted app only launched nationally on Saturday.
Another problem is political: Rutte's four-party coalition only holds 50% of power in the lower house and doesn't have a majority in the Senate. This is one reason why an emergency law giving the Dutch the powers to restrict freedoms, impose masks and fine people is only expected to pass on December 1 (months after countries such as the UK).
Of course, other countries are also seeing a huge second wave of coronavirus infection. Belgium is biting at The Netherlands' heels on the European table, France and Spain are seeing flares and the north of England looks headed back to full lockdown.
But criticism is growing in the Netherlands of the light-touch approach, and the head of the country's intensive care association, Diederik Gommers, has already called for a new lockdown. Some economists agree too.
'Mark Rutte doesn't think he should tell us what to do,' observes economist Mathijs Bouman. 'It worked in the first round and we had a great summer but the problem is it's not forceful enough in the second wave. People are fed up with being nice. You can only be a good citizen for so long: we need more strict rules.'
Rutte on Friday gave the country a maximum of 72 hours to see whether September's restrictions are reducing infections. Otherwise, his tone may indeed have to change, and the Dutch may have to start following orders and getting in line.
Thank you for donating to DutchNews.nl.
We could not provide the Dutch News service, and keep it free of charge, without the generous support of our readers. Your donations allow us to report on issues you tell us matter, and provide you with a summary of the most important Dutch news each day.
Make a donation