Dutch destinations: get away from it all in the Veluwe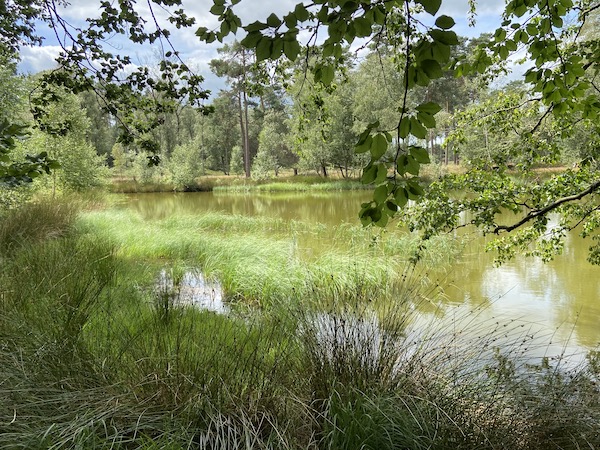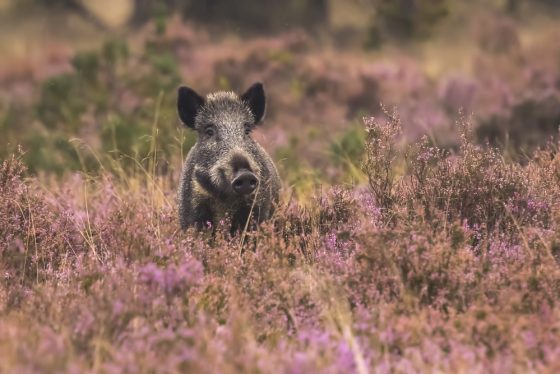 Many consider the Veluwe, an area of heathland between Arnhem and Apeldoorn to be a sanctuary. Its wilderness areas and small towns offer a welcome respite from the turbulence of the Randstad cities, especially during the off-season. Just watch out for the wolves and wild boars!
The Veluwe is about as rural and isolated as things get in the Netherlands. As an area it is best known for the Hoge Veluwe National Park, but the rest of the roughly 1,1000 square kilometre region is also a great place to get away from the hustle and bustle of the nation's larger cities.
The region may be lined with several small towns where, at least prior to the Covid-19 crisis, you could comfortably sit out a rainy day in a cafe or a museum, but the great outdoors are the main attraction. There are dozens of trails, for both walkers and bicycles, that will lead you through forests, past lakes, and across Europe's largest sand drifts.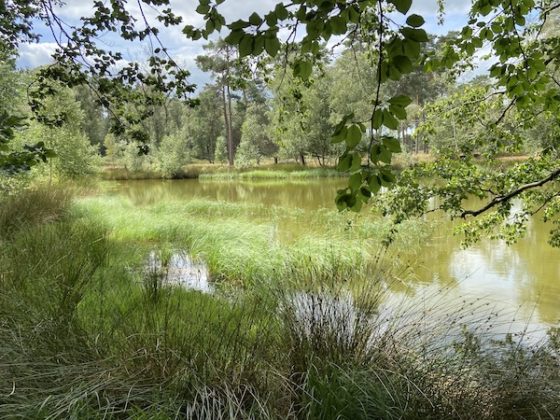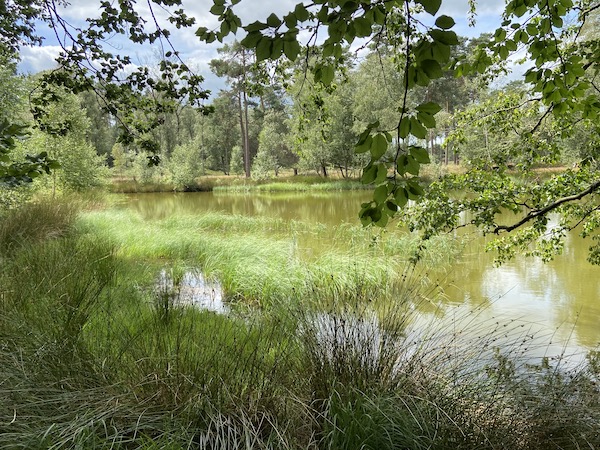 Unique informational markers along many of them, which can be lifted out of the ground, contain a variety of interesting factoids. You never know what you might get, especially since the Veluwe is a place with several dark historical footnotes. Yanking one up might yield something about the local red deer population's mating habits or a far more macabre tale involving the galgenbergen for these were hills that were once used as execution grounds.
At least one corner of the Veluwe was also used as a sanctuary by Jews and others during World War II. Recreations of a few of the underground huts where they hid from the Nazis are accessible to the public.
Top 5 Things to Do 
Go exploring
Day hikers, mountain bikers, and nature lovers flock to the region to roam its forests and gaze at a variety of wildlife. Woodpeckers and wild boars are common sights but, in recent years, even a few wolves have been spotted out there. Those looking to take a dip or try water sports like paddle boarding, which seems to be all the rage lately, will find hundreds of lakes, streams, beaches, and rivers.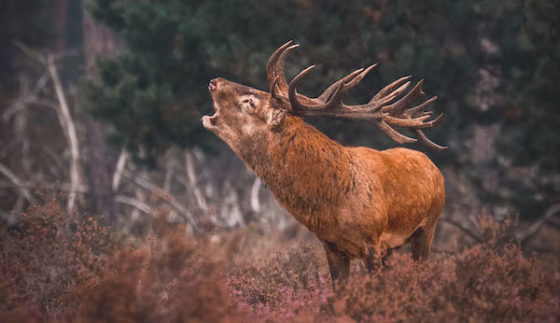 Rangers are available for safari tours through the Hoge Veluwe, but a trek down a klompenpaden (clog path) can be an even bigger adventure. Also keep an eye out for historical sites and other interesting sights along the Veluwe's trails. The aforementioned huts were part of Het Verscholen Dorp, a hidden village near Vierhouten that was tragically discovered by two SS officers in 1944.
Visit the Kröller-Müller Museum
No visit to the Veluwe would be complete without this museum. Located on the former estate of art lover Helene Kröller-Müller, it houses the second largest collection of Van Gogh paintings on the planet including iconic works by the artist like The Potato Eaters and Café Terrace at Night. There is also a 75 acre sculpture garden that includes the unforgettable Jardin d'émail.
Getting to the museum is part of the fun. Sure, you can drive there, but a bike trek through the park is much more of an experience. There are 1,800 'white bikes' available for visitors to use free of charge. You can grab one at the entrances to the park or the visitor's centre,
Slide along the sands of time
't Veluws Sand Sculpture Festival is a long-running and somewhat unusual annual tradition in Garderen that runs from the spring through to autumn. Each edition features a different theme and the one for 2020 is devoted to the 75th anniversary of the Netherlands' liberation during World War II.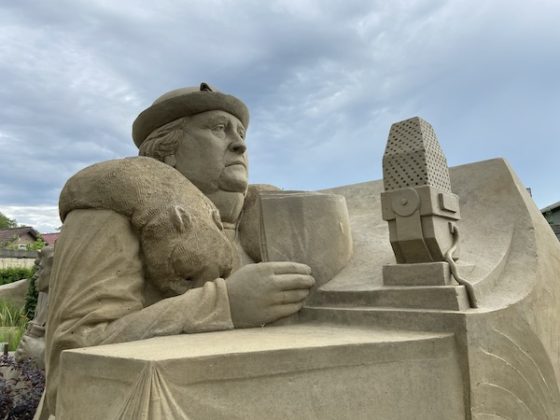 Visitors can stroll past elaborate depictions of D-Day and other dramatic scenes that were created by an international team of sand sculptors. Live actors occasionally appear in a few of them, especially in the tavern. There's also a sprawling gift-shop onsite in addition to a small monorail attraction and a garden filled with wooden chainsaw art.
Head to Elburg
Elburg is one of the towns that lies on the outskirts of the Veluwe. It was once part of the Hanseatic League, an alliance of hundreds of small towns and merchant guilds spread across Europe that rallied together to keep the peace back in medieval times and make a profit in the process. Elburg's fortified historic centre is lined by a canal and measures a mere 250 by 350 metres and a lot is packed into that small space.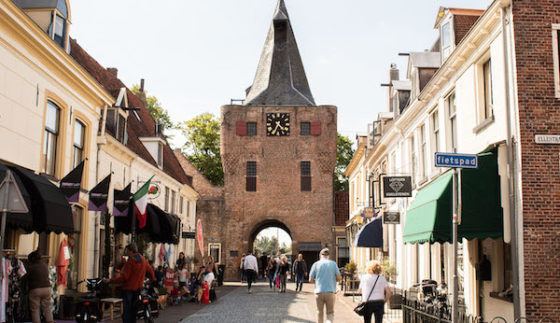 Grab some kibbeling and wander the streets while you check out the medieval architecture, which includes the Vischpoort, a defensive tower. The harbour is filled with wooden boats called Elburger Botters and a few are available for tours. The town is also home to several museums, among them Museum Elburg
Try a löyly
Sauna Drôme is still closed at the time of this writing, but it's widely considered the most authentic Finnish sauna in the Netherlands. The majestic surroundings recall the pine forests of Finland and there's a variety of saunas to enjoy. One is on a boat that will take you on a 15-minute trip across a lake and back. You can also give a löyly a go. It's an 'infusion ritual' that involves scented water, towels and fans getting waved around, and beauty creams made out of pine wood.
Where to eat  
Farms are a popular place to head for a variety of locally produced goods, especially if you're staying at a rental house instead of a hotel and would like to make your own meals. You'll find stands that sell honey, fresh produce, and eggs along many roadways. Several farms also have onsite shops. Aardbeientuin Bronsink, a strawberry farm in Oene, has one that sells everything from jams to wine.
You can try locally-sourced meats that include boar and venison at Restaurant de Echoput in the village of Hoog Soeren. They also work the Veluwe's herbs, berries, mushrooms, and more into the items on their menu. De Korenmolen is a great place to head for lunch. It's housed inside a former flour windmill in Vaassen, and it has an outdoor terrace. If you go, you may want to purchase one of their loose leaf teas from a selection of over 100 types or grab a bag of De Pelikaan on your way out. This award-winning local coffee brand is roasted in nearby Zutphen.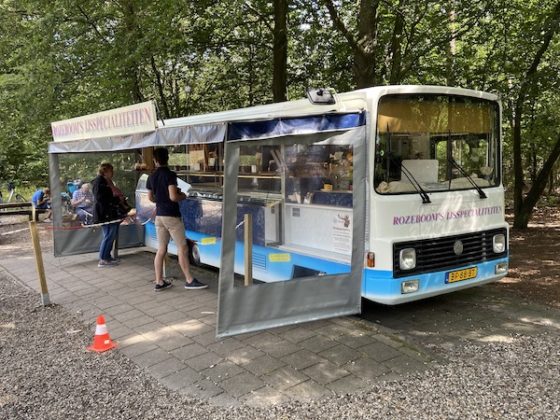 If you're looking for ice cream, aim for the Gortel Rozeboom ice cream truck. It's been serving hikers, cyclists, and others in the Veluwe since 1960. There's over 23 flavours and you'll find it at the corner of Oranjeweg and Vierhouterweg between May and the first week of September. They also have a year-round cafe in Vaassen. 
Where to stay
Small rental houses called 'chalets' are great if you prefer having your own private bathroom while you're enjoying the great outdoors. Naaturhuisje.nl is a great place to see what's available. Backpack country camping in the wilderness areas is verboden, but there are plenty of campsites around if you'd prefer to sleep under the stars.
Castle Engelenburg in Brummen is far more regal. Along with a 9-hole golf course, the largest selection of single malt whiskies in the Netherlands awaits you in the castle's English Lounge. An extensive list of other lodgings can be found at VisitVeluwe.com.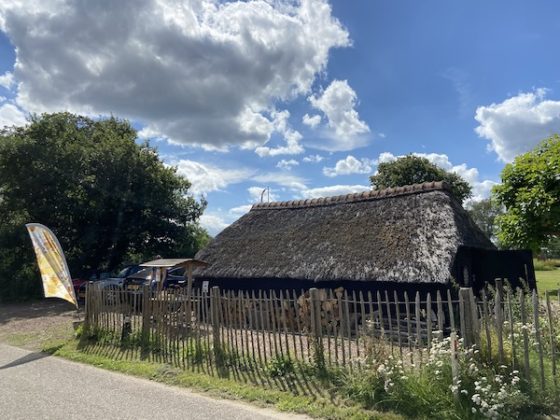 How to get there
While many a hardened soul has biked to their accommodations in the Veluwe, you can also reach it by car. The route to take largely depends on what corner of the region you're aiming for. It's a big place.
Anything else
Dogs are banned on many of the trails, so the Veluwe might not be the best place to take your dog.
Many corners of the Veluwe are in bloom during the late summer when the heather is in full bloom and things definitely get wild in September when rutting season begins for the deer herds in the national park.
Thank you for donating to DutchNews.nl.
We could not provide the Dutch News service, and keep it free of charge, without the generous support of our readers. Your donations allow us to report on issues you tell us matter, and provide you with a summary of the most important Dutch news each day.
Make a donation