Take the threat of radicalised pro-blackface Piets seriously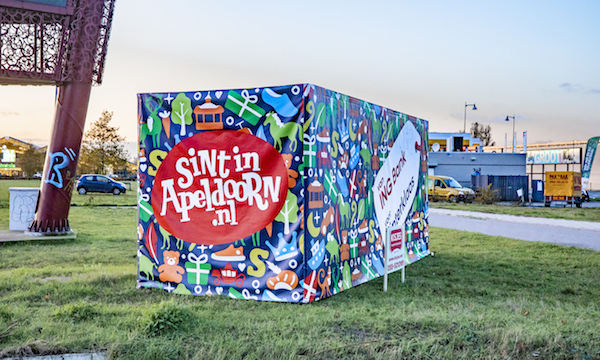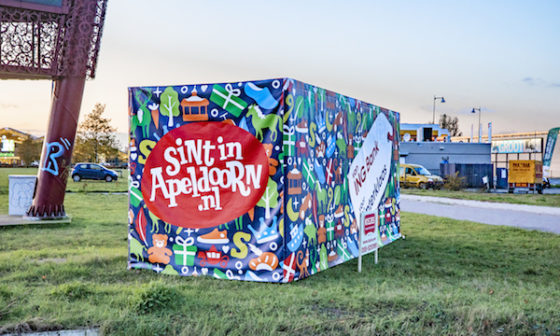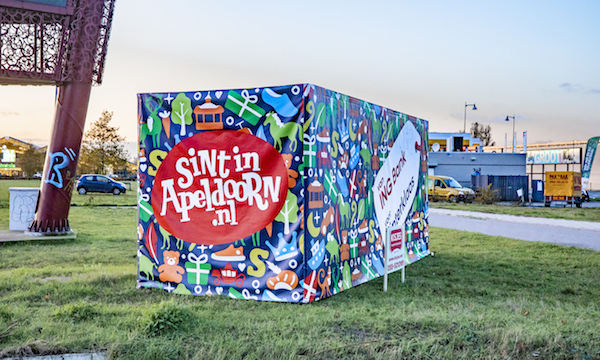 While opinions about how to modernise the Sinterklaas celebration remain as entrenched as ever, pro-blackface activists are becoming more radicalised, and the threat should be taken seriously at this weekend's parades, write Liesbeth Hulst and Kees van den Bos.
In 2017 a group of pro-Piet activitists prevented a demonstration from taking place during the Sinterklaas parade in Dokkum. In 2108 a number of parades were marred by hooligans intimidating demonstrators. In at least nine local councils, anti-blackface Pete demonstrations were stopped or banned. Last Friday's events in The Hague are yet another sign that things may be about to turn violent.
It is difficult to predict extreme behaviour although science has provided some tools, such as political scientist Ehud Sprinzak' radicalisation model to identify right-wing groups.
Using his approach, we can see that in the first phase of the radicalisation process, adherents to a movement will turn to the government for support. At that point they still recognise the legitimacy of the authorities.
An example of this is Jenny Douwes, unofficial ringleader of the group who stopped the Dokkum demonstration. Having witnessed cries of 'racist' and 'Sinterklaas doesn't exist' and a call to kill Sinterklaas at Dokkum on Facebook, she wondered what the government was doing to 'protect its own'.
Next phase
When, after failing to obtain the information from the authorities, she found out permission had been given for an anti-Blackface Pete demonstration, she sprang into action and organised her own demonstration, seeing that 'that Labour mayor' was not going to be of any help. This initiated the next phase of the radicalisation process.
This phase is characterised by the intimidation of the opponent, usually a minority group. Abandoned by the authorities, right-wing groups will try to achieve their objective themselves. Physical violence is usually not part of a strategy at this point.
The behaviour of groups of hooligans during the Sinterklaas parades in 2018 fit this phase of the model. Many of the anti-Blackface Pete demonstrations were banned because of threats on Facebook about right-wing counter demonstrations.
At other demonstrations there was public intimidation by hooligans and other pro-blackface Pete protesters while in some towns demonstrators were abused or pelted with eggs or cans.
In radicalisation, this protest phase is followed by a third phase in which right-wing groups become increasingly convinced that the government is on the side of the opponent. Right-wing groups see neither government nor opponent as legitimate and become the object of deliberate and planned violence.
Trend
The behaviour of the Jenny Douwes in 2017 still fell into the first phase of looking to the authorities. In 2018 the behaviour of the hooligans showed the step to the second phase of radicalisation had been made.
Based on this trend we predicted that the violent third phase could occur in 2019, that a number of angry opponents of the anti-Blackface Pete activists would resort to planned, violent actions, and that these opponents would not necessarily be members of known movements.
We also predicted that some of the anti-Zwarte Piet activists could become radicalised, particularly if their demonstrations were de-facto prevented from taking place. The odd anti-Blackface Pete extremists has even said repeatedly they hope Sinterklaas will be killed and his death 'witnessed by all children who will splattered by his brain and bone splinters'.
Last Friday's action was premeditated and organised, as proved by the fact that the pro-Piet activists took fireworks to a meeting which had been announced on social media.
Rely on the authorities
So what can the local authorities do? They can learn from the mayor, police and the public prosecution department in Zaanstad in 2018.
This national Sinterklaas parade went off without any problems. Anti-blackface Pete activists held their demonstration while on the other side of the river Zaan, pro-blackface Pete demonstrators had their say. Extremist groups were banned or isolated and kept an eye on by anti-hooligan police. The whole procedure was discussed with locals the night before.
These same parties must make sure this weekend's Sinterklaas parades will be a wonderful celebration for children as well. They must include a number of sooty-faced Petes, allow peaceful demonstrations from both sides of the argument along the route that can be seen and heard. They must make sure that people know they can rely on the authorities and that demonstrations at Sinterklaas parades will be safe and non-violent.
The fact that we are explaining the behaviour of the opponents of the anti-blackface movement doesn't mean we condone it, far from it. But an analysis like this is necessary because the threat of violence is real.
More information about the line of reasoning here presented can be found in the book 'Why People Radicalize' published by Oxford University Press.
Liesbeth Hulst is a researcher at the School of Law at Utrecht University.
Kees van den Bos is professor of social psychology and empirical legal science at Utrecht University.
This column was published first in the Volkskrant.
Thank you for donating to DutchNews.nl.
We could not provide the Dutch News service, and keep it free of charge, without the generous support of our readers. Your donations allow us to report on issues you tell us matter, and provide you with a summary of the most important Dutch news each day.
Make a donation