Wynia's week: Amsterdam, the loony left laboratory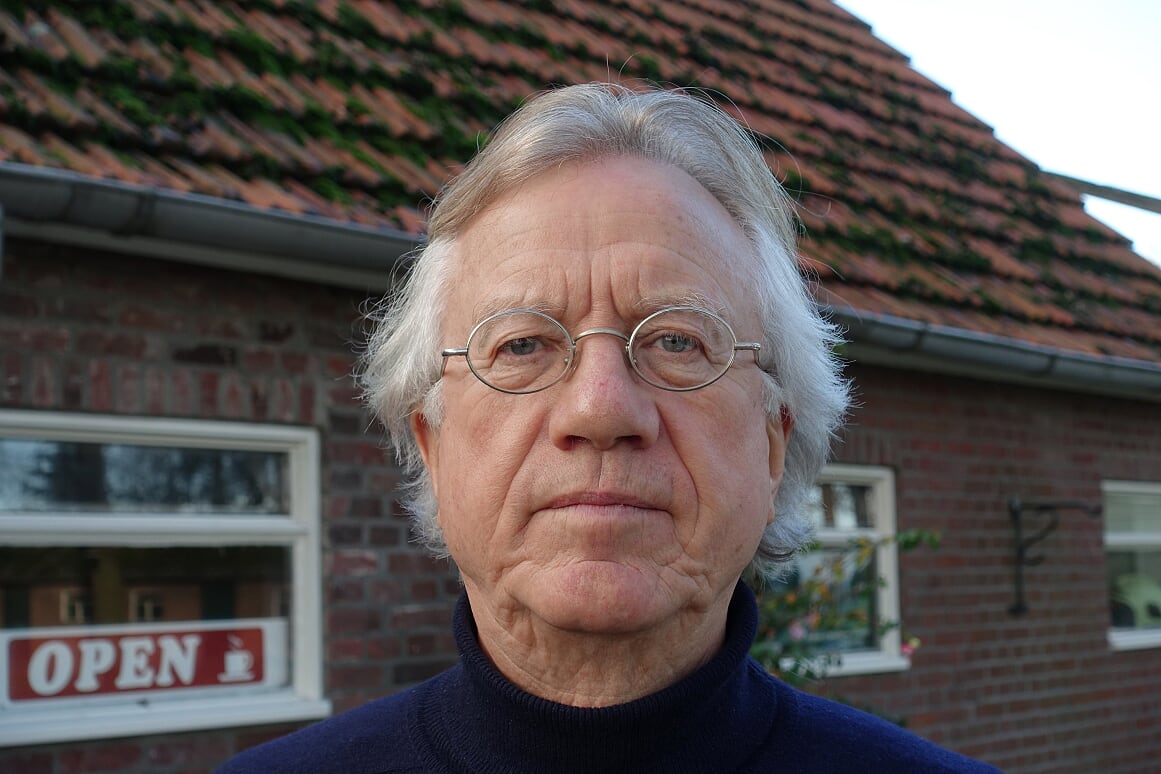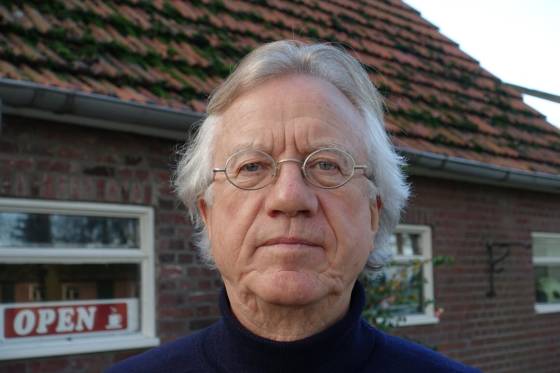 A recent report describes Amsterdam as the drugs capital of Europe where mafiosi rule the roost. At a time when drug lords are infiltrating the economy and society, the city is being led by politicians who see the capital as a laboratory where they can cook up their utopian fantasies, writes Syp Wynia.
The only upside of Pieter Top and Jan Tromp's report about European drugs capital Amsterdam is that it was commissioned by mayor Femke Halsema (GroenLinks). Halsema is clearly not willing to close her eyes to the problem, unlike many local politicians before her.
There is one comment about the city's lax drugs policy that lingers. It came from 'a top civil servant with decades of experience', who said 'It goes back to the 1990s. Enforcement is considered right-wing and that is why it has been neglected. But enforcement protects the vulnerable.'
Parking
Amsterdam has a funny way of protecting the 'vulnerable'. Parking charges are such that, at €7.50 an hour in the city centre, the rich have plenty of spaces because the vulnerable can't afford to park there. The left's  bias against cars and its need for sustainability is hitting the poor considerably harder than the rich.
Many of Amsterdam's hundreds of bridges are poorly maintained, not because maintaining bridges is considered 'right-wing' but because it is 'not sexy', which is now the term of choice. By contrast, the waste processing company AEB, which was going incinerate the city's waste as well as provide green electricity and sustainable heat for tens of thousands of homes, was considered very sexy indeed.
Ten years on most of AEB's incinerators are standing idle, waste has to be transported elsewhere or, in the case of sewage sludge, ends up in the Noordzeekanaal. Diesel aggregates have taken over the job of producing heat for homes. The city wants to sell the loss-making AEB but will have to pay to do it. An Amsterdam-owned public utility company such as AEB is bound to fail, burdened as it is by left-wing, sustainable and otherwise vulnerable ideals.
Experiments
Amsterdam has long been dominated by politicians eager to experiment. It has more subsidised 'social' housing than any other city, anywhere in the world. But the local council made up of GroenLinks, D66,  PvdA and SP want an even bigger public hold on housing.
Rental homes for people who don't qualify for social housing must also conform to its norms, it says. But demands regarding rent and 'sustainability' are such that potential builders (investors, pension funds) are throwing in the towel before they begin. The result is that the middle class can't live in Amsterdam.
For the underclass Amsterdam is easy. Those in possession of an urgentieverklaring can live in Amsterdam for little money and, on the whole, are left in peace. At a time when Amsterdam entrepreneurs are even more desperate for staff than anywhere else in the country, Amsterdam has a steady 40,000 people on welfare, around a tenth of the national total. Only when the government threatened sanctions did the council take notice.
Gesture politics
This left-wing council, 'the loony left',  as former VVD alderman Eric van der Burg said – has a whole series of debacles to grapple with but prefers to spend its time on gesture politics instead. Amsterdam wants to be climate champion of the Netherlands which, spurred on by national government, wants to be climate champion of the world.
PvdA alderman Sharon Dijksma has pledged that only electric cars will be allowed in the city by 2030 and by 2040 all homes will be gas free. The reason is to show 'solidarity with Groningen' , the council says, conveniently ignoring the fact that clean gas can be bought anywhere in the world relatively cheaply. The plan is an illusion. Friend and foe know that old Amsterdam can't do without gas. The first 'gas bans' have already foundered in court.
As GroenLinks is Amsterdam's biggest party, it has increased its influence on a provincial level as well and the provincial authorities have now given the go ahead to the construction of wind turbines.
But the VVD in Noord Holland is as big as GroenLinks and that has meant that the turbines will be built in the green areas and polders north of Amsterdam and not in the sparsely populated north of the province. The Amsterdammers in Noord and Bijlmermeer, where the turbines will be located, have not been exactly thrilled at the news.
Illegal immigrants
It's not the only paradox of its kind, in loony left Amsterdam. GroenLinks alderman Rutger Groot Wassink is proud he bagged €11.5m a year to provide accommodation for 500 illegal immigrants, but when he spread the news of the 'hotel for illegals' among the locals he was met with a wall of resistance.
Not all Amsterdammers are happy about the loony left council while others may support accommodation for illegal immigrants, as long as it's not next door to them.
Not that it makes any difference to the left-wing council's gesture politics. At the end of June the council decided it should apologise for slavery (particularly in Suriname).
The apology, scheduled for next year, is part of BIJ1's Sylvana Simons'  successful one-woman political show. Sylvana just scraped in with one seat after efforts to become an MP came to nothing.
But when Sylvana Simons proposes to change street names in the city, or wants to send Amsterdam civil servants on a 'white' humility course she has the full support of the coalition parties as well as the ChristenUnie, Partij voor de Dieren and Denk. Sylvana sets the tone in Amsterdam, all because of one measly little seat.
Elephant poo for climate
Amsterdam climate policy has its own 'climate accord'. It includes the use of elephant poo from Artis zoo to generate sustainable energy. That about sums up the worldwide ambitions of this local council.
In August SP alderman Laurent Ivens came up with a 'food strategy' and a 'protein transition' which have to become part of a plan to change 'our food system' by 'reducing CO2 emissions'. Ivens is thinking of 'growing food locally, on balconies or gezellig with neighbours on a communal plot.'
It's as if Roel van Duijn's Kabouter movement went underground for a bit only to come back andjoin forces with Sylvana Simons. Meanwhile, the AEB incinerators are at a standstill and it looks as if the construction of the Zuidasdok (€2bn) will be either much more expensive or not happen at all. The main obstacle: the very expensive tunneling of part of the A10 to put a petting zoo or a little park on top.
Tourists
The stream of tourists to the Amsterdam coffeeshops – which have done so much to cement the city'reputation as a drug haven – shows no sign of abating.  At the same time the council has been protesting against cruise ships docking at the harbour near the centre of Amsterdam, with then alderman Kajsa Ollongren at the forefront of a ban. Amsterdam does not want the wealthier cruise ship tourist but opts instead for the sleazy tourism which has made the city a tourist magnet.
Amsterdam is such a strong brand throughout the world that it can withstand incapable politicians who think the city is a laboratory for their mad experiments. But it is a shame that the political leaders of the country's capital are chasing utopian illusions while the all-powerful drugs mafia can act with impunity and the middle class is squeezed out.
This column was first published in Wynia's Week. Syp Wynia is a journalist and columnist who writes primarily on politics and economics, as well as Europe, migration and the government's finances.
Thank you for donating to DutchNews.nl.
We could not provide the Dutch News service, and keep it free of charge, without the generous support of our readers. Your donations allow us to report on issues you tell us matter, and provide you with a summary of the most important Dutch news each day.
Make a donation