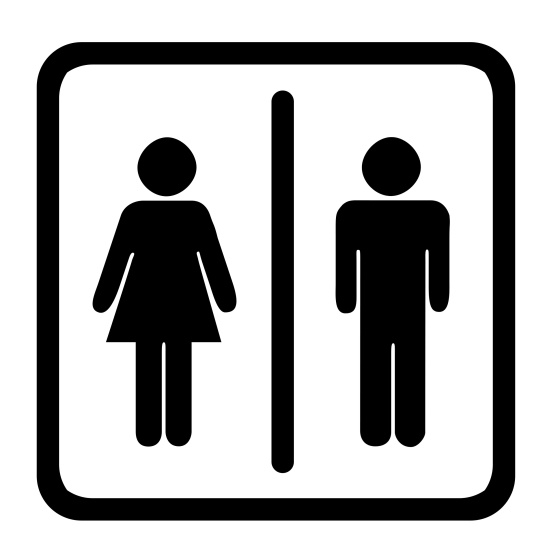 There is a desperate shortage of toilet provision in Amsterdam, according to a new report.
Despite acknowledging the problem for the last 100 years, Amsterdam has not sufficiently increased facilities – especially for women and people with disabilities, according  the 'open toilets access' report published this week.
Two years ago, Amsterdam council said it wanted to provide public facilities every 500m in the centre and busy pedestrian areas. However it currently only has 112 open WCs, 56 of which are accessible to women and 50 of which have disabled access.
'The ease of locating the toilets is poor,' the report says. 'At night, nightlife areas – with the exception of around Centraal station, Leidseplein, Europaplein and Arenaboulevard – are all more than 500m from a toilet with wheelchair access.'
In addition, only 34 of the accessible toilets are free, and the others cost between 20 cents and €1 per visit.
Protests
The issue hit the mainstream news in 2017, when Geerte Piening tried to appeal a €140 fine for 'wild' peeing, on the basis that there are not enough public facilities for ladies. She lost her case, but toilet activists tried to organise protests demonstrating the inadequacy of male urinals for female use.
During the corona lockdown, a group called the 'toilet alliance' has lobbied for more facilities to reopen across the country, while forest managers have complained about an increase in public littering.
Ivo Thonon, a spokesman for the alliance, told DutchNews.nl that the new report confirmed that the city should look at the broader economic impact of more toilet provision, which would allow people to go out for longer.
'Amsterdam, like many Dutch cities, is lagging far behind other international cities in toilet policies,' he said. 'The municipality should not only focus on costs, but also look at societal benefits.
'We think municipalities like Amsterdam can be more creative in opening up toilets in semi-public buildings, which have the added benefit that they probably don't close during [any future] pandemic.'