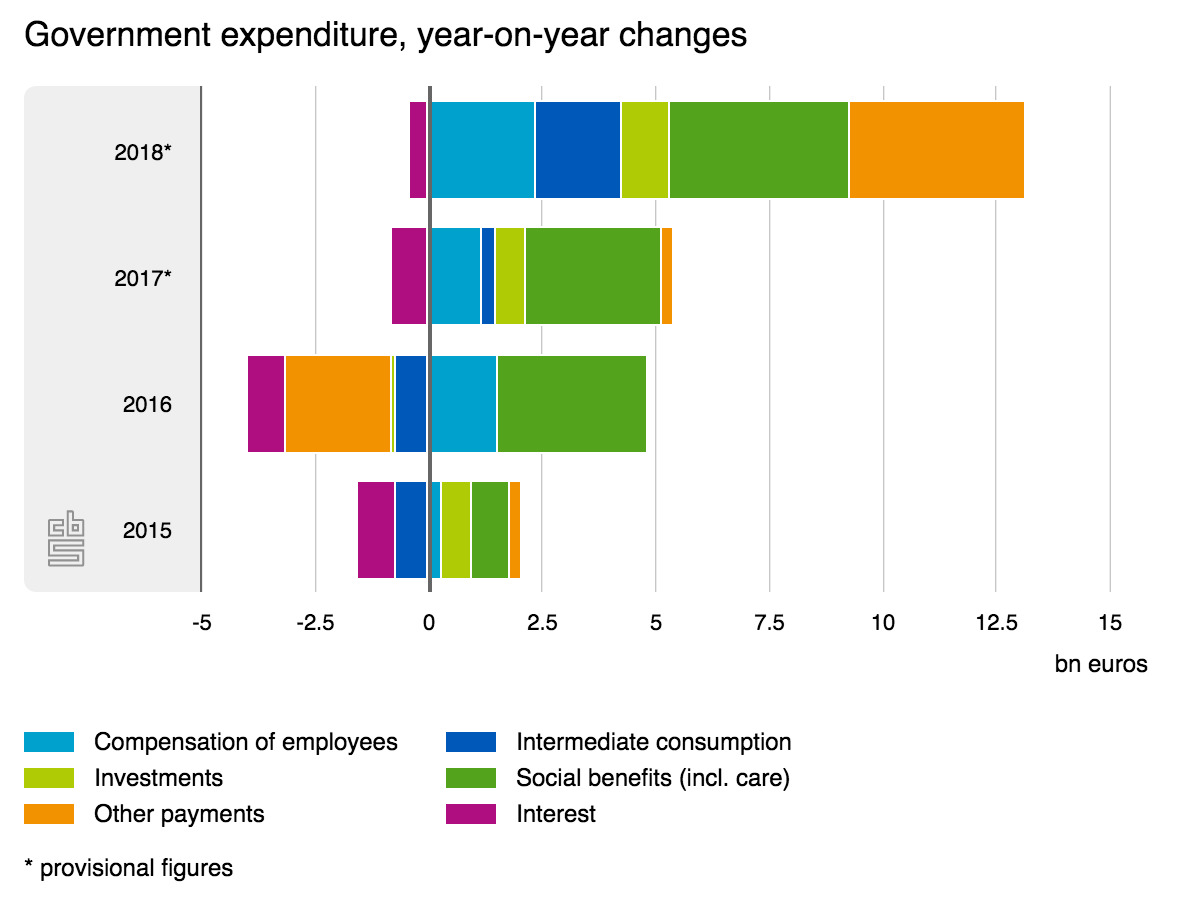 The Dutch budget surplus reached €11bn in 2018, equivalent to 1.5% percent of gross domestic product (GDP), the national statistics office CBS said on Tuesday in a round up of new government finance figures.
This is almost double the estimate presented by the finance ministry last September, when the government unveiled its spending plans for 2019 and beyond.
As in previous years, government debt continued to decline and stood at 52.4% of GDP by the end of 2018. The EU standards are a maximum deficit to GDP ratio of 3% percent and a maximum debt ratio of 60%.
Public revenue rose by 4.7% €337bn, mainly due to higher taxes and premiums, taking the tax and social security burden to 38.4% of GDP, a 23-year high.
Public spending rose 4.1%, boosted by the cost of labour and care but expenditure on welfare and unemployment benefits fell.