As autumn nears, here are 12 great things to do in September
Summer may be almost gone but there is still plenty of outdoor fun for diehards, or those who simply don't believe in autumn. Here's a list of some of the highlights.
Get the street art message
The STRAAT Museum of street art and graffiti in Amsterdam is presenting a retrospective of works by American street artist and activist Shepard Fairey. Some 130 works are on show at the museum and Fairey has created two new murals on-site at the NDSM complex.
Fairey shot to fame with his portrait of Barack Obama and has since used his art to focus attention on social issues. In Printed Matters: Raise the Level, Fairey is emphasising the need to step up efforts to save the planet. Until October 1. Website
Find love with Rembrandt
Whether he was a moody so-and-so or a charming lady's man, or both, we just don't know but that hasn't stopped the folks at the Rembrandthuis from putting together Rembrandt & Love.
There are some 50 etchings on show, each connected with love in some way, from love between parents and children to stolen kisses at lovers' meetings. It is partly Rembrandt in love, with etchings of his wife Saskia who died shortly before her 30th birthday from TB. Until October 15. Website
Open up with Vincent
You have just three days to catch Van Gogh in Auvers, where the artist painted 70 works in almost as many days.  The panoramic landscapes in the exhibition also figure in the first of the museum's mindful art viewing sessions on September 1.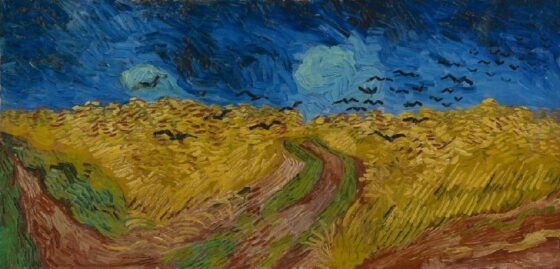 The sessions form part of the Open Up with Vincent programme, which explores the healing power of art through yoga and meditation. Van Gogh in Auvers is on until September 3. Website
Pick a monument
It's Open Monumentendag again, with 500 monuments across the country opening their doors to the public, including the government complex Binnenhof in The Hague which is currently being renovated, and lovely ornamental garden Gooilust, which is home to over 900 exotic shrubs and trees.
Windmills, historical buildings, castles are all on the list as well as industrial heritage sites such as the DRU complex which started life in 1850. There are plenty of activities too. September 9 and 10. Website
Pull up a chair at the Addams dinner table
The Addams family is dysfunctional and would like to stay that way, but its creepy routines risk being overturned by Wednesday's budding romance with Lucas who comes from a "normal" family. Or does he? All is revealed when the two families sit down for a meal together in The Addams Family Musical presented by the Cauldron in Diemen. September 15-17 and September 34 and 24. Website
Get your skates on for Baas
It's not too late to visit the Voorlinden Museum near Wassenaar to see Maarten Baas, whose Real Time clocks and other installations will be marking the time until the end of a successful exhibition later this month. Read all about it in Dutch News, it'll only take a minute. It's about time is on until September 24. Website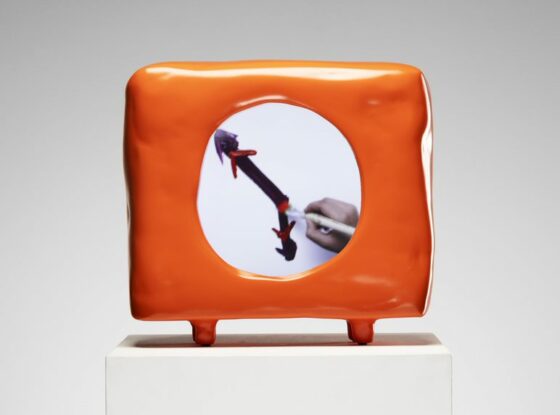 Enjoy the end of summer at the park
Summer may be over but there is still plenty of outdoor fun to be had, for instance at the Vondelpark open air theatre in Amsterdam, where children can learn to tie their shoelaces to music with the National Opera & Ballet, the Amsterdam Klezmer band makes forays into jazz, and the Summer Breeze Latin festival will make us believe it's still summer. September 2 -10. Website
Sing along with Shakespeare
The STET English theatre present more open air action with theatre group Illyria which will be performing a rollicking version of Shakespear's Twelfth Night. You are promised over 2 hours of "singing, sword fights and silliness" as the tale of romance and mistaken identities unfolds. September 7, 8 and 9.  Website
Choose from the menu of death
Funeral museum Tot Zover (that's it) at the Nieuwe Ooster cemetery in Amsterdam, always in for a jolly look at death, presents Een lekkere dood (a tasty death) all about what we eat at funerals and what it means to us.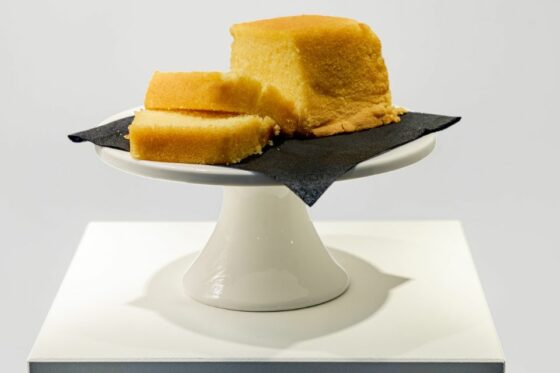 Many have scoffed at the Dutch cake and coffee (extra) post-funeral get-together but this exhibition is returning it to its rightful place among comfort foods. Slurping on an oyster is slightly more embarrassing than spilling cake crumbs all over yourself, after all. The curators have put together a fascinating array of modern art, historical objects and documentaries dealing with the subject of food, drink and death.  ✝ February 11. Website
Come to Caprera
The Caprera open air festival in Bloemendaal is 75 this year and is is still very much going. Although room will have to be made for ponchos in picnic baskets, there's a night of Rossini classics by the Nederlands Kamerorkest and Ernst Jansz singing Dylan,  to pick just two from a packed programme. September 1 – 29. Website
Join the search for humanity
The Kunsthal in Rotterdam has scored a coup with a retrospective of Chinese artist and activist Ai Wei Wei. In search of humanity covers over 40 years of this versatile man's career as he challenges repression with art that manages to be both highly critical and beautiful.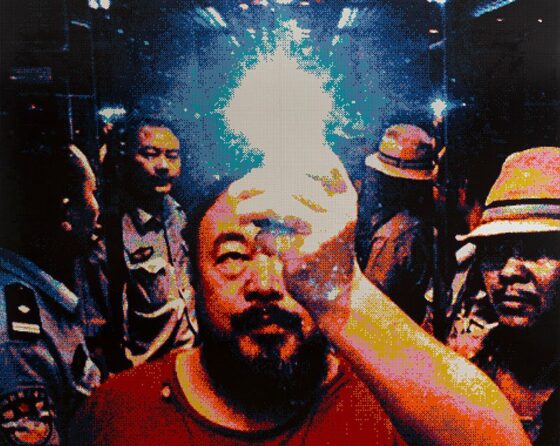 Some 120 works have been selected fot this show, among them Forever Bicycles (2003), a Gordian knot made up of the Chinese ubiquitous mode of transport and Sunflower Seeds (2010), a massive number of handpainted porcelain sunflower seeds, "Made in China". From September 30. Website
Meet the Brueghels
After the success of the Jeroen Bosch exhibition in 2016 the Noordbrabants Museum in Den Bosch is now packing a punch with Family Reunion, the family being five generations of  Brueghels. Some 80 paintings by the different Brueghels will be on show, that is if a tiff with one of the art historians employed by the museum can be resolved amicably.
We hope so, because it's a complete feast of bucolic gatherings, delicate flower paintings and stupendous use of colour. The Brueghel women also get a look in, with the formidable Mayken Verhulst,who also painted and looked after her grandchildren Pieter Brueghel de Jonge and de Oude. From September 30. Website
Thank you for donating to DutchNews.nl.
We could not provide the Dutch News service, and keep it free of charge, without the generous support of our readers. Your donations allow us to report on issues you tell us matter, and provide you with a summary of the most important Dutch news each day.
Make a donation