Amsterdam wages war on rule-breaking holiday rentals
Senay Boztas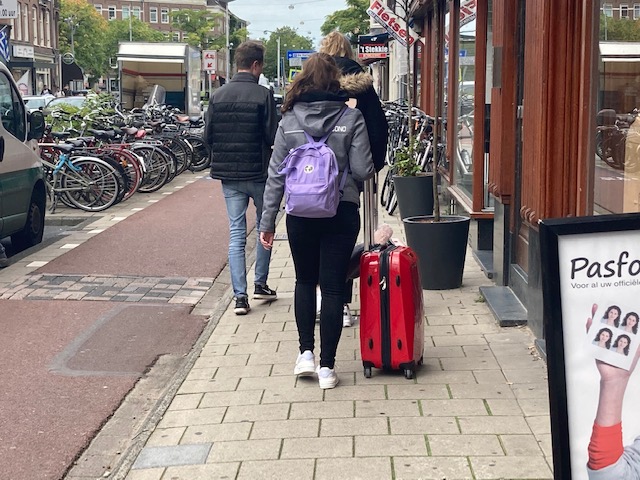 More fines for illegal holiday rental could be overturned for what judges ruled was inadequate communication about rule changes, Amsterdam council has revealed.
Earlier this year, two Amsterdammers successfully overturned fines of €3,000 for failing to report Airbnb-type rentals in 2020. The penalties were reduced to nil and the public purse was also ordered to pay legal and court costs of €4,904.
But the city executive has revealed that it is planning to appeal against the verdicts – which critics call a 'slap on the wrist' for careless policy implementation.
In a court case in February, Sandra Verbaas told a court she charged €75 a night, always respected annual night limits but failed to report a single stay in 2020, after the rules had changed. She said she was put in financial difficulties because of a fine – initially €6,000 and reduced to €3,000 for 'leniency'.
In her case and another – both with valid holiday rental permits – two judges said there was "not clear" communication from Amsterdam about a new requirement to report each stay, the consequences of not doing so were not outlined in their permits, and there was "no evidence of any communication from the [city] to the holiday renters in the period in question."
Judges pointed out that since Weesp joined Amsterdam on January 1 this year, its residents have been given six months – rather than one – before holiday rentals rules will be enforced.
The Dutch capital has aimed to restore "balance" since the peak tourism year of 2019, with measures including earlier closing times in the red light district, a new ban on smoking cannabis in public, and crackdown on "illegal hotel" and alcohol sales.
These latest court cases have implications for a larger group of people issued fines for breaking rules on holiday rentals, which have already been criticised by the Amsterdam ombudsman as unfair, particularly for first offences.
Zita Pels, head of public housing, suggested to a city meeting this week now other people could challenge their fines. "In principle, we do not appeal unless it could seriously damage our policy if we do not, because this will then affect many Amsterdammers instead of one," she said.
"It is true that the court has stated that we did not communicate sufficiently and so no fine should have been imposed. But we do not agree, because [it was] in local papers, and we even sought national publicity to make this known as we do with all new policy. If we were to let this lie, then perhaps over a very long period, suddenly fines would no longer be valid."
However Rogier Havelaar, who represents the CDA, suggested the city was attacking its own residents. "How many more slaps on the wrist does Amsterdam municipality want, after the Council of State, the ombudsman, the CDA and now the courts make it clear that the policy simply isn't working?" he said.
"To this day, information is not even available in English. So, following the rationale of the head of housing, in that case you should cancel the fines of people who don't speak Dutch."
Suleyman Aslami, a D66 councillor, warned that the municipality needed to restore faith in its operations. "From a government, you may expect service and openness and for too long we have distrusted residents or even regarded them as opponents," he said. "These were the wise words of the mayor the day before yesterday…We as the city council have a task to win back the trust of Amsterdammers."
Pels has revealed the city is prepared to spend €3,750 on court costs to fight each €3,000 fine. "We only go to appeal if something affects our policy that also affects a lot of Amsterdammers," she said. "We can be sure that tourist rentals do this, that liveability is under a huge amount of pressure, but that in our housing crisis, we would be better to use these places in our city to offer someone a home."
Thank you for donating to DutchNews.nl.
We could not provide the Dutch News service, and keep it free of charge, without the generous support of our readers. Your donations allow us to report on issues you tell us matter, and provide you with a summary of the most important Dutch news each day.
Make a donation