'Hysterical': Amsterdammers slam holiday rental fines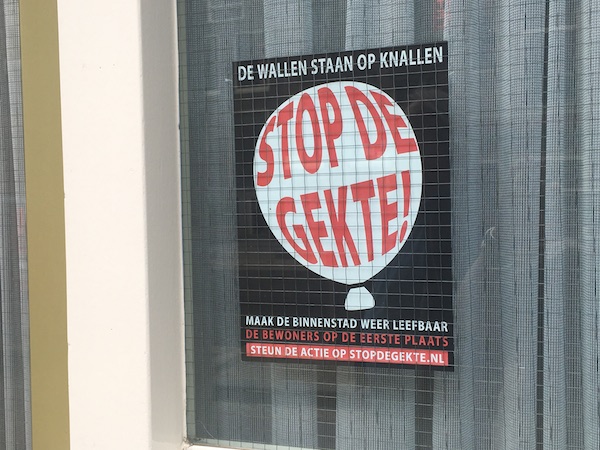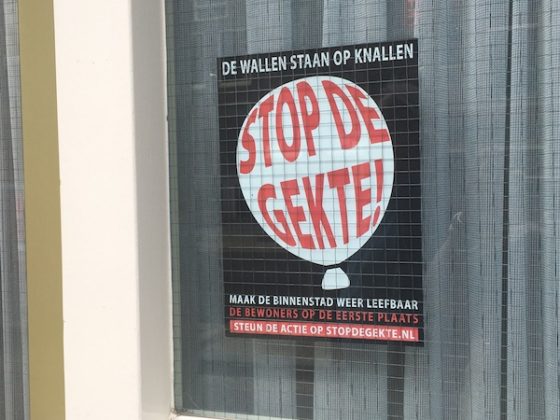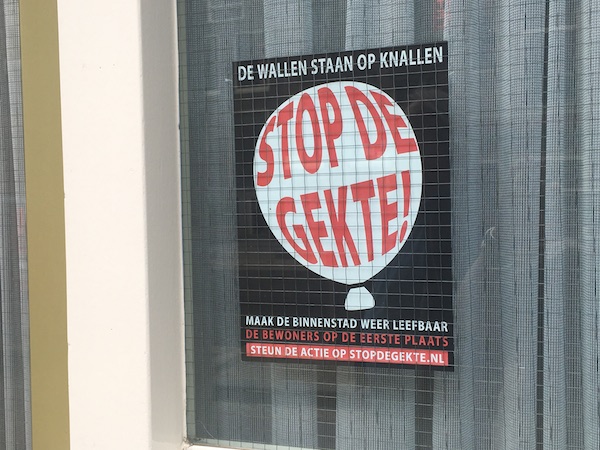 A tough approach to illegal hotels in Amsterdam is unfairly punishing people who make simple mistakes, according to local politicians and a lobby group for B&Bs.
Last year, Amsterdam council gave 72 people a fine for holiday rental in breach of the strict rules introduced after universal concerns in the council about over-tourism.
Now, however around 30 people have asked for assistance from the Amsterdam ombudsman because they believe they have been unfairly victimised, with fines from €8,700 for what they say are errors or misunderstandings.
Amsterdam Gastvrij, a lobby group for B&Bs, has called urgently for a more human touch to enforcement, saying that normal Amsterdammers – who did not break the 30-day holiday hire limit – have suffered significant hardship.
The Amsterdam ombudsman Munish Ramlal, members of D66 and the local CDA have also raised concerns, with some suggesting that the Dutch capital should follow policy in Utrecht to give a 'warning fine' for a first offence.
'Gesture politics'
CDA councillor Rogier Havelaar said that the situation was 'appalling'. 'The previous coalition of GroenLinks, the PvdA, D66 and the SP has introduced [rules] far too sloppily and there is a lot of gesture politics involved,' he told Dutch News. 'There was a lot of bulldozer language about tackling illegal renters.
'But in the background, the rules have frequently changed, sometimes because the coalition wanted new things but often because of court rulings saying that the policies introduced were unsound. A lot of people have trouble keeping up.'
'There was exactly the same discussion in Utrecht council, where GroenLinks and D66 said that if they see someone has made a mistake, an administrative error or causing local nuisance, the first time there will be a warning fine: the second time, you get the high fine.'
Law suit
He said the CDA has previously proposed a warning fine of €500 or €750 in Amsterdam too. 'This would ensure that people who are acting in good faith but make a mistake get a shock, but pay, and then do things right – and it avoids a lot of legal action because people who get a fine of €8,000 or €11,000 call a lawyer,' he said. 'These legal cases also cost the Amsterdammer a lot of money.'
He cited one example of a young man, engaged to his girlfriend, who claims he made an administrative error in not telling the city in advance about a stay, and received an €8,700 fine. He emptied his wedding fund and went to live with his parents-in-law for 29 days, renting out the apartment again in order to pay for the fine and the wedding.
'This isn't a corporate – it's the government, and I would rather see the government in discussion with people to solve problems than making everything into a law suit,' added Havelaar.
'Hysterical'
Amsterdam Gastvrij gives other examples of a single mother renting out her apartment in order to pay for a holiday with her son, and a yoga teacher whose income was hard-hit during the pandemic – both of whom made mistakes and were fined, but neither of whom rented out for more than 30 days.
Charles Scheublin, a former B&B owner, told Dutch News that he was forced to sell his old apartment near the Vondelpark after the city said – although he had a valid and extended B&B license – his attic could no longer be considered part of the house. It also claimed his tenant was not resident and running the B&B. Although Scheublin has paid a €20,500 fine under protest, he has started a court case against the total €41,000 penalty.
'They first make a fine and then start looking for arguments,' he said. 'It is a kind of hysterical idea that they are against bed and breakfasts and make it impossible to run one. Of course there have been people who bought whole houses and rented them to tourists while nobody was living there, and of course there are sometimes too many tourists disturbing the local people. But that doesn't mean somebody who honestly earns an income by renting one or two rooms within the rules of the law should have their living made impossible.'
Rogue landlords
The Amsterdam ombudsman told Dutch News that the council should be wary of tarring all citizens with the same brush. 'With Airbnb, some people have made a mistake with an application for Airbnb rental, just individuals, students or young workers, who have made an administrative fault – but then get a fine of €11,000,' he said.
'The council thought they were all rogue landlords, but that's just an image. Perhaps it applied to some of them, not for others. You can't just give a fine of €11,000 and when they knock on your door and say that something is wrong, the council says: "Sorry, this is policy – go figure it out for yourself!"'
Maarten Bruinsma, chairman of Amsterdam Gastvrij, said that it is strange that mayor Femke Halsema supports a right to make mistakes in good faith, but that this idea is apparently not applied in practice. 'Every week, somebody with a fine like that calls me,' he said. 'It has become very clear that these fines intended for illegal investors – huisjesmelkers – are now almost exclusively being given to people who just forget to report a stay, for example.
'It would, of course, have made much more sense if the city had made an agreement with Airbnb with a registration system from the start because now there is a discussion not necessarily based in fact.'
'Know the rules'
CIty housing chief Jakob Wedemeijer said in a statement that the fines reflect the extent of the problem with illegal holiday rental.
'We have high fines because illegal rentals earn people a huge amount of money,' he said. 'Until a few years ago, major corporations rented whole buildings illegally to tourists continuously, which meant that homes were no longer available for people seeking a house, and there was a lot of neighbourhood nuisance. Partly due to the high fines, this is now under control.
'Now we are seeing that it's mostly about individuals breaking the rules, which is why the fines have been lowered for a number of breaches, and via an official objection, a fine can be moderated if there are exceptional circumstances. But action is still necessary, because there are still people who try to get around the rules by renting without permission or, by not reporting rentals, also not sticking to the maximum numbers of nights…
'If you choose to rent out your home, you also need to ensure you know the rules and follow them.'
Thank you for donating to DutchNews.nl.
We could not provide the Dutch News service, and keep it free of charge, without the generous support of our readers. Your donations allow us to report on issues you tell us matter, and provide you with a summary of the most important Dutch news each day.
Make a donation