Council controls: Rekenkamers check if policy adds up
Senay Boztas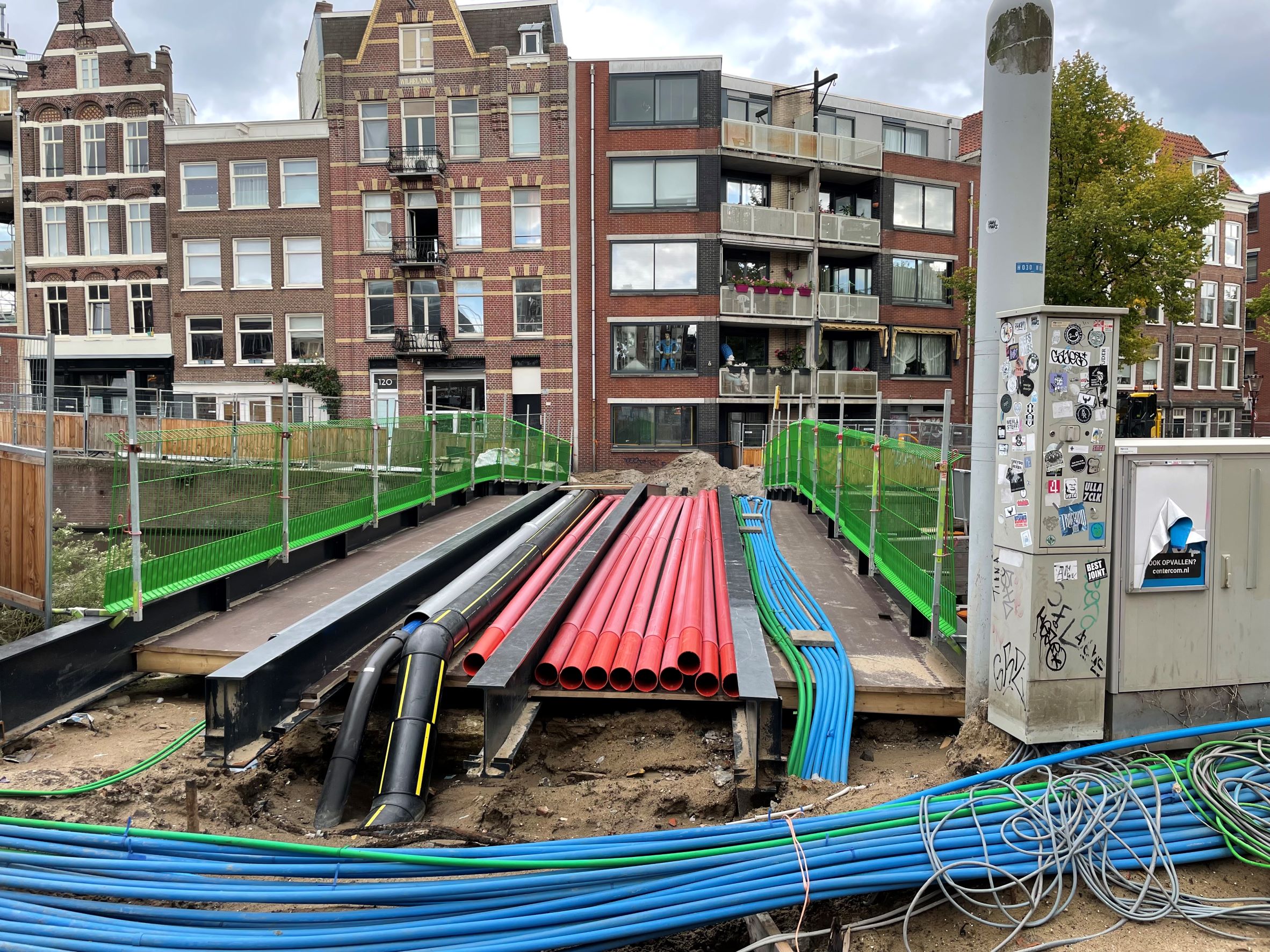 Think national and local governments can get away with doing what they like with your money? Think again. Senay Boztas finds out about the institutions that check if they are keeping their promises, without over-spending.
Unique in the world, the Dutch don't just trust our governments to do the sums and stick to their promises. The Netherlands has an unusually large number of independent institutions intended to keep an eye on politicians and the executive. While local and national ombudsmen take up the cause of individual citizens confounded by red tape or maladministration, there are also rekenkamers, or audit offices, to scrutinise how well local and national governments do what they said they would do.
The two largest local rekenkamers are in Amsterdam and Rotterdam, and both have seen the recent appointment of a new director with a determination to communicate better about their work.
Accounting room
There's a basic task in name recognition, admits Annelies Daalder, director of Rekenkamer Amsterdam – which means 'counting room' or, rather like the old English synonym, a place of reckoning for local government actions.
'The confusing thing about the term rekenkamer is that people think we spend all day sitting here doing sums,' she tells Dutch News. 'That's really not the case! The researchers include people with an accounting background, but they are mostly social or environmental scientists.
'We help the elected council to fulfill its function to scrutinise the local executive: whether the council is doing what it promised, doing it well, and not spending too much money.'
It sounds pretty academic, and the reports are not what you'd call beach reading, but they address important issues. A Rotterdam Rekenkamer report called 'Coloured technology' looked at 'ethical risks' in the municipal use of algorithms – effectively, discrimination via computer. It led to new policy to try to prevent people being unjustly targeted as benefits 'fraudsters'.
Another investigation into housing data revealed Rotterdam's figures are so inaccurate that they can't show meaningfully if there's a shortage or a surplus – not very helpful at a time of national housing crisis.
Meanwhile, in Amsterdam, the Rekenkamer showed that the last administration did little to achieve a third of its coalition pledges, is sorely lacking in its own aims for transparency and doesn't adequately measure whether green space is protected, despite talking a lot about it.
Difference
But the two new directors, Daalder and in Rotterdam research director Marjolein van Asselt, are both focused on dispassionately identifying recommendations that might make a difference rather than angry reports for a dusty file.
'You have to connect to the motivation to learn,' says van Asselt, who is also a risk governance professor at Maastricht University. 'Everybody has that motivation. You cannot just be a critical judge – you have to help them learn from your reports. But it is important not to become a political voice yourselves.'
Daalder agrees that the focus is improvement. 'People say that the rekenkamers are always sourpusses – zure Pieten – always negative, saying things are never good enough. Of course, it's our job to be critical, and sometimes point a finger and say: you need to do this differently.
'This needs some effort from the council, I think, but also from us: how can we direct our investigations more towards learning? I want the message to land in a way that doesn't make people defensive because they feel under attack… Nobody goes to work saying: "Today, I'm going to let everything go to pot!"'
If they do what they are supposed to do, these independent institutions could be especially important at a time of historically low trust in government, a splintering of political opinion, and increasing social tendencies to see things in either black or white – for example, with coronavirus riots in Rotterdam, national farmer protests, and rows about housing asylum seekers.
'Trust in government is at a historic low point, and people think that stuff goes on at the town hall but they have no idea what it is,' says Daalder, whose organisation also covers Zaanstad. 'But there are organisations like us that keep an eye on things, on behalf of the citizen.
'People are down in the dumps, there are so many problems, nothing seems to be resolved. It would be good if there were some change, so that the same reports aren't written over and over again.'
Investigation
The rekenkamers are primarily there to help elected city councillors understand and raise local issues. This means they get access to all the information they need on subjects such as tardy bridge and canal wall maintenance, controls on algorithm use by government and developing affordable housing.
'We have for our research, possibilities to investigate: we get all the information we want,' says Van Asselt, stressing that their neutrality is key. 'Probably citizens on the street wouldn't realise the rekenkamer has played a role when something improves. We have the potential to put issues on the agenda and our reports have a serious uptake.'
But both of these institutions in Amsterdam and Rotterdam believe they could do more to reach out to the public. Rotterdam is hiring a communications officer, while Amsterdam is investigating how to make its 'citizen's panel' more representative, simplifying web information to a basic (B1) language level and possibly translating some web pages into more languages.
'When I told people I knew that I would be the new director at the rekenkamer, they didn't know what it was – also Dutch people,' says Daalder. 'My neighbours thought I would be checking tax filings. Normal citizens have no idea what we do and the perspective of normal people has not been so present in our reports.
'My vision is that all of the investigations are done because we want to have social relevance – that's why we work here. This means we need to do what we always did, ensuring there is more transparency and helping councillors to scrutinise the government. But I would also like to involve normal people more, to show them that we are here, to check what is going on.'
Suggestions
Rotterdam – which also covers five nearby areas – receives letters from citizens suggesting policy investigations, takes input from a digital city panel and can be contacted via its website. Amsterdam has a web investigations suggestions page and burger (citizen's) panel.
When investigations go on, small teams go out into neighbourhoods canvassing opinion, for example on youth workers in Rotterdam or how local regeneration can work more smoothly, with open meetings planned at Amsterdam's NDSM Wharf in November.
The directors say it's important to have distance from local councils, especially when reports draw critical conclusions and recommend serious change – something for elected councillors to take up, if they agree.
'The conclusions are very strict,' says Van Asselt. 'It isn't about being nice. It's being very clear, in a neutral way. We are evaluating what they are doing, but not judging. It's up to the politicians to have this moral judgement.'
Daalder says Amsterdam wants to make sure its panels also include people from both the 'silent majority' and all kinds of groups in Amsterdam and Zaanstad. 'We can't help people with personal problems,' she adds, 'but the idea that there's a team of people who are completely independent who keep an eye on things for the normal civilian, might do just a little bit to help with trust.'
Thank you for donating to DutchNews.nl.
We could not provide the Dutch News service, and keep it free of charge, without the generous support of our readers. Your donations allow us to report on issues you tell us matter, and provide you with a summary of the most important Dutch news each day.
Make a donation