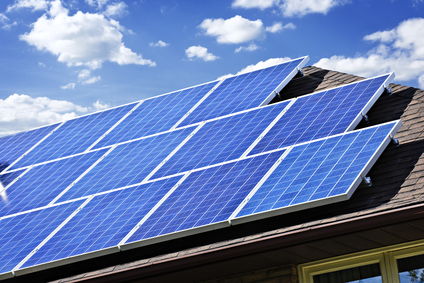 Been there, done that. The Dutch energy crisis brings with it a sense of deja vu, writes Gordon Darroch.
Stop me if you've heard this one before. For weeks the government ignored the impending crisis and the experts imploring it to take preventive action. Other experts warned that we should wait and see rather than act in haste and disrupt the economy: the cure should not be worse than the disease.
As the true scale of the problem became clear, ministers vacillated and said their options were limited, that direct intervention was incompatible with a free society, or that exposing people to risk was the better option in the long run.
The energy crisis will be triggering flashbacks in anyone who has followed the Dutch pandemic response. Then as now, the government prevaricated in the face of a rapidly escalating crisis before frantically tugging levers when it realised it was about to be overwhelmed.
As Italy went into full quarantine and winter skiers brought coronavirus home from the Alps, Mark Rutte insisted banning hand shaking was a step too far; two weeks later he announced the country's schools were closing. Even then, the government failed to learn the lesson that overcaution is the wrong strategy when you're trying to escape from a burning building.
Alex Friedrich, a virologist at Groningen's University Medical Centre, was reprimanded and told to get in line when he criticised the slow rollout of coronavirus testing in March 2020; mass testing wasn't introduced until June 1, by which time 10,000 people had died.
Energy prices started rising in the autumn of 2021 as Vladimir Putin set the pieces for his genocidal expedition in Ukraine. Again the government's response was piecemeal, starting with a one-off discount on energy bills of €200 for the poorest households which rose to €800 as inflation and gas prices snowballed.
By the summer this was up to €1,300, but by now inflation had charged ahead to 13% and householders coming off fixed-rate tariffs were facing crippling bills of more than €5,000 a year. Ministers dismissed the idea of a cap on energy prices, arguing it would give people a perverse incentive to consume more fuel.
It still hadn't dawned on them that the choice for growing numbers of people wasn't between installing solar panels and lining the loft: it was whether to freeze or go hungry. They also protested that it would interfere with the workings of the free market, apparently oblivious to how Putin has been abusing the freedom to name his own price for years.
A study in ignorance
A characteristic of both crises is that the Dutch government has an army of experienced researchers at its disposal, yet constantly manages to be ambushed by reality. 'Meten is weten' – to measure is to know – is a popular Dutch axiom. Here it was more a case of 'gemeten en vergeten' – measured and forgotten.
Countless studies demonstrated the importance of ventilation in classrooms, but no plan to modernise schools' ventilation systems emerged because nobody could agree who should pay for them. A section of the health department devoted itself during the pandemic to drawing up successive 'route maps' out of the pandemic which were immediately shoved into the bottom drawer of a filing cabinet in an obscure back office (the excellent Signalwaarde podcast has a summary).
The latest effort by the health minister, Ernst Kuipers, is a surrealist masterpiece: a flipchart of 29 separate route maps for every sector of the economy, to be synchronised with a still-to-be-calibrated 'thermometer' representing the government's best estimate of the extent of the virus, since mass testing is no longer deemed necessary.
The government met the statistics agency's forecast in June that 1.2 million households, including 85% of the lowest incomes, would struggle to pay their bills, with similar inaction.
A week later budget advice agency Nibud said as many as 2.5 million households, or 30% of the total, would have to cut their spending. A sense of pre-emptive weariness crept in. Only when the CPB predicted that spending power was set to plunge by nearly 7% this year were ministers shocked into a response.
Mark Rutte first said the cabinet opposed a price cap 'in principle', then that it was logistically impossible before the turn of the year, and finally announced that prices would be limited from November 1. It was a pattern of delay, tinkering, and enforced haste familiar from every coronavirus lockdown.
Refugees sleeping outside
The malaise has spread to other policy areas: back in October 2021 the mayor of Westerwolde, Jaap Velema, warned the government of an 'unacceptable situation' at the refugee reception centre in Ter Apel. In April the children's ombudsman raised the alarm about the neglect of children on the site, but nothing happened until August, when the media started publishing pictures of hundreds of refugees sleeping on the grass outside the facility.
By now the situation had deteriorated so badly that Médicins Sans Frontières (MSF) were called in to Ter Apel, where they described conditions as 'inhumane': chronically sick patients with no medication, people who hadn't washed for a week, stinking toilets and a dead baby.
In the case of the energy bills, the cabinet bowed to the inevitable and announced a partial price cap on the eve of budget day. The question is whether it could have come up with a better plan if it had abandoned its futile resistance sooner.
The government has chosen to cap energy prices only up to a limit of 1200 m3 of gas and 2400 kWh of electricity, which represents the consumption for an average household. Any extra use will be charged at the market rate. It's a Calvinist measure intended to deter people from gorging themselves on cheap fuel, but it also penalises the poor, who either lack the means to invest in better insulation, or cannot because their house is rented.
The CBS published figures on Tuesday showing that 8% of households were both in the lowest 25% of incomes and the top 50% of energy users. In some rural council areas the proportion is as high as 21%. It risks creating a downward spiral of fuel poverty, as the people who would save most from insulating their home are least able to because their energy bills are too high.
As with coronavirus, where the excess death rate was considerably higher among people receiving long-term care support (WLZ), the most vulnerable in society will be hit hardest.
Two coalition politicians were quoted yesterday talking about the 'gruesome beauty of compromise', as if the energy price cap was a finely wrought example of artisan workmanship. A better analogy would be a scrapheap challenge: a contraption cobbled together from unrelated parts that lurches unevenly towards its goal, as much by accident as by design.
This column was first published on Gordon's own website Words for Press