Inburgering with DutchNews.nl: start off 2022 with some culture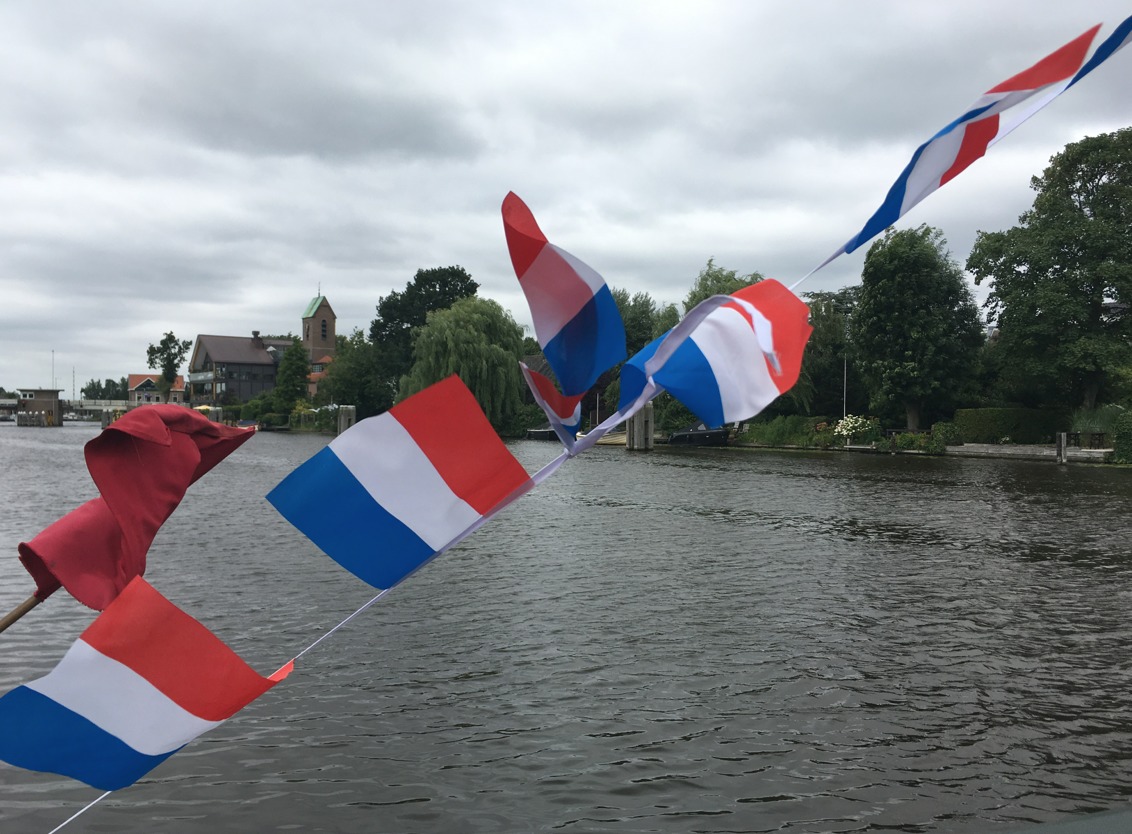 Why not start 2022 by brushing up your expertise in all things Dutch, with DutchNews.nl's very own inburgering course? Here's a round up of the lessons so far.
Lesson 1: An introduction to Dutch history
Being the well organised folk that they are, the Dutch have drawn up a list of 50 key events and periods which shaped the country and made the Netherlands what it is today. This mighty list is known as the Canon of Dutch history and forms the basis of history teaching at primary schools. We can't possibly remember them all, so here's the 10 we think might just be the most significant.
Lesson 2: 10 delicacies to order from snack bars
The Dutch call it 'een vette bek halen' – literally 'to get yourself a greasy gob' or pigging out on fried food. And now restaurants are closed thanks to coronavirus, takeaway rules supreme. So here are some of the most popular Dutch snack bar treats. Please note, the Dutch often use the diminutive form for their snacks – a kroketje, a sateetje, a patatje, in an attempt to minimise calorific value.
Lesson 3: Dutch tribes
If you are Dutch yourself, or have been here for some time, you know that the typical Dutch person does not exist. Here are 12 of the numerous tribes you may spot in the wild.
Lesson 4: What you need to know about Van Gogh
This list of facts about Van Gogh is easy to memorise. Drop them into the conversation and become an instant and valued expert!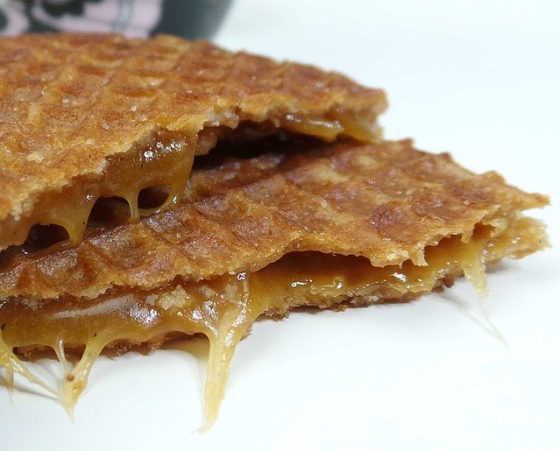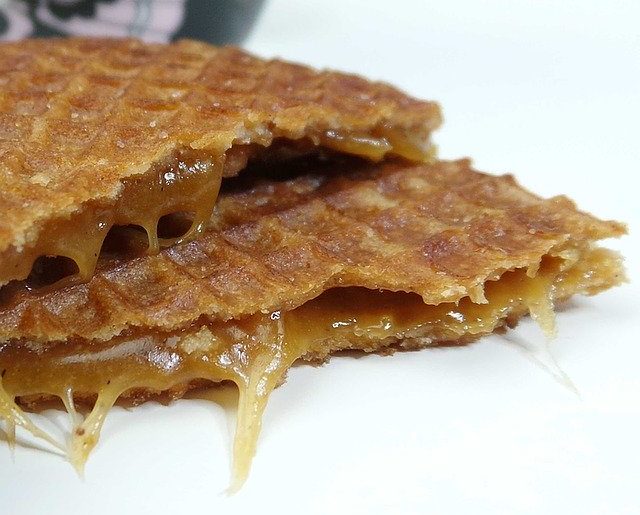 Lesson 5: Biscuity things to have with coffee
Koekje erbij? The Dutch will ask you this as they wave the biscuit tin under your nose. Here's what a variety of baked goods which may accompany a cup of tea or coffee in the Netherlands.
Lesson 6: Clogs
Nothing says 'the Netherlands' or rather 'Holland' more clunkily than clogs, even if no one apart from the odd farmer wears them any more. But this iconic form of Dutch footwear is both enduring and endearing, so here's what you need to know.
Lesson 7: Essential facts about tulips
Tulips are about to start blooming everywhere – even though trips to the bulb fields may well be banned again this year. Nevertheless, you can still nip out to get yourself a bunch to brighten up your day. Here are some facts and figures about the Netherlands' iconic flower – which actually originated around the Mediterranean.
Lesson 8: Eight steps to understanding gezelligheid
At one point you could hardly move for books and articles singing the praises of hygge – the Danish art of getting snug and cosy at home. We think the Dutch version – gezelligheid – although a similar nightmare to pronounce, has been unfairly overlooked. Impossible to translate it's a blend of simple pleasures: cosiness, togetherness, conviviality, jolliness, contentedness.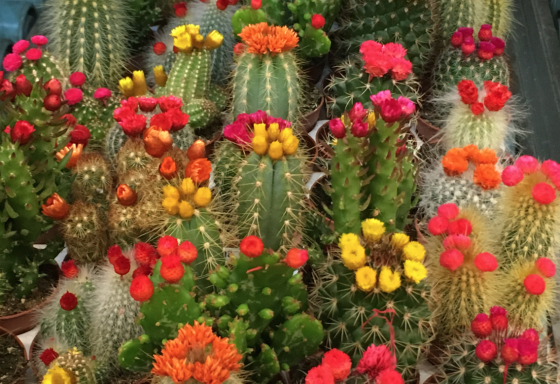 Lesson 9: The tallest things in the Netherlands
Coming to the Netherlands can make the average person feel vertically challenged. Yet, the Netherlands is not a country of soaring skyscrapers and mountain peaks. Our list shows the good old Dutch trait of moderation is also apparent in architecture and nature.
Lesson 10: 11 Dutch local delicacies
There are lots of places in the Netherlands that have their own culinary speciality. And so as not to allow any misunderstanding as to their provenance, they tacked the name to the product. Here's 11 local delicacies from all over the country in no particular order of preference.
Lesson 11: Key facts about the girl with the pearl
Girl with a Pearl Earring Johannes Vermeer's Girl with a Pearl Earring (1665) has been voted 'the most beautiful Dutch painting' and described as 'timeless, like Mona Lisa'. She's also a massive money-spinner and features on everything from bikes to baggage.
Lesson 11: The herring
The new herring season starts in June and every year the fish is described by experts as being 'lekker vet' (nicely fat) and 'of good quality'. Here are some key facts about this Dutch delicacy.
Lesson 12: Broodjes
The classic Dutch broodje is a soft, white stick-to-the teeth bun, filled with anything that can be tucked more or less securely between the two halves, only one of which is usually smothered in margarine pretending to be butter. A broodje, possibly accompanied by a glass of milk, is the traditional lunch fare in the Netherlands, as many a foreign business person has found out to their dismay.
Lesson 13: 11 old things
Being built on a swamp, where wood was the building material of choice, not much remains of the prehistoric Netherlands. Even the Romans avoided much of the country because of the risk of wet feet. But here is a list of 11 really old Dutch things.
Lesson 14: Windmills
Here are some facts and figures about the Netherlands' most enduring industrial monuments.
Lesson 15: Protected foodstuffs
You thought the Netherlands was all mashed potato dishes, cheese and herring when it comes to traditional food? But there are a fair few Dutch items on the EU's official lists – even if rather a lot are cheese.
Lesson 16: Cheese
There is more to Dutch cheese than the plastic versions of Gouda and Edam you tend to find in foreign supermarkets. Here are some of our favourites. Dutch cheese, by the way, is either jong (young, 4 weeks), jong-belegen (young-mature 8-10 weeks), belegen (mature, 16-18 weeks), extra belegen (extra mature, 7-8 months), oud (old, 10-12 months) or overjarig (very old, more than 18 months).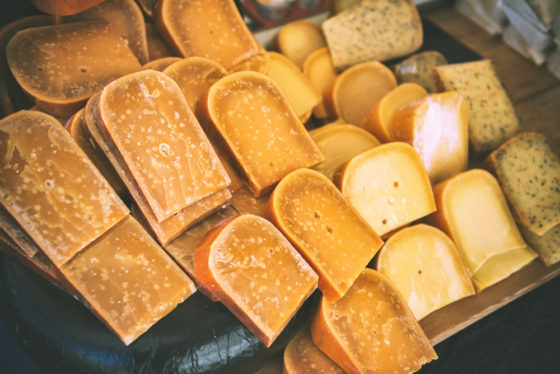 Lesson 17: 'Games' involving animals
The Spanish chase bulls in the streets, with or without their horns on fire, the Brits used to stuff ferrets down their trousers and the Belgians swallow live fish, all in the name of tradition. So what do the Dutch do to animals for a bit of 'harmless' fun? Here's a few examples, past and present.
Lesson 18: Literary gems
Here's a list of nine great Dutch reads in translation to expand your literary horizons during the long winter.
Lesson 19: Seven Dutch artists
Dutch artists were pioneers of artistic techniques and evolving aesthetics long before Dutch designers took centre stage in the 20th century. Here is our list of seven key artists who had a major impact on the art world.
Lesson 20: Unesco heritage sites
By the end of this month, Unesco experts will have decided if two new Dutch locations should be included on the world cultural heritage list – the Lower German Limes and the 'Colonies of Benevolence' in Groningen and Drenthe. Here's a round up of the 10 which have already been included.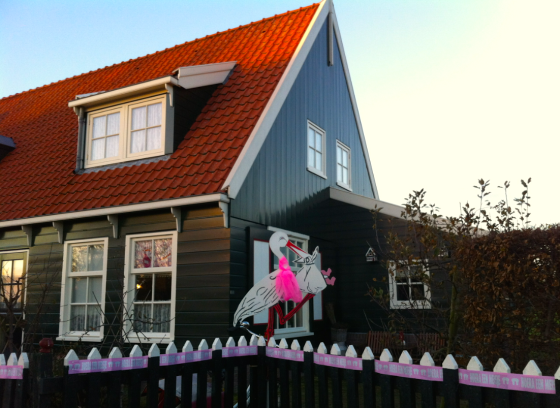 Lesson 21: Births
The Netherlands is notorious for its painkiller-free home births. But there are lots of other essential things you need to know to make sure you have a baby the Dutch way.
Lesson 22: Marriages
Planning to marry a Dutchie or attend the wedding of Dutch friends? Here's a few key facts and other things you ought to know first.
Lesson 23: Deaths
Enough of the jollity and fun. Never let it be said we shy away from difficult topics. So here's some useful information about death in the Netherlands.
Lesson 24: 10 films you must see
The Dutch are world famous for their documentaries and animation films, and over the years some of their feature films have also had an international impact. Here are 10 films which encompass the history of Dutch cinema.
Lesson 25: Dutch wine
Is 'good Dutch wine' a contradiction in terms? Is it possible to produce a full-bodied red or a twinkly white in the Netherlands? Can the Dutch attitude to wine still be summed up in the phrase 'as long as it has alcohol'? Questions, questions. Here are some facts & figures about wine, yes wine, from the Netherlands.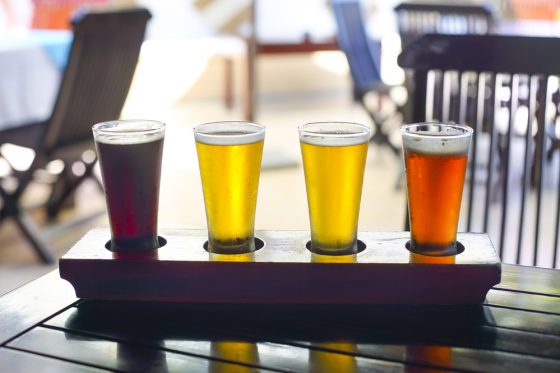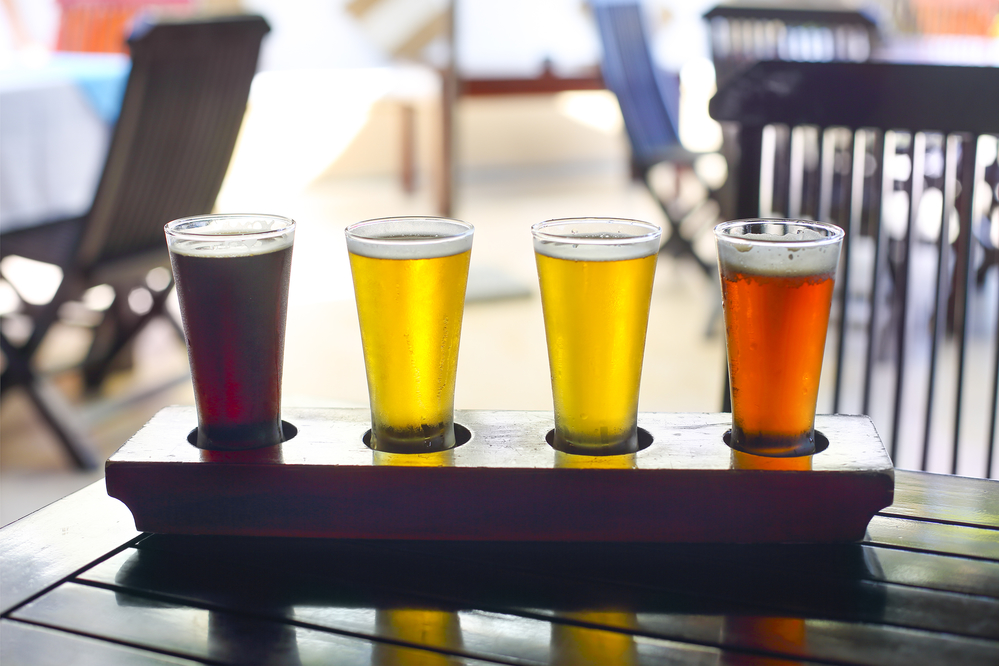 Lesson 26: Beer
Beer brewing in the Netherlands dates back to the 9th century, though craft beer has recently experienced a considerable resurgence in the country. Ever since Heineken won the gold medal for its pilsner at the World's Fair in 1889, the Dutch have been known for that brewery and style, but brewing in the Netherlands is much more than that.
Lesson 27: Supermarkets
Foreigners always complain about Dutch supermarkets – not enough choice, too many queues, no-one to pack up your groceries etc etc – so here are some tips to survive them.
Thank you for donating to DutchNews.nl.
We could not provide the Dutch News service, and keep it free of charge, without the generous support of our readers. Your donations allow us to report on issues you tell us matter, and provide you with a summary of the most important Dutch news each day.
Make a donation