'I plan to be here until I'm dead and buried. This is home'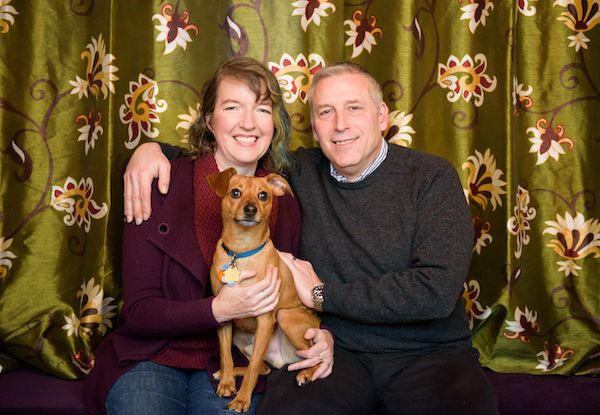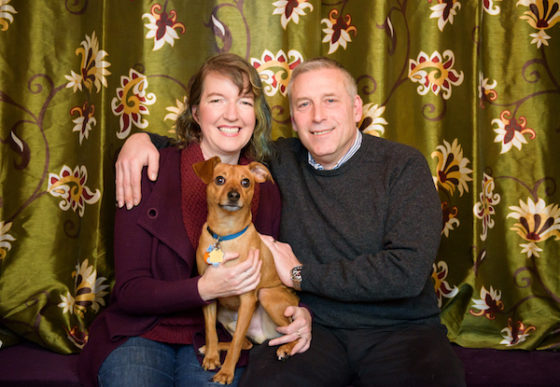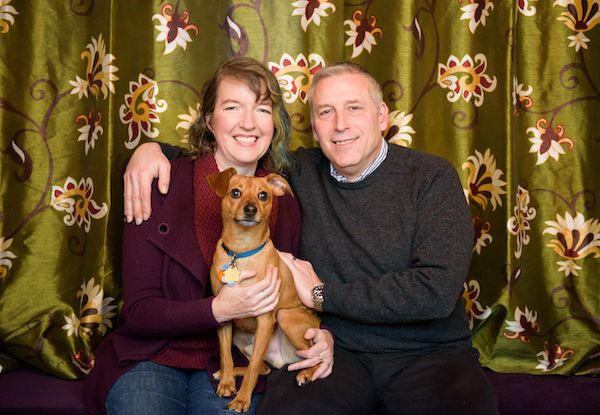 Greg (60) and Johanna (51) emigrated to the Netherlands from the US nearly two decades apart and now live in Leiden. They had a long distance relationship for nearly 10 years, until Johanna decided to move here permanently. They appreciate the Dutch work life balance and recommend tourists visit Rotterdam. 
How did you end up in the Netherlands?
Greg: I came here with a one year contract in 2000, then it was extended and extended. Then I bought a house and was naturalised, it's basically home for me. Early in the 2010s I officially moved back to the US. I was in the US for two years, I was miserable, I moved back to the Netherlands, and then Johanna followed me.
Johanna: My answer is very short, I just followed him. We got married in 2011. So we've been a couple since 2009 and I moved out here in 2018. I have a kid in the US, so that kept me there until he was done with high school, and then I was like 'well, I don't need to be here anymore'. Until then we both used to travel back and forth, apart from the couple of years he lived in the US. We didn't go on any vacations.
How do you describe yourselves?
Johanna: I'd describe myself as a migrant. I think it's the most accurate, I migrated here for love. I don't feel like I will go back and live in the US.
Greg: I've been here a long time, I'm naturalised, I refer to myself as Nederlands. I no longer have a US passport, which is part of why going back to the US for a few years was so difficult.
 How long do you plan to stay?
Johanna: 'Until I'm dead and buried. This is home, occasionally I have dreams of retiring in the south of Europe. It's a much more civilised place to live than the US.
Greg: I decided in 2007 to stay and that I was going to get naturalised, not try to maintain a US passport.
Do you speak Dutch, if so how did you learn?
Greg: 'Nederlands of Engels voor het antwoord?' Yes, I speak Dutch, I basically learned by reading, speaking, and using it. Since I moved back here, I only speak Dutch, I work in Dutch, my meetings are in Dutch.
Johanna: It was a bit more difficult for me. I have taken three university courses. It has been a struggle for me to memorise the vocabulary. I do a lot of texting and writing emails in Dutch.
What's your favourite Dutch thing?
Johanna: Unions. The unions in the Netherlands are effective, write good contracts and workplace protections are very strong here. Work-life balance, vacation times, it all seems to be managed better here.
Greg: The Dutch's openness to dispute. Certainly in work, that's much different to a US company. There is still a hierarchy, but they're not as strict. And it's okay to go to your manager and say, 'I think this is a bad idea.' In most cases, they'll at least listen to you.
How Dutch do you think you've become?
Johanna: I don't know that I feel more Dutch than I did before. I barely know what it means to feel like an American. It's always felt very comfortable to be here. Both of us have traits that make us more Dutch.
Greg: To the extent to which I know what that means, I'd say I feel I am Dutch. I've lived here for a long time. I'm involved in local politics. I definitely do not feel American.
Which three Dutch people, living or dead, would you most like to meet?
Johanna: My great-grandmother would be fun to meet. She left the Netherlands when she was 19 or 20. The last place she lived in the Netherlands was in Sleeuwijk.
Greg: I just read an interesting biography of Willem van Oranje and it might be interesting to meet him. Geert Mak, I really like his books and the way he writes – his style. Maybe also Rutger Hauer because he had such an interesting life.
What's your top tourist tip for people visiting the Netherlands?
Johanna: Get out of Amsterdam. Go to Rotterdam. Rotterdam is one of my favourite cities to go have a day out in. Or just get out of the Randstad. Groningen, Maastricht, they're all very different.
Greg: Rotterdam seems much more like a real city. Amsterdam feels like it's been preserved in amber. Yeah, or go ride a bike somewhere. Some years ago, my brother and his wife came in tulip season. I know my sister-in-law said the best part of her trip was biking the route from Leiden to the Keukenhof.
What's something surprising that you've discovered about the Netherlands?
Johanna: I think one of the things that surprised me is that the Dutch have a reputation for being very direct and I've found that I am more direct than most of them. I actually have to be careful to not offend people. They are direct, but they're also quite sensitive sometimes.
Greg: I might get in trouble for saying this but, for a certain part of the population, there is a casual racism. For certain types of people, it's definitely true that the Dutch tend to be very liberal. But, for example, I was speaking to someone about housing, and they said, 'A Moroccan wouldn't be able to afford that.' I wanted to say, 'Well, the CTO of T-Mobile is Moroccan, so I'm pretty sure he can.'
If you only had 24 hours, how would you spend them?
Greg: I guess, plan my funeral. For us, that's a hard question because we're not planning on leaving.
Johanna: Visit friends. I'd be frantically packing for whatever reason I had to be leaving the Netherlands. Maybe because the sea levels are rising and the dykes are about to burst, and we're evacuating. It depends on why we only have 24 hours left. I'd probably be scrambling to see how I was going to take the dog with me.
Greg and Joanna were talking to Chloe Lovatt
Thank you for donating to DutchNews.nl.
We could not provide the Dutch News service, and keep it free of charge, without the generous support of our readers. Your donations allow us to report on issues you tell us matter, and provide you with a summary of the most important Dutch news each day.
Make a donation