Dutch gender pay gap costs €10.8bn per year, research shows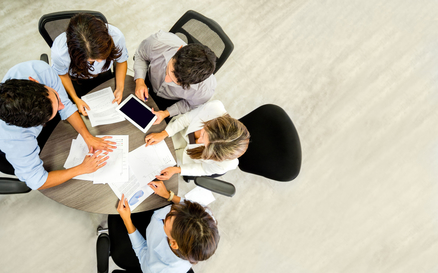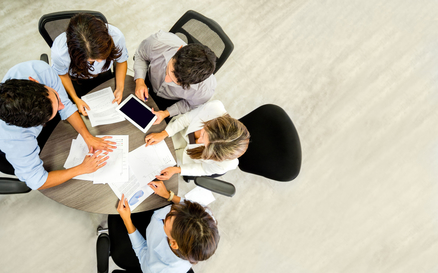 Gender inequality is costing the Dutch economy at least €10.8bn annually, according to a recent study by research institute SEO Economisch Onderzoek.
In a detailed statistical simulation, researchers formulated an imagined scenario where paid and unpaid labour is redistributed equally between men and women, and found income disparity is having a massively detrimental impact on the nation's GDP, household earnings, housing opportunities and financial independence.
The findings shed light on the Netherlands' remarkably poor performance in ensuring an equal number of paid work hours for men and women. Nowhere in the EU is this gap so wide, with the exception of Greece and Italy.
Peter Hein van Mulligen, chief economist at national statistics agency CBS, says the Netherlands' image as a haven for equality and emancipation 'needs some adjustment where gender labour participation is concerned'.
'Although there are no legal barriers remaining, the dominant cultural view in the Netherlands is still that work is mainly the domain of men, and child-rearing is best left to mothers,' he says. 'Professional daycare is seen as second-best at most, and children who spend more than three days per week in day care are generally pitied, and their mothers frowned upon'.
The cost of culture

The impact this cultural dynamic has on the Dutch economy, however, might make people reconsider their traditional viewpoints. Were paid and unpaid labour redistributed equally between genders, the average per capita income would rise by €881 per year and by over €1000 per household.
As it stands, women do more unpaid work than men, especially in terms of household tasks and informal care. Were this scenario redressed, women would do over 25% more paid labour. Men, on the other hand, would do 17.1% less paid labour.
This would equate to men working 6.1 hours less per week, and women 6.1 hours more.
Chantal Korteweg, director of inclusive banking at ABN Amro, which funded the study, stresses this means no one needs to work more hours – the work just needs to be distributed differently. The findings also show redistribution would not increase absenteeism or reduce employee wellbeing.
Various reasons as to why this would boost the country's GDP so dramatically have been posited in previous studies noted in SEO's report. Women could bring other talents and skills to the workplace, often backed by different risk, social and competition preferences. Evidence also shows the more diverse employee groups are, the more productive they are – the implication being that gender descrimination diminishes motivation and output.
The explained and unexplained

Much of the Dutch gender pay gap can be explained by career interruption caused by pregnancy and child care. Before adjusting for time and earnings lost to maternity leave, men earn roughly 14% more than their female counterparts.
However, once adjusted, a pay gap of around 5% remains. The report notes that this is not necessarily entirely due to prejudice, but 'unobserved differences between men and women.' Van Mulligen says this remains to be effectively analysed.
Regardless, the 'unexplained' gender pay gap still equals around €4.4b annually.
Level playing field

Despite some evidence of inequality slowly declining, with the number of financially independent women up by 14% and the pay gap down 12% in corporate businesses and 4% in government work, some Dutch activists are taking matters into their own hands.
Women Inc, an organisation that has been working to accelerate even distribution of opportunities between men and women in the Netherlands since 2006, is aiming for a completely level playing field in the labour market, healthcare, education and media by 2030.
The organisation runs public campaigns such as 'Where is my €300,000?', which draws attention to the average loss women make compared to men over their lifetimes due to the gender pay gap. Felicia van Andel, one of the organisation's experts, says that while the SEO research reflects financial benefits of equalising the gender pay gap, 'there is more to be gained'.
'It is important that organisations are a reflection of society,' she says. 'Multiple perspectives ensure a more balanced decision-making process and less bias, which lead to better and more inclusive decisions'.
'Six in 10 parents with young children indicate that they want to divide the care tasks equally, but in practice only one in six parents has actually done so. Women are more likely than men to work fewer hours after having a child. But most leadership positions can only be filled full-time. To ensure more inclusive employership, companies can set certain measures in their working conditions'.
Legislation
Government can also aid the situation by offering virtually free childcare for all parents and fully paid partner leave and parental leave, says Van Andel.
One step which has been made, is the introduction of a quota for the membership of listed companies' supervisory boards. Backed by the senate in September, the quota aims to ensure at least 30% of their members are women.
In addition, the legislation obliges the country's 5,000 biggest firms to draw up concrete targets to ensure more balance between board and senior management level. The law came into effect at the start of this year.
Thank you for donating to DutchNews.nl.
We could not provide the Dutch News service, and keep it free of charge, without the generous support of our readers. Your donations allow us to report on issues you tell us matter, and provide you with a summary of the most important Dutch news each day.
Make a donation