Stand up for the silent majority: selfish anti-vaxxers are stealing our freedom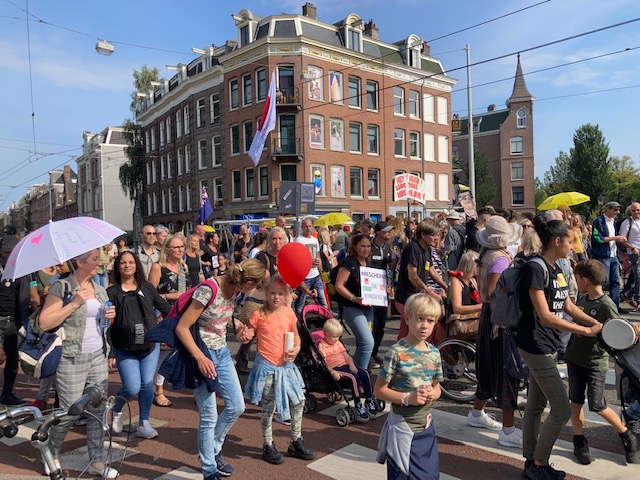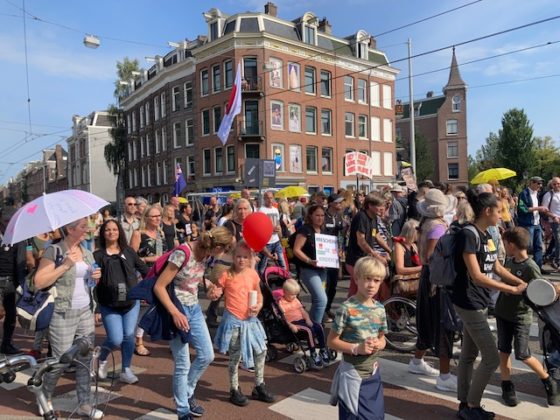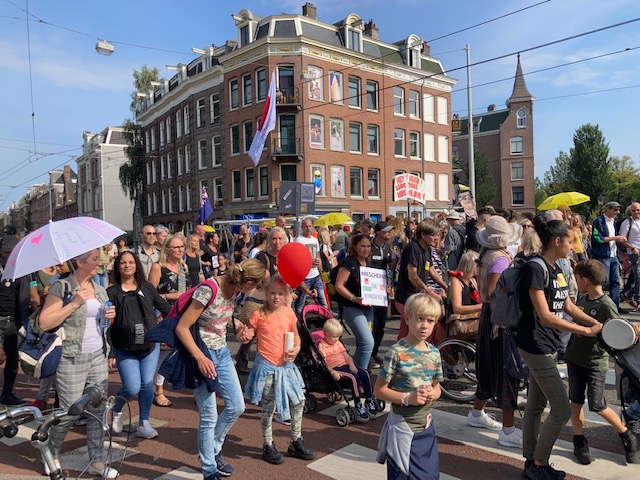 When did the rights of the minority of anti-vaxxers become more important than the rights of the vast majority who are doing the decent thing? asks Robin Pascoe.
No-one would ever think nearly 4,000 people a day are being diagnosed with coronavirus in the Netherlands at the moment, there are so few public health measures in place.
Social distancing gone, masks worn on public transport only, busy shops and no more queues at the market – it is as if the last 18 months did not happen. It makes you wonder what the anti-coronavirus demonstrations of the past few weeks are actually about.
The only rule still in place – show a QR code to access busy and indoor spaces – is also being widely being ignored.
Last week, I&O Research said that around one third of cafes and bars are not checking their customers' coronavirus passes. This weekend the Parool sent out a team of reporters to test the waters – and they found the figure to be twice as high. And there is plenty of anecdotal evidence around to back that up.
The reaction of Amsterdam's mayor Femke Halsema was predictable and weak. It is 'unacceptable' that so many cafes and bars in Amsterdam are flouting the rules, she told the paper. But would appear to be as far as she is willing to go.
Halsema made it clear from the moment ministers agreed to replace masks with coronavirus passes that she will not take steps to enforce the rule – ostensibly because of a lack of wardens. So far city officials have handed out just nine warnings. In the other big cities they have handed out none.
But in reality, this is not about policing – because it should not be necessary.
This is about taking responsibility as individuals, as mayors, as café owners and as politicians. It is about recognizing that the coronavirus pass was introduced to protect the population at large. It is about you or I going into a busy bar and knowing that the owner has done their best to make sure we can enjoy their hospitality without picking up a nasty virus.
And it is about knowing our fellow drinkers and dancers have done their best to make sure we are all protected too.
Spread
Research has proved time and time again that if people are vaccinated, they are less likely to spread coronavirus should they pick it up. But they can pick it up, and mingling with people who have not bothered to test and object to vaccination for whatever reason, is the best way to do so.
People who have not been vaccinated are taking up most hospital and intensive care beds, even though they form a small minority of the population. But they are helping to spread coronavirus among people who have taken responsibility and been jabbed, and at the same time, helping to ensure coronavirus does not go away.
It's not a hassle to show a QR code; it is the decent thing to do. What's a couple of minutes' wait outside a café? By checking, and showing a QR code, you are showing that you care about your fellow humans.
There is every reason to feel sorry for those who can't be vaccinated for health reasons, and we should fully support the policy of providing them with free tests.
But we should all be running out of patience with the self-centred and selfish, who are using their claims about freedom to impinge on the freedoms of everyone else.
Thank you for donating to DutchNews.nl.
We could not provide the Dutch News service, and keep it free of charge, without the generous support of our readers. Your donations allow us to report on issues you tell us matter, and provide you with a summary of the most important Dutch news each day.
Make a donation