The Young and the Restless: First time voters in the Dutch election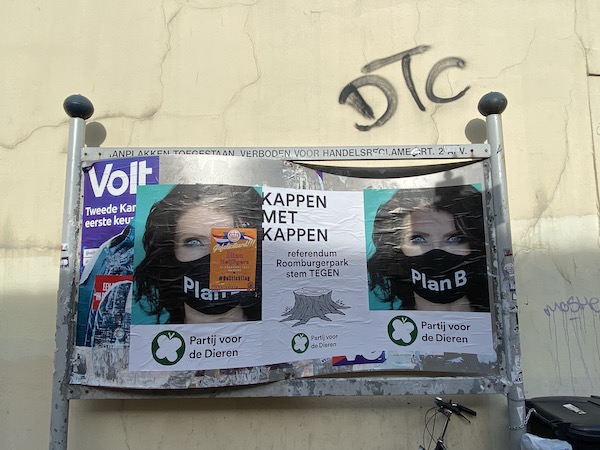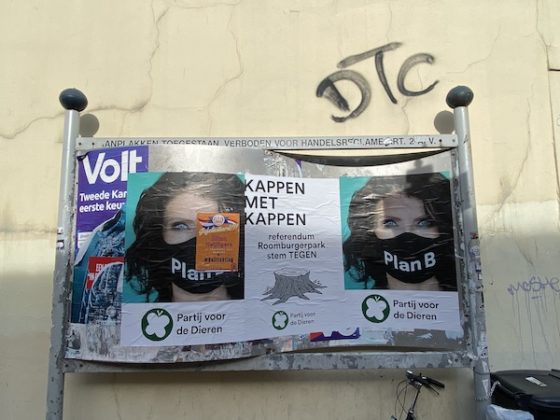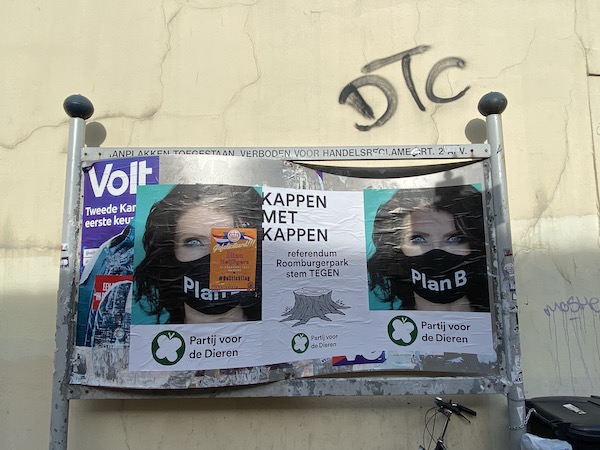 Some 810,000 first-time voters are eligible to take part in this week's general election. That seems like a substantial number. But just how important is the youth vote to the Dutch elections?
In a country of some 17 million people, new voters make up roughly 5% of the population. In the Netherlands, young voters tend to come out in force. In 2017 during the last parliamentary elections, 76% of the under-25s cast a ballot.
'All parties are fiercely competing for them,' says Wendelmoet Boersema, a political journalist at Dutch daily newspaper Trouw. 'It's a black hole what they'll do, but how you vote your first time, you generally stick to.'
'Parties are interested in the young,' agrees University of Amsterdam political scientist and psychologist Roderik Rekker of the race to court youth. 'It's important for their long-term electoral success. The average Dutch voter is 50 years old, so we're a grey country.'
According to Rekker, who has studied elections going back to the 1940s, the age gap in how people vote worldwide has never been bigger. In the Netherlands, young people tend to vote for more progressive parties such as D66 and GroenLinks, he says. 'The average PvdA voter is 59 years old,' he says. 'That's older than the VVD. Only 50PLUS has older voters.'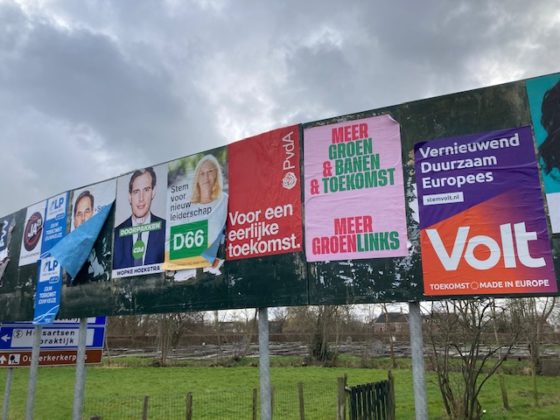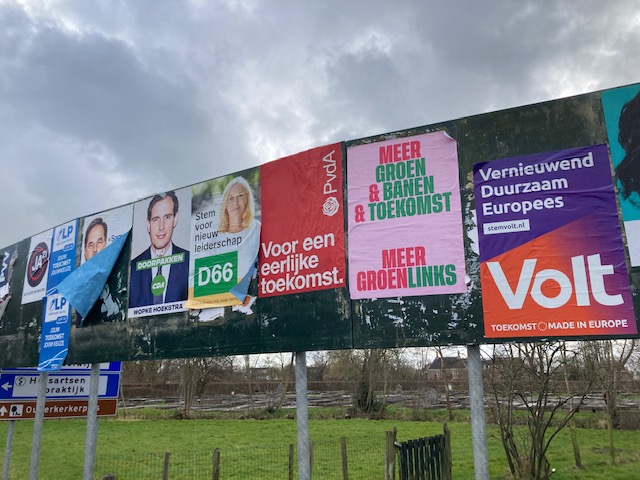 Rekker also says that younger people tend to vote for upcoming parties. 'New parties—left and right—do better with young voters.' That includes nationalist parties like the FVD and possibly its JA21 offshoot on the far right.
JONG
But it also includes parties like JONG, with translates as YOUNG, a political party for youth that focuses on issues important for Millennials and Gen Zers: climate change, education and housing.
'For four years, the government sets policy, and youngsters are always forgotten,' says JONG candidate Andreas Klein. 'Then three to six months before the elections, they know where to find us. We want politicians to talk with us, not about us.'
This is why the party's candidates' list is full of young people at the top, with an average age of 24. They say young people encourage more creative, out-of-the-box thinking and future-proof policies.
'It's really important we get at least one seat,' adds JONG's campaign leader, 19-year-old economics student Jaron Tichelaar. With the average MP checking in at 48, he wants parliament to more realistically reflect society. 'I think it's necessary for younger people to sit around the decision-making tables,' he says.
Christine Mindel ten Napel could be any other Dutch 16-year-old. Dressed in all black with buds protruding from her ears and a picture-perfect smile now that her braces have just come off, she is campaigning for the JONG party at the Binnenhof in The Hague the Sunday before elections.
But it's not just a vote for the party she's securing. It's a vote for herself. She's taken time off from school to run for parliament. Because here in the Netherlands, you can run for political office from the age of 14—even if you're not old enough to vote, much less to serve.
'It is weird not being able to vote for myself,' she says of the 18 voting requirement. 'I'm 16 and pay taxes for other people to make decisions for me. I want to change that so 16-year-olds can vote and also sit in the second chamber. I think we'd do better than some people who are in there now. But I don't need to be there personally. All I want is for our voices to be heard.'
Old School
Political parties seem to be tripping over themselves to get young people on their ballots. PvdA press officer Sanne Louise points out that 10 of its 50 candidates are in their twenties, and that the party kicked off its Next Generation campaign to get as many first-time voters out as possible, although that was admittedly the week before the elections.
'As social democrats, we're less a one-issue party,' she says. 'Especially during the corona crisis, we see that there are more issues, including housing and education, and we address them all. I see a growing trend among young people catching up to our principles and finding their way to our party.'
But despite the more established political parties taking to TikTok and other social media platforms where young people reside (and where campaigning during coronavirus has surged), many say the more mainstream parties have lost their appeal.
First-time voter Lenka Simsic, a 19-year-old political science and international relations student at the University of Amsterdam, says that despite getting a strong match with the Labour party on voting apps, she's going to vote for a party directed towards young people, most likely GroenLInks.
'My friends don't vote for big middle parties, she says. 'Many people I know are voting for the pro-European Volt party, even though they're not in the Tweede Kamer yet. There's that appeal of newer progressive parties that haven't let people down yet. With older parties, we already know what they're going to give up. And especially with the coronavirus, our issues, like in-person learning and student debt, have taken a bit of a back seat.'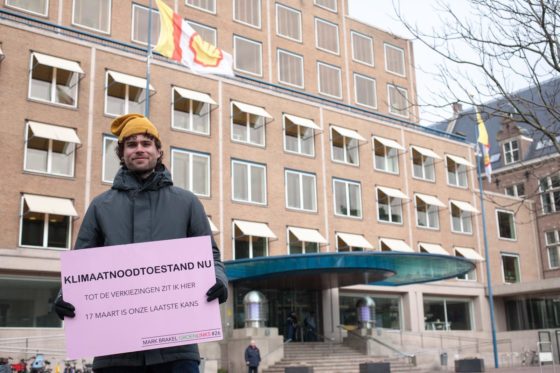 Volt
Founded in reaction to Brexit, the European-wide, anti-populist Volt party is expected to win its first parliamentary seats. In abandoning the left-right divide that has defined politics for eons, Volt has been a hit among the nation's youth. The party also has a slate of largely young candidates.
National campaign leader and candidate Itay Garmy (26) says the party's positive, solution-focused platform has attracted young voters. 'We prioritise issues that are important for youth—climate change, housing, social equality and migration,' he says. 'These are European challenges that require European solutions.'
First-time voter Nisa, an 18-year-old of Turkish descent who studies finance at Amsterdam University of Applied Sciences, is still undecided who she's voting for. But she knows what she's voting for: a counteraction to the nation's radical right.
'Hateful people are probably going to vote, so being non-hateful, even if I don't care too much about politics, I've got to vote against that,' she says. She also says she and her friends often feel discriminated against. 'How can we not? Look at us. They don't want us in the country.'
'I didn't vote last time around,' says 25-year-old Busra, also a student at Amsterdam University of Applied Sciences. 'I didn't care then. But now it's time to vote. With the corona pandemic, students are lonely and not heard. I want a government that's for us. Mental health is still a big taboo.'
The numbers
Although the coronavirus remains the wild card in predicting how many young people will turn up at the ballot boxes, political scientist Rekker says that with an increasingly polarised society, their numbers could swell. 'I'm not worried about young voters being engaged, that's going well,' he says. 'My biggest concern is the education gap. There's a massive difference.'
Rekker says young adults attending college or university are much more likely to vote than those who attend trade schools. In 2017, 86% of youngsters with a college or university education voted, while only 59% of those with lower education levels headed to the polls.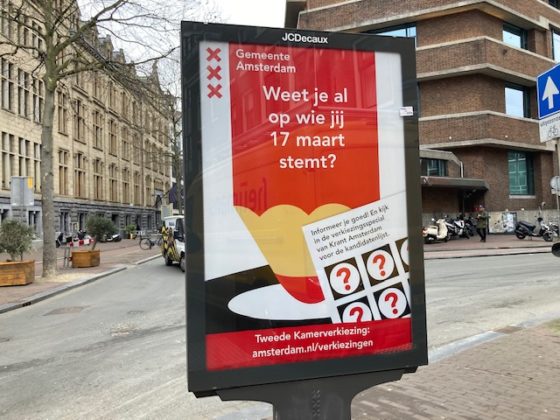 Eighteen-year-old Dinja is studying cooking at a vocational school in the west of Amsterdam. She says she has no intention of voting. She calls politicians 'dumb' and doesn't believe her vote will make a difference.
'There are 17 million people in this country, and half of those people are adults. So, I think it's enough if I don't vote.'
End game
As the elections get underway, politicians are trying to prove Dinja wrong. But with the majority of the country's more than 10 million voters overwhelmingly older, pensions and health care reform still prove more popular than climate change on the campaign trail. 'Parties know that if they want to win elections, it's not going to be through young people,' says Rekker.
At least not today.
'We won't accept parliament deciding our futures for much longer,' says Klein. 'We know how to complain. We learn it in school. We do it so well. And if you don't vote, you can't complain.'
He also points to the cross-generational appeal of JONG. 'We're not only a party for young people, but for mothers, fathers, grandmas and granddads who want to do something for their children.'
Volt's Garmy says his party doesn't want to be seen as a party for youth only. While younger people are its biggest supporters, the party also has backing from those 55 and older, the so-called Zilver Volt wing—'silver hair, but young at heart.'
'The old support the young on climate change, and the young support the old on pensions,' says Garmy. 'We try to connect the different generations.'
Thank you for donating to DutchNews.nl.
We could not provide the Dutch News service, and keep it free of charge, without the generous support of our readers. Your donations allow us to report on issues you tell us matter, and provide you with a summary of the most important Dutch news each day.
Make a donation