Election interview: 'It's time for GroenLinks to join the government'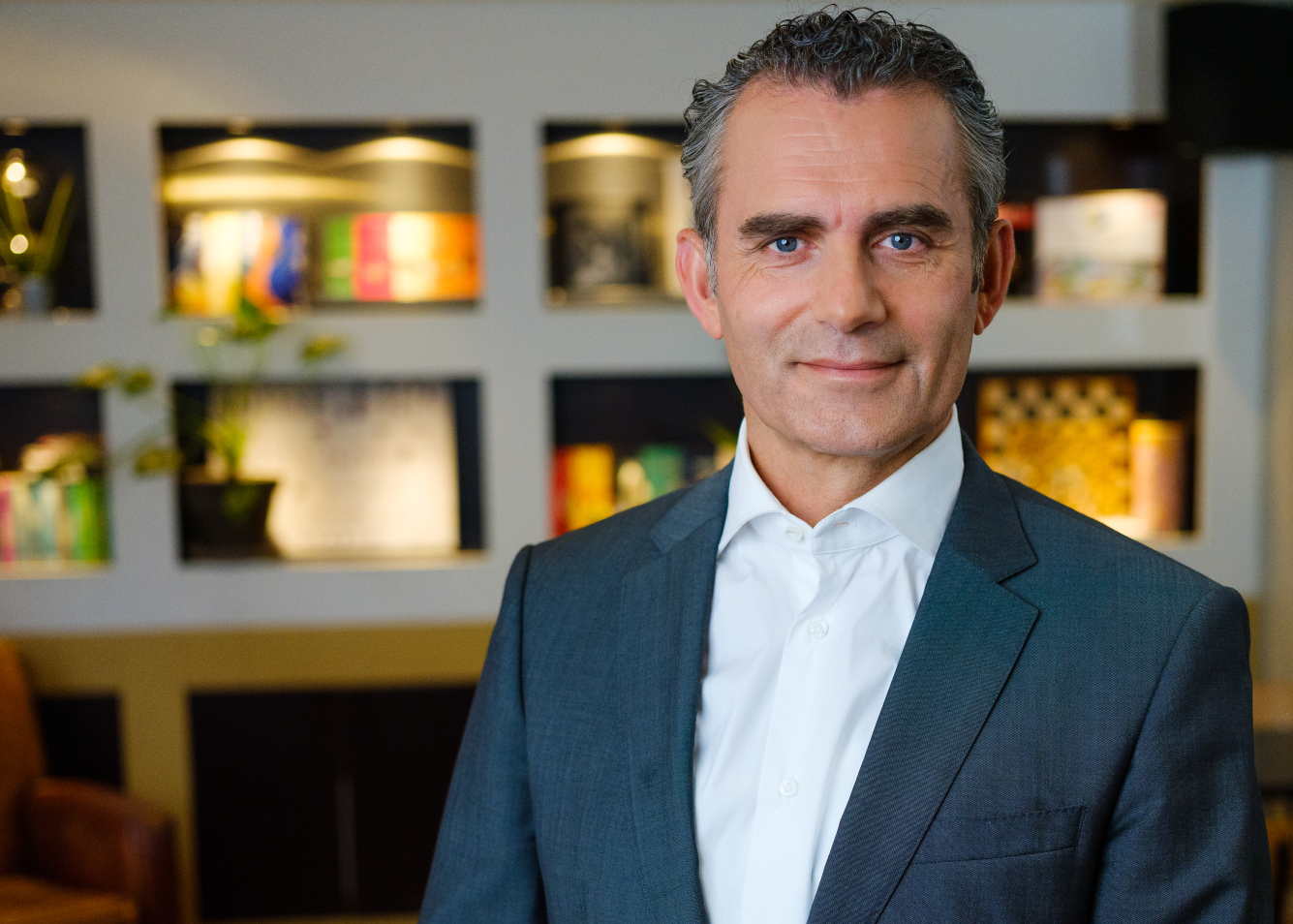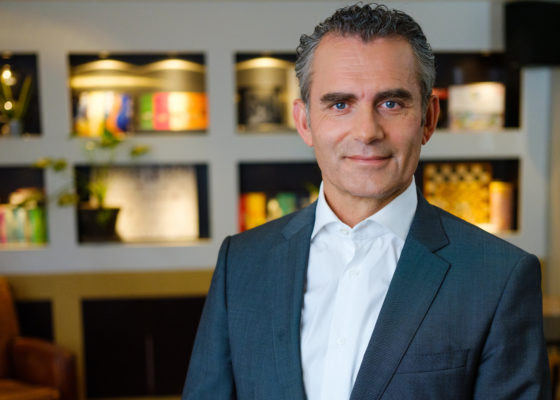 Ahead of the March general election, DutchNews.nl is interviewing a number of prominent MPs about their party's policies. Today, Gordon Darroch talks to GroenLinks MP Tom van der Lee.
A week in which the Netherlands went from skating on frozen canals to balmy late-spring sunshine seems like a good time to talk about global warming. Like many of his countrymen GroenLinks MP Tom van der Lee made the most of the icy conditions in the second week of February.
'It's happening less and less,' he says. 'The last time we had a record cold year in the Netherlands was 1911, but the last seven years are all in the top 10 warmest years on record. When you look at it on that scale you can clearly see it's getting warmer.
'I grew up in the Achterhoek, where they've had extreme drought for the last four years and it's had a visible impact on the harvests, people's gardens and the water levels in the rivers. They're even starting to produce wine because it's so warm.'
The bigger picture can be hard to grasp, Van der Lee acknowledges, but climate change also tends to be eclipsed by more immediate crises. Next month's election is no exception, with everything taking a back seat to the coronavirus pandemic. 'It's what's known as the tragedy of the horizon – climate change happens gradually and always seems to be a long way off, when the reality is that it's already here,' he says.
'It's regrettable that not only is coronavirus a serious crisis, but it's suppressed the momentum that was being created before the virus came. There was a big public debate, young climate activists stood up, there was a lot of momentum within businesses to take action, but now it's all died down.
'The timing is not in our favour. But we draw encouragement from the fact that climate still scores highly as an issue in voter surveys. People are becoming aware, partly through corona, that the way we treat the planet and our flora and fauna is having a seriously damaging impact.'
CO2 neutral
GroenLinks's election manifesto aims to put climate change at the top of the agenda again. The party wants to make the Netherlands CO2 neutral within 25 years, plant 17 million trees, invest heavily in buses and trains while taxing air travel, and set up a €60 billion climate fund to subsidise green energy initiatives and build sustainable housing. It also aims to reduce CO2 emissions by 60% of 1990 levels by 2030, beyond the European Commission's target of 55% and the 49% in the Dutch government's National Climate Agreement less than two years ago.
'We're lagging behind the rest of the EU member states in terms of CO2 reduction,' says Van der Lee. 'We're the second worst country in Europe after Malta. Fossil fuels supply 90% of our energy. So we have to do much more and not just look at what everybody else is doing.'
He rejects the idea that stricter CO2 reduction targets will damage the Netherlands' competitiveness. 'We've created an uneven playing field by giving major energy users far too big an advantage. The most conservative recent estimate is that we give €17.5 billion in subsidies to fossil fuel activities while we spend just €4.5 billion on climate policies.'
Never in government
An MP since 2017, Van der Lee, 56, is number three on the party's list of candidates this time, and with the party projected to win at least 10 seats he has a good chance of getting back into parliament. The question then is whether GroenLinks will go into government for the first time, 30 years after it emerged from a fusion of four fringe left-wing parties. 'At the moment GroenLinks is the party with the most aldermen in the major cities and we're in the administration in eight out of 12 provinces,' he says. 'It's high time we were involved at national level.'
Four years ago GroenLinks won a record 14 seats, taking nearly 10% of the vote, but pulled out of the coalition talks when it was unable to agree with the right-wing Liberal (VVD) and Christian Democrat (CDA) parties on the issue of asylum. This time around the party's leader Jesse Klaver has talked of forming a left-wing pact with Labour (PvdA) and the Socialist Party, though in recent days the other two leaders, particularly the SP's Lilian Marijnissen, have cooled on the idea.
The principle is that none of the parties would take part in the talks without at least one of the others. 'We want to ensure that we achieve our aim of being at the table and negotiate the best possible coalition agreement,' says Van der Lee.
But what happens if only one of the parties in the pact is needed to give the coalition a majority in parliament? 'We've said we want to work together with other parties on the left. If other people say we want to negotiate just with you and nobody else, that makes it complicated, but the chances of that happening are small. If you look at the make-up of the Senate, they need us regardless.'
Polder problems
The coronavirus crisis has highlighted the shortcomings of the Dutch decision-making process. The 'poldermodel' has been cherished as the foundation of the country's prosperity and stable government, but the swift response that the pandemic required did not fit easily with a political system that relies on exhaustive negotiation, compromise and delegation.
The same problems have hindered the Dutch response to climate change, Van der Lee says. 'We talk a great deal, we make lots of plans, but we don't actually implement them. We've never achieved a climate target that we've set for ourselves or agreed with the European Union. Because the burden has to be shared equally and everyone has to have their say, it's often so watered down that we fall far short of what's required.'
Another inhibiting factor is the Dutch obsession with getting value for money, says Van der Lee. 'We want to do everything as cost-efficiently as possible, but you pay the price for that in times of crisis, because you can't just scale up your number of intensive care beds. If you look at our neighbours to the east, they have a different approach and a larger IC capacity that's easier to scale up.'
Conspiracy 'bubbles'
Van der Lee is concerned by the way the debate in wider society has been distorted by the proliferation of conspiracy theories and 'bubbles' on social media. 'I understand that a lot of people are under strain because of the restrictions. But it's almost impossible to have a debate when people reject the science and your opponents are people who spread conspiracies about paedophiles or lasers starting forest fires.'
But the government shouldn't dismiss more reasoned criticism of the slow start to its vaccination programme, problems with data security or the impact of the lockdown on regular healthcare, he says. 'There have been too many mistakes, and in that sense I can well understand why there is criticism and resistance.'
One positive outcome of the pandemic, he says, is that it has forced a radical change of attitude to public spending. Austerity has disappeared from the political lexicon, state funds have been used to keep unemployment down and support struggling businesses, and raising debt to invest in the public sector is no longer taboo. 'There's a whole debate about monetary policy, and whether we shouldn't take a different attitude to government debt at a time when interest rates are so low that perhaps the government should invest more and faster.'
But despite this tack to the left by a centre-right government, there has been no trickle down of votes to orthodox left-wing parties such as GroenLinks. 'So far we haven't really seen that in the polls,' says Van der Lee. 'That's something we have to live with. And at the same time we'll continue to do our best to show that big changes are still needed in the Netherlands, the opportunities are there and we have good solutions.'
Focus on youth
As a party whose support is concentrated among young urban professionals, GroenLinks also prioritises investing in the next generation. The party wants to reduce the minimum voting age to 16 and give €10,000 to every 18-year-old to invest in education or training.
Even with conditions attached, is handing out lump sums to individuals, regardless of their circumstances, compatible with the goal of a fairer, more sustainable economy? 'Yes, because what you see at the moment is a crisis of opportunity in the Netherlands. On the one hand the educational level is determined far too young, at the age of 12, and on the other hand children of wealthy parents have more opportunities to rectify it. We say it's important to give everyone in the Netherlands, including those whose parents don't have savings, the means to invest in their own development.
'It's also an investment in the future of the Netherlands, because it raises the average educational level. And this is a generation who are far more aware of the consequences of climate change and prepared to play an active role in the solution. So in that sense it fits very well into GroenLinks's plans, because it's a creative way of redistributing wealth and contributing to a greener, more sustainable country.'
Thank you for donating to DutchNews.nl.
We could not provide the Dutch News service, and keep it free of charge, without the generous support of our readers. Your donations allow us to report on issues you tell us matter, and provide you with a summary of the most important Dutch news each day.
Make a donation