Coronavirus-free: 10 of the best DutchNews.nl features which don't mention Covid-19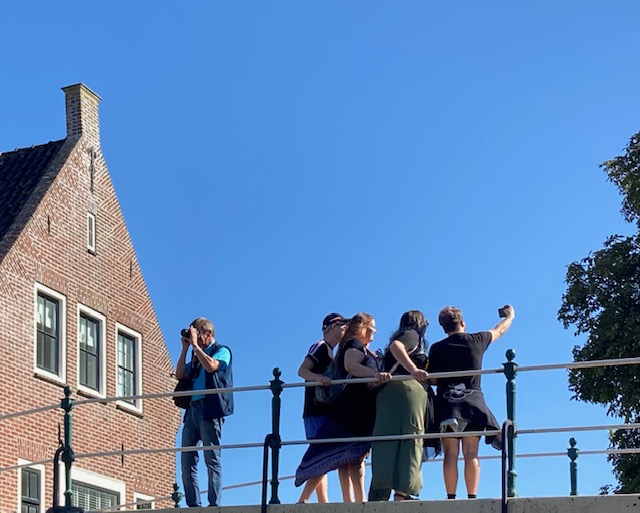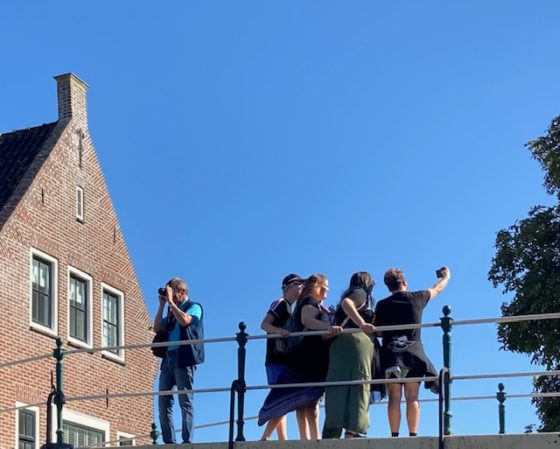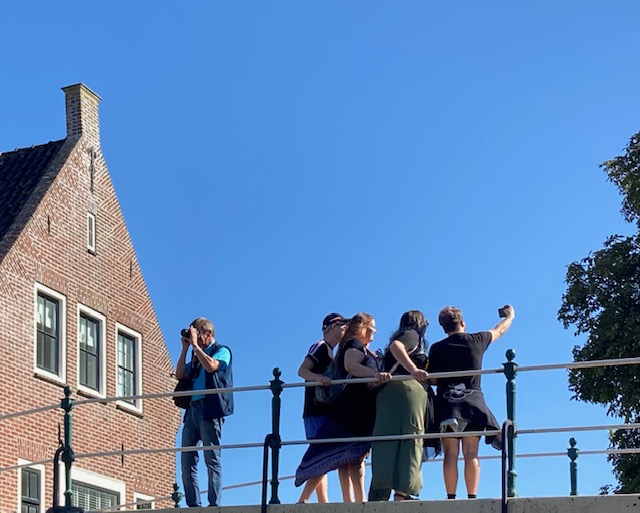 Had enough of news about coronavirus and looking for a little light reading during the holidays? Here are 10 of the best DutchNews.nl features from 2020 – none of which are about Covid-19.
Gefeliciteerd! Why do the Dutch have calendars in their loos?
While you're knocking your knees against the wall or developing frostbite while washing your hands, you might have noticed a curious feature in the Dutch loo: a calendar. And not just any calendar, but a yearly birthday calendar.
Life everlasting? 'Mushroom' coffins mark interest in new ways to deal with death
Earth to earth, ashes to ashes, dust to dust. And now, you might add, mushroom roots to help break the body down. While more than half of the Netherlands no longer believes in a formal religion, funeral directors have noticed a huge growth in interest in 'green' funerals and new rituals of grieving.
No more pretty canal houses. It's time for a dismal day out
If at times you've had enough of medieval canal houses, tulip fields and picturesque villages, help is at hand. Treurtrips (dismal days out) is a new guide to some of the places the Dutch tourist board would rather you forget.
DutchNews.nl destinations: more weird places to spend the night in NL
If you want to go on a holiday during these uncertain times, it might make sense to stick close to home and aim for the more rural corners of the Netherlands. Here's some unique rentals and other lodgings around the country that can help you avoid as many other human beings as possible.
Home, not-so-sweet home. Expats leaving NL share their stories of reverse culture shock
Many DutchNews.nl readers are former expatriates who have returned to their country of origin but maintain a connection with the Netherlands. For some, this homecoming was accompanied by an acute culture shock. What does this confusion about 'home' feel like and what is reverse culture shock?
The Netherlands is still scarred by the traces of World War II
The Netherlands celebrated 75 years since the end of World War II in May, although this year's celebrations have been virtually cancelled, due to coronavirus. The war may have ended in 1945, but there are many traces of the conflict still visible in towns, villages and the countryside.
'The Netherlands is the ideal environment for the international drugs trade'
Talk of the Netherlands becoming a 'narco state' has been rife in some parts of the Dutch media for some time. A new book claims to unveil the real scale of the problem and suggests a new way forward.
Dutch is like shouting in a storm, says literary translator Sam Garrett
The work of award-winning translator Sam Garrett has been pivotal in bringing Dutch literature to a new, English-speaking audience. In this interview, we discuss the quirks and merits of the Dutch language and Sam's recommended reads for internationals new to Dutch fiction.
Black in Rembrandt's time: a myth-shattering exhibition on identity and truth
A new exhibition at the Rembrandt House Museum in Amsterdam tells the story of the black community in 17th century Dutch society and how the portrayal of black figures in Western art reveals much about attitudes to race.
WWII bomber recovery in the Markermeer lake ends 12 year mystery
On a winter's day just before Christmas in 2008, the Royal Dutch Rescue Society received a call-out to a boat that had broken down on the Markermeer lake, around six miles north-east of Amsterdam. The crew dropped anchor while they waited to be rescued, and when they pulled the weight back up again they found a piece of aircraft machinery attached. It was the first piece of a wartime puzzle that would take 12 years to piece together.
Thank you for donating to DutchNews.nl.
We could not provide the Dutch News service, and keep it free of charge, without the generous support of our readers. Your donations allow us to report on issues you tell us matter, and provide you with a summary of the most important Dutch news each day.
Make a donation