Rijksmuseum reveals details of ground-breaking slavery exhibition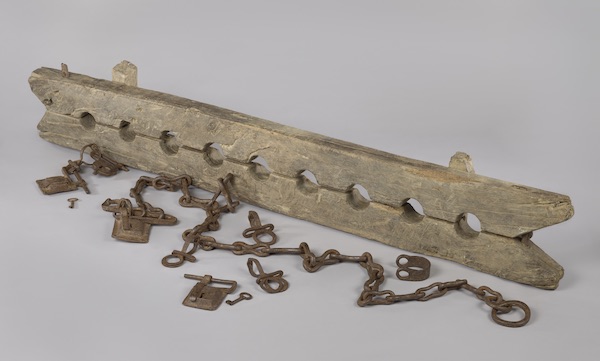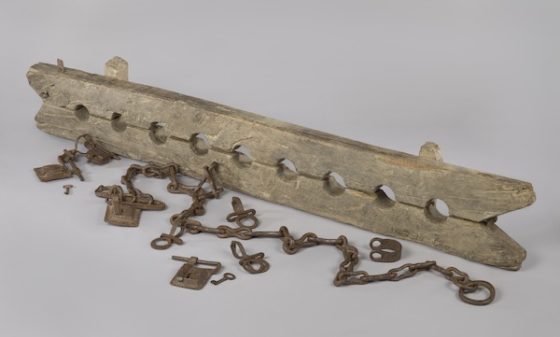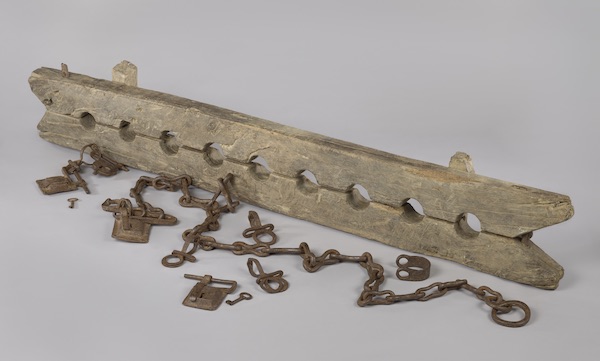 Slavery should be better taught in Dutch schools, according to the general director of the Rijksmuseum, which next year will put on its first major exhibition on the dark side of the Netherlands' colonial past.
'I think it is essential that it is added to the school curriculum to create a better understanding of each other and where we come from,' Taco Dibbets said in an online press conference. 'It is part of Dutch history, and that history should be made more and more complete in school curricula.'
The Rijksmuseum will next February open an exhibition that has been three years in the making, involving 100 objects borrowed from all kinds of institutions, and 10 stories of people involved in the slave trade that powered the Netherlands from the early 17th century until 1863.
It is a subject that still, the curators admit, sparks controversy. Earlier this year prime minister Mark Rutte told parliamentarians that it would be 'too polarising' to apologise for the nation's slaving past during a debate on modern-day racism.
'Racist'
Amsterdam Museum last year stopped using the term 'Golden Age' entirely in recognition of the great wrongs of the age, such as slavery. Meanwhile, a debate has raged on whether or not the Royal 19th century golden coach should still be used, as one panel contains images some people consider racist.
But Dibbits, who welcomed a commission recommending the repatriation of art looted during colonialism, said we should not blink at a discussion of the negative sides of the past, including slavery.
'Slavery was an essential component of the colonial period in the Netherlands and many generations have suffered unimaginable injustices as a result,' he said. 'The past has been insufficiently examined in the national history of the Netherlands, including at the Rijksmuseum. We should address historical subjects of relevance today…and we felt that slavery is of great importance to our society today. Black Lives Matters shows the urgency that this subject is addressed.'
Shackles
The story will be told through stories of individuals, from those who broke the shackles of slavery to an African servant in the Netherlands and wealthy sugar industrialist. Objects will range from the Rembrandt portrait of Marten Soolmans and Oopjen Coppit to chains and a set of shackles used to keep slaves from escaping at night.
Valika Smeulders, head of history at the Rijksmuseum, said that previously museums had focused on an economic narrative of this period, rather than its basis in slavery.
'[Why it has taken so long for these stories to be told] is a good question,' she said. 'I think it has been really difficult for people to bring different historical perspectives together. For the longest time you had economic history. There has been academic research into the social history. There's a huge public debate going on in which people point out that it is so important to bring that social history into museums as well.'
The Rijksmuseum is dedicated to presenting the story behind all of its objects, added Dibbits. 'The Rijksmuseum should be a house for everybody, and by telling a more complete history of the Netherlands, we also aim to have a more complete public, to include more people,' he said.
Controversy
Tom van der Molen, curator at the Amsterdam museum, which provoked national debate when it raised the issue of the negative sides of the era, welcomed the Rijksmuseum exhibition even if it might stir up controversy.
'I am very pleased that the Rijksmuseum has taken this step: I really admire them,' he said. 'It is the national museum and it is not an easy discussion.
'This subject touches on feelings of national identity and people's own identities, and people don't like it when they want to be proud of these. We want to make other perspectives on history possible, not just the perspective of power and wealth. It's not about pride and shame but all sorts of other feelings that history can stir.'
Apology
Human rights lawyer Liesbeth Zegveld told DutchNews.nl that the attention given to this subject raises the issue of whether the Netherlands should apologise for its slave-trading past.
'I feel we have such a moral obligation [to apologise],' she said. 'The municipality of Amsterdam is researching the question with a view to a possible apology, I believe.
'The King apologised for crimes committed in the Dutch Indies, of course, in spring this year. And Rutte for WW II in February.'
Thank you for donating to DutchNews.nl.
We could not provide the Dutch News service, and keep it free of charge, without the generous support of our readers. Your donations allow us to report on issues you tell us matter, and provide you with a summary of the most important Dutch news each day.
Make a donation