Residents-only rule for coffeeshops proposed in Amsterdam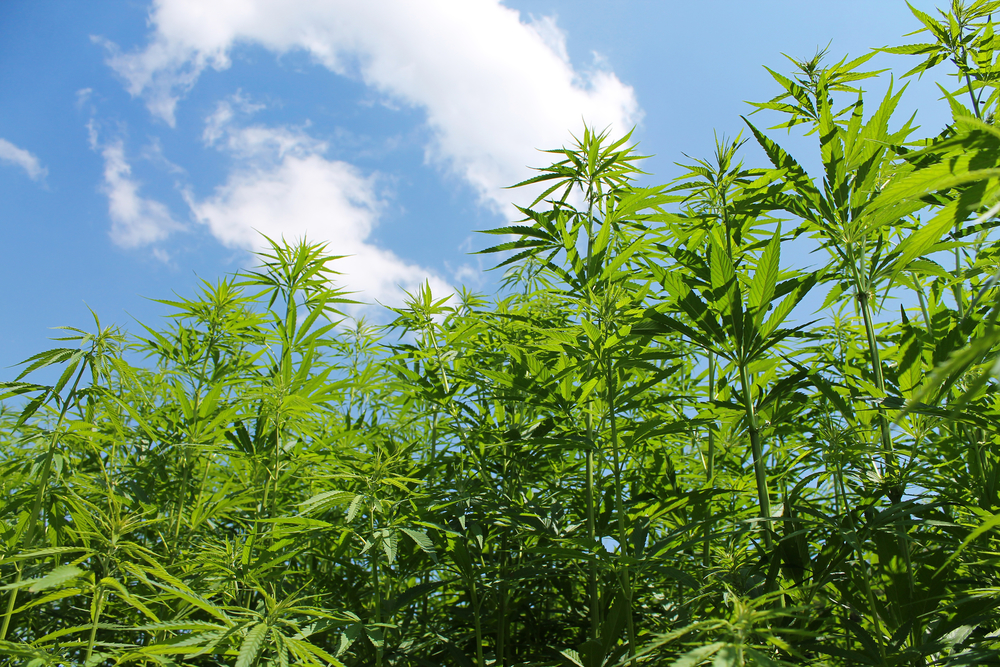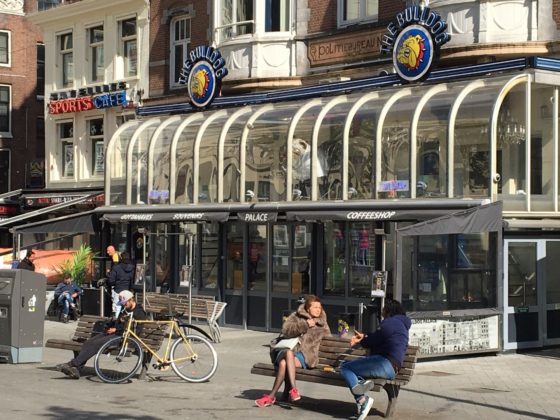 Amsterdam city council is gearing up for a new discussion on banning non-residents from its coffeeshops next month, after two new proposals were submitted.
Although a national law says only Dutch residents can buy cannabis from the shops, Amsterdam has never enforced the ruling. When Dutch drug laws were tightened in 2013, there were concerns that the residents-only rule would drive dealing onto the street and create more nuisance, the late Amsterdam mayor Eberhard van der Laan said at the time.
But now thanks to a citizen's petition and new set of proposals from the opposition VVD party, a foreign visitor ban is back on the table and up for debate again.
Increasing numbers of councillors believe that a vote could be a close one, with a new drive to change the type of tourist who chooses to visit. In recent years, as city ombudsman Arre Zuurmond noted, increasing nuisance from partying tourists has made some parts of central Amsterdam an inadequately policed 'jungle'.
Earlier this year, mayor Femke Halsema warned that there was not enough space for the normal tourist load, and the city asked for emergency powers to close hotels  if necessary.
Meanwhile, the local government has been cracking down on tourist nuisance, banning Airbnb-type rentals in three central areas, regulating tours, and launching a review of prostitution windows and crackdown on criminality around coffeeshops.
A recent briefing from Halsema said the council also wants to 'reduce the pulling power' of cannabis on tourists, and a highly critical report last year proposed enforcing the non-resident rule.
Easy drugs
'Two years ago, when ChristenUnie proposed it, a lot of parties didn't see the benefit but I think more and more parties endorse this policy change,' said Don Ceder, leader of the ChristenUnie in Amsterdam.
'Specific crowds came back after lockdown, and we are seeing disturbances increasing again even though we don't have the same number of people. It's time to look at the international image and I think a residents-only policy for coffeeshops could really help,' he said.
'Then it would no longer be the city of easy drugs but a city that attracts different crowds. If a lot of people come who don't cause problems, there is room for more of a visitor-based economy.'
Robbert Overmeer, owner of the Brug 34 bar and chairman of the BIZ Utrechtsestraat local traders' group, set up the Stop Het Drugstoerisme campaign and petition. He has won enough public votes to spark a discussion in council and will argue that many drug tourists who have returned do little to increase hotel occupancy and support bars and restaurants, but create the same levels of nuisance.
Stoned
'The real thing is to change the perception of people who come to Amsterdam that it's a city where they can use drugs and f*** prostitutes,' he said. 'We want people who are interested in the city and culture, museums, food – not only people with money. We don't have the feeling that the people who come for drugs even enjoy the city: they are stoned all the time.'
He added that even when an estimated 75% of tourist numbers returned in the summer, his colleagues in the hotel industry still had up to 15% occupancy: 'I see [tourists] sleeping in the cars, pooping and pissing out of the car, leaving all [their rubbish] behind and of course taking drugs back and that will pay for the trip.'
He said that the tourist industry should be prepared to take a loss now in order to make a 'radical shift'. 'We should set the new target on the horizon, then it will be clear for everybody that we don't want these people,' he said.
Balance
A spokesman for Amsterdam's VVD told DutchNews.nl that its proposals to put 'balance' back into the red light district aim to change Amsterdam's reputation as a destination for drugs, sex, alcohol and misbehaviour.
The proposals call for far-reaching rules. 'The relative quiet as a result of the coronacrisis gives us the unique chance to bring peace back to this historic part of our inner city, but this requires quick, vigorous action,' the motion states.
Dennis Boutkan, tourism spokesman for Amsterdam's PvdA, agreed that there needs to be a 'broader vision' of the inner city and efforts to attract more business visitors, but said a key issue is how a residents-only policy would be policed.
'The residents-only rule could contribute to a better image in terms of foreign tourists, so that they don't just come here to smoke dope, but if street dealing grows, then it is not a good solution,' he said. 'The broader question is the capacity of the police, because we have a big problem with a shortage of police and street wardens.
Struggle
'However, something has to change with the image of the city abroad, because we want other kinds of tourists. It's going to be a long struggle.'
Although the mayor of Amsterdam mentioned the residents-only discussion in passing during a council meeting several weeks ago – saying she thought there was 'no majority' for it – futher clarification was not available. Two spokespeople for Halsema did not return repeated calls from DutchNews.nl.
The Bond van Cannabis Detaillisten, which represents coffeeshop owners, is understood to strongly oppose the proposals and is currently campaigning against street dealing. DutchNews.nl has approached the association for a comment.
Thank you for donating to DutchNews.nl.
We could not provide the Dutch News service, and keep it free of charge, without the generous support of our readers. Your donations allow us to report on issues you tell us matter, and provide you with a summary of the most important Dutch news each day.
Make a donation