Efteling accused of cruelty after mother is arrested over toilet access for autistic child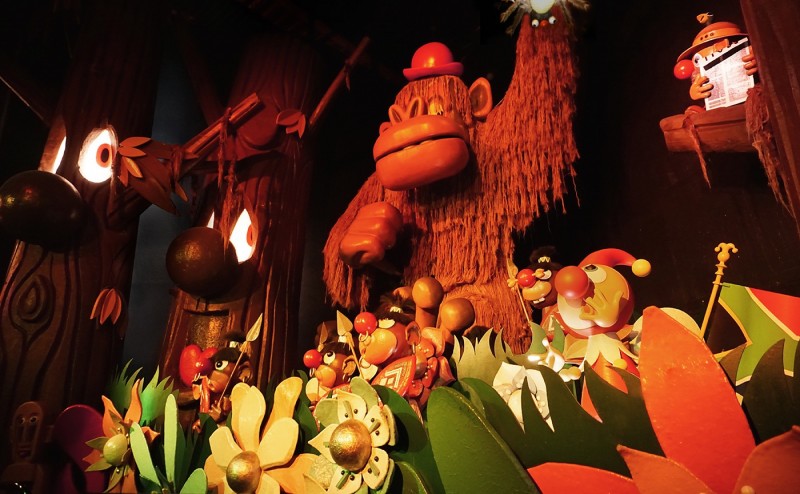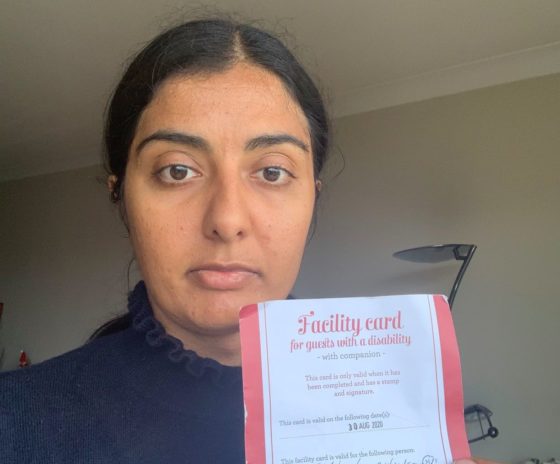 A Belgian woman who was arrested at the Efteling amusement park and put in a police cell for a night after a row about whether her eight-year-old, autistic son could go to the toilet has accused the theme park of 'humiliating' and 'cruel' treatment.
According to her lawyer, Liza Kurukulasuriya and her family are pursuing legal action against the theme park and intend to file a report of discriminatory abuse to public prosecutors.
In a Facebook post, which at the time of writing had been shared more than 4,000 times, Kurukulasuriya – who is partly of Sri-Lankan origin – claimed she had experienced 'outrageous' treatment. She said she was racially abused by an employee and imprisoned on 'physical abuse' charges that were dropped the next day.
Kurukulasuriya, a senior development manager for a think tank in Brussels, visited the Dutch theme park with her family last weekend, including a son who was diagnosed with autism at the age of two. She and her husband claimed that after waiting in a toilet queue for 'fifteen minutes at least' near the park's closing time, they were told that the toilet was shutting.
Their eight-year-old son, who has behavioural issues that make it difficult for him to queue, was deeply distressed and about to wet himself. The family claims that a Dutch woman was allowed in but their son was not, even though they showed a facility card for guests with disability and medical certificates explaining his needs.
'You black bitch'
They claim a female Efteling employee called Mrs Kurukulasuriya 'you black bitch' for protesting, and said they told the child to run inside 'despite the Efteling lady blocking the entrance'. The Facebook post continues: '[The mother] also managed to squeeze in because our kid panics when he does not see us close by despite the threats to call the security.'
However, Mrs Kurukulasuriya was then detained by Efteling security, denied water and toilet access, her mobile telephone was reportedly removed, and the police were called. She was arrested on the charge of physical 'abuse' of an Efteling employee, a serious crime with penalties of up to four years in jail.
Mrs Kurukalusuriya told DutchNews.nl that she had been accused of 'body-checking' the employee while entering the toilet but denied violent behaviour and was devastated by the events.
'I didn't hit her, I didn't hurt her: how can you put a person in jail for this?' she said. 'I spent 17 hours of my life in jail and how many people were murdered and robbed during this time? I think what happened is disgusting. When I have to tell my kids I was arrested because they wanted to pee, I still can't believe it.'
She said that her family had recently worked for two years to help their son control his bladder rather than urinating in the street, which was why it was important that he didn't go behind a tree. 'I [am not protesting about this] for financial compensation,' she added. 'I just want to make sure no other family experiences anything similar.'
Special needs
Her lawyer Geoffrey Woodrow told DutchNews.nl that they intended to file a report to the public prosecutor alleging discriminatory insults by an Efteling employee and would be complaining to the Efteling directly. 'Things really went a bad way, and the family's aim is to ensure there is more attention for visitors and children with special needs,' he said.
'What is very disturbing is that the woman was held for a long time, arrested by police and spent the night in a cell. If she was suspected of robbery, then this might be appropriate but for an incident over a WC involving a child, it is absolute nonsense.'
A spokesman for the Zeeland-West Brabant police force told DutchNews.nl that she was held overnight on allegations of 'simple physical abuse' because it was too late to investigate that evening.
'Because it was late and the case could not be heard, the woman was detained overnight and the next morning the case was picked up, the woman was heard in the presence of a lawyer and was released in the course of the afternoon,' he said. 'The case against her was dropped. The shock of the incident and the fact that the woman slept here and only went home the following day was enough to say there was no point in following the case.'
Annoying
A spokeswoman for the 'communication and reputation' team at the Efteling said that they would be investigating internally: 'We are of course very shocked by this story. We heard on Sunday that there was a problem in our amusement park, but the situation described to us does not quite match the story given by this family on Facebook.
'Of course we find it very annoying that this family has been left with a bad feeling after their visit to our park, when a day at the Efteling should be a carefree one.'
The Efteling has in past years experienced continuing controversy over rides accused of perpetuating racial stereotypes, reportedly writing to petitioners earlier this summer that many of its attractions feature 'exaggerated characters…whether they are cannibals from Africa to Red Riding Hood' and so it was not planning to change them.
Thank you for donating to DutchNews.nl.
We could not provide the Dutch News service, and keep it free of charge, without the generous support of our readers. Your donations allow us to report on issues you tell us matter, and provide you with a summary of the most important Dutch news each day.
Make a donation