Survey after survey confirms racism does exist in NL: a round-up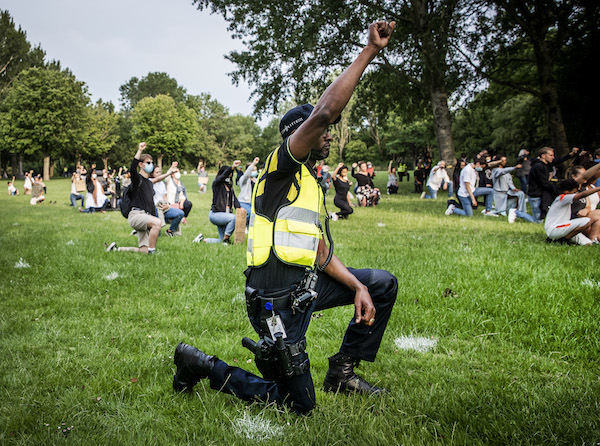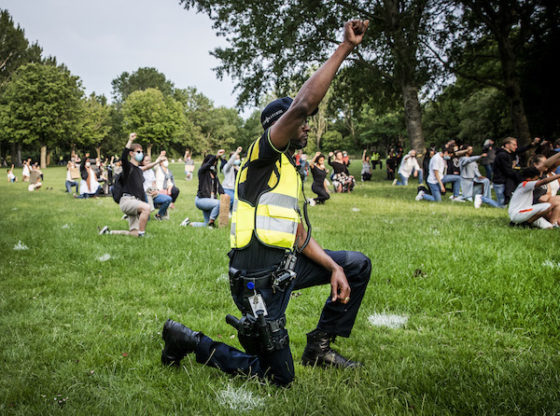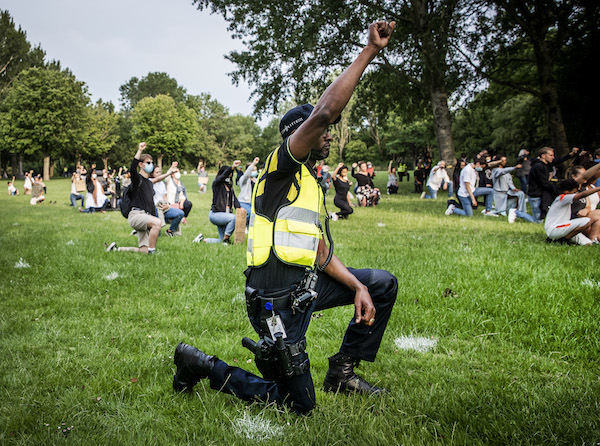 Several surveys focusing on different aspects of racism in the Netherlands have been published by Dutch media since the Black Lives Matter demonstrations erupted across the country. Here's a round-up of the new and the old.
Institutional racism
Current affairs how EenVandaag published the results of a survey of 39,000 regular users of its online Opiniepanel, including 5,000 people with an ethnic minority background.
Some seven in 10 of those polled said there is institutional racism in the Netherlands. Almost seven in 10 of people of colour said they had faced discrimination of some form, compared with 17% of the white Dutch – the survey covered age, disability and sexual orientation as well.
Some 40% of ethnic minority respondents said they had been the subject of discrimination at school or college because of the colour of their skin, and 29% said they or family members were more likely to be stopped by police than the ethnic Dutch.
HR departments
A survey of some 2,000 HR professionals for consultancy Berenschot, publishing grouop Performa and AFAS Software found that just 20% of companies have an active strategy on diversity and 60% don't focus on the issue at all.
There was also a wide difference between sectors, with 44% of public sector respondents saying they actively managed diversity issues, compared with just 15% of HR professionals working in industry.
The figures come from the three company's annual trend report, rather than being a specific response to the racism debate.
Painful
Popular women's magazine Linda carried out its own online survey of some 7,000 readers, which found nearly 76% approve of the anti-racism demonstrations taking part in the Netherlands. And almost 50% of the respondents said the ongoing discussion is a 'painful' one.
More than that, over half the respondents (54%) said they had unwittingly engaged in racist behaviour at some point, while almost 6% had deliberately done so.
Recent reports
Over the past few years, there has been a steady flow of reports and research into racism covering education, housing and employment.
And more complaints were made last year to the various Dutch organisations which collect statistics about discrimination, according to a report compiled on behalf of the police and home affairs ministry. I
In total, nearly 10,000 complaints were made to the police and other agencies in 2019, of which around 42% related to people's ethnic origins.
Jobs

Way back in 2007, the government's socio-cultural think-tank SCP found that someone with a non-western name was less likely than someone with a Dutch name to be invited for a job interview, despite having a similar cv.
And research by the universities of Amsterdam and Utrecht published last year confirmed this picture. The researchers sent 4,000 fake cvs and application letters out over a four year period and again found foreign names are a hindrance to getting a job interview.
In 2018, researchers for television current affairs show Radar found that many temporary employment agencies are willing to discriminate against people with an ethnic minority background if requested to do so.
Almost half of 78 temporary employment offices phoned by journalists about jobs for a fictional call centre were willing not to send candidates with a Turkish, Moroccan or Surinamese background.
Social affairs ministry inspectors also reached similar conclusions last year after placing 707 fake cvs online and in jobs banks. While there was no difference in the reactions generated on the basis of sex or age, there was a 'significant' difference in the reactions received between minorities and the native Dutch, the ministry said at the time.
Housing
Housing market research carried out on behalf of Amsterdam and Utrecht city councils in 2019 also found that landlords and agencies are prepared to discriminate against people on the grounds of their ethnic background.
In Amsterdam, four in five agencies were willing to comply with a discriminatory request. 'We can do that for you,' and 'we don't rent to certain groups as a matter of course' were among the responses.
School inspectors have also warned that children with ethnic minority roots are more likely to leave school without any qualifications, while other research has shown students with ethnic minority backgrounds find it harder to get internships or work experience placements.
That 2015 study showed 52% of ethnic minority students have to write at least six letters to find a placement, compared with 38% of the native Dutch. They also earn an average of €14 a month less.
Police
Last week MPs voted in favour of calls to require the police to keep an active register of the number of people who die during or after being arrested and to take action to stamp out ethnic profiling.
Youngsters with an ethnic minority background are more likely to come into contact with the police as suspects in a crime and to be stopped and searched than their white peers.
'Unbelievable but true, the police and public prosecution department have never before published the figures [on deaths]. Change is coming,' said campaign group Control Alt Delete, which strives for a fair police force.
Thank you for donating to DutchNews.nl.
We could not provide the Dutch News service, and keep it free of charge, without the generous support of our readers. Your donations allow us to report on issues you tell us matter, and provide you with a summary of the most important Dutch news each day.
Make a donation