Inburgering with DutchNews.nl: a guide to 12 tribes in the Netherlands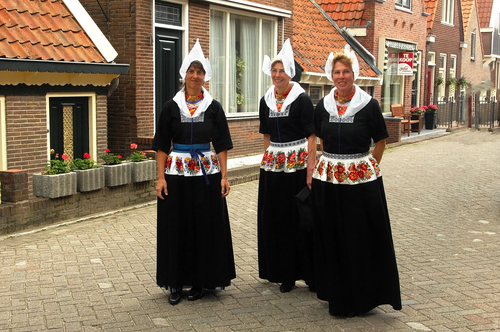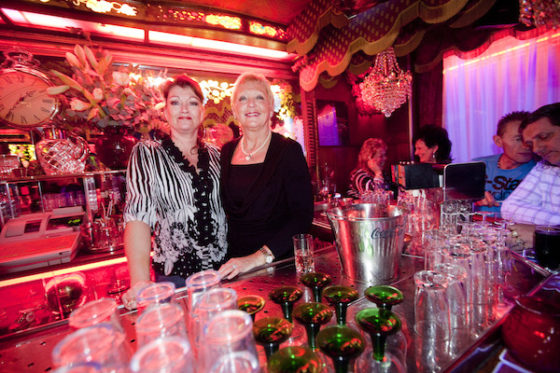 So while we are all largely confined to base, what better time to brush up your knowledge of all things Dutch? DutchNews.nl is pleased to present its very own 'inburgering' course in, well,  however many lessons it takes.
Lesson 3: Dutch tribes.
If you are Dutch yourself, or have been here for some time, you know that the typical Dutch person does not exist. Here are 12 of the numerous tribes you may spot in the wild.
Jordanezen
Jordanezen are the original inhabitants of the Jordaan, a neighbourhood in the heart of Amsterdam. Once a poor but tightly-knit community, the Jordanezen of yore shared a love of Italian opera – played on a street organ and danced to enthusiastically – and the neighbourhood spawned lots of famous singers, both male and female. However, the Jordaan became a coveted place to live and has been taken over by yuppies. Most of the authentic Jordanezen moved to Almere. They all return 'home' for the annual Jordaan Festival.
Habitat: Cafe Nol and the Johnny Jordaanplein.
Clothes: well worn but clean (in the olden days).
Accessories: lots of red plush and CDs featuring Johnny Jordaan, André Hazes, Willy Alberti and Tante Leen.
The Grachtengordelaar
A mix of the seriously rich and bohemian (but still rich) arty types. This tribe votes D66, or at least say they do. Despite this, they are still dismissed disparagingly as the 'left-wing elite' by right-wing populist Geert Wilders and his ilk. Their name refers to the canal belt in central Amsterdam, where they have at least one of their houses.
Habitat: the canal homes of Amsterdam, the Negen Straatjes, Noordermarkt organic market
Clothes: Shabby chic, red trousers (men), white trousers tucked into boots (women) Accessories: Cargo bikes, hockey sticks (adults), football boots (children of both sexes), Range Rovers
The Tokkies
The Tokkie tribe takes its name from the reality TV show Family Pride – which focused on the Tokkie family and their matriarch. The family was described by an exasperated housing association as having 'terrorised the neighbourhood for years'.
Habitat: The original Tokkies lived in Slotermeer – an area of post-war social housing in Amsterdam. Today, the generic Tokkie can be found everywhere
Clothes: a 'campingsmoking' or tracksuit.
Accessories: a big gut, a belligerent nature and some stuff that fell off the back of a lorry
Volendammers
The inhabitants of the Roman Catholic fishing village of Volendam are notoriously insular and no matter how long you have lived in Volendam you will never become a Volendammer. Volendam youngsters have a reputation for substance abuse due to the large amount of drug residue found in the sewers. Volendam has also spawned pop groups (who excel at 'palingpop', or eel pop – a sub-genre of the Dutch pop canon described as 'lyrical, melodious and rather melancholic') and famous football players.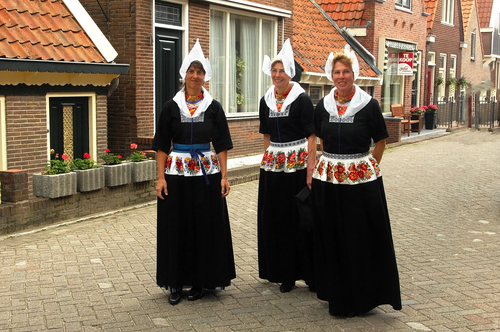 Habitat: Volendam, fishmongers in Amsterdam (they own them) and building sites (they work on them)
Clothes: klederdracht, or traditional costume, but only for the benefit of the numerous tourists, so now it's back to normal garb for the duration of social isolation
Accessories: a fishing rod, a football, a microphone
Gooische vrouwen
The women of the Gooi, an area of large houses in leafy avenues near Hilversum, are a very popular tribe thanks to the television series and films of the same name. Gooische vrouwen are typically married to rich men, don't work and spend their time meeting other Gooische vrouwen for lunch.
Habitat: 't Gooi in Noord Holland – Naarden, Bussum, Blaricum and Laren
Clothes: frosted hair, white trousers tucked into boots
Accessories: a Volvo SUV, lots of bling, one overweight child with a hockey stick
Corpsballen
The corpsbal, or bal, is arrogant, misogynistic and hard-drinking and wears a tie at the age of 20 – in other words, a frat brat. Ballen are predominantly male and tend to indulge in weird rituals. They are, to put it mildly, not good with women. College fraternities are widespread in the Netherlands and provide senior staff for all the major corporations and many political parties, as well as husbands for Gooische vrouwen (see above).
Habitat: bars, student association premises, the hockey pitch.
Clothes: blazer and (frat house) tie
Accessories: a biertje (never a pils)
Tukkers
The Tukkers tribe is confined to the east of the country, in the province of Twente, where they live cheek by jowl with that other eastern tribe the Achterhoekers of Gelderland. The name Tukkers was a derogatory one for the mainly rural population of Twente but now it is carried with pride.
Habitat: Twente.
Clothes: Twentenaren are indistinguishable from other Dutch people until they open their mouths and talk Twents
Accessories: a lighter, a milk churn, some milk and a bit of carbide to practise carbidschieten, or blowing up milk churns
The Zwartekousenkerk
These strict men (and women) who belong to the zwartekousenkerk, or church of the black stockings, are members of one of a myriad of strict Protestant religious communities in the Netherlands. Go to Staphorst, near Zwolle, on a Sunday and there's a good chance you'll meet some of its members as they go to church at least twice.
Habitat: the Dutch Bible belt: from the west of Overijssel to Zeeland
Clothes: dark suits for the men, hats and skirts for the women and never ever trousers
Speech: when talking of things religious, they will use what they call the 'tale Canaäns' (the language of Canaan), an archaic, biblical Dutch with Hebrew expressions.
Accessories: a Bible and hats. And black stockings.

Dodgy politicians from Limburg
Limburg, along with Brabant, is a southern province that strait-laced Northeners call 'bourgondisch'. What they mean is that Limburgers like to eat, drink and be merry, and what they imply is that because of all this cosiness businessmen and politicians rub shoulders a little too enthusiastically, as indeed several corruption scandals have revealed. Most belong to the VVD party.
Habitat: Limburg town halls
Clothes: business suit and tie
Speech: a Limburgs accent is Dutch 'with a soft g'. Limburgs proper is one of three minority languages in the Netherlands recognised by the European charter for regional and minority languages. It is incomprehensible to non-Limburgers
Accessories: we couldn't possibly comment
De Friezen
Frisians are perhaps the most fiercely nationalistic of all Dutch tribes. They come from the northern province of Fryslân with its 11 cities and they have their own official language. Frisians speak Frysk at the drop of a hat, especially when they meet other Frisians for the first time – it's a sort of test and mutual bonding ceremony. There is also a Fryske Nasjonale Partij which has four out of 43 seats on the provincial council. A long way to go there then.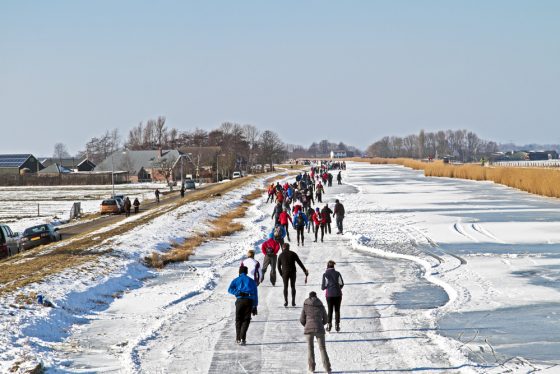 Habitat: Ljouwert (Leeuwarden), Frjentsjer (Franeker), Hylpen (Hindeloopen), Snits (Sneek) – you get the picture.
Speech: Learn this off by heart to fit in: Bûter, brea, en griene tsiis; (butter, bread and green cheese) wa't dat net sizze kin, is gjin oprjochte Fries (who can't say that is not Frisian).
Accessories: speed skates and a Frisian flag, which despite what you may think features waterlilies, not hearts.
Brabos
Brabos are inhabitants of Noord-Brabant. Key word for this tribe is gezelligheid, as in a gezellige Brabantse koffietafel – or a jolly coffee-and-cakes get together – where you are sure to be offered a Bossche bol – or chocolate and cream puff pastry ball. The Carnaval celebrations are another important part of Brabo culture although these will probably be associated with the current corona crisis that has hit the province so hard for a long time to come. Brabos are hospitable and when you leave the coffee gathering full of cream puff pastry they will send you on your way with a hearty 'houdoe!' which means 'Take care!'.

Habitat: Noord-Brabant
Clothes: anything and everything at Carnaval
Accessories: anything and everything at Carnaval
Expats
Most foreigners in the Netherlands do not consider themselves expats. Expats tend to be very critical of their new environment and stick together in sub-tribes, depending on where they originally came from. Favourite moans include the awfulness of Albert Heijn, Dutch 'directness' and the non-acceptance of credit cards, but they all love cycling and stroopwafels.
Habitat: networking events, Zuidas, and expat centres
Speech: expats like to show off their three words of Dutch in front of friends and then get very angry when the waitress answers them in English with a Polish accent.
Clothes: expats dress pretty smartly for work when they first arrive but quickly adopt Dutch standards – jeans with a jacket and suede shoes for both sexes – when they've been here a while
Accessories: a bike, a 30% tax ruling (for now), passports and a plane ticket home (postponed)
Thank you for donating to DutchNews.nl.
We could not provide the Dutch News service, and keep it free of charge, without the generous support of our readers. Your donations allow us to report on issues you tell us matter, and provide you with a summary of the most important Dutch news each day.
Make a donation