Partner content
Good vibrations for house buyers in Groningen city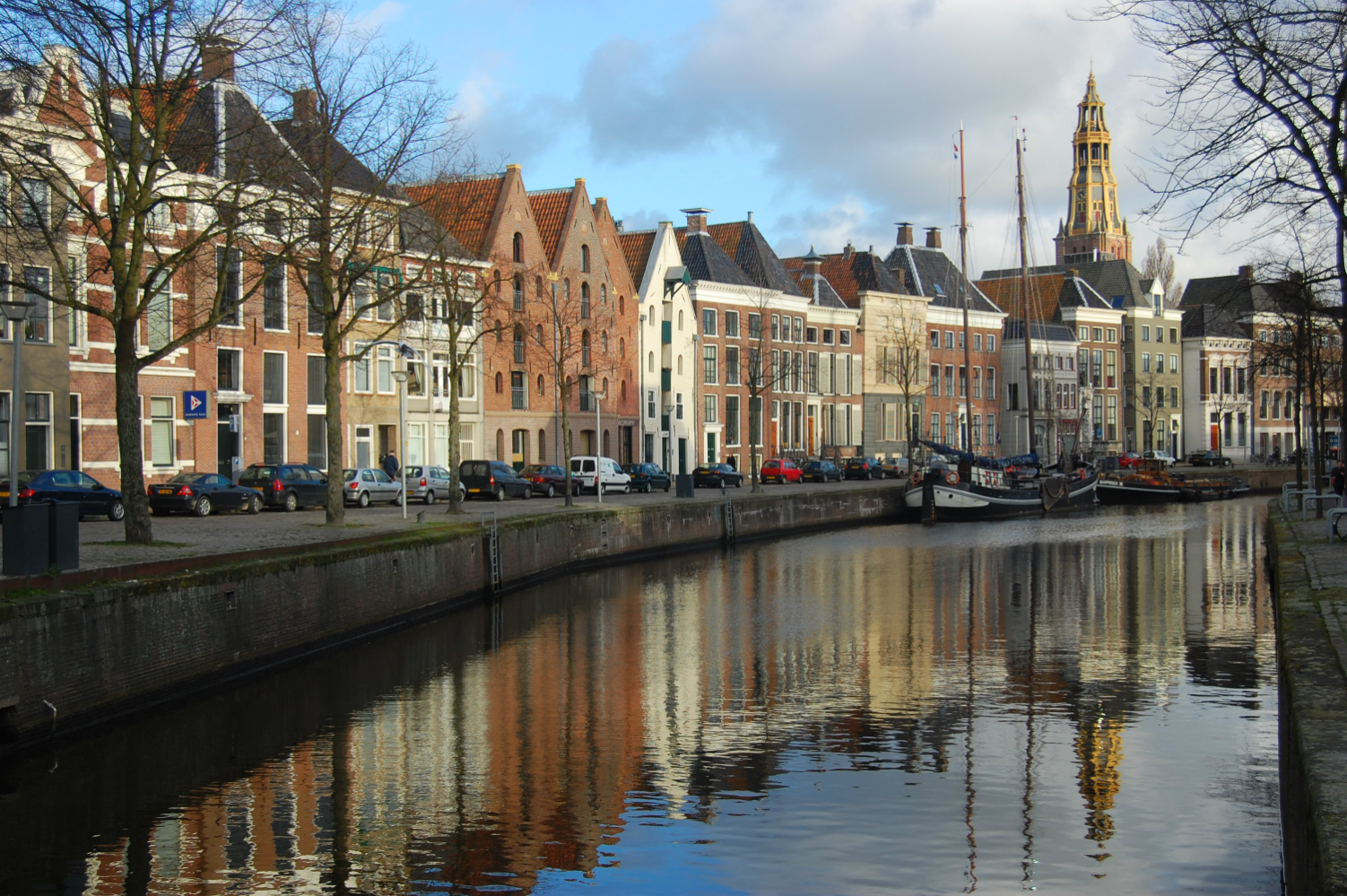 Ground is moving in Groningen – in the best possible way. The capital of The Netherlands' north-eastern province, always a popular university destination, is attracting steadily more house buyers.
Drawn by its mixture of history, nature and keen prices, home seekers have been flocking to Groningen. In the last quarter of 2019, according to the Dutch statistics office CBS, prices in the region as a whole rose the most in 14 years  – rocketing by 8.4% and driven by the popularity of its main city.
But according to the experts, this city is still a place where the average Dutch house price of around €300,000 can buy you a very appealing home.
'Groningen city has everything,' says Margriet Zwanenburg, an Expat Mortgages mortgage specialist covering Friesland, Groningen, Drenthe and Zwolle.
'For the Dutch average price you can get a house of two floors at the borders of the city and within the city you could get a 90 square metre apartment. In the inner city, homes cost around €3,000 or €3,500 per square metre – which is a bit different compared to Amsterdam! The only downside is that more and more people are interested in Groningen, so the prices are going up.'
There are some 9,000 international students in Groningen, according to Sandra Lambers of Marketing Groningen, and many look to settle there for longer. 'It's a small but lively town in the north of the Netherlands, near to Germany, not as full as Amsterdam and with a lot of room,' she says. 'We have lots of educational and opportunities to develop and grow, and you can do everything you want to here. The prices have been rather affordable, but it is hotting up as Groningen is more and more attractive.'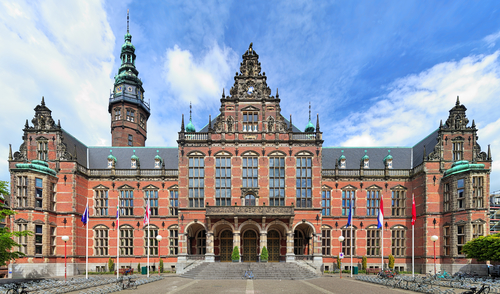 It's not only Amsterdam that has beautiful, medieval canals and old buildings: Groningen has a long history as a settlement. It was first mentioned in documents from 1040, but the area is thought to have been inhabited from prehistoric times and the oldest remnants of hunter-gatherer's homes are up to 13,000 years old.
Zwanenberg stresses that you can find everything from a starter home to charming old houses: she even gives a workshop every first Wednesday of the month at the Launch Cafe on Herestraat, an old bank building which still has its own safe but has been converted into flexible work spaces! Charming old districts from De Schildersbuurt to the studenty De Korrewegwijk are matched with modern developments like the Forum Groningen cultural centre and Groninger Museum.
She says that there are often more mortgage options for people than they think – even with a temporary contract. 'If you go to the south of Groningen, in Haren you have the international school, which makes it more popular but you still have some good prices there,' she adds.
'From that area you can get to the centre of Groningen city quicker, but as you are outside, the prices are better. There also some big companies which attract more and more internationals nearby like Philips and the Google data center in Eemshaven. In Groningen you see that a lot of internationals and expats are studying at first and then those students want to stay.'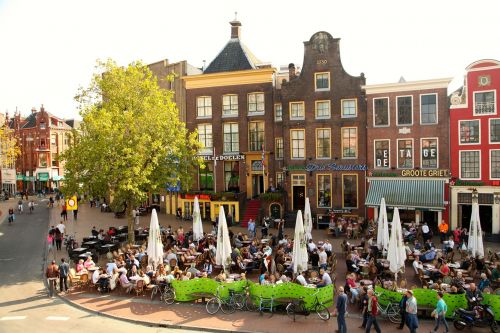 The province as a whole has had its challenges, with the north east in particular impacted by a series of earthquakes linked with gas extraction from Europe's largest gas field. However, the Dutch government has now pledged to reduce extraction from the area to nil by 2022, there is a region-wide programme to strengthen homes where necessary and homeowners with damage are claiming €122 million in compensation.
It's wise, says Zwanenburg, to ask your agent if you should make any extra checks on a house, depending on where it is. 'With earthquakes in mind, for example in the north east of the region, you sometimes see houses have been officially inspected,' she says. 'If an inspection says that they are safe, it's okay but it's a good idea to check with your estate agent.'
Although Groningen city has felt a few vibrations, local experts say they are just as likely to be the sounds of late night bars and a student lifestyle. 'Unless you are directly affected by earthquakes, they aren't really on the daily agenda in Groningen city,' says Lambers. 'In the places around, it's a good idea to look at which area you are in but here they aren't really part of our daily lives.'
The major downside – the experts agree – is that the spiking interest in the city means that good houses in popular locations can be sold within 48 hours and you may have to bid over the asking price.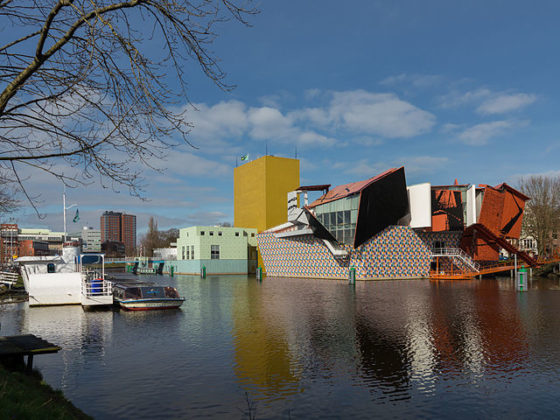 Martin Hammega, owner of estate agent AnderZ, says that the city offers employment, a manageable size, good nightlife and facilities – and it shows: 'The market is overheated,' he says. 'Finding a house can be challenging but we advise expats to register with www.iwcn.nl – where we are a partner – and then it will all come good. Whether you want space, green, good schools or a hip and urban life, it's all here.'
Who knows, adds Lambers: soon you might be sympathising with the restrained locals by saying that a celebration is a bit OTT ('kon minder!'), sipping the local beers and enjoying mustard soup, poffert cake and eierbal Scotch eggs instead of bitterballen fried snacks.
'For €150,000 you can buy an apartment in Groningen – it's far less money than to buy something in the western part of the Netherlands,' says Zwanenburg. 'A good place for a starter home and you get a lot more house for the same price!'
Margriet Zwanenburg runs walk-in consultations on most Mondays at the International Welcome Center Northern Netherlands from 10:00-14:00 and a workshop for people interested in buying in Groningen on the first Wednesday of every month at the Launch Café on Herestraat 106 in Groningen.
Thank you for donating to DutchNews.nl.
We could not provide the Dutch News service, and keep it free of charge, without the generous support of our readers. Your donations allow us to report on issues you tell us matter, and provide you with a summary of the most important Dutch news each day.
Make a donation