Shorts in the office? The lowdown on today's business etiquette in the Netherlands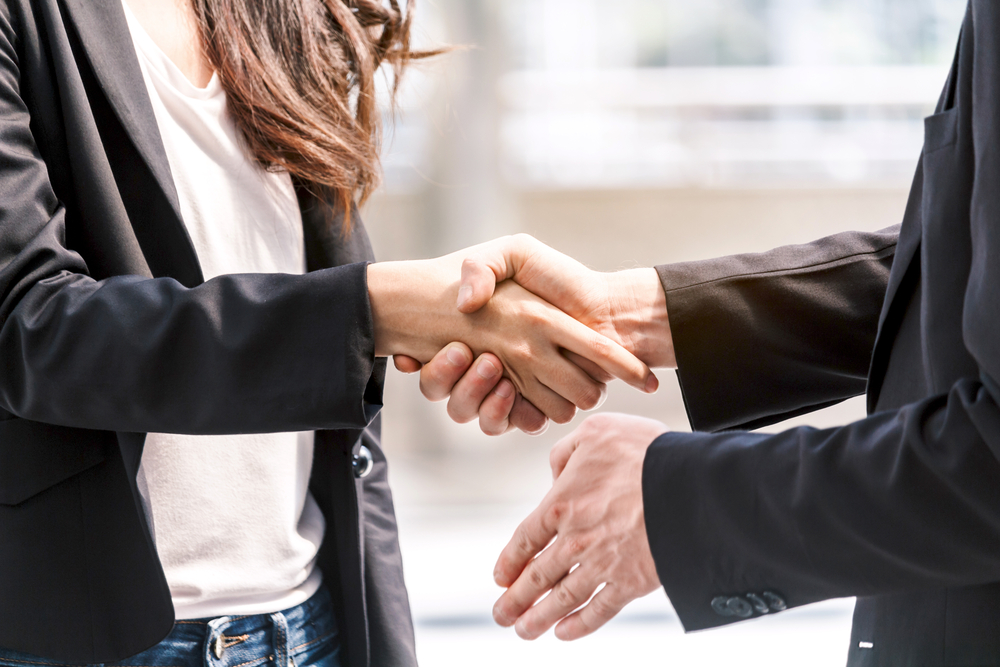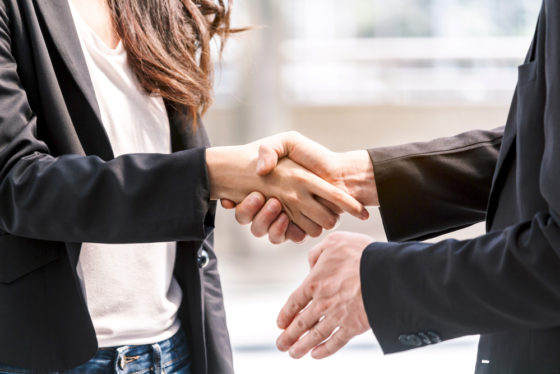 This summer, the Dutch social affairs ministry brought on an unexpected storm with an in-house magazine article on appropriate business dress for hot days: short skirts, it banged home in a tweet, should only be worn without tights if 'the condition of the legs' is good enough.
Cue a national Twitter and media storm, including a defiant photograph from staff at the ministry of defence featuring all kinds of short skirts, bare legs and footwear in the office.
But according to Lilian Woltering, founder of the Woltering Consultancy, who runs workshops in modern workplace manners, the misplaced guidance raised an important issue about appropriate business behaviour and dress in our increasingly informal world. 'My slogan is: politeness can make or break a deal,' she says. 'It's about money, actually. You should really take care of your manners and adapting to cultural differences.'
Christine Porath, an associate professor of management at Georgetown University in America has found that most organisations are plagued with 'rampant incivility', with at least 98% of workers reporting experiencing or witnessing rude behaviour in her 20 years of surveys.
In the Netherlands itself, much has been written about Dutch 'directness'. The first survey into the national identity by the (I added '' the') government's socio-cultural think-tank the SCP found that Dutch abroad think their countrymen are sometimes 'rude' and 'anti-social' (or, more positively spun, 'direct' and 'down-to-earth.')
Straightforward behaviour
In a business context, this straight-talking has positive and negative aspects according to Godfried Schölvinck, manager of the WTC Amsterdam Business Club. 'Dutch people are really straightforward in their behaviour towards other people and don't always know how to adapt,' he says. 'We have always been a simple trading country and it's always good to be direct in this. But they think other people are the same, and it's more easy to offend.'
Experts in international business agree that the first step in ensuring your manners fit the situation is to think about who you are addressing and their expectations.
'Determine your audience: who are you writing to, talking to or trying to contact?' advises Joost Fortuin, managing director of recruitment agency PageGroup Netherlands, who trains his staff in correct etiquette via role playing. 'Try to interpret how your message would come across. When in doubt, be a little more polite or formal, and then you can downgrade that.'
For international workers operating in a Dutch company, this might mean getting used to more directness, while Dutch people selling internationally need to consider the appropriate finesse, says Derk Rijntjes, chief operating officer at Darwin Recruitment.
'Non-Dutch people have to get used to our more direct approach,' he says. 'Getting feedback is quite normal in the Netherlands and international people are not always up for feedback or see it as critique.'On the other hand, he points out, Dutch people also have politer customs such as always announcing themselves first when they telephone someone, or saying hello in a lift rather than staring awkwardly at their feet.
Ethnic assumptions
It's also important to treat people as individuals rather than making sweeping ethnic assumptions, says Donnica Frijlink, office manager of the BSN Language Centre in The Hague.
'Nowadays there are so many workshops, conferences and books about cultural diversity, but we need to be careful not to generalise large groups of people,' she says. 'I'm from the States, have a mixed black, white and Cherokee Indian background but if someone looks at me, they just see black American, and wonder if I came from the ghetto. You need to build a relationship and get to know someone as a person.'
In terms of business dress, the first impression really matters, and again it's important to think of the company context and the client. Woltering says that on her etiquette courses, dress is a frequent subject of conversation, especially when junior employees see senior partners in jeans and sneakers.
'You should look like a lawyer for your clients,' she says. 'Think about how you come across and dress according to your job and work environment. A dress code taking into account different cultures is okay and – even stronger – it helps people, because they don't know where the boundaries are.'
Dress codes
Even in the financial district of Amsterdam, says Rijntjes, business dress codes are changing. 'Around here you see suits, but you don't see ties any more in the last year or two,' he says. 'We are getting less formal.'
Turning up in shorts to an interview is always a no-no – whatever the condition of your legs – but be careful not to dress too formally for something like a creative agency. Fortuin adds: 'There are some areas where if you come in a suit you may be taken less seriously as people will think you haven't correctly interpreted the culture there. Understand what presentation culture exists in your target audience.'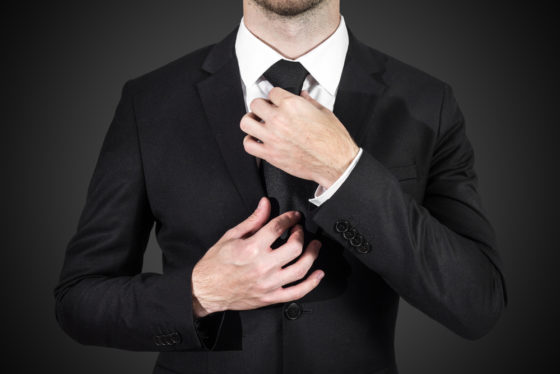 Written communication is another serious topic at the BSN Language Centre, which trains individuals and businesses in English and Dutch language and culture. Sandra de Bresser, head of the centre, says the wrong tone of voice or excessive abruptness can sabotage your intentions.
'Working in a British environment where people have a different etiquette from the Dutch, all email traffic is very sensitive,' she says. 'We once had someone who was quite short in her emailing, where the British aren't, and people were really offended. It is really important to understand the culture you are working in, to find the right tone of voice.'
You guys
For instance, an IT company tendering for a new HR system at the school was instantly out when it addressed BSN staff as 'you guys', she says. Instead she recommends starting politely, with a surname and formal sign off such as 'kind regards', and then mirroring the tone of the reply.
Social media such as Facebook Messenger or WhatsApp could be useful for switching meeting times or warning of a delay, for instance, but Woltering warns that they aren't appropriate for business messages. 'My rule is that the client determines how you communicate, so if your client sends you a WhatsApp, you can app back,' she says. 'But for lawyers, WhatsApp is not safe. You should only send WhatsApps about appointments or factual things – not corporate content.'
For Fortuin, a 'cold' call via WhatApp is simply inappropriate. 'Just last week I received a WhatsApp from someone that said: 'Hey Joost, I know you must be very busy so that's why I didn't call you. We are selling this, and can we get together?' I found that a bit too direct, and also for whatever reason they sent it to my private number. Probably I wouldn't have found their language informal if they had sent an email.'
Face to face
Although there's a wealth of ways to message each other nowadays, the experts believe in face-to-face communication, particularly if there is a problem. Fortuin says written communication should confirm what has already been agreed eye-to-eye.
More than this, says De Bresser, if things are going wrong, the first step is a human conversation. 'If there's a misunderstanding, pick up the phone or walk over,' she says. 'Sometimes the finesses of a language you cannot translate and I make it a point never to discuss emotional issues or difficult topics by email.'
Personal contact is also a way to build business and trust. 'I compare communication with dating,' says Fortuin. 'Even today when apps like Tinder are popular, people never make a connection unless they have met up. LinkedIn can create your first opening but it will never create a closing.' He adds that even though many people would rather eat their shoes than apologise, a personal 'sorry' when things go wrong can seal a relationship.
Can you ever be too polite? Yes, if it is getting in the way of communication, says De Bresser. 'If someone is too polite and you don't know what they are thinking – for example, they say 'yes' but think and act 'no' – that makes it really complicated to deal with,' she says. 'In some cultures, it is very impolite to say no.'
Networking events
Even in our multi-media world, personal networking events are important too, and it's key to practice making informal chat, and then making your excuses so you can circulate.
The BSN Language Centre fields frequent requests to teach business social talk. 'Companies that work internationally say they are fine with the technical terminology, basic emails and phone calls,' says De Bresser. 'But once they socialise after having had a business meeting across the globe, they don't know what to say or how to say it. It's really an important topic because that's where you make the final deals and build the connections.'
A starting topic is always helpful, which is why Schölvinck started organising the WTC Amsterdam Business Club's networking events. 'There's a subject and it's the starting point to a conversation,' he says. He recommends asking questions to show you are interested, moving on politely after 10 or 15 minutes, and the experts agree that although it's fine to share a business card, a LinkedIn invitation after the event is more subtle and just as effective.
Finally, success with modern business etiquette is not just about being flexible and appropriate in how you behave. It's also about taking a relaxed view on the receiving end of unexpected behaviour. 'I've received hugs from someone I didn't know instead of just a formal handshake,' says Rijntjes. 'I thought: this is new for me!' But Rijntjes says, he took it as a compliment and got on with business.
This article was first published in WTC Today magazine, published by WTC Amsterdam
Thank you for donating to DutchNews.nl.
We could not provide the Dutch News service, and keep it free of charge, without the generous support of our readers. Your donations allow us to report on issues you tell us matter, and provide you with a summary of the most important Dutch news each day.
Make a donation