Can the Netherlands save itself from rising water levels?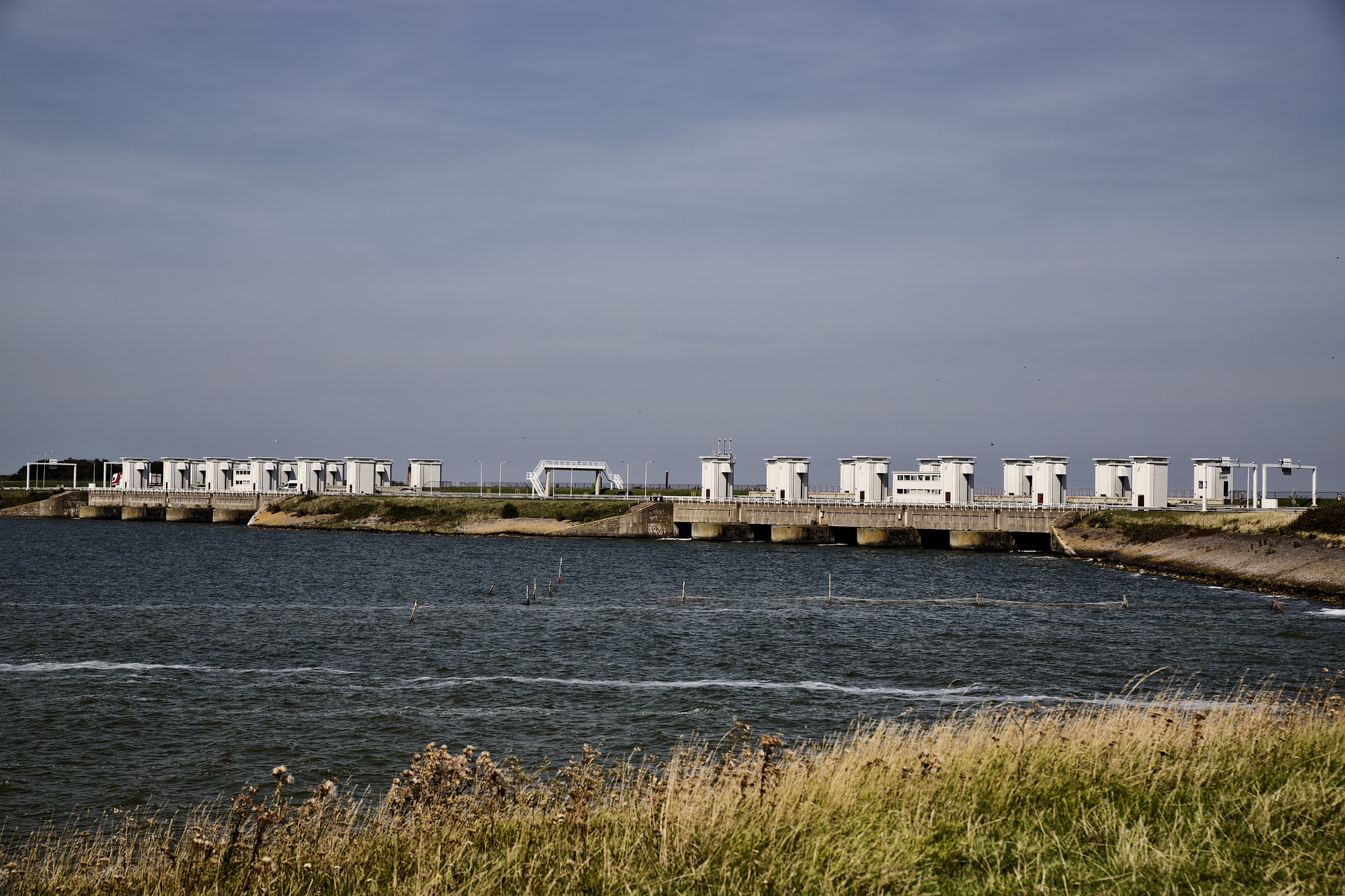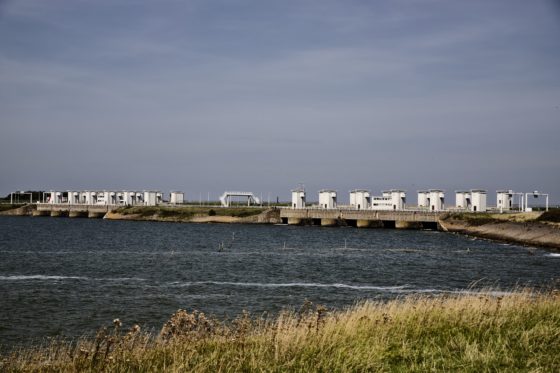 Concluding a two-part series on rising sea levels in the Netherlands, Deborah Nicholls-Lee looks at how the country is adapting to this aspect of climate change and how long it can hold out.
If you could slice through a levee, its striped appearance would look much like the rings of a tree, says Don De Bake, senior advisor for flood defences at the Rijkswaterstaat from 2009-2019. Some of these rings, ancient markers of where the dikes have been strengthened, are hundreds of years old.
Since the devastating storms of 1953, when water levels rose by 5m in some areas and more than 1800 perished, dikes in vulnerable areas such as Zeeland have doubled in height. With sea level rise in the Netherlands estimated at 40-100cm by 2100, the reinforcement goes on. 'I think that will never stop,' says De Bake. 'Especially as we have to deal with climate change.'
As sea levels rise, how long until the Netherlands is underwater

'We are not sitting on our hands,' he tells me, perhaps sensing the need to reassure. The government's Knowledge Programme, launched in 2019, is exploring how best to respond to sea level forecasts, with organisations such as Rijkswaterstaat, KNMI and Deltares, all working together to protect the country, as far as possible, against the effects of climate change.
The iconic Afsluitdijk, for example, an emblem of Dutch victory over water, is halfway through a €555m reinforcement programme which includes heightening the dike and strengthening its sides with 75,000 concrete blocks, each weighing 6,500kg. Across the country, 1km of dikes already need to be strengthened each week. Keeping the Netherlands dry has become a Sisyphean task.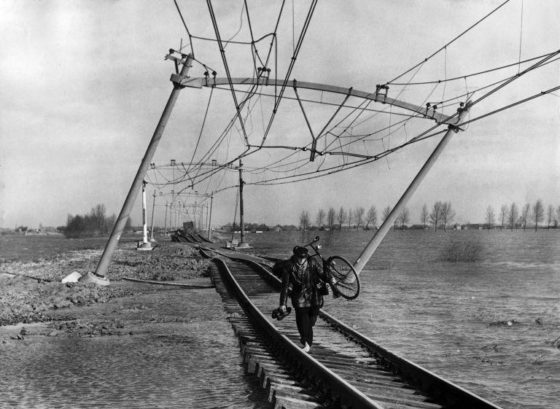 Further south, the €70m 'Sand Motor', a man-made hook-shaped peninsula, has transformed the Delfland Coast, creating a buffer against the sea. Sand suppletion operations to preserve the entire Dutch coastline nourish beaches with 12 million m3 of sand each year at a cost of €42-60m. If sea levels rise to 6mm or more per year, estimate Deltares, in some parts of the country, the sand is likely to disappear faster than we can replenish it.
Expulsion
With sea level rise comes excess salt, salinizing an estimated 125,000 hectares of Dutch soil by 2030, threatening our crops and drinking water. In Texel, the Zilt Proefbedrijf has already begun experimenting with saline agriculture which could play an important role in feeding future generations as salt invades our soils.
The survival of the Netherlands also depends on squeezing out of its land almost 5 trillion gallons of water a year – a figure which will rise with global warming. 'If we stop our pumping, then the western part of the Netherlands will be one big lake within half a year or so,' warns De Bake. Yet, draining the land causes it to sink further, and powering the pumps increases our carbon output. The Netherlands risks exacerbating the problem while trying to mitigate it.
Flood and float
From 2006-2018, under the Room for the River programme, a very different strategy ran alongside the reinforcement of water barriers, and that was to let them open. The huge discharges from the Rhine and the Meuse during the storms of 1993 and 1995 necessitated mass evacuation and forced the Netherlands to direct its attention away from the coastline and east towards the rivers.
Depoldering, the controlled flooding of a polder, was one of a range of measures undertaken in more than 30 locations to coax the Rhine, the Meuse, the Waal and the Ijssel into a broader area and reduce the flood risk.
For residents living on land deemed 'indefensible', now required to relocate to higher ground, this was a hugely controversial tactic. In low-lying territories, it seems, nothing is permanent. The Eendragtspolder, for example, a 300-hectare recreation area in Zuid-Holland, is also an emergency flood plain, capable of storing 4million m3 of water.
Rising sea levels are, of course, not the only flood risk. 'One thing for sure with global warming, is that you have more water vapour in the atmosphere and then you get more extreme rains,' explains Dewi Le Bars, climate scientist at the KNMI. Since records began, the frequency of freak storms such as 28th July 2014, when up to 140mm rain fell in one day, has doubled.
In Rotterdam, the need to control flooding is visible in its town planning. The Watersquare on the Benthemplein, a space for theatre, skateboarding and sport, doubles as a deep bowl into which floodwater can be drained. Elsewhere in the city, a sponge garden capable of absorbing excess water is being trialled.
And if you can't hold the water back, you'll just have to float on top of it. The honeycomb domes of Rotterdam's solar-powered floating pavilion conference centre have brightened the harbour since 2010, and in 2019 were joined – further upstream – by the world's first floating farm.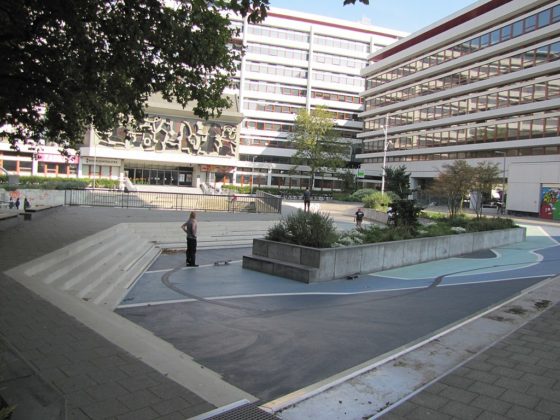 Adaptation is one thing, but prevention is better. Speaking at a panel discussion in Amsterdam in November, environmental scientist Marjolijn Haasnoot of Deltaris said that meeting the targets in the Paris Agreement (2015) would give us much more time to adapt to climate change and may limit sea level rise to 1m. But if instead we just go for what she describes as 'business as usual', the Netherlands will be unrecognisable.
Seeking to put the brakes on before this point of no return, is the Netherlands' 2018 climate agreement, which includes a ban on the sale of petrol and diesel cars and the closure of all coal-fired power stations by 2030. But environmental groups argue that the agreement does not go far enough and should include a tax on carbon emissions. Currently, the Netherlands is not on course to meet its targets, which include reducing greenhouse emissions by 49%.
In spite of the scale of the task ahead, De Bake remains optimistic about the Netherlands' ability to manage climate change. 'There are no problems, only challenges,' he says. 'Don't be too afraid. Dutch people know how to cope with water.'
But water management solutions can only take us so far. Sea temperature rises are part of a domino effect that, once set in motion, takes centuries to reverse. And a tipping point of around 2m, where evacuation may be necessary, could – at worst – be less than 200 years away.
Sand, pumps and dikes will not save us, but a prompt global response to climate warming might. Ending deforestation and regreening our planet, for example, is described by Greenpeace as 'one of the quickest and most cost-effective ways to slow the effects of climate change'. Research from Wageningen University suggests that deforestation in the Netherlands is even faster than in Brazil, with an estimated 5400 hectares of Dutch forestland cleared between 2013 and 2017. The Netherlands has long been a champion of water management; now it must master ecology.
You can read the first part of this series here.
Thank you for donating to DutchNews.nl.
We could not provide the Dutch News service, and keep it free of charge, without the generous support of our readers. Your donations allow us to report on issues you tell us matter, and provide you with a summary of the most important Dutch news each day.
Make a donation