Lots of English theatre, and Audrey Hepburn: 15 great things to do in November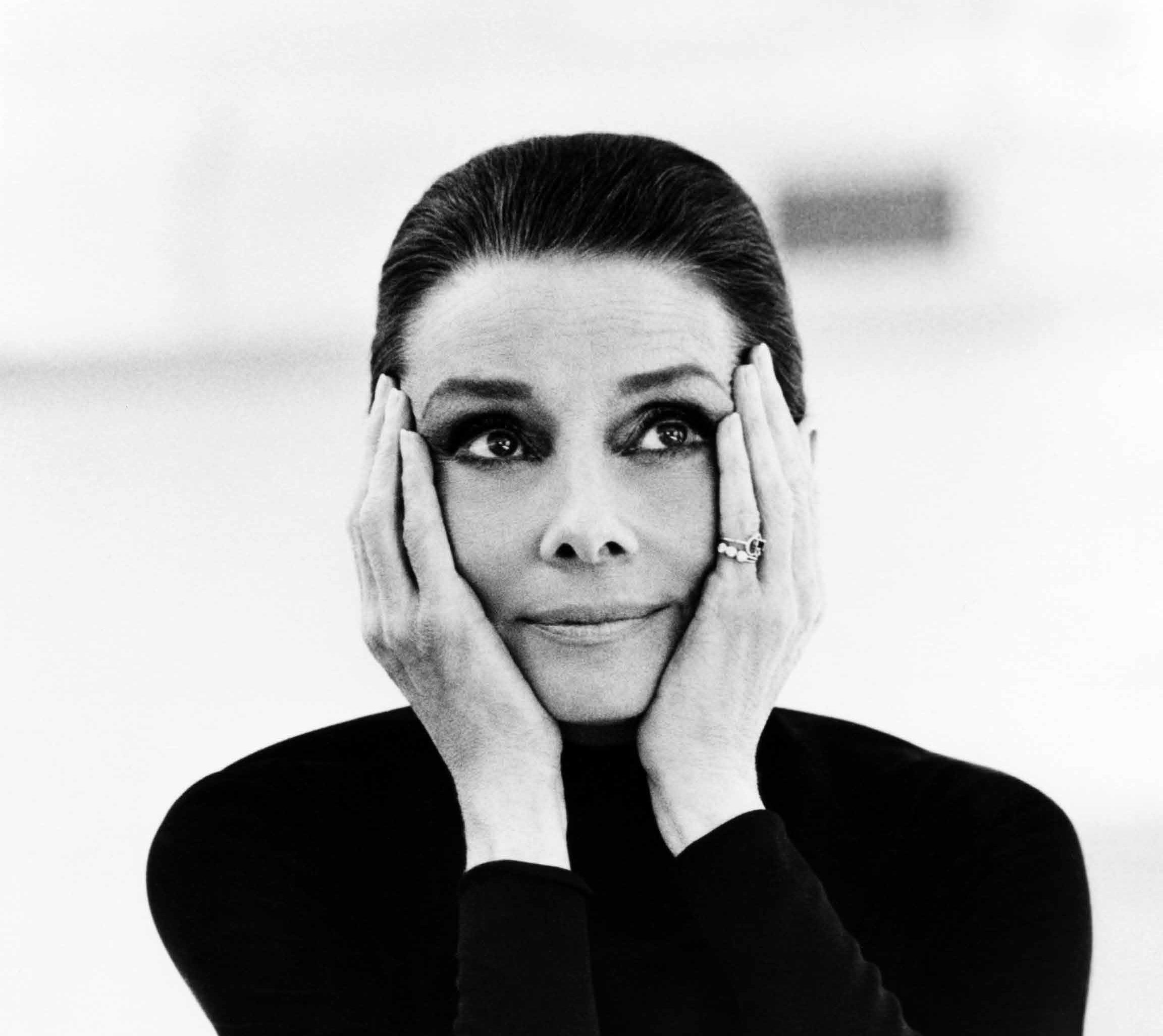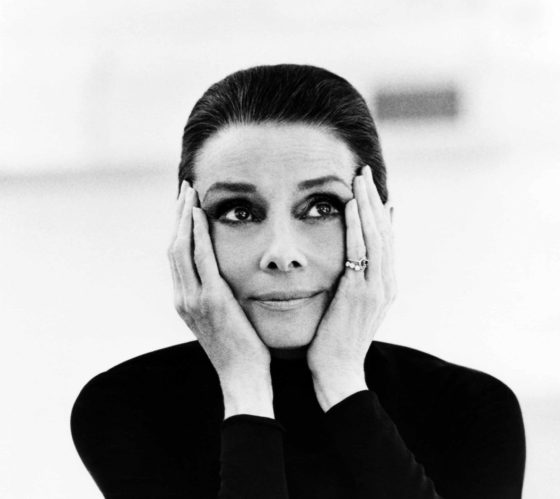 There is plenty of English language theatre on offer this autumn, as well as great art and great debate.
Get close to Audrey
In 2016 the Nieuwe Kerk celebrated Marilyn Monroe's 90th birthday by having a half-filled pot of face cream and some hair in a curler on show. This year Audrey Hepburn would have been 90, and the Beurs van Berlage in Amsterdam presents Intimate Audrey, an altogether more respectful affair. Put together by her son Sean Hepburn Ferrer, the exhibition comprises memorabilia, accessories and dresses and hundreds of photographs focusing on her home life and charity work. From November 1. Website
Get in touch with Amsterdam Art
Amsterdam Art Weekend runs November 21 to 24 and includes an exhibition featuring contemporary works belonging to the some of the city's more prominent art collectors which are rarely on show. The organisers hope to help young art lovers cross the threshold into collecting – the winner of the Art Hunt will get €750 towards buying a piece – and there is even a special course for youngsters aged seven to 12 to teach them about the contemporary art world. Website
Be beguiled by Bourgeois
The Voorlinden museum in plush Wassenaar is a treat at the moment, not only for the exhibition of works by Louise Bourgois weaving their idiosyncratic magic but also the explosion of mushrooms in the grounds.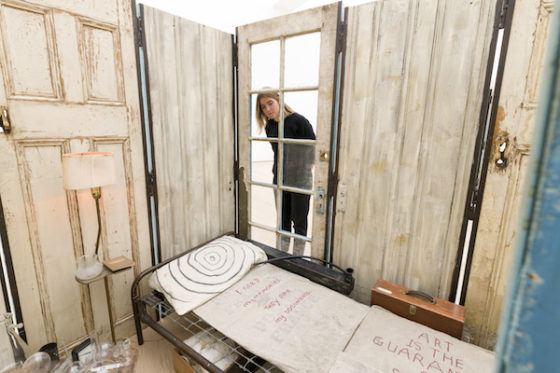 Bourgeois' way of taking objects associated with a past both happy and traumatic and turning them into works art must be one of the most intuitive ways of both coping and creating. Highly recommended. To unravel a torment is on until May 17 (not the mushrooms). Website
Combine good folk and food
The Lourdeskerk in Scheveningen is the backdrop to a great night of traditional Breton and Irish folk music combined with jazz, country and Indian tunes. Taking the stage are flautist Jean-Michel Veillon, guitarist Yvon Riou, accordionist David Munnely and violinist and percussionist Joseph McNulty. Expect some improv fireworks. To make this experience even more international the ticket price includes a buffet of Italian regional goodies. November 8. Website
Forget Vermeer
At the Delft Prinsenhof  Pieter de Hooch is 'stepping out of the shadow of Vermeer' in an exhibition showing an unprecedented number of paintings by this 17th century Dutch master.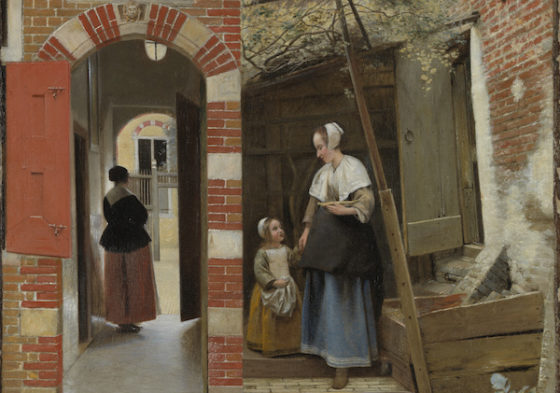 Shimmering dresses exquisitely rendered, and beautiful 'doorkijkjes' allowing a view of the farthest reaches of interiors and courtyards make up some of his most beautiful works, not forgetting the views of his native Delft. Until February 16 Website
Pick a play, any play
Lots of English-language theatre offerings this month beginning with a bleak look at racial relationships in 60s America which inevitably poses the question whether much has changed. Dutchman (after the slave carrying ships) by Amiri Baraka is presented by the Orange Theatre Company. November 1, 2, 7, 8 and 9. Website
Downstage Left is performing Don't dress for Dinner, a farce by Marc Camoletti that promises to be 'relentlessly funny'. November 14, 15, 16 and 17. Website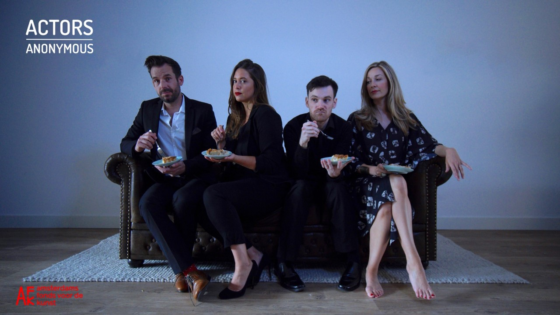 Meanwhile Actors Anonymous are tapping into middle class sensibilities with The God of Carnage, by Yasmina Reza, which, like Herman Koch's The Dinner, shows how polite society bares its teeth when it feels threatened in any way. Here the trigger is a fight between the couples' children. November 21 and 30. Website
And back by popular demand, the Queens English Theatre Company has revived its production of The Importance of Being Earnest, Oscar Wilde's definitive comedy of manners.  This show features male actors in the seven principal roles plus a talented male and female supporting cast. November 5 to 7 at CC Amstel Theatre.
Finally, the Badhuis theatre in Amsterdam is putting on The Good Soldier Svejk by Jaroslav Hasek, set in 1914 in Bohemia at the end of the Austro Hungarian Empire. Website. November 1 and 2.
Over in The Hague, STET, (The English Theatre) presents one woman show Black is the Color of My Voice which is inspired by the life of Nina Simone. Written and performed by Fringe First award winner Apphia Campbell (USA, UK). November 22-24. Website
Spot the difference
The Rijksmuseum blockbuster Rembrandt-Velasquez compares Dutch and Spanish masters on sometimes quite unexpected but interesting grounds, from religion and richess to skin texture and degrees of thoughtfulness, with subject matter ranging from high drama to the domestic. It's fun to follow what was in the curators' minds but also to spot the differences, or similarities, yourself. Until January 2020. Website
Hear all about humanity in 15 minutes
15 minutes of speaking time is allowed each of the guests at the 5×15 Amsterdam event forcing speakers to be concise, to the point and able to get to the bar in time. The theme this time around is humanity.
Confirmed speakers include two-time Emmy Award winning director and documentary filmmaker James Jones, writer and editor Benjamin Moser, author of the definitive biography of Susan Sontag, 'Sontag: Her Life and Work' and Dazed Features editor and author of Queer Intentions: A (Personal) Journey Through LGBTQ + Culture, Amelia Abraham. The evening will be introduced by journalist Mark Smith (Fantastic Man, The Guardian, The Times). November 27. Website
Watch the old grow young
How were the young portrayed in the 19th century? The short answer is: much like their parents. But towards the end of the century children were allowed to stop being small replicas of their elders to become the children they were.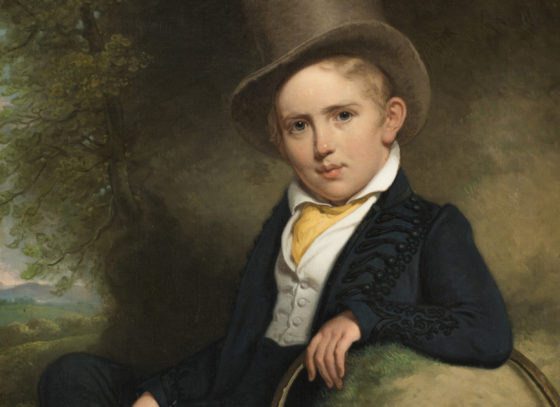 The Teylers Museum in Haarlem documents the reverse journey from little adult to little child and all that this implied about the ideas about their upbringing and place in society by means of portraits of the time. Painters include Jan Kruseman and Adriaan de Lelie for the formal but rather fun little adults and Jacob Maris, Georg Breitner and Jan Toorop for the more playful versions. Young in the 19th century is on until January 5. Website
Cry wolf
The Veluwe is the right venue for an exhibition on wolves, whose return to the area is controversial to say the least. Museum Lunteren has asked scientists, biologists and writers to contribute to the exhibition which, apart from illustrating the animal's place in folklore, also sets out to separate fact from fiction.  Until March 1. Website
Thank you for donating to DutchNews.nl.
We could not provide the Dutch News service, and keep it free of charge, without the generous support of our readers. Your donations allow us to report on issues you tell us matter, and provide you with a summary of the most important Dutch news each day.
Make a donation