Weird places to spend the night in the Netherlands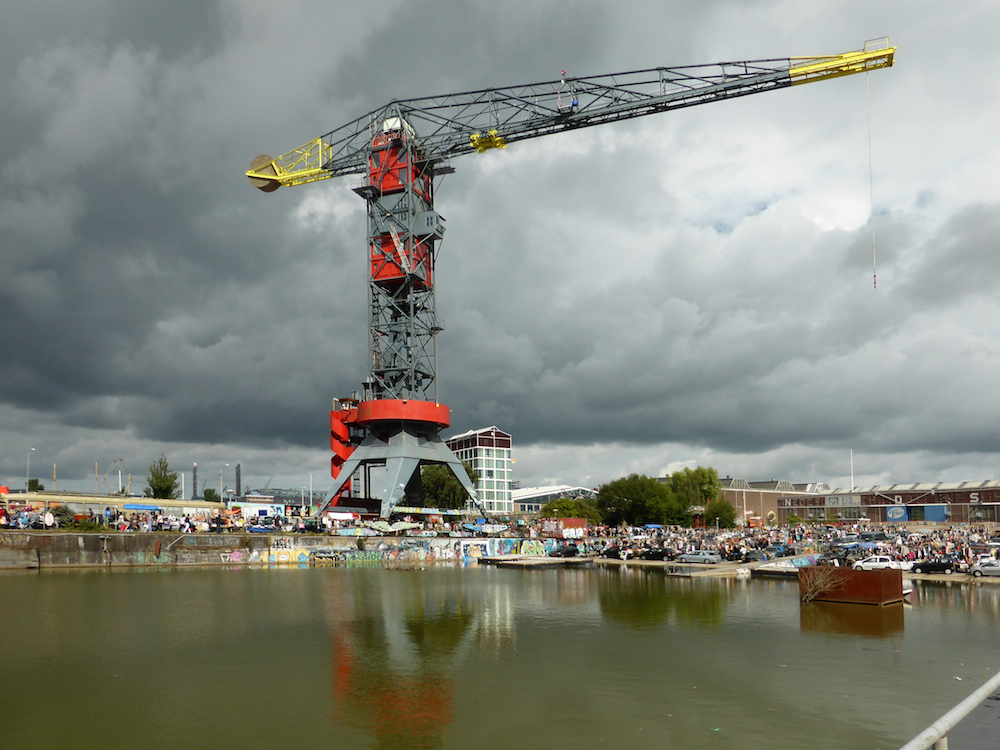 Normal hotels can be soooo boring. If you're looking for a place to stay in the Netherlands that offers something beyond mere conventionality, why not try one of these unusual lodgings?
Crane Hotel Faralda – Amsterdam
It's become one of the country's most famous and downright bizarre hotels, but it's also among the most expensive. A single night at Crane Hotel Faralda will run you upwards of €795. It's hard to dismiss the view up there though, and the experience is truly one of a kind.
Owner Edwin Kornmann Rudi spent several years converting this 50 metre-tall harbour crane at the NDSM shipyard into a three room hotel. You won't find a reception desk or a gym, but there is a hot tub on the roof, and you'll get to wake up next to a taxidermied peacock if you book the 'Free Spirit' room.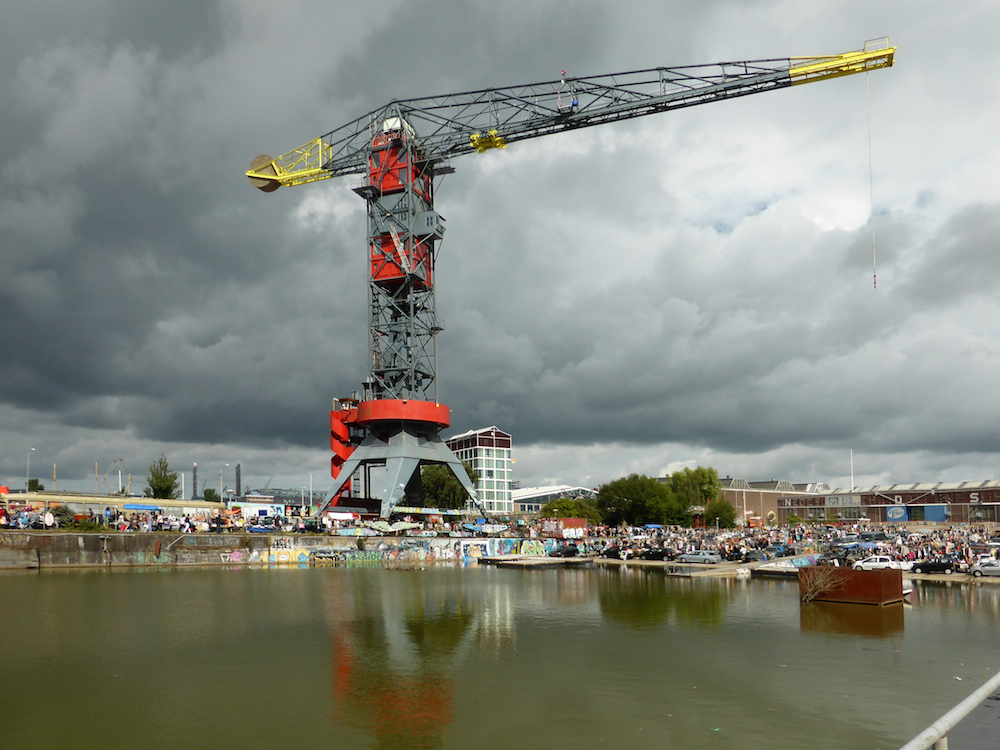 The hotel definitely caters to a youthful crowd with money to burn. If you've got a few hundred extra euros lying around, the staff can also arrange for a private helicopter to pick you up at Schiphol and/or the opportunity to bungee jump off the edge of the crane.
De Havenkraan van Harlingen – Harlingen
Here's the Netherlands' other crane hotel. It doesn't offer epic views of Amsterdam, but the owners will let you fiddle with the controls. If you get bored with one vista, you can push a few buttons, and the hotel will spin in another direction. You'll also have the entire place to yourself since there's only one room, which occupies the former machine and control rooms.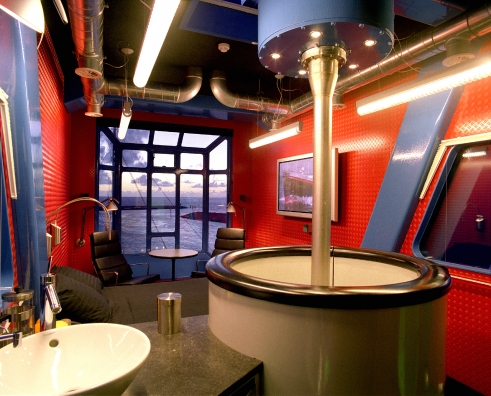 If the crane is already booked, there's two other unconventional lodgings nearby. You can have the time of your life in a lifeboat-turned-hotel or light it up instead over in a former lighthouse.
Vliegtuigsuite Teuge – Teuge
Even if you can't typically sleep on planes, you'll probably be able to at this strange hotel in Teuge. It's housed inside a Ilyushin 18 airliner with an interesting history. Originally built in 1960, it was once owned by the East German government who used it to fly around various officials. It later served as a commercial aircraft for Interflug, an airline company.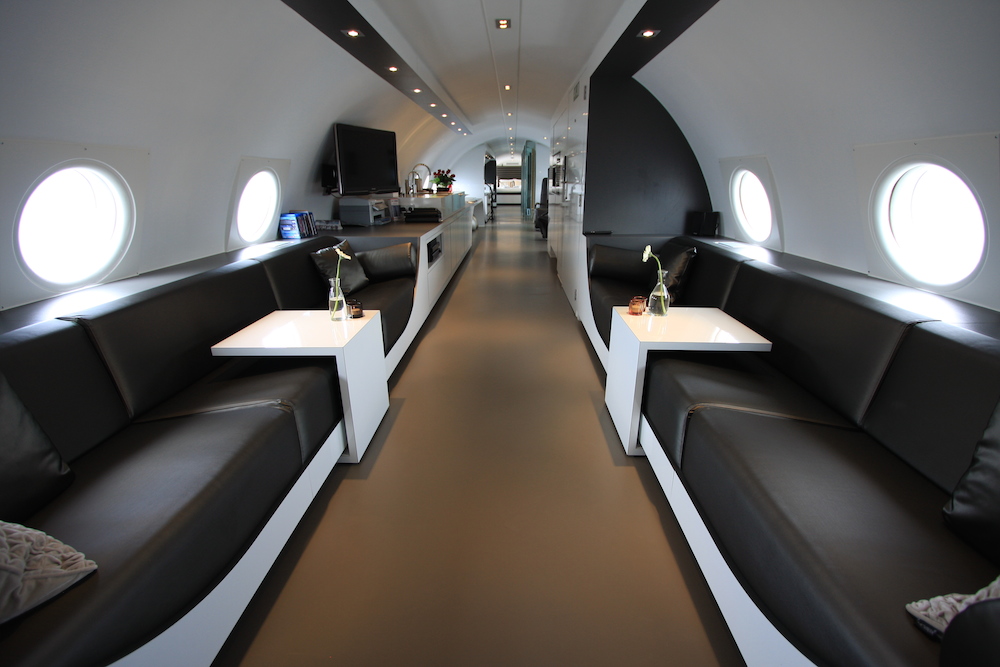 You and/or a guest will get the entire plane to yourself, which has been converted into an impressive hotel suite. A terrace, an infrared sauna, three televisions, and a kitchenette are among the features in addition to the original cockpit.
You won't be able to fly this thing, but you can always pose for a few selfies in the pilot's seat and pretend you're a double agent on a secret mission behind the Iron Curtain. If you'd like to earn your wings for real, the staff are willing to arrange flying lessons or merely a sightseeing flight at the conveniently located small airport next door.
Hotel De Vrouwe van Stavoren – Stavoren
Wine casks can be converted into surprisingly comfortable hotel rooms. Who knew? The proprietors of this unique hotel in Stavoren, for starters. Several of its rooms feature casks that serve as small bedrooms and living rooms. Along with a restaurant, there's also more conventional rooms on the property if you don't think the concept sounds like a barrel of laughs.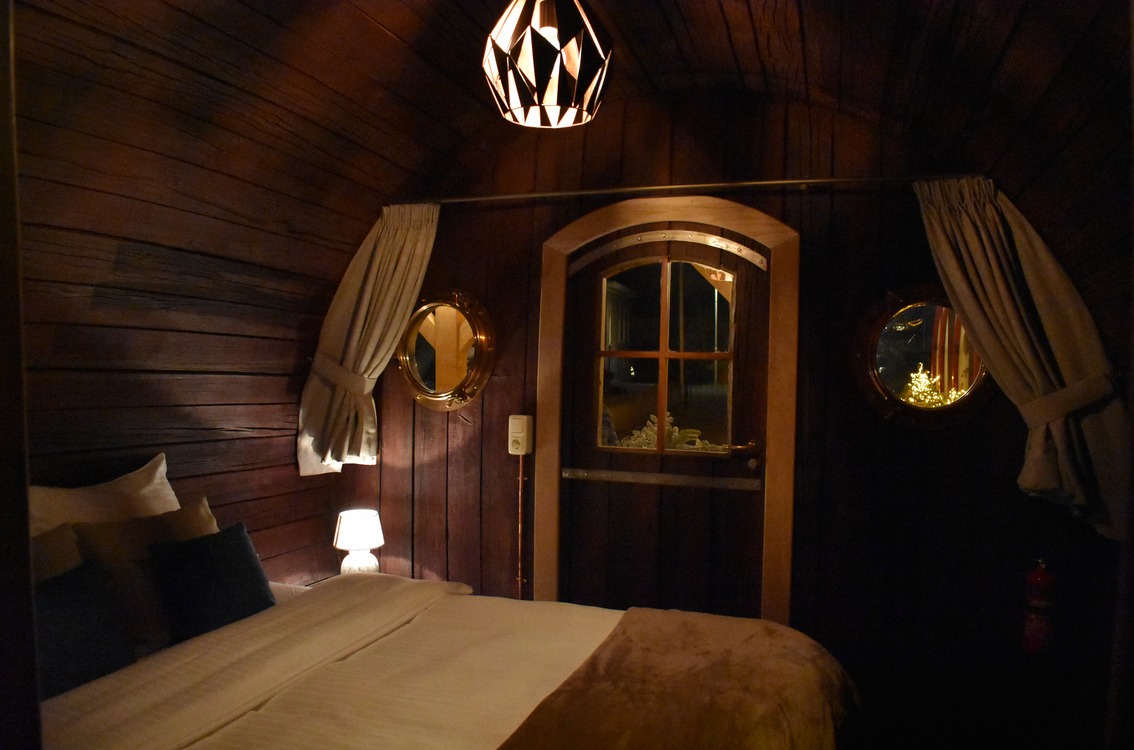 CityHub – Amsterdam and Rotterdam
If you haven't heard of capsule hotels, they continue to be an oasis for many 'salarymen' over in Tokyo when they miss the last train home. Now the opportunity to spend a night in one of these pint-sized hotel rooms has arrived in the Netherlands.
If you're unfamiliar with the concept, capsule hotels typically consist of a series of what might be best described as human-sized cat carriers all piled on top of one another. There's just enough room inside of one for a single person to sleep (or at least attempt to sleep). Capsule hotels are not an ideal place to spend the night, but they'll do in a pinch.
If this sounds appealing, you can give it a go at CityHub in Amsterdam and/or Rotterdam. While their bathrooms are communal, the capsules themselves (which the staff call 'hubs') are downright roomy in comparison to the ones you'll typically find in Japan. They feature double beds, enough space to stand up, app-controlled mood lighting, and even a small rack to hang clothing on. They can even accommodate two people, although it's a bit of a tight squeeze. Prices from around €120 a night.
Cube House Rotterdam – Rotterdam
If you've ever wondered what it's like to sleep in one of the country's most instantly recognisable landmarks, look no further. You can book a few nights in one of Rotterdam's Kubuswoningen (AKA 'The Cube Houses'). Much like your average Airbnb, there's a kitchen, a terrace, and it can sleep up to four guests.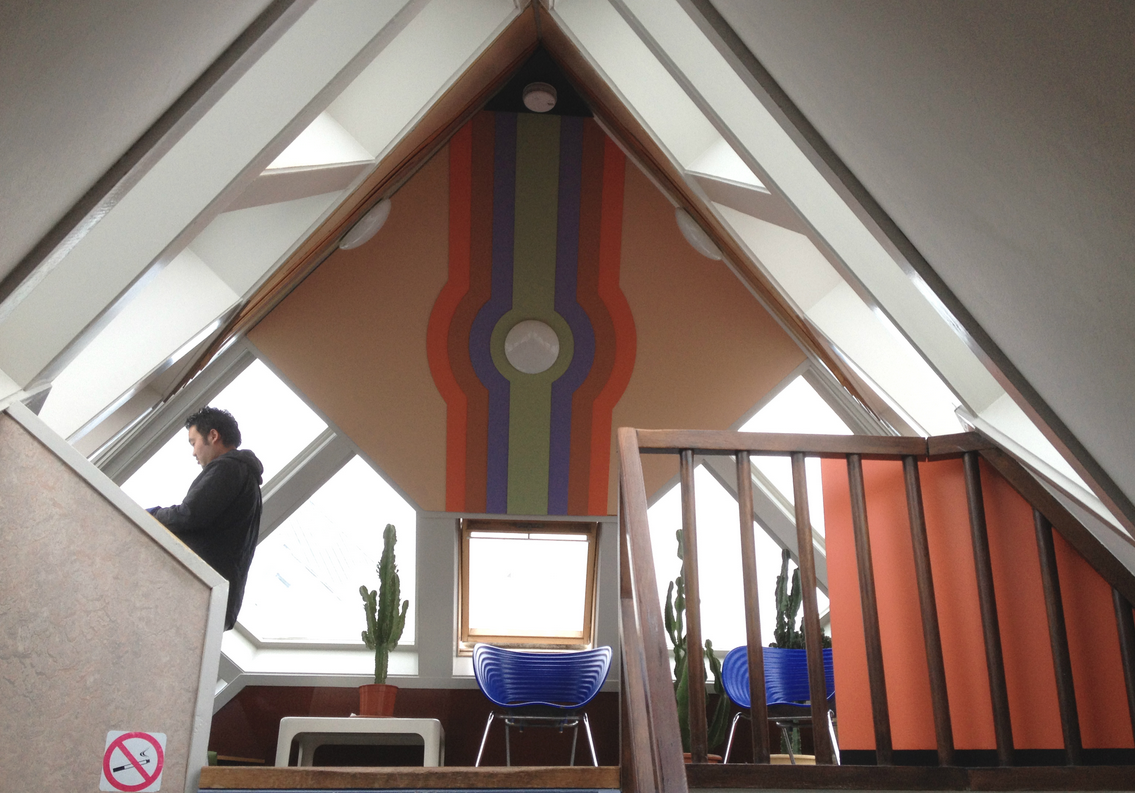 Just be careful while you walk around, especially if you find yourself stumbling to the bathroom in the middle of the night. It's very easy to bonk your head on the house's tilted walls and windows. If you don't have a need for an entire cube-shaped house, there's also a hostel located in the complex. 
Euromast Hotel Suites – Rotterdam
You can also stay in another one of Rotterdam's most iconic buildings. 'Heaven' and 'Stars' are the names of the two suites high atop the Euromast that both sit 100 metres over the sidewalks below. They're perched above the tower's brasserie and next to the viewing platforms.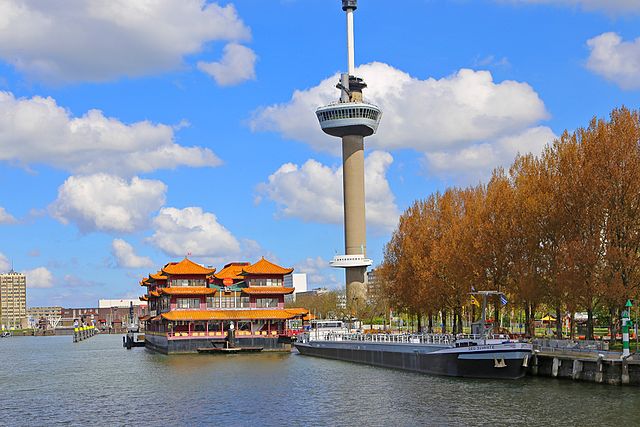 'Heaven' overlooks the city's port, the largest on the continent, while the smaller 'Stars' offers views of the city's skyline. Waking up with your head in the clouds isn't cheap, though. Both suites run € 395 a night according to the website, but breakfast and a bottle of Champagne are included.
Straw-Hotel – Oldehove
Even the Big Bad Wolf wouldn't want to huff and puff and blow down the gorgeous straw igloos at this unusual hotel located at the Hayema Heerd campsite outside of Groningen.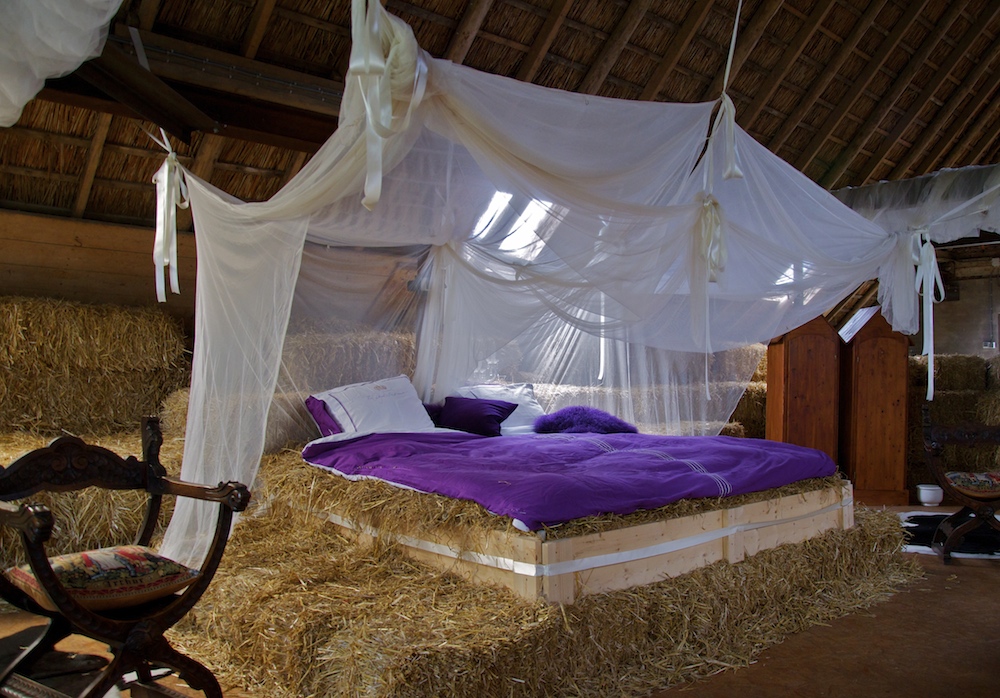 Sure enough, both the igloos and the beds inside them are made out of straw. The latter might sound uncomfortable, but they actually mold to the sleeper's body and are cool in the summer and warm in the winter. Along with the three igloos, which feature glass domes at the top to enable star-gazing, there's also the 'Straw Castle.' Housed inside a renovated barn, it can sleep up to six guests.
Inntel Hotels Amsterdam – Zaandam
While the name claims it's located in Amsterdam, this somewhat strange hotel can actually be found north of the city in Zaandam. Some have declared it an architectural wonder while others consider it a huge eyesore.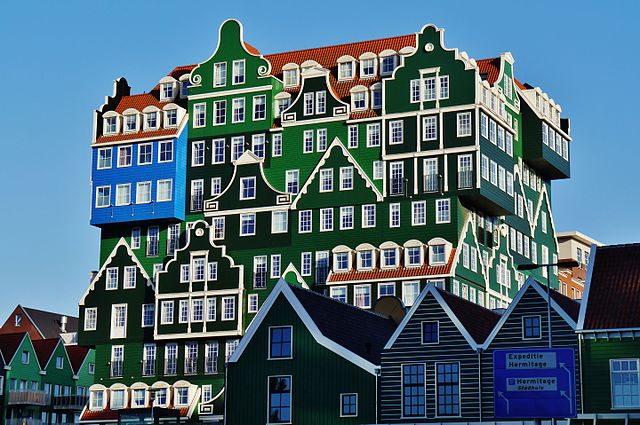 The facade is comprised of 70 traditional Dutch houses all stacked on top of one another. While the exterior makes the hotel look like something straight out of an animated Miyazaki film, what's inside is also pretty unique. Many of the rooms feature large, wall-to-ceiling historical photos or unusual furnishings and other decor. The Founders Suite up on the twelfth floor even has its own private sauna.
Hotel Not Hotel – Amsterdam
The other hotels on this list feature a single concept, but not this ambitious one in Amsterdam. Each room has a unique theme with its own back-story dreamed up by designers from the Eindhoven Design Academy.
You can read all about them on Hotel Not Hotel's official website. Along with spending the night in a Volkswagen van or a tram carriage, you can also reserve 'Secret Bookcase XL,' which is located behind, you guessed it, a bookcase. It's just one of at least four hidden rooms on the property.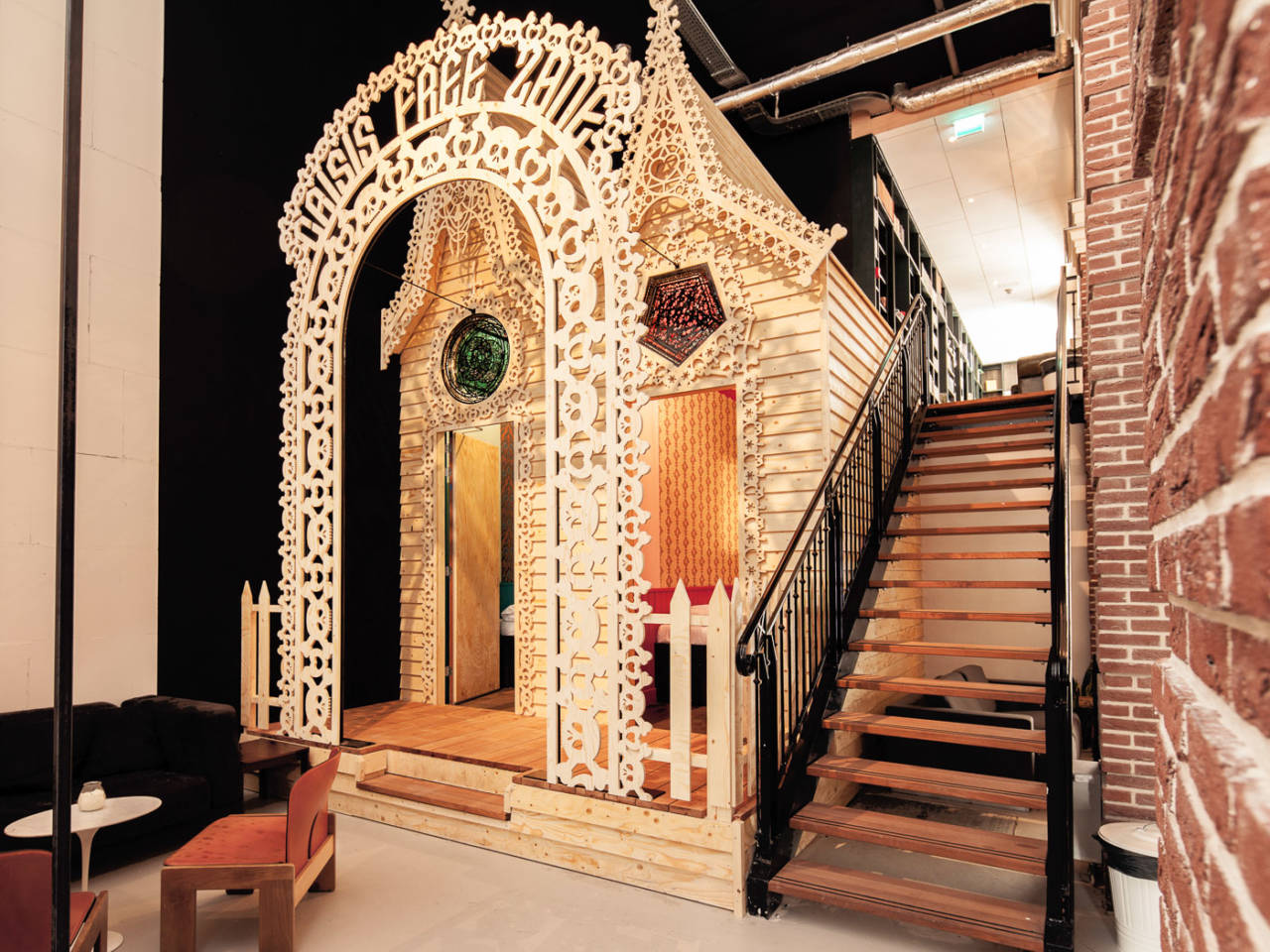 Another room was allegedly inspired by an elderly couple who once lived in the building. The husband is a chronic snorer, so it's been split into two rooms with separate entrances (there's no two-for-one price, however. Separate bookings are required for each one).
But Hotel Not Hotel's most unusual room might also qualify as the most unusual hotel room in the entire country. 'Crisis Free Zone' is housed inside a small chapel covered in wood carvings inspired by Transylvanian folklore.
As the website notes, these mystical carvings are capable of warding off vampires, ghosts, and bankers. If all of this isn't whimsical enough for you, the hotel also has a bar named for the American actor Kevin Bacon.
Thank you for donating to DutchNews.nl.
We could not provide the Dutch News service, and keep it free of charge, without the generous support of our readers. Your donations allow us to report on issues you tell us matter, and provide you with a summary of the most important Dutch news each day.
Make a donation