DutchNews.nl destinations: enjoy art and cream pastries in Den Bosch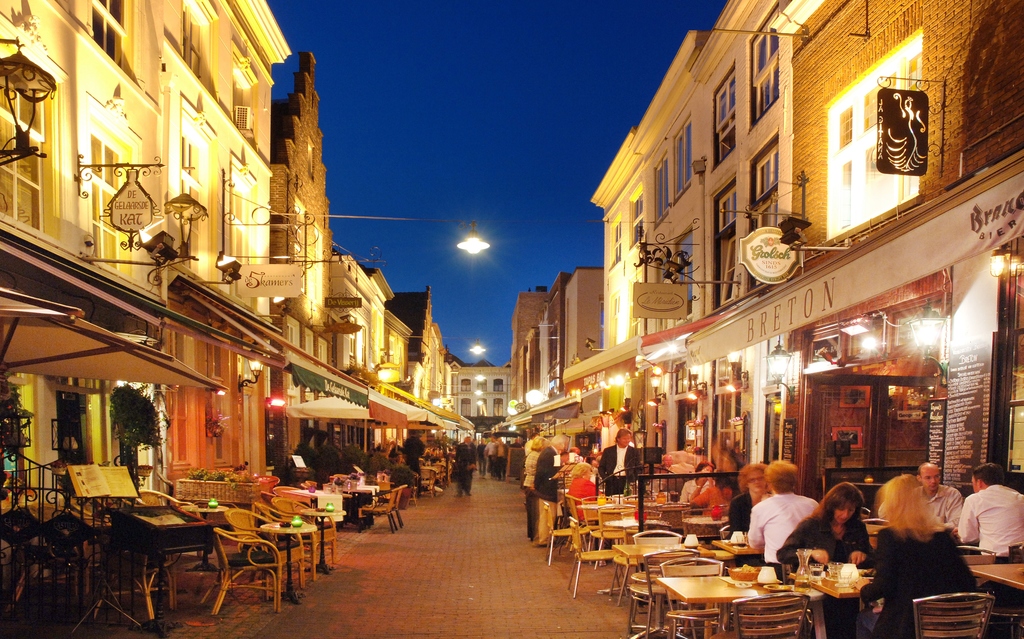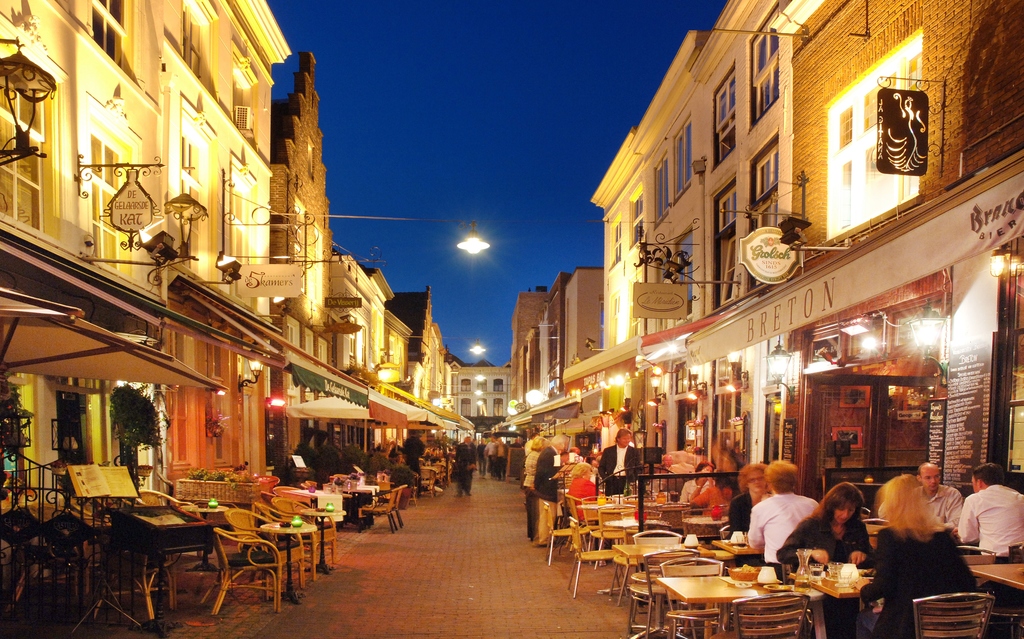 Whether you call it Den Bosch or s-Hertogenbosch, the capital of North Brabant is a great place to spend a weekend. Its museums and quirky cafes are truly one of a kind. Here's Brandon Hartley's rundown on just a few of the city's attractions.
s-Hertogenbosch means 'The Duke's Forest' in English but learning how to properly pronounce it if that's your native language could take hours or longer. This is why many people opt to use 'Den Bosch', the city's colloquial and much less tongue-twisty nickname.
Once upon a time, Duke Henry I of Brabant and his family owned a large estate in the area. When he was still in his 20s, he decided that a nearby marsh with a few dunes would be a positively fantastic place to start building a city. He established Den Bosch in the late 12th century but it was allegedly all part of a scheme to protect his family's land holdings from encroachment.
The duke envisioned the city as an impenetrable fortress but his efforts all came to naught when soldiers from the nearby regions of Gelre and Holland stormed in and raided the place in 1203. Much of the fledgling city was destroyed.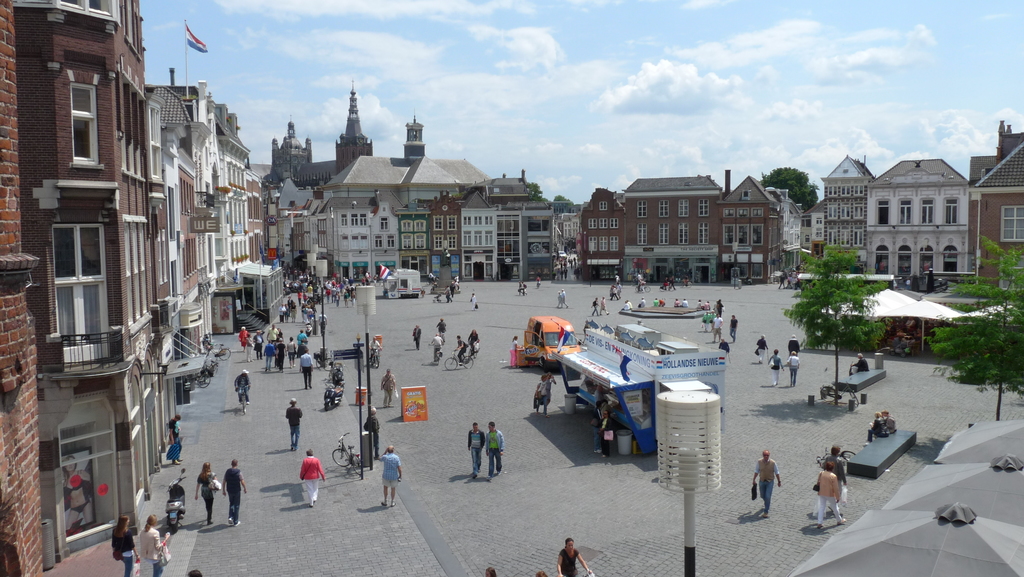 Amazingly enough, Den Bosch bounced back and later became the home of Hieronymus Bosch, the legendary artist. His vivid and often nightmarish depictions of the Christian afterlife may or may not have been inspired by a devastating fire that tore through the city in 1463. In the centuries that followed, Den Bosch endured wars and sieges from the French, the Spanish, and the Prussians, earning itself the nickname 'Marsh Dragon' along the way due to the marshes that surrounded the city's ramparts.
Nowadays, Den Bosch is known for its music and theatrical festivals in addition to being one of the wildest places in the Netherlands to head for Carnival. The annual event attracts thousands of attendees as the city is briefly renamed 'Oeteldonk' for three straight days of drinking, singing, and merriment galore.
Things to do

Journey to hell and back
Den Bosch is home to several museums but this one is definitely the strangest. Housed inside an old church, the Jheronimus Bosch Art Centre is devoted to the life and works of Hieronymus Bosch.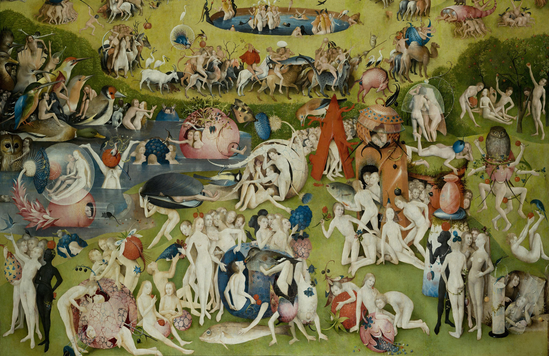 It contains life-sized reproductions of many works from his oeuvre along with sculptures of a few of the weirdest inhabitants from his often downright hellish paintings. Along with a recreation of his workshop in the basement, visitors can ride a glass elevator to the top of the church for stunning views of the city. There's also an astronomical clock that features some grim depictions of Judgement Day.
Check out the Van Goghs
If Bosch's paintings are just too dang creepy for your tastes, there's also the Noordbrabants Museum. It's devoted to the art, culture, and history of Noord-Brabant. Vincent van Gogh was born in the province and the museum currently houses several of the artist's paintings. It's also home to artifacts from the region's Roman period along with art collections that date from the 16th century all the way to the modern era.
Wander the streets
Den Bosch wasn't heavily damaged during World War 2, which means much of its architecture dates back centuries. One of the best ways to explore the city is by following this pedestrian route through its historic centre.
The route features seven statues, arguably the most famous of which honours Dieske, a young boy who reportedly loved urinating in Den Bosch's canals back in the 15th century. One night while answering nature's call, he noticed enemy troops on the move. He quickly notified the city's guards and became a hero in the process.
Heaven's hotline
If you're in the mood for more statues, you'll find over 96 of them on the exterior of the Sint-Janskathedraal, the city's famous gothic cathedral. During an extensive restoration project that was completed in the early '10s, over two dozen new angels were added, one of which has a modern twist.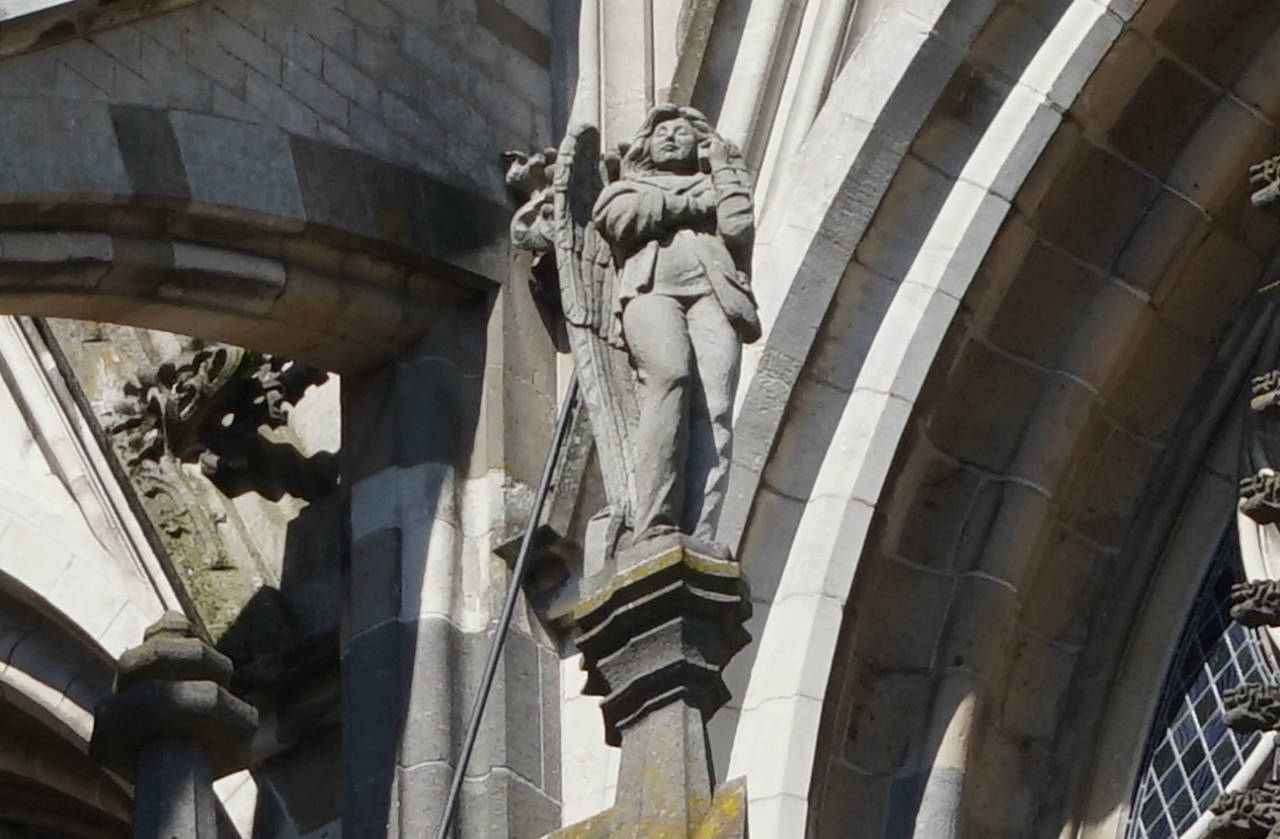 She can be spotted dressed in blue jeans and holding a cell phone that, as the story goes, allows her to make calls to heaven. At one point, there was a phone number that allowed visitors to contact the angel and leave messages for her. On a far more somber note, the elaborate interior of the cathedral also features an intense stained glass window that depicts the apocalypse and includes a panel showing the September 11th attack on New York City.
Explore the sands of the 'Sahara'
If the weather's behaving and you're looking for an outdoorsy adventure, consider a trek out to Loonse en Drunense Duinen. This national park, which is nicknamed the 'Brabant Sahara', was established in 2002 and is located about 19 km outside of the city. The ever-changing landscape is perpetually being shaped by the wind and it's an interesting place to roam while on foot, bike, or horseback.
Where to eat
Den Bosch's Bossche bollen have become world famous and, if you enjoy pastries, digging into one is considered something of a prerequisite if it's your first trip to the city. Roughly the size of a tennis ball, the chocolate-covered puffballs are stuffed full of whipped cream and go great with a cup of coffee.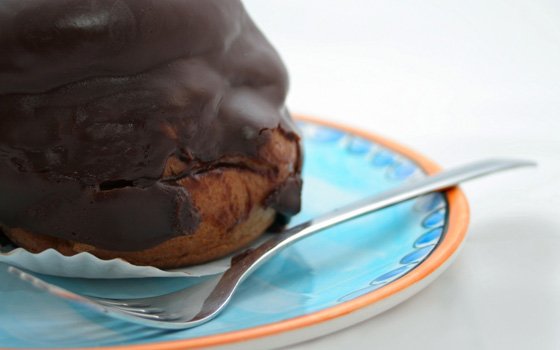 You can find them pretty much all over the place but Banketbakkerij Jan de Groot often winds up on various 'best of' lists. Salon De Roosekrans, which dates back to 1794, is a great cafe that also serves Bossche bollen along with various lunch items and a selection of cookies and chocolates.
Drab is a cool cafe to stop for a flat white or a more traditional cup of joe and they use beans from the acclaimed Blommers micro-roastery in Nijmegen. It's also a great place to people watch at the window-side table (which is held up by ropes attached to the wall).
For lunch, visitors often rave about Visch, a seafood market with a few tables that offers simple and freshly-made meals. Nom Nom is an adorable cafe with a more relaxed vibe and both lunch and dinner menus. The San Juan Cantina is where to go if you enjoy Latin American cuisine. 7evenden Hemel also typically receives top marks from lovers of seafood and meat dishes.
If you'll be up and about for breakfast, Buurt is one of the best spots to head in town. It's a vibrant neighbourhood cafe with a few unique items on the menu. Their ontbijt pizza (breakfast pizza) comes covered in créme fraiche, bacon, fried eggs, cheese, and spring onions.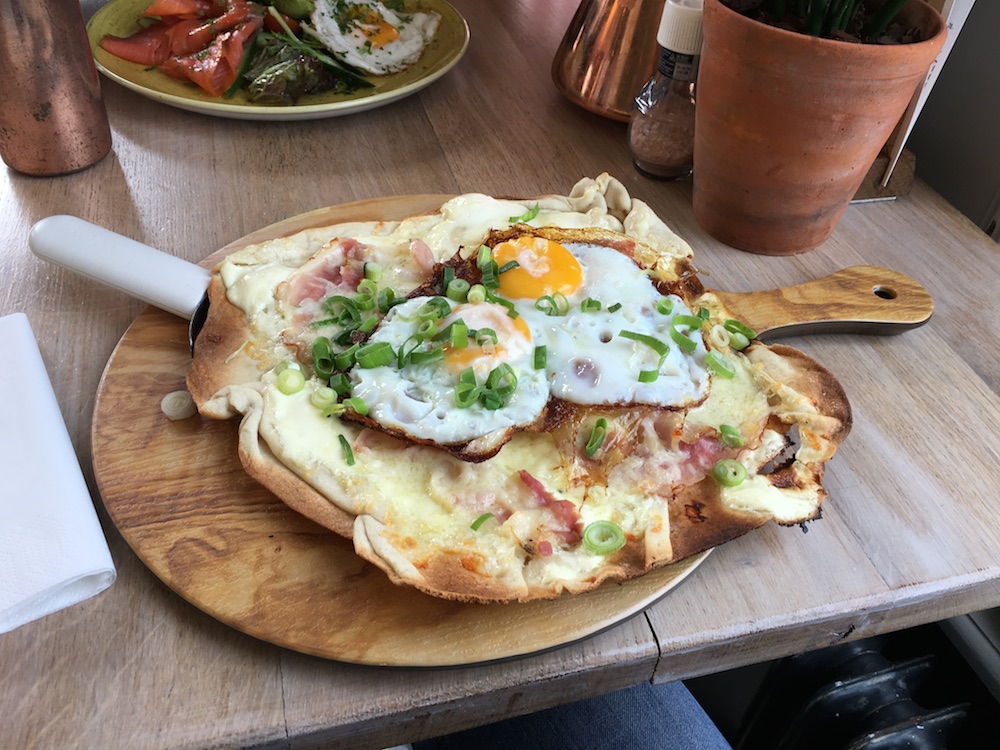 They also serve American-style pancakes and worstenbroodje (sausage bread), a local favourite. If you can't make it over there in time for breakfast, Buurt has lunch and dinner menus as well.
Where to stay
For a truly heavenly experience, book a night or two at De Soete Moeder. It offers comfortable rooms that recall its holier days as a monastery. Each room has retained its original details right down to the home stoups. Their restaurant also serves unique regional dishes made with locally-sourced ingredients that can be hard to find outside of Noord-Brabant.
The always dependable Golden Tulip chain has a hotel in Den Bosch but, for a more unique experience, you could also try CubaCasa. This bed and breakfast has furnishings and decor that recreate the vibe and zest of the Caribbean island in the 1950s. There's also an on-site sauna.
How to get there
Getting to Den Bosch is fairly easy. By car from Amsterdam, it's around a 75 minute drive down the A2. Getting to Den Bosch by train from the country's larger cities also isn't too terribly daunting.
Anything else?
Carnival is a very big deal in Den Bosch. The annual festival is filled with local traditions and renaming the city for three days is just one of them. If you like to party, you can do worse than celebrate here. But if not, avoid the the weekend before the start of Lent.
Thank you for donating to DutchNews.nl.
We could not provide the Dutch News service, and keep it free of charge, without the generous support of our readers. Your donations allow us to report on issues you tell us matter, and provide you with a summary of the most important Dutch news each day.
Make a donation