Forget big art – here are some of the Netherlands' stranger museums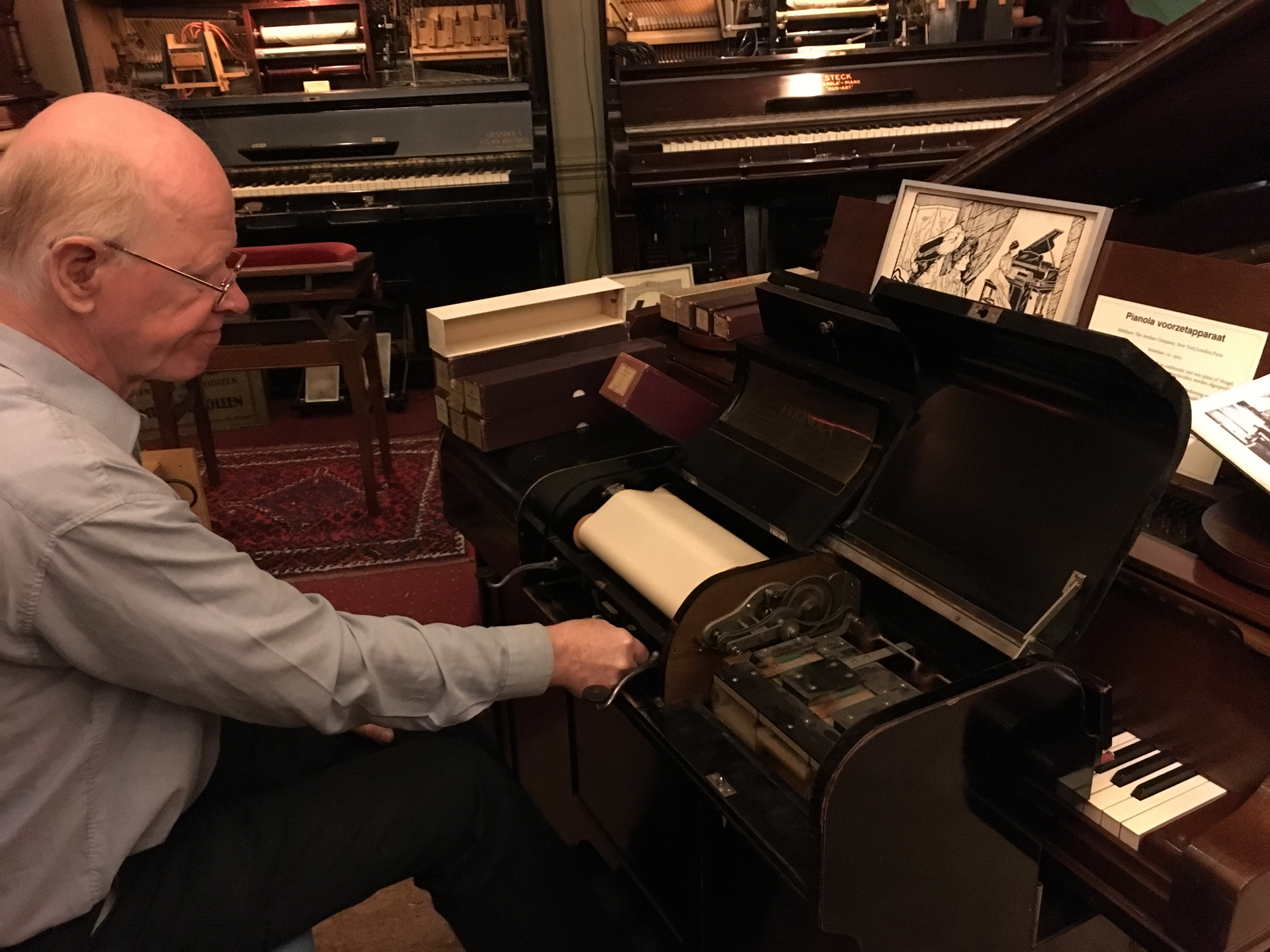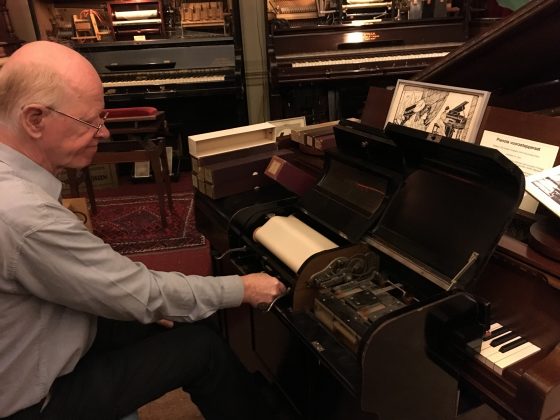 Have you already checked out the latest exhibit at the Kunsthal in Rotterdam and explored every corner of the Rijksmuseum? If so, then you might want to visit one of the Netherlands' smaller and much more unusual museums. Here's Brandon Hartley's look at some of the oddest ones scattered across the country.
Pianola Museum – Amsterdam
Over a century ago when phonographs were still in their infancy, pianolas were all the rage…among those that could afford them. These player pianos were quite the status symbol and some of them cost as much as the average school teacher's annual salary. Nowadays, it's hard to even give them away and many have wound up in dumping grounds. Fortunately, the proprietors of this museum, which can be found in a house along the Westerstraat, have spent the past several decades trying to rescue and restore as many of them as possible. Visitors can watch several pianolas pound out the greatest hits of the early 20th century and view thousands of preserved rolls that can play everything from classic symphonies to Michael Jackson's 'Thriller'.
Glasses museum – Burgh-Haamstede
The Netherlands is home to many offbeat museums and this one is devoted entirely to eyeglasses. Curator Henk Bergmans began collecting them as a hobby over 40 years ago. When his stockpile of spectacles outgrew both a bedroom and the garage at his house, his friends convinced him to open a museum. It recently relocated to the small town of Burgh-Haamstede from Amsterdam and contains tons of interesting and unique eyewear in addition to paintings and unusual clothing.
Chess museum – Amsterdam
You may be familiar with the large chessboard that is often used by players on the Max Euweplein but you might not know that the square also has a museum dedicated to the Dutch chess grandmaster. Euwe worked as a mathematician, educator and author during his lifetime but his real passion was chess. In the eponymous museum, you can view exhibits about his life and career along with others devoted to the culture surrounding the timeless board game.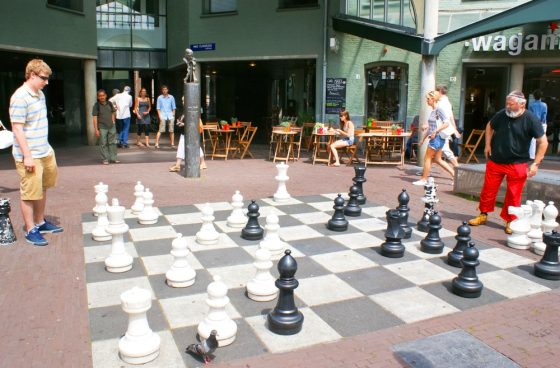 Museum de Heksenwaag – Oudewater
Many Dutch communities are still home to historic weigh houses where goods were once placed on scales before being transported to nearby markets. This one in Oudewater is home to a strange set that dates back to 1482. They were used to test whether or not someone was a witch and still are to this day. The scales were authorized by Holy Roman Emperor Charles V, which supposedly ensured that those on trial would be evaluated fairly, so they attracted alleged sorceresses from all over Europe who were determined to prove their innocence.
Over five hundred years later, they have yet to yield a guilty verdict (former Dutch queen Juliana herself was declared 'not a witch' during a visit in 1952). If you've been thinking about sending an application to Hogwarts, you might want to hold off until you visit the museum and step on the scales yourself. But if you're already skilled in the dark arts and would rather keep it a secret, you can instead enjoy the displays about the history of witch hunting in Europe.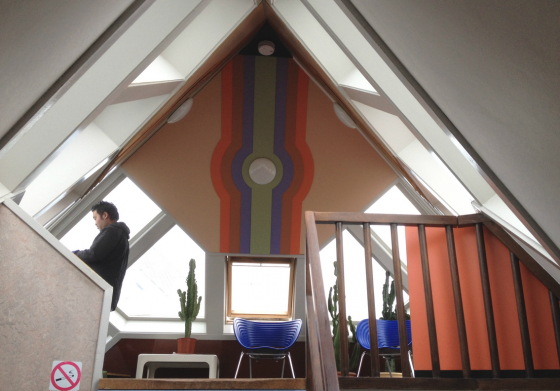 The Cube Houses – Rotterdam
They're among the most iconic and unusual architectural wonders that you'll find in a city that's full of them. Rotterdam's Cube Houses were designed and built by Dutch architect Piet Blom in the 1970s. They still serve as homes but this one has been set aside as a museum so the residents can avoid being constantly pestered by curious visitors. You can explore nearly every corner of this 'show cube' and get a look at what it's like to live in one of the planet's strangest households.
The Dutch Pinball Museum – Rotterdam
Most museums won't let you touch the exhibits but you can at Rotterdam's Dutch Pinball Museum (provided you don't tilt them). Located in a former warehouse across the Rijnhaven from the Hotel New York, it's home to 70 different machines that span several decades. While some of the older ones are for display purposes only, visitors can play well-known classics like The Addams Family as well as more obscure titles inspired by everyone from the Harlem Globetrotters to Dolly Parton.
Museum Bommelzolder – Zoeterwoude
Zoeterwoude resident Pim Oosterheert is such a fan of cartoonist Marten Toonder that he turned his attic and eventually the ground floor of his own home into a museum dedicated to the late cartoonist. Best known for Tom Poes, a daily comic strip about the titular cat and Oliver B. Bumble, a wealthy bear, Toonder was once one of the most successful cartoonists in the country.
Diehard fans of the strip typically refer to it as Bommelsaga (thus the museum's name, which translates into English as 'Bommel Attic'). Visitors to the museum can view over four decades of Toonder's strips along with toys, puzzles, stamps, and other products that his work inspired. Entry to the museum is free but an appointment must be arranged in advance.
Escher Museum – The Hague
Its inclusion on this list may be a little too on the nose, but the Escher Museum and its namesake are undeniably weird. Housed within the gorgeous Lange Voorhout Palace since 2002, it's home to many of the famous Dutch artist's woodcuts, lithographs, and prints that still adorn countless dormitory walls all around the world. The third floor has several interactive exhibits that include the 'Escher Room', which makes tall visitors appear shorter than their more pint-sized cohorts. Also keep an eye out for the strange chandeliers designed by Rotterdam artist Hans van Bentem that feature everything from glass spiders to stars endlessly reflected in a series of adjacent mirrors.
Atlantic wall museum – Scheveningen
Museums are typically focused on what hangs on their walls rather than the walls themselves but this one is an exception. It's devoted to the Atlantic Wall, a colossal project orchestrated by the Nazis to construct a 5,000 kilometre series of fortifications to prevent the Allies from invading the European continent during World War 2. Located in a former German bunker, the museum offers exhibits about the bizarre undertaking and the poor souls forced to help build it in addition to former living quarters furnished with historical furniture and other objects.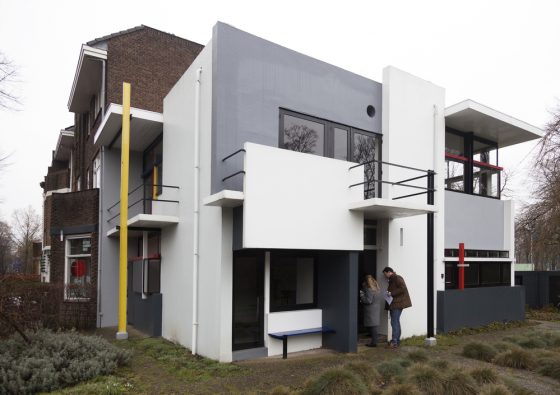 Rietveld Schröder House – Utrecht
Truus Schröder-Schräder, a widowed Dutch socialite and trained pharmacist who participated in the De Stijl art movement, came up with an odd idea while commissioning a new house for her and her three children: she wanted one without interior walls. It was a tall order, especially in the early 1920s, but architect Gerrit Rietveld was game. What the two created wasn't quite what she originally envisioned but it was considered revolutionary upon its completion in 1924. The house is now one of the best known examples of De Stijl architecture and a World Heritage site. Oh, and a museum too where visitors can view unusual features like its 'invisible corner'.
The Waterlinie Museum – Bunnik
Water has served as both a friend and a foe to the Netherlands for centuries. This museum located outside of Utrecht covers some of the times when it helped defend the country's borders, instead of merely causing major headaches for its engineers. Housed in Fort bij Vechten, which is part of the historic New Dutch Waterline, the museum contains large models and exhibits that offer a glimpse at infamous moments when the Netherlands was able to use h2o as a weapon.
Thank you for donating to DutchNews.nl.
We could not provide the Dutch News service, and keep it free of charge, without the generous support of our readers. Your donations allow us to report on issues you tell us matter, and provide you with a summary of the most important Dutch news each day.
Make a donation