Amsterdam's Paradiso: from flower power to punk and beyond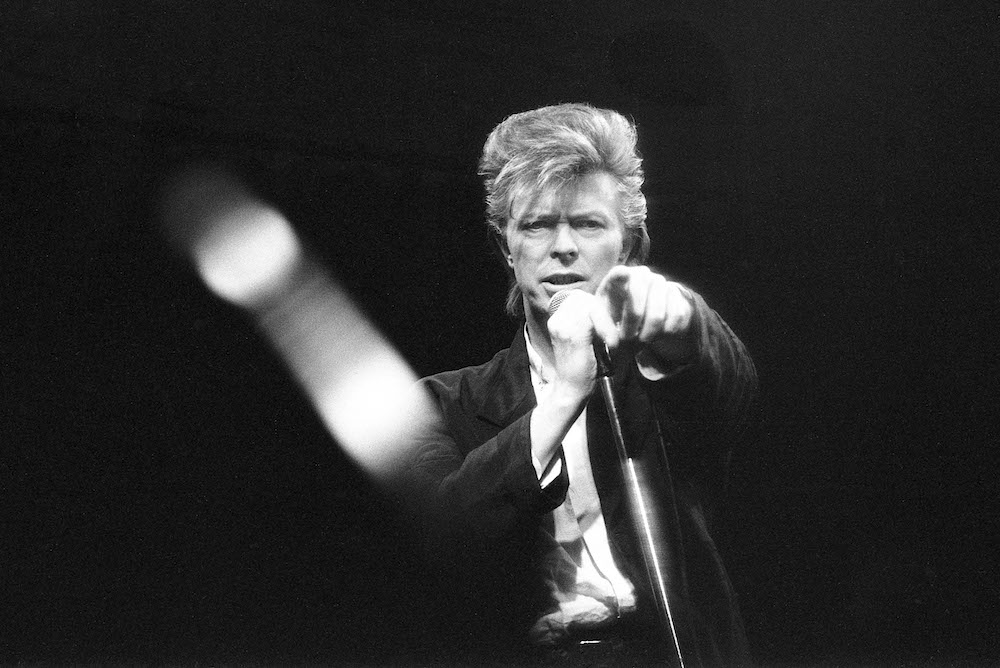 There can be few people in the Netherlands who have never been to Paradiso in Amsterdam. Everyone has played there – the Rolling Stones, Frank Zappa, David Bowie, Amy Winehouse… the list is endless. Next year, the celebrated former religious community centre will celebrate 50 years at the forefront of modern music. Brandon Hartley has been delving into the history books.

Courtney Love was not having a good evening. The infamous lead singer of the grunge band Hole was in a particularly foul mood when she finally took the stage in the main hall of Paradiso on 24 April, 1995. After a long delay, the band managed to get through six songs before someone in the crowd hurled a drink at her head. That's when Love completely lost it. Moments later, she was rampaging across the balcony in search of the culprit.
The incident is just one of the countless unforgettable moments that have taken place in the venue after it first opened its doors on 30 March, 1968. Since first launching as a 'peace and love culture centre', Paradiso has played host to some of the best, worst and most notorious musicians of the past 50 years.
James Brown, The Rolling Stones, Dexter Gordon, David Bowie, Willie Nelson, Frank Zappa, Curtis Mayfield, The Ramones, Prince, Duran Duran, U2, Guns 'n' Roses, Sonic Youth, The Pixies, Nirvana, Nick Cave, Ice Cube, Rage Against the Machine, Amy Winehouse, Adele, Arcade Fire and even 'Weird Al' Yankovic have all performed there over the years. The list goes on and on but Paradiso has also hosted political debates, cultural events, film and television shoots and even birthday parties for kids.
As Paradiso rounds the corner towards its 50th anniversary next spring, its management is already in a celebratory mood. They've created a website that recollects performances that have taken place at the venue. Every day you can dig into a collection of stories and photos that commemorate one or more of the club's events.
Located near the Leidseplein, the building that currently serves as Paradiso's home was originally built in 1880 as a meeting place for a Dutch religious organisation called the Vrije Gemeente. It's often described as a former church but that isn't quite true. The stained glass windows behind the stage in Paradiso's main hall continue to contribute to this misconception (even though the current ones weren't installed until 1993).
The Vrije Gemeente relocated in 1965. Two years later, after briefly serving as a carpet store, a group of music fans fuelled by 'flower power' that included Willem de Ridder, Koos Zwart, Matthijs van Heijningen and Peter Bronkhorst set their sights on the building. They decided that it would be a fantastic spot for a youth centre.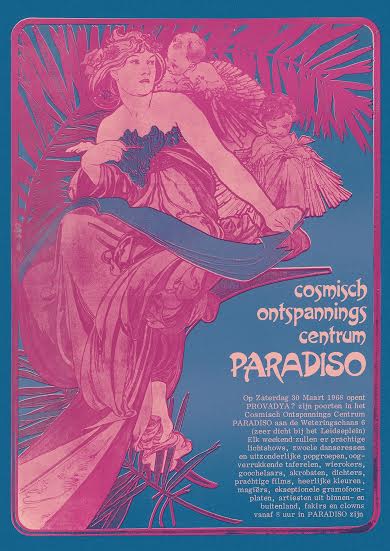 Amsterdam officials, who were in charge of the building, weren't so sure. While the negotiations dragged on, a group of youths attempted to set up a squat there. Clashes with local police officers ensued. Despite crackdowns, De Ridder and Zwart remained undaunted. They started hosting musical and theatrical events in the building. As the fledgling entertainment centre started drawing larger and larger crowds, city officials finally gave them the go-ahead to convert it into a proper club.
Folk and a steel band
Paradiso celebrated its opening night the following March with the Dutch folk rock outfit CCC Inc., a steel band from Suriname and a dance event for women. A music publication called Hitweek gave the evening the following review:
'Paradiso opened on the 30th of March. 1300 visitors helped create a fantastic light show, witnessed a unique, mind-expanding and breathtaking programme, heard excellent music and helped ensure a fantastic atmosphere.'
Within a few months, the club was drawing international acts like Pink Floyd and Captain Beefheart. Its organisers also created a description for it that served as a sort of subtitle: 'cosmic entertainment centre.'
In addition to music and light shows, Paradiso also became known as an easy place to buy marijuana. It was one of the first places in the city where 'soft drugs' were tolerated. As De Ridder recalled in a 2008 article in Ons Amsterdam: 'It was very cosy, jovial. People often sat on the floor, everyone was open and everything was very spontaneous. There was a kind of living room atmosphere.'
The times, they were a changin'
But all those peaceful, easy feelings faded as harder drugs and harsher vibes began infiltrating the nation's capital in the early 1970s. A reporter for Rolling Stone was in the city in the summer of 1970 and described Paradiso and Amsterdam's increasingly dark atmosphere:
'And everything seemed good. At Paradiso and Fantasio, state-supported youth clubs, and on the street, dope, music and atmosphere were cheap and abundant. Amsterdam was the most relaxed place anybody knew. But then, with August two-thirds gone, somebody up there pushed the harass button and 'Head City' began to disintegrate.'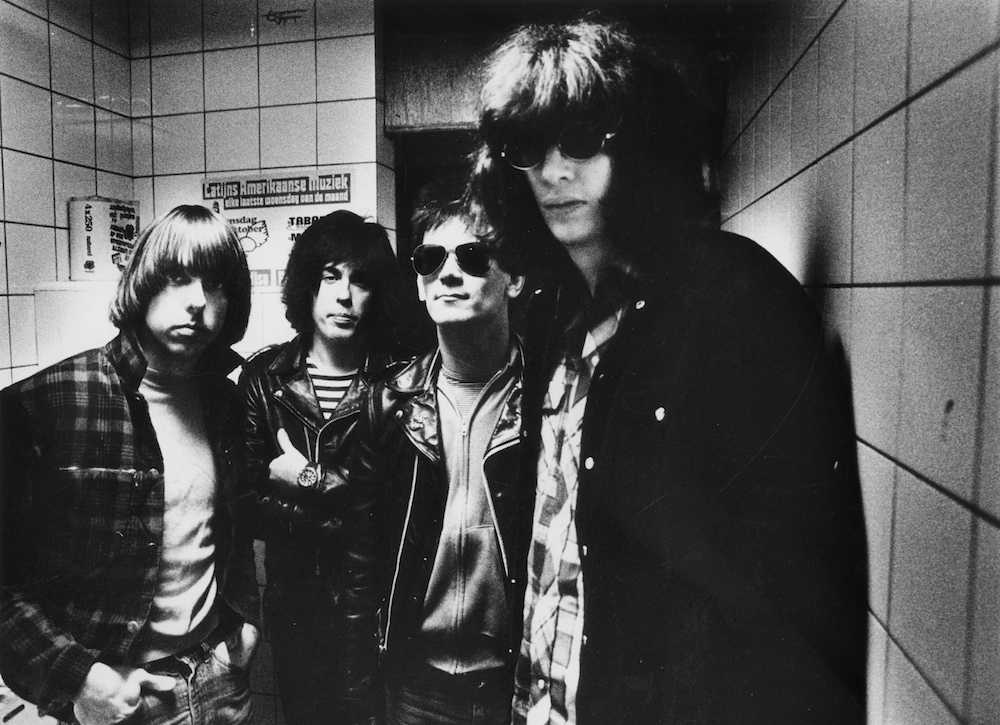 As the world around it changed, so did Paradiso. Financial struggles, squabbles among management and staffers, and heroin dealers gave the club a nasty reputation for anyone not looking to zone out in the balcony or slam dance in front of the stage. Members of the Hells Angels biker gang became regulars and the American singer Iggy Pop had an unpleasant run-in with them during a gig in 1979. But things weren't all bad. The late 1970s featured performances by now legendary acts including Sex Pistols, Blondie, The Police, The Ramones and Talking Heads.
'In the early '80s, you might get hurt at a show there,' Robbert Tilli, a web editor for Paradiso, recalled. 'Not because it was dangerous but because there were so many people in the room and they were all so excited. It was still the punk rock period. So different than these days. The attitudes have changed. Back then, it was a lifestyle. People  completely identified with their music.'
Tilli remembers seeing The Undertones from Belfast when he was 18 or 19. 'They were the favourite band of my favourite DJ, John Peel from BBC Radio 1. It was so thrilling. They have a song called 'Teenage Kicks' that really sums up what makes life exciting,' he says. 'The Ramones also played there almost every year. They were always fantastic. At one of those shows, which were always very wild, I lost a shoe. I couldn't find it and had to go home with only one.'
From raves to debates
As the 1980s became the 1990s and the 1990s the 2000s, Paradiso continued to evolve and accommodate an increasingly eclectic series of events and performances. If you take a step back and look at the scope of the venue's history, it's not hard to see Paradiso as a sort lightning rod for whatever zeitgeists are dominating the music industry at any given moment. While it has and continues to throw open its doors for the latest and greatest musical acts out there, the venue has also hosted raves – Eddy de Clerq ran the Pep Club dance nights in the early 1980s –  classical orchestras, debates about politics and science and film screenings
Many artists have grown to love the venue primarily for its intimate vibe, wrap around seating and a quasi-religious atmosphere that has earned it the nickname 'rock temple.' It was a natural pick for The Rolling Stones when they decided to take a break from playing stadiums in the mid 1990s and focus on smaller halls.
The band played two nights at Paradiso in May of 1995. Hundreds of lucky fans were able to catch the shows live while thousands of others made do with video screens on the Museumplein. A performance of 'Street Fighting Man' from one of these shows was later included on the Stones' live album Stripped.
Along with drawing music fans to new and emerging acts as well legendary ones, Paradiso has also helped build the careers of local artists, promoters, and graphic designers. Marieke Stolk, Erwin Brinkers, and Danny van den Dungen among them. They currently collaborate together as part of Experimental Jetset, an Amsterdam-based design studio that has worked on projects for institutions including the Museum of Modern Art in New York City.
'In the mid-'90s, while we were still studying at the Gerrit Rietveld Academie, we designed record sleeves and t-shirt prints for some friends who played in a punk band called NRA,' they said. 'Somehow, the shirts we designed became quite popular and they caught the attention of Top Notch, which was mostly known as a hip-hop label. They approached us and asked us if we wanted to design flyers for ParaDISCO, a twice weekly club night they organised for Paradiso. We gladly accepted their invitation.'
'We see Paradiso as a very important collaborator,' they said. 'They were one of our earliest supporters. Besides that, as a venue, they have had a huge influence on us. We spent so many nights at Paradiso and saw so many bands there. That place has been our cultural education. We really feel Paradiso is part of our DNA.'
Into the future

Nowadays, Paradiso is contending with stiff competition from places like the Melkweg and AFAS Live. To keep up, it's begun hosting shows in other venues around Amsterdam. One is Het Zonnehuis, a small theatre located in a community centre in Tuindorp Oostzaan, a former garden village on the edges of the city. Catching a show there is like taking a trip through time to the mid-20th century. Hank Williams or a young Bob Dylan wouldn't have felt out of place on its stage. Paradiso' management typically uses it for smaller acoustic sets by musicians including Josh Ritter and Father John Misty.
There's also Paradiso Noord, a mid-sized venue in Tolhuistuin near the EYE Film Museum. Its retro interior looks like a late 1970s discotheque and features wicker furniture, a disco ball and an old car from that era.
In addition, Paradiso has recently begun hosting a regular series of concerts that celebrate new artists or those not well known in the Netherlands. Ticket to the Tropics is devoted to world music. Fans of indie bands can get an annual pass for Indiestad and their current lineup of shows can be found here. Those eager to learn more about fresh Americana, roots and country acts can check out Sugar Mountain. These latter two series have relied on the efforts of volunteer ambassadeurs to choose which performers to highlight.
'With some genres, it can be easy to get people to come to the concerts,' says Tilli  'With others, it can sometimes be really difficult. So it's great to have people like the ambassadeurs who also help spread the word.'

Thank you for donating to DutchNews.nl.
We could not provide the Dutch News service, and keep it free of charge, without the generous support of our readers. Your donations allow us to report on issues you tell us matter, and provide you with a summary of the most important Dutch news each day.
Make a donation