Hands off the Dutch electoral system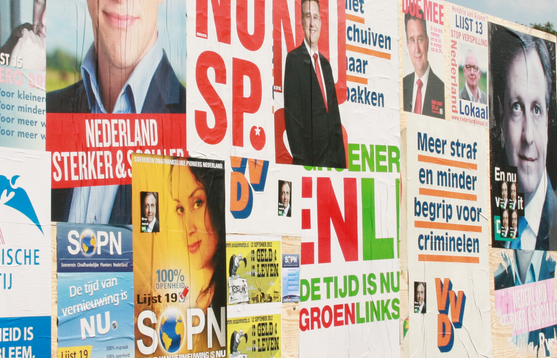 There should be strictly no tinkering with the Dutch electoral system, says Patrick van Schie, a historian and director of the VVD think tank Teldersstichting.

As the election date draws nearer, claims that the Netherlands has too many political parties are growing increasingly loud. At the moment 16 parties are represented in parliament.
Of these, five are splinter groups, formed by MPs leaving the party they were elected to serve. In 2012, 11 parties won seats in parliament, and this is not a historical record by any means.
Of course it is too early to predict how many parties will be represented in parliament come 2017. If  the aforementioned 11 parties were to return, possibly joined by DENK and VNL, the total would still fall short of the 17 parties that were represented in 1918. And in those days there were only 100 seats in parliament, not 150 as there are now.
What exactly is it people are objecting to with every election? When they talk about health insurers they complain that having only four big players is limiting consumer's choice. We need more insurers, not fewer, they say. So why would politics be any different? Because, some politicians claim, the country is in danger of becoming ungovernable.
First past the post
But the politician most likely to have experienced the disadvantages of this so-called ungovernability is, himselve, dismissive of the complaints. Prime minister Mark Rutte says that all ministers have to do is seek majorities in parliament and stop moaning about a surplus of parties.
Reducing the number of parties would only be possible by means of a number of heavy-handed measures. You could, for example, impose an voting threshold, so that only parties which won a certain percentage of the vote would be represented.
An election threshold of 10% would – if the latest polls are to be believed – put Labour, the SP, and possibly GroenLinks and D66 in the danger zone. It is, of course, lovely to dream of a parliament without any left-wing parties but it would be a far from honest reflection of society.
The most effective way of weeding out a number of parliamentary parties would be to introduce a constituency system.
Britain only has a handful of parties apart from the Conservative Party and Labour. As a bizarre consequence of the constituency system one party (the Scottish SNP) which gained in 4.7% of the national vote in 2015 ended up with 56 seats while another  (UKIP) gained 12.6% of the vote and ended up with one. It's a system that is far from fair.
Newcomers
In the United States it is practically impossible for a third party to get into Congress. The field is dominated by the Republicans and the Democrats which not only results in stagnation but in the formation of politically widely divergent coalitions within the parties themselves.
Recent events in both the United States and great Britain have uncovered another danger. What if one of the two big parties ends up being dominated by a reckless, extremist politician?
It happened to the Republicans with Donald Trump and to Labour  in Britain with Jeremy Corbyn. Either a completely unsuitable leader will, unfettered by a coalition partner, get into power, or, as seems more likely, form an opposition that no-on will take seriously.
One party
That means that one party effectively becomes the 'natural' government party: the Democrats in the US and the Conservatives in Britain. That may be very nice for the party in question but power needs opposition. Voters must have a real opportunity to opt for an alternative.
Dutch parliamentary democracy may have its faults but we should count ourselves lucky to have a system that offers newcomers a way into parliament. It makes parliament into what it should be: representative of most of the population.
We shouldn't allow big parties to get away with election thresholds, constituencies or other tricks to oust their smaller competitors. Voters must have choice. And the Dutch electoral system of proportional representation is giving them just that. So hands off!
The views expressed in this article are Patrick van Schie's own. This article was published earlier by Trouw
Thank you for donating to DutchNews.nl.
We could not provide the Dutch News service, and keep it free of charge, without the generous support of our readers. Your donations allow us to report on issues you tell us matter, and provide you with a summary of the most important Dutch news each day.
Make a donation