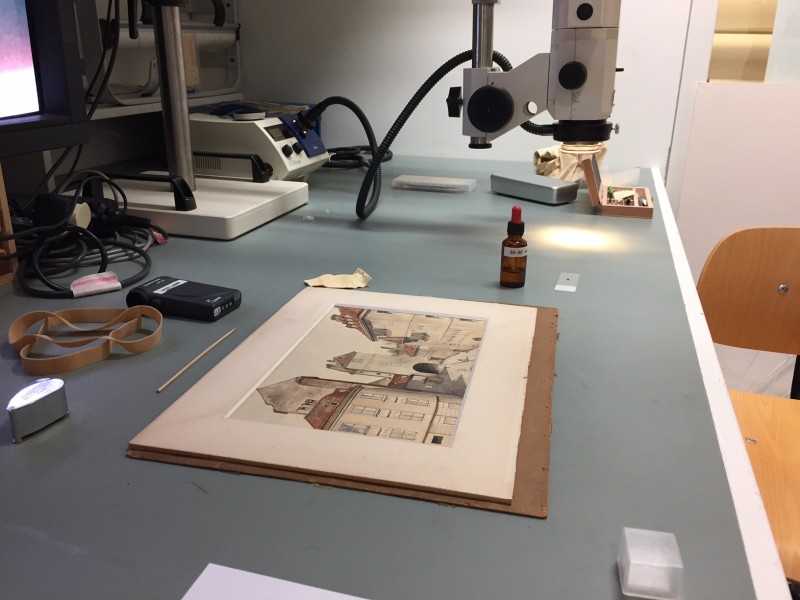 The Dutch national centre for war and genocide studies NIOD has confirmed that a painting it acquired from an anonymous donor is an original watercolour by Adolf Hitler.
The street scene, which depicts the Neutor in Vienna, was bought at a street market by the donor's father for 75 cents and offered to the centre in the spring. Because of the large number of forged Hitler paintings in circulation it took several months to verify the artwork, based on the signature and the paint and materials used.
'I felt a sense of history when I held the artwork in my hands,' said Gertjan Dikken, who works in NIOD's acquisitions department. 'As far as we know we're the only heritage centre in the Netherlands to own a painting by Hitler.'
NIOD said it would use the work for educational purposes and to prevent it being sold on the open market. Director Frank van Vree told the Volkskrant: 'I don't want to sound too paternalistic, but it's good if things like this aren't sold at auctions of Nazi paraphernalia.'
Hitler is believed to have painted around 3,000 canvases while living as a street artist in Vienna between 1909 and 1913. Around 700 of his works are still in existence.