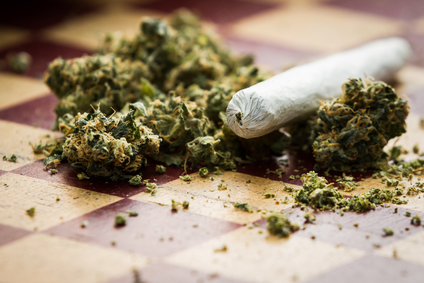 So far 25 of the Netherlands' 380 local authorities have come forward to say they wish to take part in trials to regulate marijuana production, broadcaster NOS said on Tuesday.
The new government plans to set up experiments to grow marijuana in eight to 10 places in the coming years.
While officials turn a blind eye to the sale of small amounts of marijuana for personal use, how the drug ends up in licenced coffee shops remains a grey area.
Dozens of local authorities have for years argued for licenced production to remove drugs gangs from the entire chain. The local authorities association VNG also recommended regulated production in 2015.
Among those councils which have come forward are Breda, the Noord-Brabant town of Cuijk, and Rotterdam, where mayor Ahmed Aboutaleb wants the experiment to cover distribution as well.
Breda mayor Paul Depla told NOS he hopes that the government will opt for as many different sorts of production plan as possible 'so we can choose the best one for regulated growing,' he said.
Bankrupt
Depla has long campaigned for formalised marijuana growing. 'Everyone can see that the current policy is bankrupt,' he told NOS radio. 'You can buy and sell but how it gets into the cafes is a mystery. And that does not make sense.'
The government is expected to announce where the trials will take place next year.
The police dismantled 5,856 marijuana plantations in 2015, or nearly 16 a day, according to the latest available figures. However, police estimate this is only one fifth of the total.