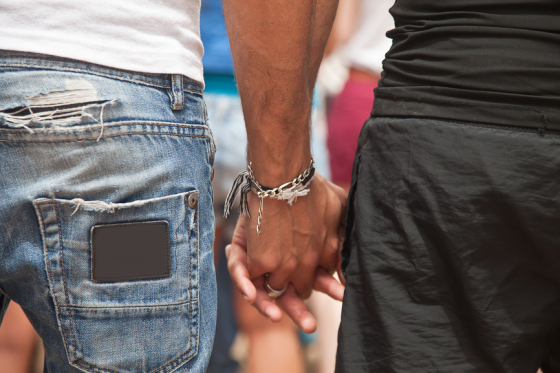 MPs are calling on the immigration service to improve its screening of gay and Christian convert asylum seekers to make sure that no-one is sent back to their country of origin if they could face persecution.
The four coalition parties will submit a motion calling for better checks during Wednesday's debate on the justice ministry budget, broadcaster NOS said.
Questions about sexuality and conversion to Christianity are difficult ones to pose, D66 MP Martin Groothuizen said.
'You don't want to give people who are abusing the issue a residency permit but we also want to stop people who are gay and who won't be safe in their country of origin being sent back home,' he said. 'This is why the processes need to be more careful.'
Currently, the focus of immigration service questioning focuses on how a refugee became aware he or she is gay. 'Sometimes people are asked what day they became gay on,' Groothuizen said. 'But you don't become gay in one day, especially not in a country where you won't be accepted.
This June a gay Iraqi refugee was been given temporary leave to stay in the Netherlands after judges in The Hague said officials were wrong to say he was 'not gay enough'.
The 26-year-old fled Iraq in 2015 and claimed to have been abused by his uncle and his uncles friends since he was 12. But the then junior justice minister Klaas Dijkhof refused to give him a refugee permit, saying he had not sufficiently proved that he was homosexual.