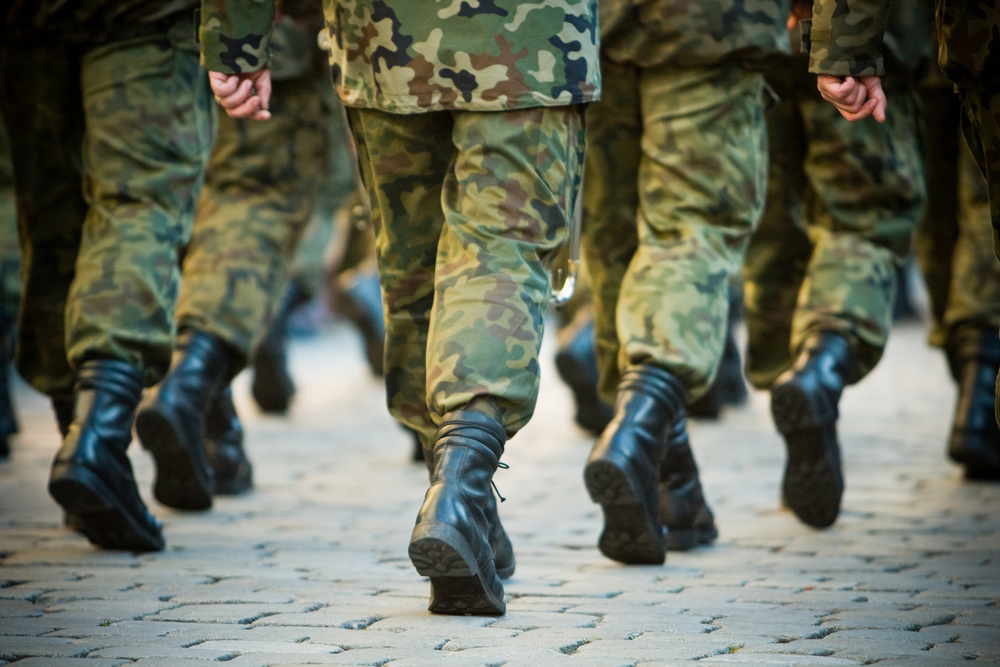 The armed forces union VBM has called for initiation rituals to be abolished after fresh allegations emerged of new recruits being bullied, assaulted and raped by senior officers.
Three soldiers told De Volkskrant that they had quit their barracks in Schaarsbergen in 2014 because of the climate of abuse. Four members of staff have since been disciplined and transferred to other units following an investigation.
All three received psychological treatment after leaving the army. One of them tried to take his own life and filed a formal complaint two weeks ago accusing military personnel of assault, sexual assault, intimidation, drug use and drug dealing, stealing munitions and possessing illegal firearms.
Jean Debie, chair of the VBM union, told the NOS Radio 1 Journaal that initiation rituals were an outdated phenomenon. 'It's about how you train professionals. In my view you do that by educating them and initiation rituals don't form any part of that. I've seen too many incidents in recent years where things have gone wrong.'
The defence ministry recently said it had received dozens of complaints of sexual abuse in the military since 2013. The ministry reported two incidents of alleged abuse to the police, but the prosecution service declined to bring charges because the soldiers involved did not file criminal complaints.
Commander of the Dutch armed forces, Leo Beulen, said measures had been introduced in recent years to deal with abuses but he saw no need to abolish initiation rituals.
'These are things that take place under controlled and predetermined conditions when people join a unit. Intimidation has absolutely no place there,' he said.
Beulen said the incidents described by the three soldiers were 'completely unacceptable' and expressed his sympathy. 'We must do everything we can to support them if they need it,' he added.