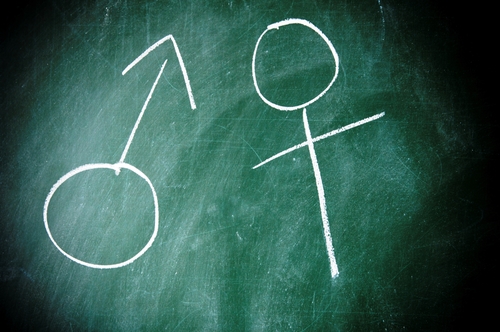 The #MeToo campaign – women sharing their experiences of sexual harassment on Twitter in the wake of the Harvey Weinstein affair– is taking on momentum in the Netherlands.
Thousands of women from all walks of life are telling their stories, with the latest accusations coming from the academic world.
Talk shows and papers in the Netherlands have featured accounts from women who say their lives and careers were blighted by saying no.
Former television presenter Anneke Bakker told DWDD host Matthijs van Nieuwkerken how she believes rejecting the sexual overtures of her superior lost her the job some 35 years ago. On the late show, Pauw, swimmer Ela Hutten claimed her coach had sexually abused her from age 12 to 14.
The Dutch allegations come in the wake of multiple accusations of harassment and abuse against Hollywood producer Weinstein, who is being investigated by police in London, Los Angeles and New York.
'Tell all'
It is by no means the first time women have taken to social media to denounce sexual intimidation, the Volkskrant writes.
Writer Anke Laterveer introduced the hashtag #ZegHet (tell all) two years ago when, she claims, she was sexually assaulted and the perpetrator was not brought to justice.
'There is something comforting about a collective confession such as this,' Utrecht university social scientist Linda Duits told the paper. 'A hashtag has momentum and gives women the strength to confront the outside world because they know they are not alone.'
The Dutch reaction has been given added impetus by the murder of Anne Faber, which instigated discussions about women's safety, Duits said.
But she does not believe the Twitter campaign is likely to generate a useful dialogue. 'Discussing solutions is different from calling all men assholes,' she told the paper, adding that these lie in better education.
Poll
A poll conducted last month by public broadcaster NOS among 1000 men and women from 18 to 35 showed profound differences in attitudes around touching a female body uninvited.
A full 100% of women said being groped in the crotch or breasts is totally unacceptable, with a small percentage of men thinking this could be acceptable. The male respondents scored consistently higher when it comes to the acceptability of touching other parts of women's bodies.
The greatest discrepancy the poll found was over touching a woman's stomach area without asking: 30 percent of men thought this was permissible, with 76% of women saying this was on the edge or over acceptable boundaries.
Meanwhile caretaker education minister Jet Bussemaker told NOS on Friday that the problem does not concern women alone.
'That so many women are only coming forward now is indicative how ashamed they feel. This is a problem for society as a whole and we should encourage men to become involved,' she told NOS.
DutchNews.nl has been free for 13 years, but now we are asking our readers to help. Your donation will enable us to keep providing you with fair and accurate news and features about all things Dutch.
Donate via Ideal, credit card or Paypal.