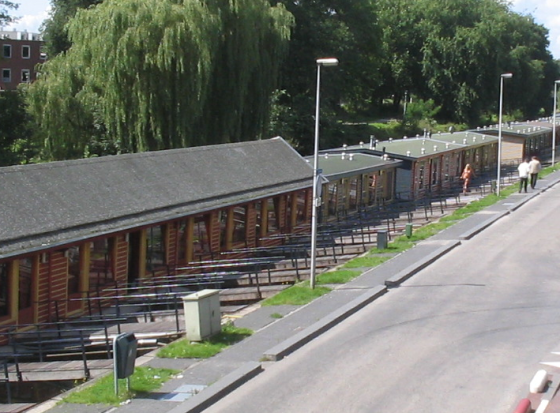 Four men from Bulgaria have been jailed for up to five years for human trafficking in Utrecht's red light district prior to 2013, news agency ANP said on Friday.
The string of house boats which operated as floating brothels in the city where closed down that year because of concerns that women were being forced into prostitution.
The court found the women were being forced to work for days at a time and had to hand over all or most of their money to the gang. The ringleader was given 64 months in jail, the others periods ranging from 23 to 53 months.
Utrecht has been without a licenced red light district since the closure of the floating brothels.
Plans to build 160 rooms to create a new red light district were delayed earlier this year after officials said they had concerns about the integrity of the outside investor who won the contract to build the brothels.
Mayor Jan van Zanen told RTV Utrecht that research into the investor, BeJa Accommodaties, had show 'there is a very serious risk' criminal offences will be committed within the new zone. He did not go into further detail.